2018 brides, come together! Dazzling sunshine, colorful flowers, relaxed and excited mood – they are all about summertime, a popular time of year to hold wedding ceremonies. If you are still marshaling the details of your summer wedding, your bridesmaids' dresses are most likely still on the list of things you need to sort out. If you already have a clear color scheme, this information may be no good to you, but if you are open to exceptional neutrals, keep reading! Last year really was the year of neutrals and we loved it, and it is pleasant to see the same trend continuing for bridesmaids this year. Without further ado, here are four hot neutral shades in 2018 for your bridesmaids.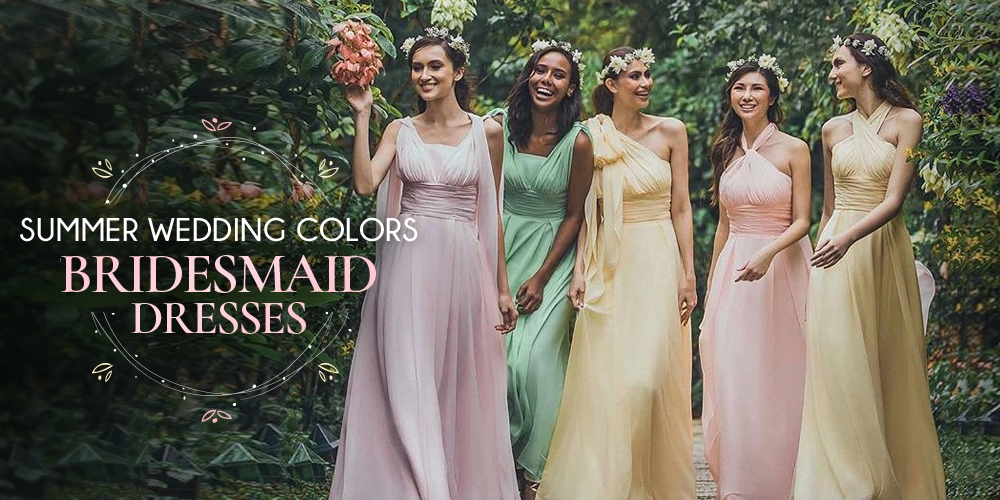 1. Crystal Rose
One of the trendiest colors for bridesmaid dresses this year is crystal rose. This soft shade of pink is hot this year for attendants, as it is a key focus of the neutrals trend in wedding attire. Crystal rose is a soft and ethereal color that would work well for many different styles of weddings. If your wedding will be formal, look for crystal rose dresses in a fabric with some sheen. Classic crystal rose satin dresses for bridesmaids are perfect for an evening wedding. For a modern and chic look, check out crystal rose colored bridesmaid dresses in a slinky chiffon. Long bridesmaid dresses in crystal rose would be fantastic with an interesting detail like a twisted strap on the back.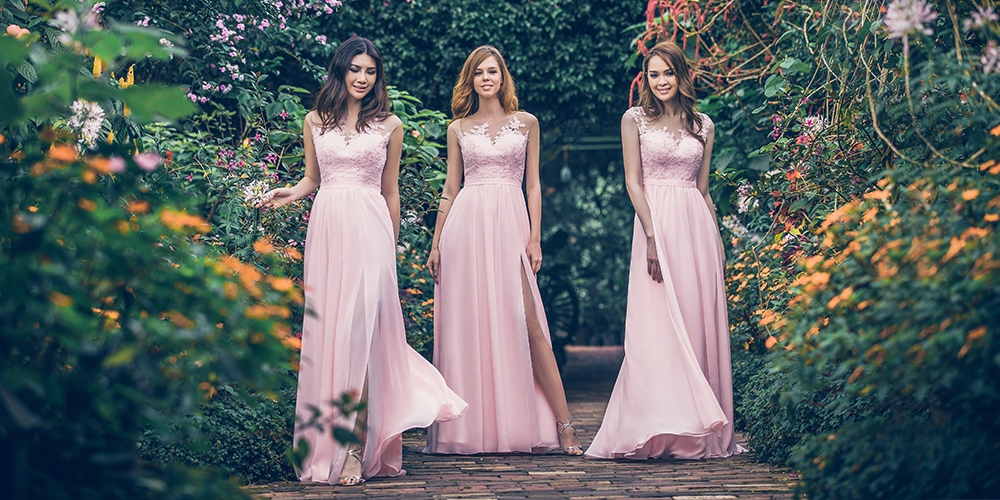 2. Nile Green
Like them or not, Nile green bridesmaid dresses burst out on the present-day fashion stage and will satisfy most chic women' aesthetic appreciation. To be honest, Nile green bridesmaid dresses are worthy of the praise. Understated, yet sophisticated, Nile green is a fresh color sure to steal the limelight. If you long for emphasizing your bridesmaids' glamour under the ground of completing your wedding look, this shade of green is perfect.
3. Fiery Red
Fiery red bridesmaid dresses are breathtaking and versatile to do up the dream, especially when the wedding ceremony goes with a traditional theme and the bridal gown is white. Red is imposing to eyes and pops out as a spark of festive charm to augment the dramatic allure of the wedding ceremony. The euphoric moment will be accentuated with this eye-feasting detail. In all probability the most suitable shade to flatter one's femininity, the fiery red color is the favorite among females. By the way, fiery red can also exhibit a flair for a rich taste. This shade of red will certainly add a natural elegance to underline the blissful aura on the spot. What's more, even kept simple and sleek, even a wear again bridesmaid dress in this color can be also amazingly beautiful to draw all attention everywhere – at all occasions.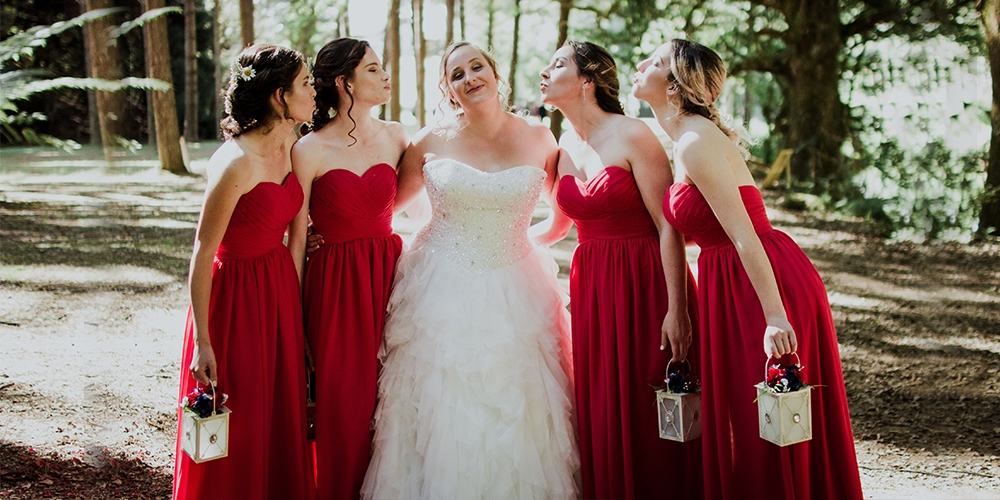 4. Blue Turquoise
Blue turquoise is the color of choice for bridesmaid dresses and the in vogue choices this year. You may take notice of the fact that one way or another turquoise seems to play an emotionally intriguing role in the wedding. Whether it is formal chapel wedding ceremony or casual beach or backyard nuptial, turquoise shades are seen affectionately moving as the overall theme or in the centerpieces, banquets or on the bridesmaid dresses to charm the crowd. This soft shade of blue is always tuneful with the whole blissful atmosphere throughout the process of tying the knot. Probably as the most feminine shade, this hue is perfect for convertible bridesmaid dresses as it suits any type of skin tone and body.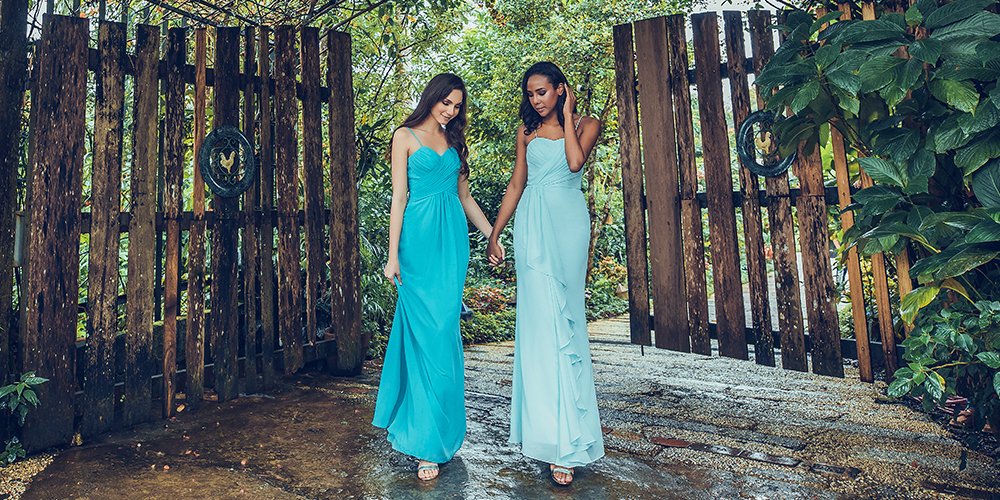 Now you have a more definite idea of the best summer wedding colors for bridesmaid dresses. But the job is not done. You should take another essential point into account – the bridesmaids' opinion. You do not want any of your bridesmaids unhappy just because she has to dress her dislikes which you have never talked with them. Whatever your decision is, your bridesmaids will feel good if you talk with them ahead of time.
Be right with the bridesmaid dress colors and you will have a more harmonious wedding picture and better enjoy your big day.