Sinead and David's elopement wedding in Lake Erskine was an absolute dream! The rich blue backdrop with glacial melt was breathtakingly magical! They also brought along their two young children, who had a blast on the mountains, and superb babysitting skills from Charlotte and Craig. Take a look at some of our favorite shots from this one-of-a-kind wedding:
All photos were taken by Williams Photography.
Wedding Dress Style: #LD3932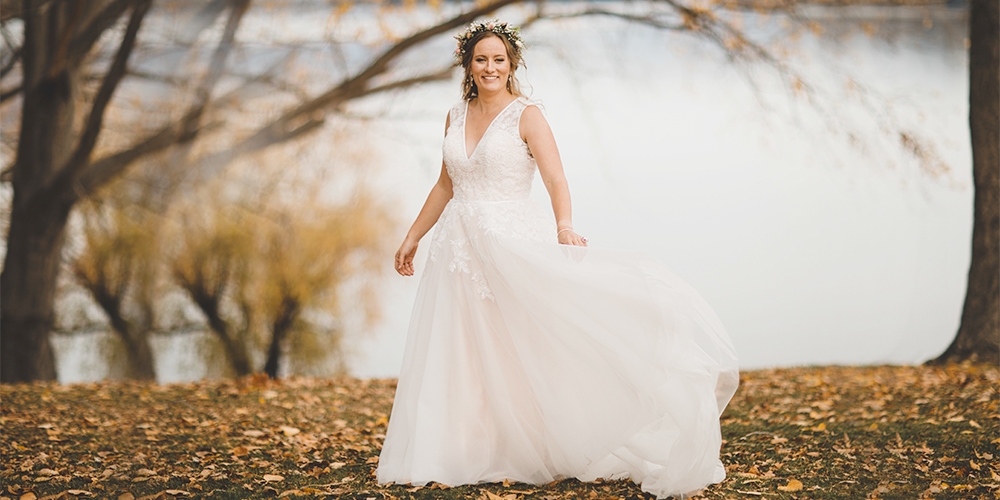 Q: Any advice or tips for future Mrs.? 
Hire a wedding planner and stay true to what you want. 
Q: Tell us your love story! Where & How did he propose?
Christmas day our children gave me the ring wrapped up from under the tree. It had been a long time coming and everyone was very excited. We met almost eight years ago and spent a long time as friends prior to a romantic relationship.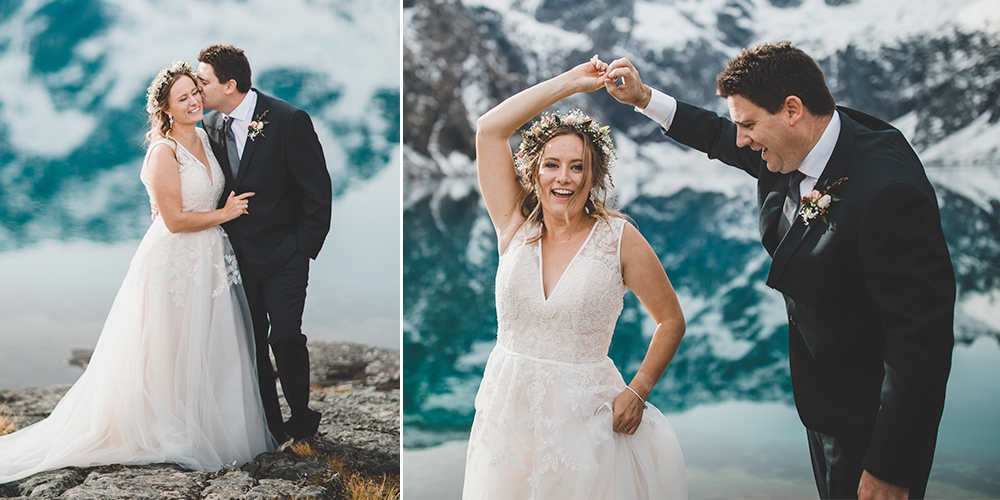 Q: What was the inspiration behind your wedding theme? 
We decided we wanted to get married and it was most important that our children were involved. We chose somewhere we'd never been and wanted an adventure. Our children chose many of the aspects of our wedding and it was perfect. We researched wedding planners and decided Warren at Mountain Weddings NZ were the best people for us. we happily handed over the reins and the stress and everything turned out perfect. 
Q: Did you enjoy the wedding planning process? Why or why not? 
To be honest, our involvement in the planning was very minimal, for the most part we left the planning to Mountain Weddings NZ. For what we planned, I was very relaxed. In all honesty we chose the outfits, cake (sourced on the morning from a local store with no prior planning), the location, rings and then narrowed/chose from options provided by our wonderful planner. When we initially considered a big wedding, it became clear we would not enjoy the stress or planning of a full scale wedding.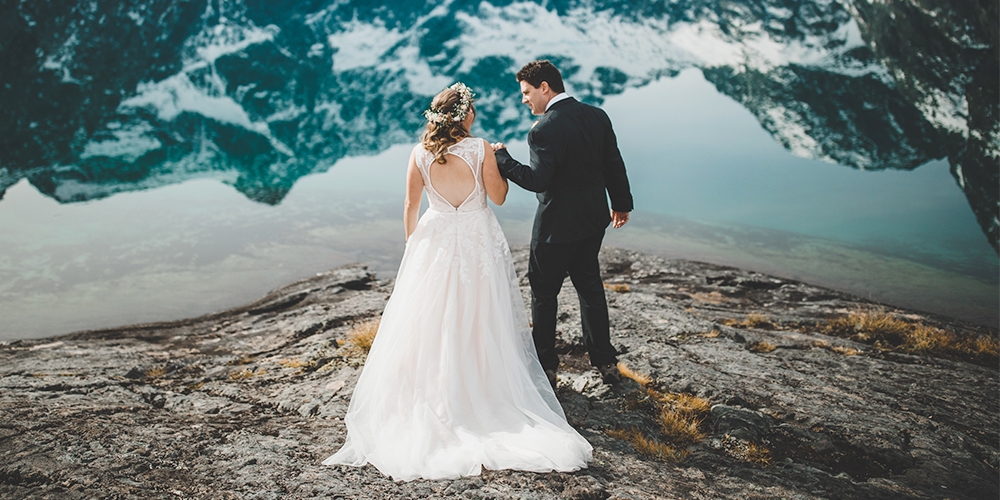 Q: What was the best/most memorable part of the day?
Our children 'warming' our rings before we put them.
Q: What did you love most about your #Cocomelody dress? 
The fit was so flattering and it was comfortable. Buying online was a gamble, but after going to bridal boutiques and not loving the experience it was something i was willing to do. In the end the wedding dress was perfect.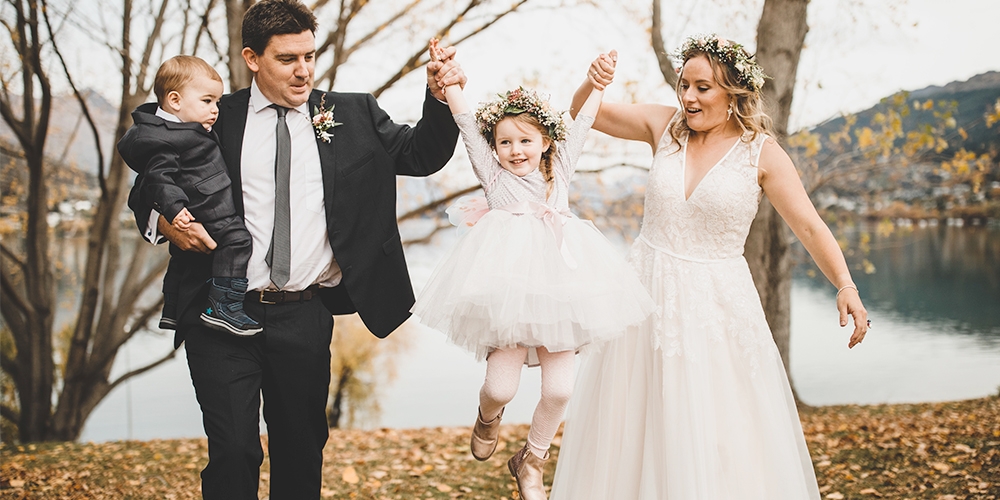 Q: What do you think about Cocomelody and the customer service? 
I spent a lot of time researching shapes and searching social media for real brides wearing the dresses i shortlisted. Cocomelody was perfect for me and I think the price certainly doesn't sacrifice quality. Even the tailor I had take the dress up commented on how wonderful the quality was! Cocomelody customer service were wonderful, particularly because i left my dress to the last minute!