Fresh fruits, flowing dresses, colorful flowers, picnics in the park, cook outs, relaxing at the lake and so much more come to mind when thinking about summer. Depending on where you live summers can be mild, hot, pleasant, sticky, humid or downright exhausting. One thing we all have in common when summer hits, is the thought of how we can stay cool, sweat free and fashionable all at once. Especially if you are having a summer wedding, it is important to find materials for your wedding dress and bridesmaid dresses to do just that. Here are my top 5 picks of breathable fabrics for the summer.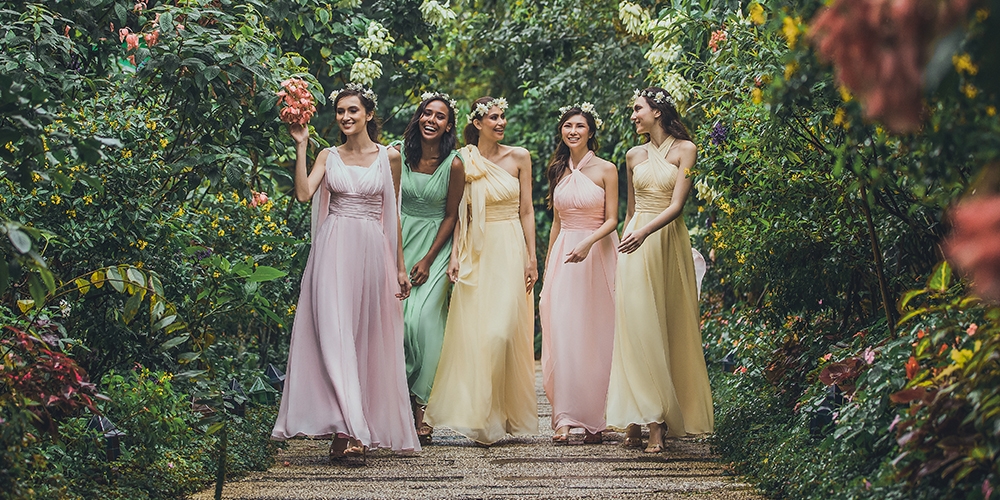 1. Chiffon
Sheer fabrics are always a great choice for the summer. The lightweight and flowing material is ideal for dresses, especially bridal wear. Chiffon was traditionally made from silk but nowadays comes in a variety of fabrics, e.g. cotton or synthetic fiber. Chiffon is very easy to wash and can be dyed in various shades (thinking about what you can do with your dress after your big day? Follow this link!).
2. Tulle
Tulle is almost like a net of fabric bunched together and more likely to be seen under a skirt of a ball gown but is also very popular for wedding veils and to embellish wedding dresses. It is quite often used for tutus. The advantage of tulle is that it gives a dress a little volume and is very light for the wearer. Tulle is great as an accent in garments that call for a sheer, lace look.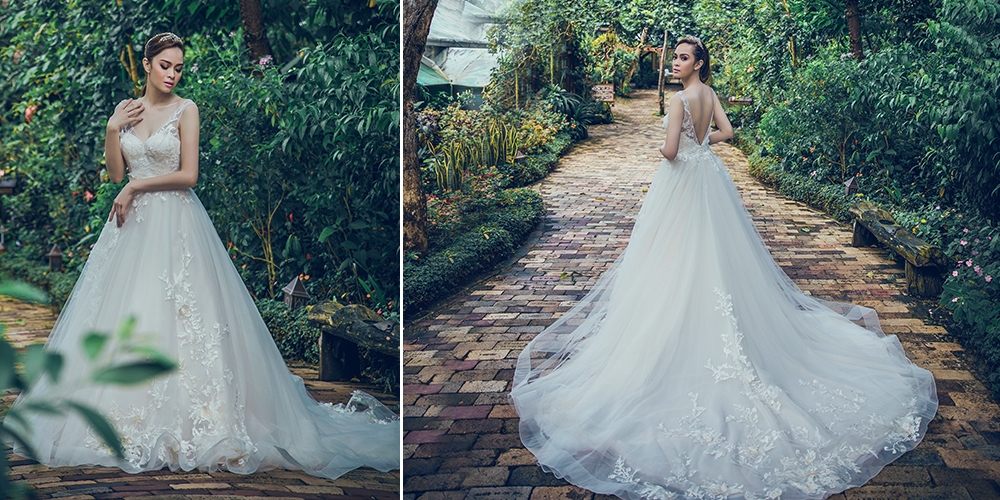 3. Organza
Organza fabric is very lightweight. It is mainly used for dresses and skirts with volume. Although it might look very sheer, organza is a very strong and long lasting fabric. The beauty of organza is that it has a slight sheen, meaning that the shimmery quality catches and reflects light, giving the bride a special glow.
4. Illusion
Illusion is a sheer fabric that appears finely netted and almost invisible. Beautiful applications or embroideries seem to be tattooed on your body but still giving you that additional coverage that you might what around your arms or neck.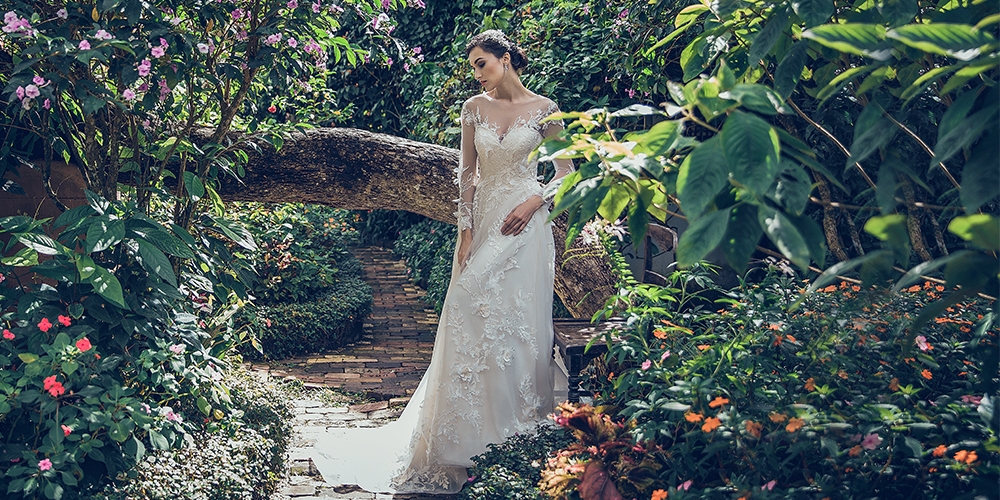 5. Jersey
Jersey is a blended fabric that is lightweight and stretchy. This fabric is great for humid climates because it is fast drying. Blended materials like jersey keep their shape and require almost no maintenance (so put those irons away!).
There are of course many other fabrics you can choose from, let it be the more expensive silk or a polyester mix. Keep in mind where you will be having your ceremony, will it be outside or indoors? This can certainly affect the choice of your wedding dress and possibly give you a wider or shorter range of fabrics to work with. Even if the material of your wedding dress is not ideal for the climate you are in, there are certainly other possibilities to keep cool (think of cloth fans or little battery powered ones)! Fun accessories like fascinators or laced umbrellas and gloves will keep you protected from the sun so you can enjoy your big day!