Every bride's support system is different. Many brides take the help of their friends and family on choosing their wedding dress. However, most often, with an entourage, everyone has a different opinion, and brides often end up choosing dresses they don't like or leave without making a decision. That is why some brides prefer to shop wedding dress alone for their big day.
If you happen to be one of them, here is a list of the ultimate do's and don'ts to help you find the perfect dress you love all by yourself: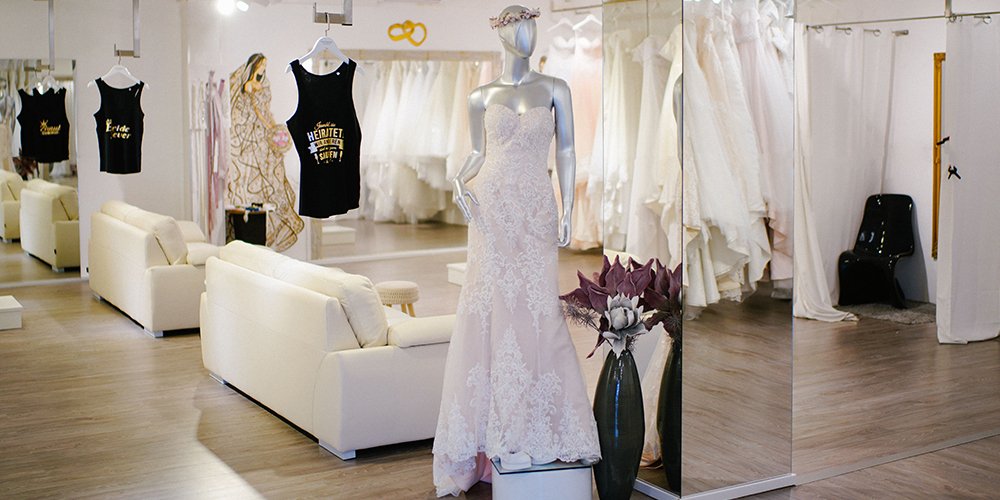 | | |
| --- | --- |
| Do | Don't |
| Pre-plan | Feel overwhelmed |
| Keep an open mind | Shop too late |
| Decide on budget | Make an impulsive decision |
| Eat Something | Wear the wrong undergarment |
Do:
1. Pre-plan
Do your wedding planning homework before you go for dress hunting. Decide on the bridal salon or trunk shows you plan to visit and do some research on the kind of dresses they offer. You could even decide on the dress style, neckline, and shape you'd prefer so that you have an idea of what you would want to try on at the store. This will help you save time as you can quickly eliminate styles you know you don't like for yourself before you buy a dress.
2. Keep An Open Mind
Now that you have a rough idea of the kind of finding a dress you prefer, another important tip is to go to your appointment with an open mind. Listen to what the bridal consultant suggests and try on dresses she recommends. Be honest and tell her what you like and what you don't.A profession bridal consultant will make your shopping experience stress-free.
Remember, it's not just about how the dress looks, but it's also about how you feel in the dress and you'll never know that until you try it.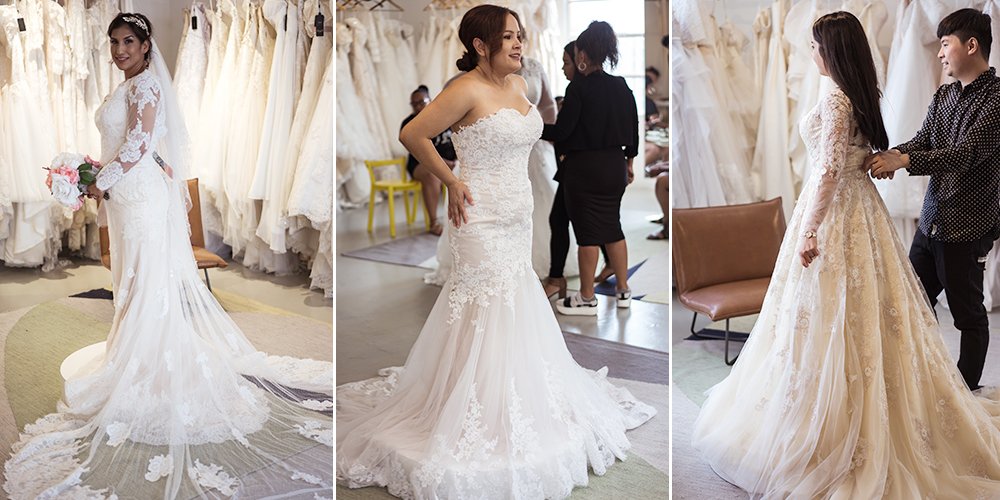 3. Decide On A Budget
Set a fixed budget and stick to it. Be honest with the stylist about what you can spend and do not try on any dresses that are over your set budget! There is nothing worse than falling in love with a gown that is too expensive for you. There will be plenty of beautiful options within your budget, so avoid the unnecessary stress.
4. Eat Something
Wedding dress shopping can be mentally and physically exhausting, especially if you plan on making multiple appointments in a day. So, lastly, eat something before you head out for your wedding dress appointments. You can even schedule a lunch between appointments or carry along some snacks to munch on throughout the day.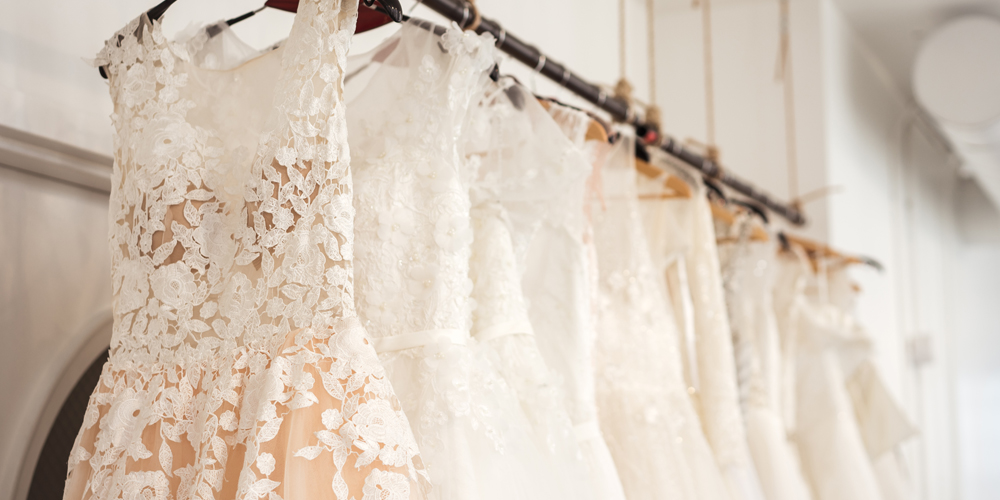 Don't:
1. Feel Overwhelmed
With so many styles to choose from single-handedly, there's a strong possibility that you may end up feeling overwhelmed and distraught. Keep in mind your budget and try not to get caught up in the trend of the moment, instead, focus on your personal style and what flatters your body type most. If you keep your focus and know what you're really looking for, you can find the perfect dress in no time.
2. Shop Too Late
If you're planning on shopping alone, it is a great idea to start early so that you have enough time for alterations and accessories. Solo shopping a month prior to the wedding is a bad idea and can leave you feeling stressed, resulting in poor choices you are most definitely going to regret in the near future. Make sure you have enough time to find, order, and alter your dress.
3. Make An Impulsive Decision
Once you've narrowed down your selections, give it a thought and take your time in picking out a dream dress. If your boutique allows it, photograph your dress possibilities, take other people's opinion on them and try it on once more before making your decision. Bridal consultants are experts at what they do and usually give unbiased decisions so don't hesitate to ask for their opinion too!
4. Wear The Wrong Undergarment
Remember, most bridal gown stores don't have a private fitting room. Your bridal consultant will be in there to help you get your dress on. So make sure you wear decent undergarments to avoid embarrassing yourself. Preferably wear a nude or neutral color, that won't be visible outside your dress.
Whether you're everyone's go-to fashion advisor or an unconventional do-it-yourself bride, it is possible to shop alone for your wedding gown. Remember, finding the right dress takes time and patience, so make your final decision carefully!