Wedding dress fabrics can be difficult to master. While some are ideal for light, flowy looks, others are better suited to structured designs and princess gowns. It is important to make sure that your wedding gown is made from quality fabric that fits well and highlights the best parts of your silhouette.
We've come up with the ultimate guide to wedding dress fabrics that'll help you create the most swoon-worthy wedding gown for your wedding!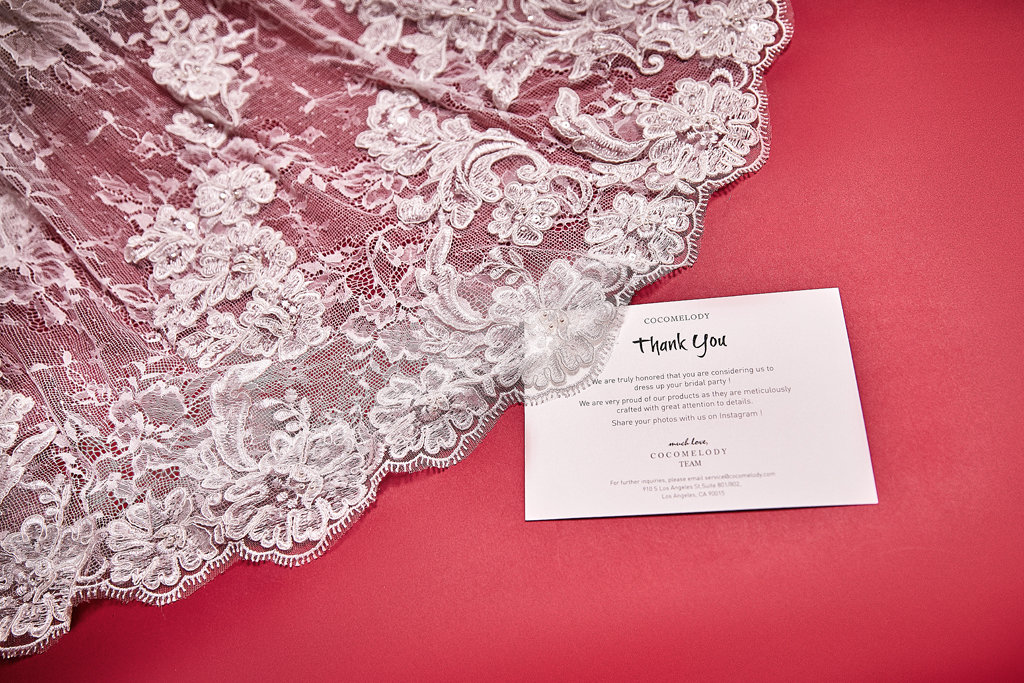 1. Silk
Silk is a quality fabric that feels smooth and luxurious against your skin. Naturally, it is the most sought after and most expensive material. Here are some silk fabrics that are on the rise:
Mikado- Mikado is made from a blend of different silks that result in a heavier fabric to give gowns structure and volume. It is frequently used in spring and summer weddings.
Charmeuse- Charmeuse is soft, light silk that has the same drape and luster as satin. It has a shiny front side and a muted backside. It is the most wrinkle resistant fabric among the silks.
Gazar- This wedding dress fabric is made from fine silk and has a crisp texture which makes it a great option for a formal affair. Notably, gazar silk was used in Kate Middleton's wedding dress (similar style Kate dress #LD5768 from Cocomelody).
2. Satin
Satin is one of the most popular fabric choices because it is extremely versatile as well as durable. Most bridal satin is made up of pure silk and has a soft, silky feel. This supportive fabric ideal for ruching, ruffling and creating soft drapes. It is a great choice for cooler weather weddings as it tends to be thicker than other fabrics.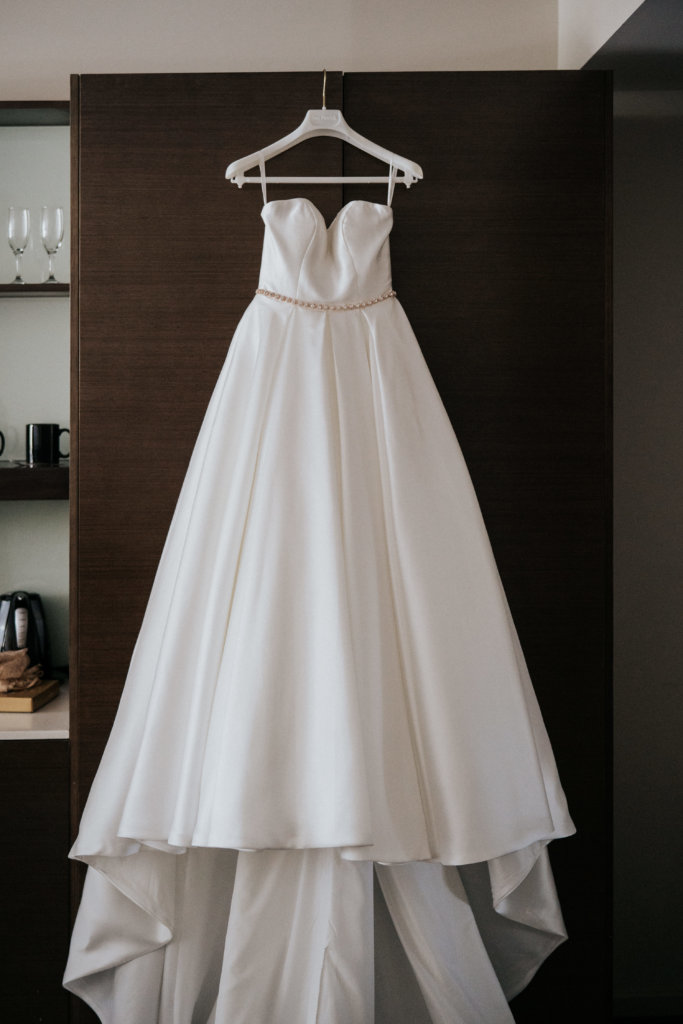 Image Credit: Nathan Story from Story Studios
3. Chiffon
Chiffon is a sheer, lightweight fabric that has a flowy, ethereal look. It is often used in layering and appliques for a substantial effect. Teamed with a heavier fabric, it can also be cut as a full-length gown. However, you have to be extremely careful with this delicate fabric as it can snag easily.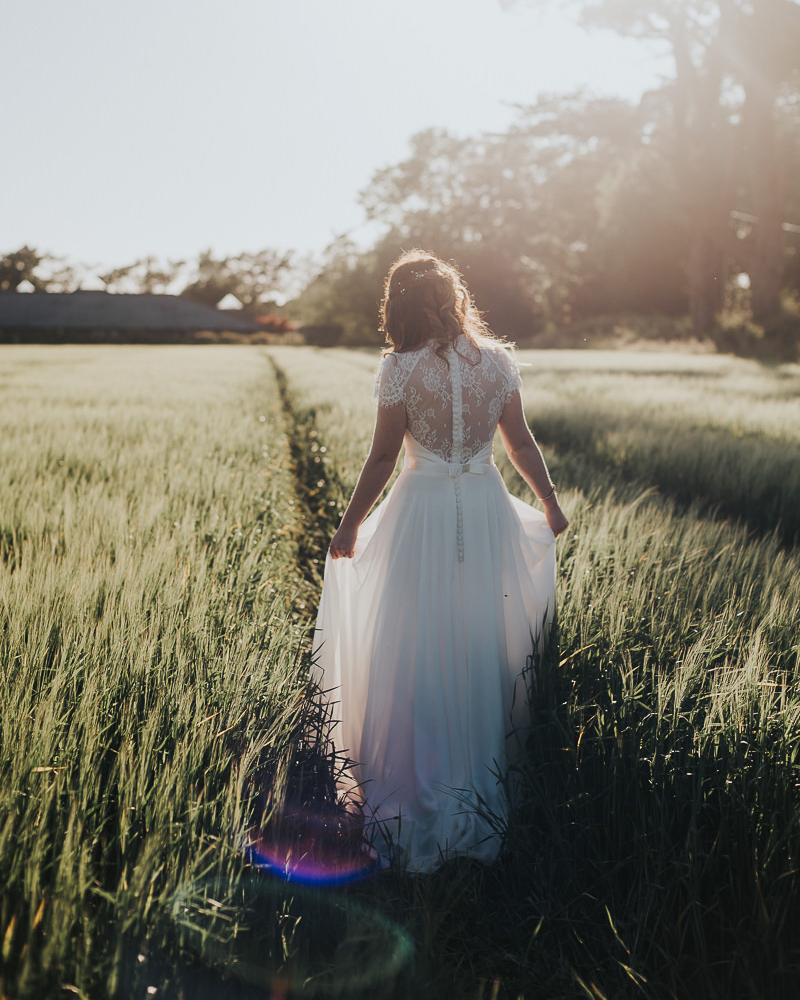 Style: #LD2676, Image Credit: Simon. From the Smiths' Photography
4. Organza
Another crisp, sheer fabric option is organza. Traditionally made from silk, this fabric is much stiffer and structured than chiffon. But it still looks and feels lightweight and airy. It's largely used as a detailing fabric, like in layering, pleating or ruching. It can give a gown that feminine, romantic feel.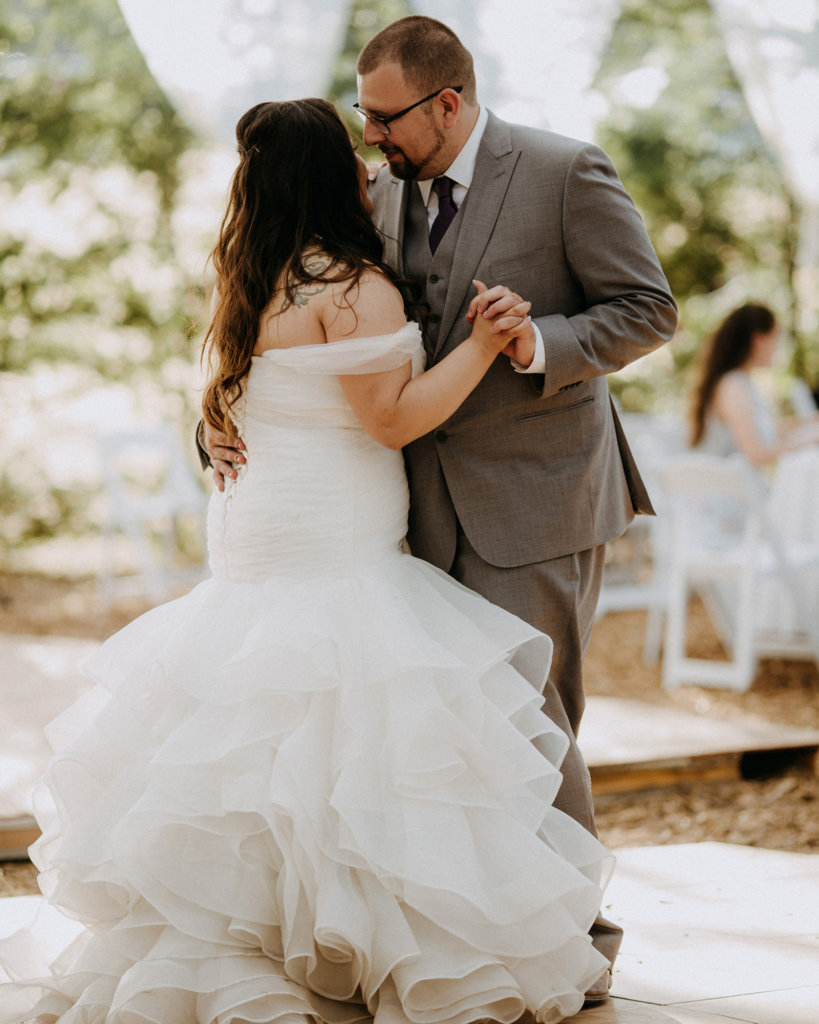 Style: #LD3817, Image Credit: Maria Newman Photography
5. Lace
Lace fabrics can help to add a traditional touch to your wedding gown while still keeping it elegant and modern. This soft fabric is most suitable for wedding gowns that cut close to the body.
Some of the popular variety of lace are:
Chantilly- Chantilly is a very fine and detailed handmade lace, made on a lightweight hexagonal mesh background. It has a defined border with doubled scalloped edges and was also featured in Kate Middleton's dress.
Alençon- Also known as the 'Queen of lace,' Alencon lace has a distinct floral pattern with a corded outline. It often comes decorated with pearls and sequins.
Venetian- This is a heavier, more textured lace and it's dramatic weight and design makes it ideal as a stunning wedding gown fabric. This lace is often used in winter weddings.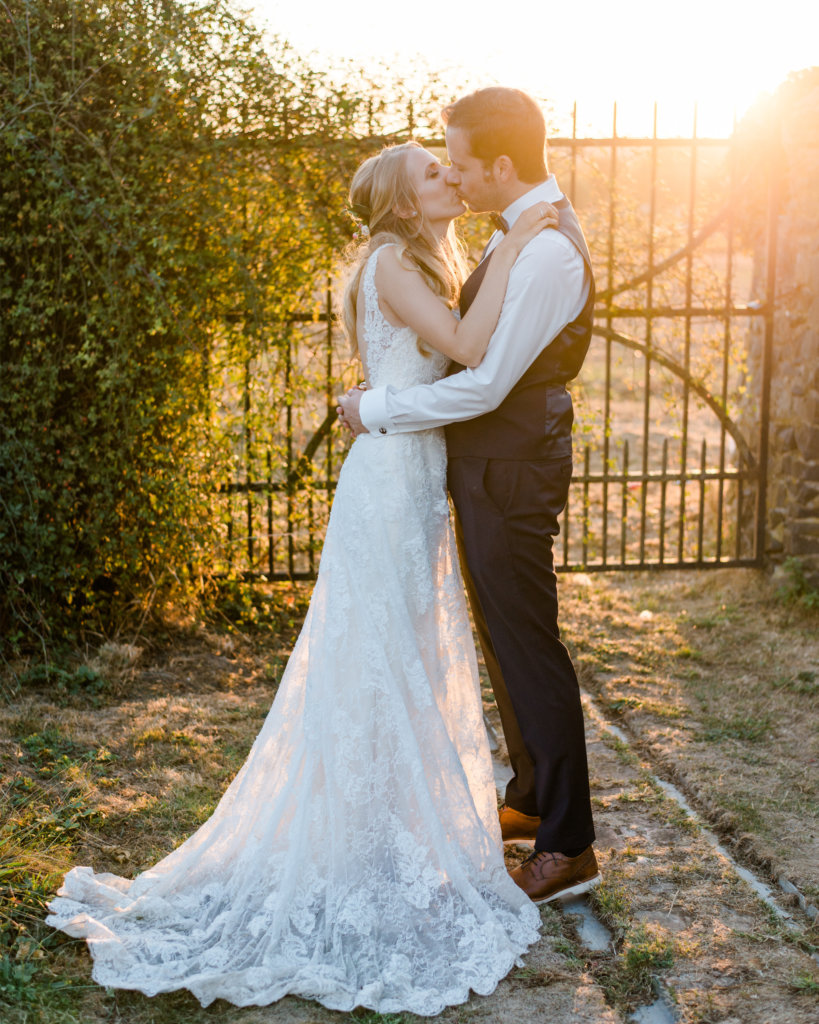 Style: #CWVT15002, Image Credit: Miriam Pe User Photography
6. Tulle
Tulle is a sheer, light woven fabric that looks like netting. It holds its shape well and is great for any design that needs structure and volume. Tulle comes in every color under the rainbow and can be used as detailing on heavier fabrics. It is often layered or tiered underneath a ballgown to pouf it up. This fabulous fabric can give your wedding gown a princess, fairytale look.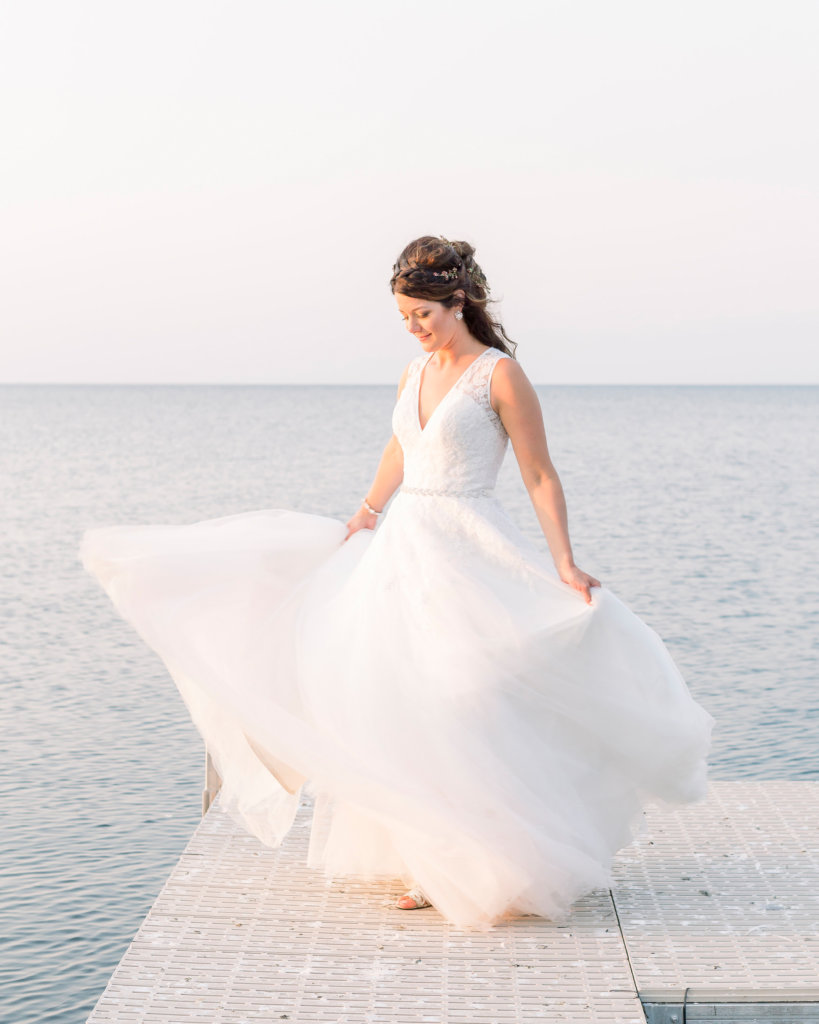 Style:#LD3932, Image Credit: Kacey Wyrickk Photography
Talking about wedding dress fabrics, you can get our exclusive range of fabric swatches at an Extra 95% off!!!