Kathy & Royce's wedding in Las Vegas was filled with whimsical, industrial romance. Everything about their wedding was so special. From their modern ceremony space, their stunning wedding attire, down to all the details that we could dream about. They even had goats with the cutest greenery around them. We're happy to be a part of their wonderful day!
All photos were taken by Tiffany Sangster Photography.
Customized Version of Wedding Dress Style: #CWZT15007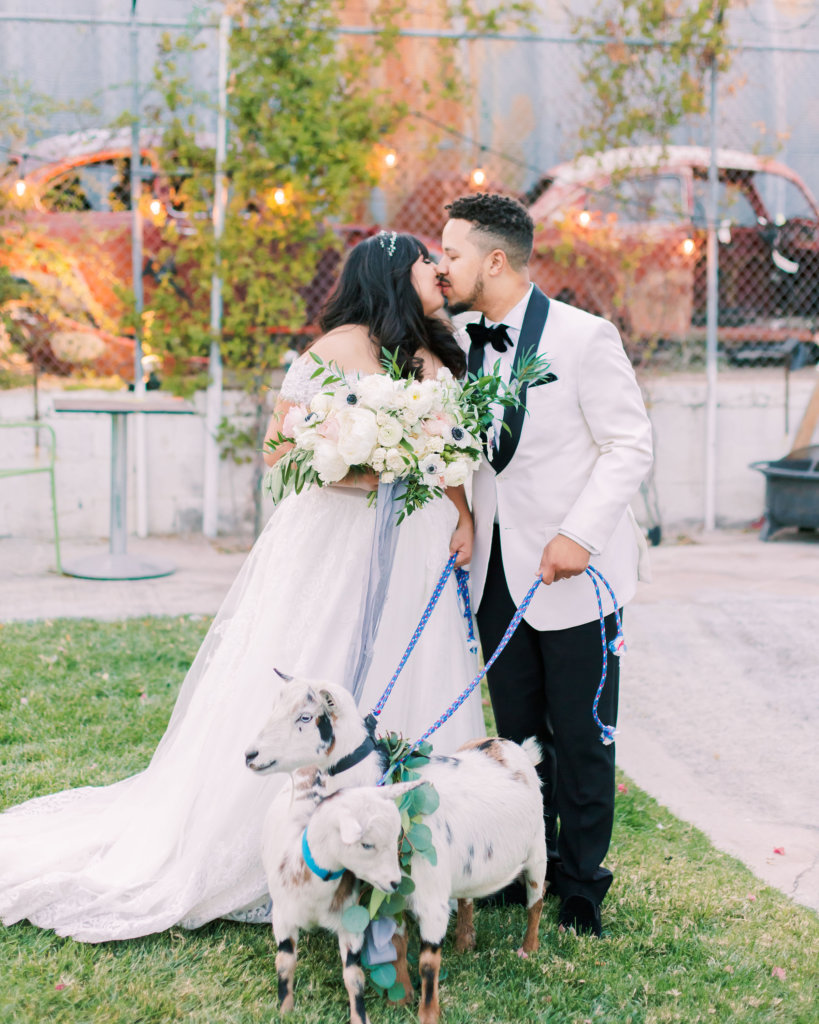 Q: Best wedding planning advice?
We know it's going to be hard! But we wished we could have everything absolutely planned at least 1 month before the wedding. We found ourselves still making big decisions a month before the wedding which added unnecessary stress. The last month of your wedding should be spent relaxing & enjoying the company of your loved ones as the last few days before your wedding is the most exciting!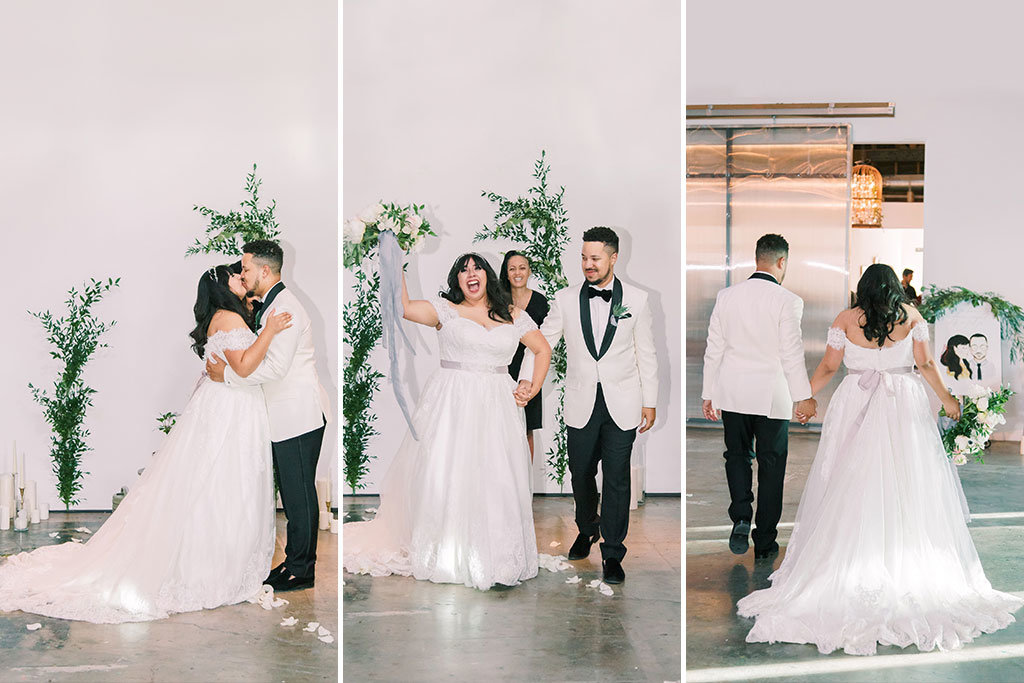 Q: What was the inspiration behind your wedding theme?
We wanted something simple but with character! Lots of green & softness but with an edgy industrial vibe! We, of course, spent lots of time on Pinterest & gathered lots of inspiration from fine art weddings & warehouse modern weddings. We somehow found a way to combine both.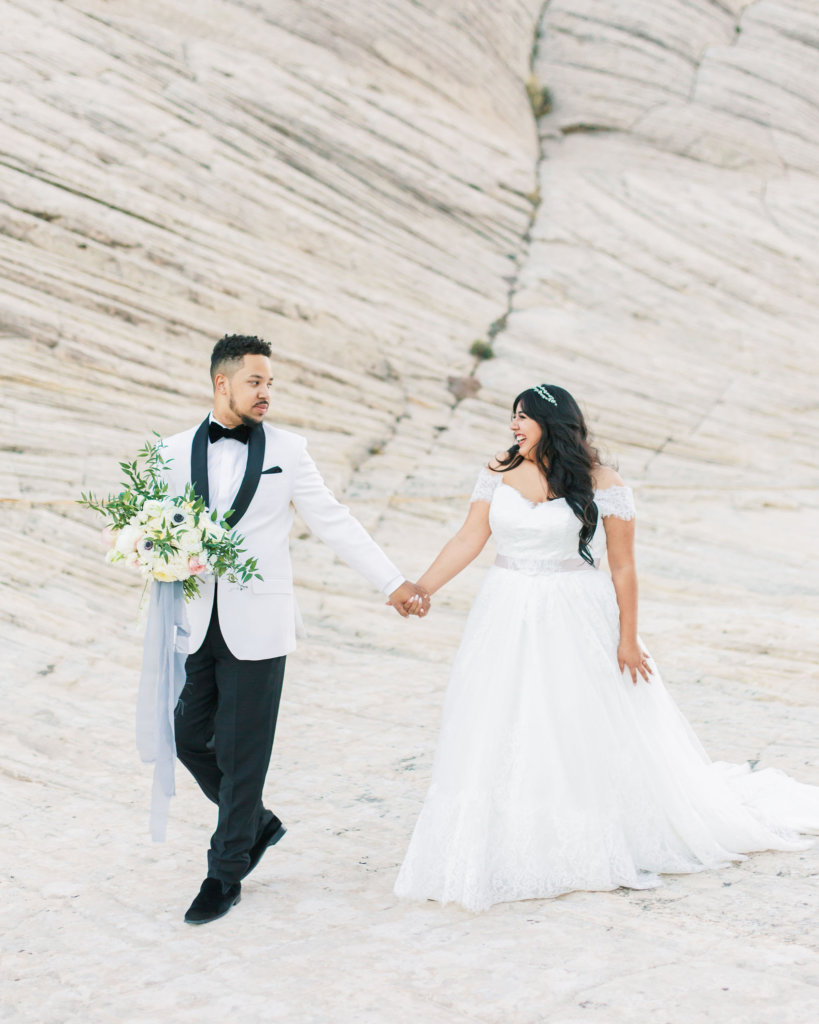 Q: Tell us your love story?
https://www.thedaytrippers.co/our-love-story
Q: How would you define the message "Dare to Love"?
Don't be afraid to open yourself up. You will find that someone finds you to be the most interesting person in the world & you will find them to be the most interesting person in the world & next thing you know you are married to them & life is fun, daring & in the mix of everything, romantic.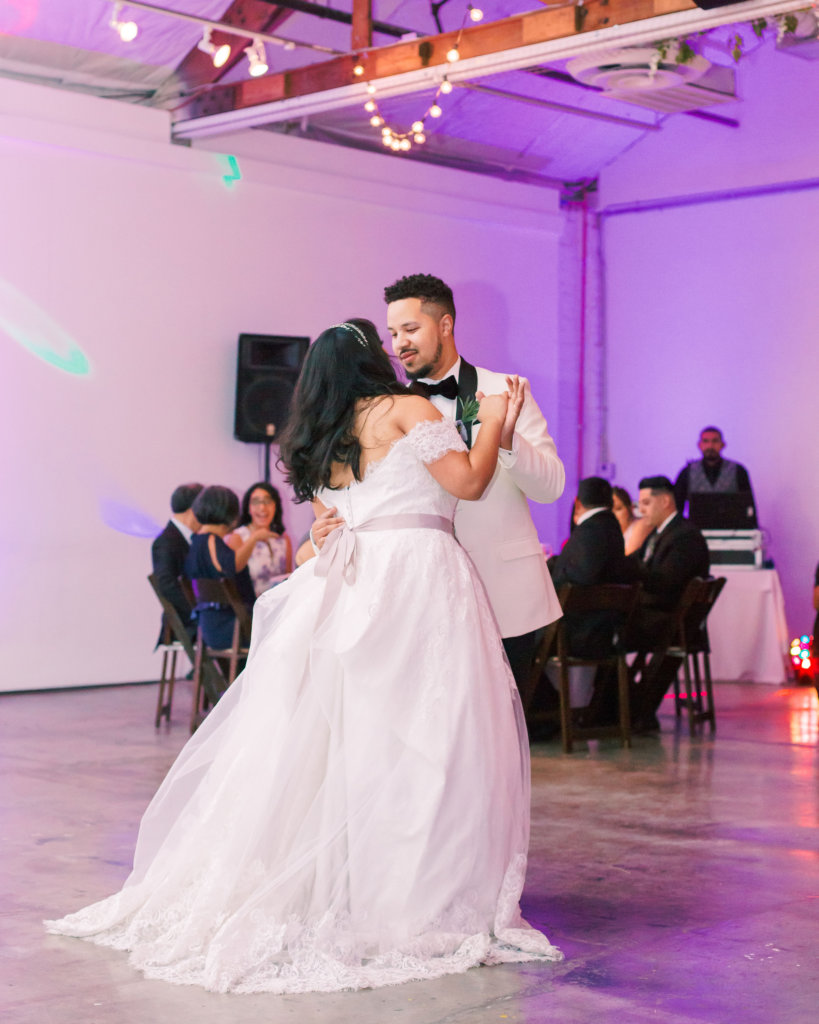 Q: The best/most memorable part of the day?
The moments in between the mess were our favorites. Looking at each other as we set up & finding seconds in between of saying hello to everyone to say I love you to each other.
Q: What did you love most about your #Cocomelody dress (es)?
If we are being honest I was terrified of going wedding dress shopping as I am a considered plus size. I made the drive from Las Vegas to California to give a try & was not disappointed. To try a dress on & know that they had a sample size that would fit made all the difference. Not only that, but Cocomelody team was always super responsive & made every fitting super accommodating.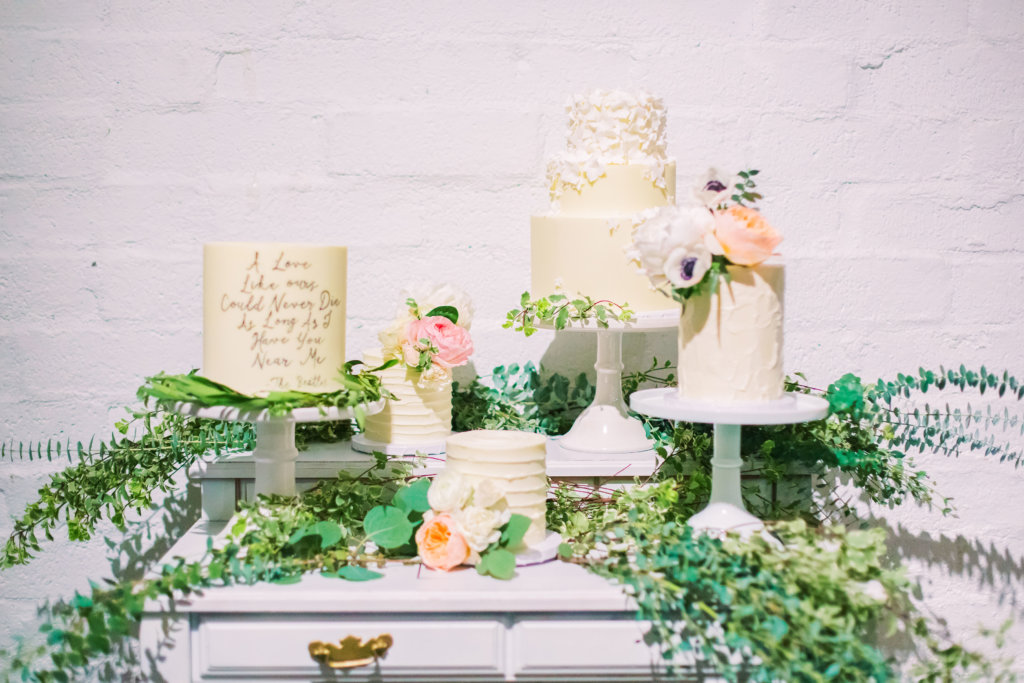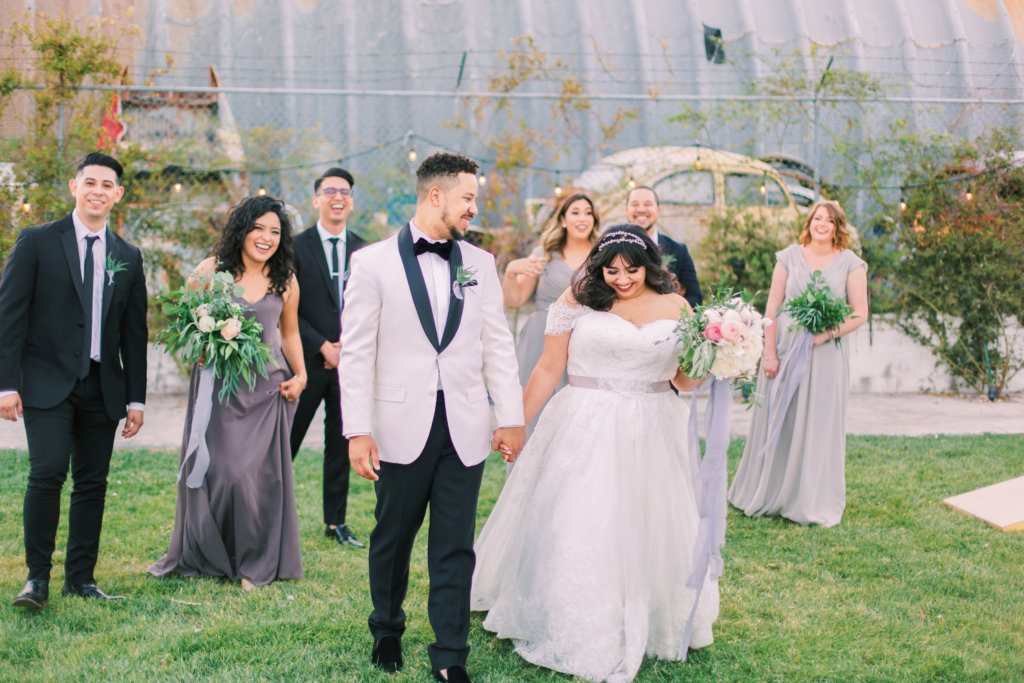 Q: What do you think about Cocomelody? 
I love them! The experience of ordering with Cocomelody is so great! Fast turnaround times & within budget prices that do not comprise the quality of the dresses.