There are only a few key aspects of wedding planning more stressful than picking out the perfect wedding dress. So, if you finally decide on the wedding gown of your dreams, the tough part is over…right?
Well, of course not!
There are, in fact, many things you should – or should we say, you should not – do after you have said yes to your dream dress. Here are 5 such things.
1. Keep looking around
The moment you said yes to your bridal gown, stop looking around. Why? Because the more you look around, the more you will start to feel apprehensive about whether you have made the right choice and under those circumstances, you would most likely want to make a swap.
Our two cents: Stop visiting bridal salons. Stop trying on any more dresses and even stop looking at dresses online. Whether you choose a beautiful backless wedding dress or a marvelous mermaid wedding dress, hold on to the one you found and eagerly bought and do not cloud your judgment with other wedding dresses. Your first instincts are mostly right.
2. Forget to accessorize the gown
No doubt, your gorgeous wedding gown will be the star of the show, but it is not the only statement piece you can wear walking down the aisle. From your elegant veil and glittering jewelry to your sparkly shoes and pretty hair accessories, every piece plays a prominent role in creating a look that defines who you are in that current moment. We would go so far as to say that your wedding dress is not complete without the right bridal accessories. So, once you have selected your wedding gown, make sure you buy the right accessories to complement it.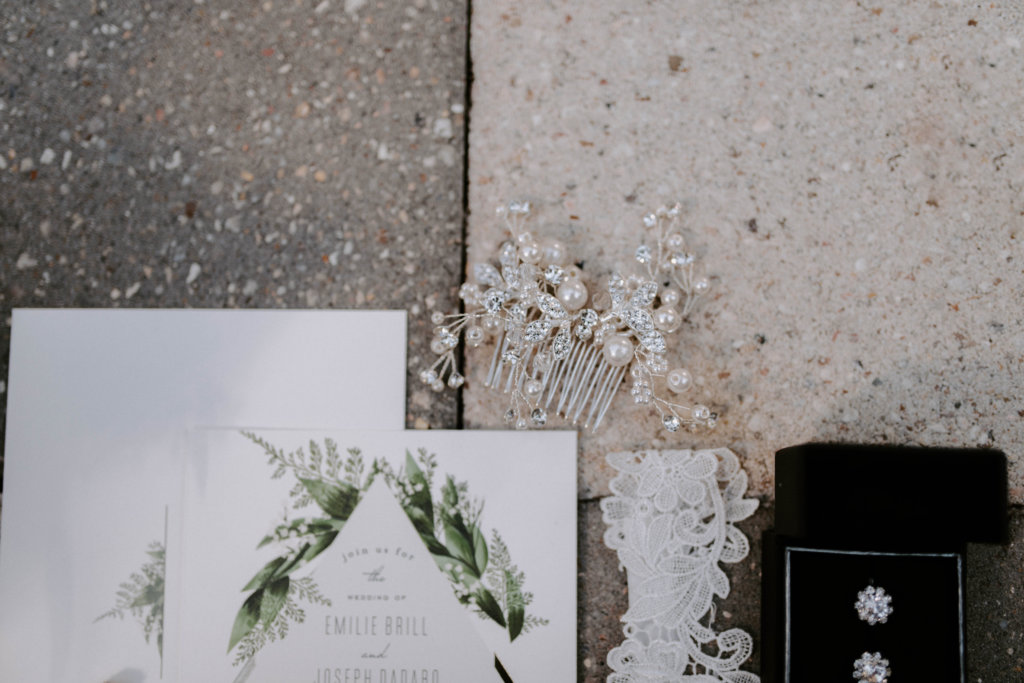 3. Not keep the wedding dress a secret
We know you are very excited about your lovely wedding dress (which you should be,) and you want to stream it out there with selfies and pictures. But you may want to refrain from doing that… Why? Well, you may think everyone will gush about how spectacular your wedding dress is and do not get us wrong, most people will genuinely love your choice. But there may be some people who will not be too thrilled about it or even those who would not even like it. These Negative Nancies may cause you to get in a panic that you have made the wrong choice, thereby making you feel bad and regretful. For that reason, keep your wedding dress a well-kept secret.
4. Put off your bridesmaid dress shopping
If you are under the impression that shopping for your bridal party is going to be a breeze, let us be the first one to politely tell you that you are wrong! Bridesmaid dresses can take just about as long to order, arrive, and be fitted as a wedding dress (if not more!) So, it is a good idea to gather your girlfriends and start shopping soon after you pick out your lovely wedding dress. Make sure that the color or colors of bridesmaid dresses you decide on complement, and not conflict with, your wedding dress.
5. Go too hard on the diet
Of course, you may want to drop a few pounds ahead of the big day, which is absolutely fine, as long as you avoid doing so in an excessively extreme manner – like going on a crash diet, for example. Dropping a bunch of weight on a ridiculous diet really is not the way to go (needless to say) and if you shed too much weight too soon, you may look radically different in your wedding dress that you once were crazy about. Do not let your error of judgment have an impact on the way you look on the most auspicious occasion of your life…
Just because you have stumbled upon the wedding gown of your dreams does not imply that your shopping extravaganza is settled. Make sure you cross the above-mentioned items off your to-do list before you head down the aisle.