Zarah & Mark were married in La Jolla, San Diego CA. and they held their ceremony by the beach. This rustic wedding was filled with woods and greenery details. Everything was amazing and Zarah was a real-life princess in her dream champagne dress. Congratulations to Zarah & Mark!
All photos were taken by Pretty Branch Photo.
Wedding Dress Style: #LD4622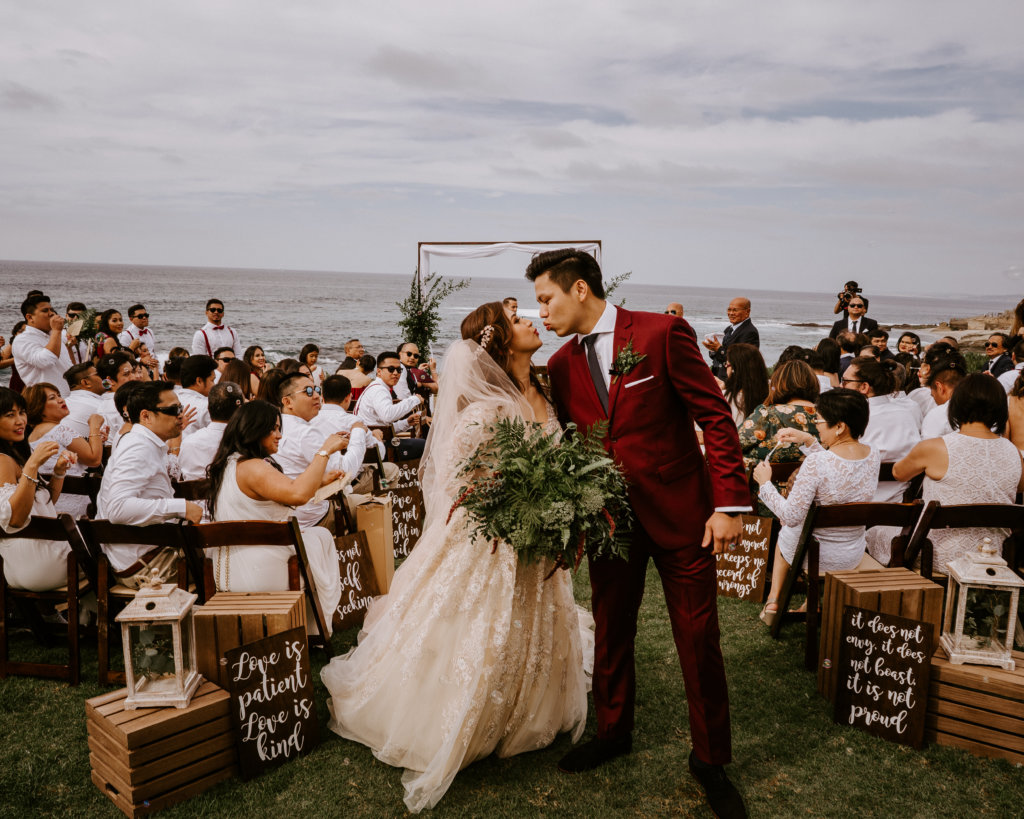 Q: Best wedding planning advice?
Enjoy planning every detail of your wedding even the smallest details. Happy planning results in a beautiful and unforgettable wedding. Be organized, it will save you from stress, time, and sometimes even money. Get your day of Coordinator. Enjoy your big day and cherish every moment of it with your soon to be husband and with your family and friends.
Q: What was the inspiration behind your wedding theme?
Our inspiration is our love for nature. My husband and I love to watch the sunset by the beach. We also love taking pictures of beautiful views. I personally love woods and greenery. That's how we decided to hold our wedding ceremony by the beach and to focus our details on all woods and greenery (no floral).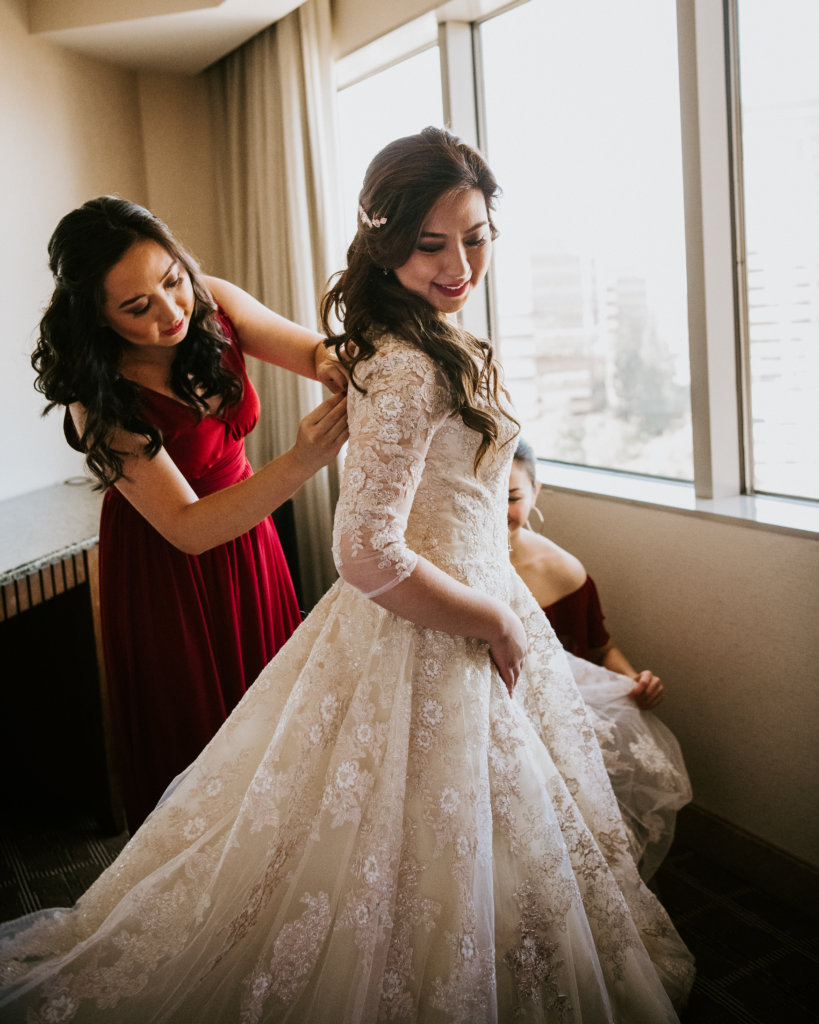 Q: Tell us your love story?
We first met at School back in our country, Philippines. We were schoolmates from Kindergarten to 6th Grade. We were 4th and 6th-grade classmates. He was my admirer back then. Our batchmates, especially our classmates knew he had a crush on me, but we were still young back then. We never saw each other and talked after our elementary graduation. Not until we both migrated to the US. After 10 years, he suddenly sent me a DM and followed me on Instagram. To cut the story short, we met again after a decade. We started to go out and talk for about a year as friends. And got together as a couple for a year before we got married. He proposed 6 months after we became a couple at the Golden Gate Bridge, San Francisco. Then we got married after 6 months! Thankfully, our love story was written by the best author – JESUS! God's will, God' perfect time )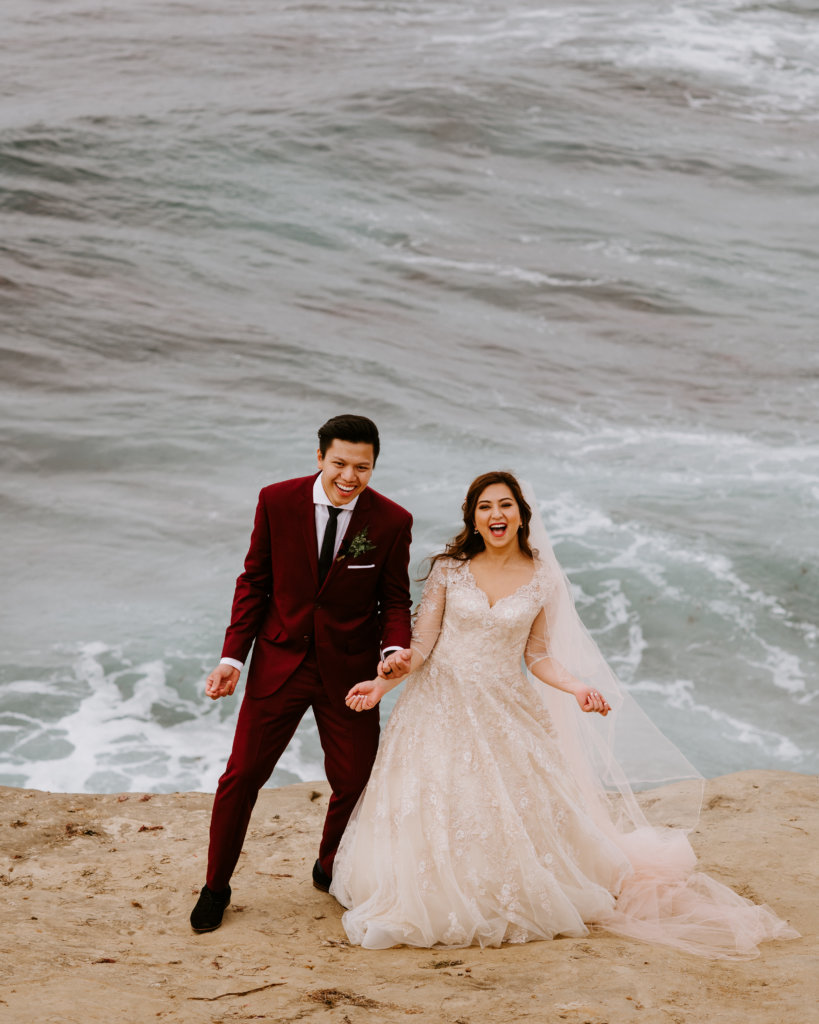 Q: How would you define the message "Dare to Love"?
I would define "Dare to Love" as to have the courage to love the person you married not only from his/her lovable personality but also to love and embrace his/her darkest. To willingly love your other half and to continue to give him/her grace every single day of your forever.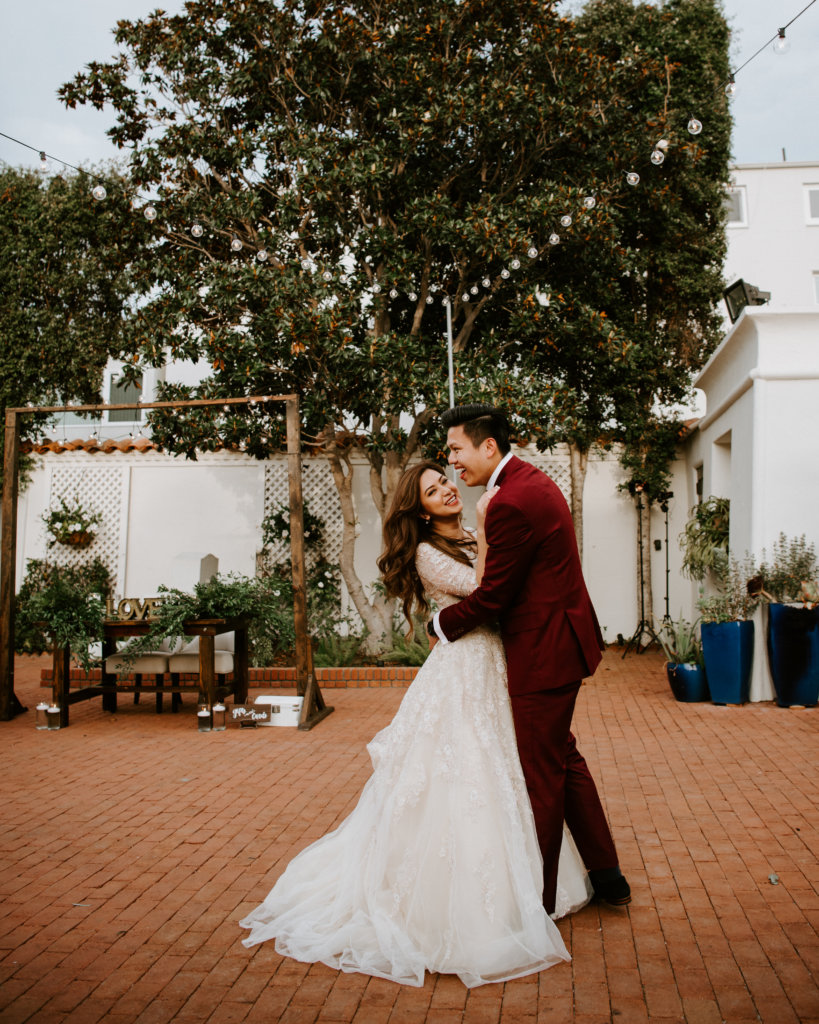 Q: The best/most memorable part of the day?
I have a lot that I could share but, my most memorable part of the day was when we honored our parents during our wedding ceremony. My husband and I honored our Biological parents and our Parents in Law in front of everybody. We got the opportunity to appreciate and thank them. It was one of the most emotional parts of the ceremony.
Q: What did you love most about your #Cocomelody dress (es)?
What I loved most about my wedding dress was the details, the embroidery and how unique the color was. I got the champagne color. I also love how it fits me. I got a lot of compliments about my dress at the wedding.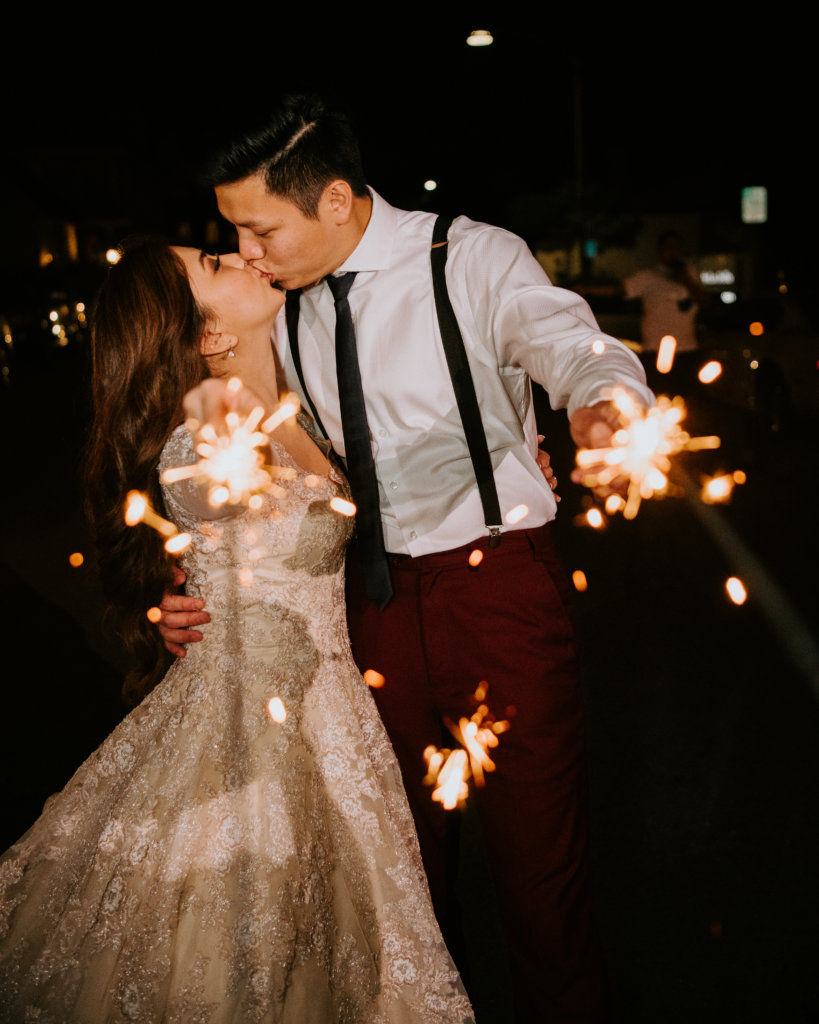 Q: What do you think about Cocomelody?
I love Cocomelody. I love the variety of dresses that they offer. I love how accommodating they are from my first appointment until my last. They are really professional and they really did help me to choose the best dress that suits me. Benjamin was my assistant. He assisted me from all my appointments. He was so patient with me. Last but not the least, what I love the most about Cocomelody is how talented the designer behind it, Peuy Quinones yet their dresses are very affordable. I would highly recommend Cocomelody especially if you're looking for a beautiful dress with a known and talented designer yet affordable.