Searching for the perfect dress might be one of the most exciting things to do for your upcoming wedding. There are so many styles, colors and fabrics to choose from and not only that but accessories as well. It does not matter if you buy your dress in a boutique or online, these helpful tips will guide you into the right direction in making wedding dress shopping so much easier.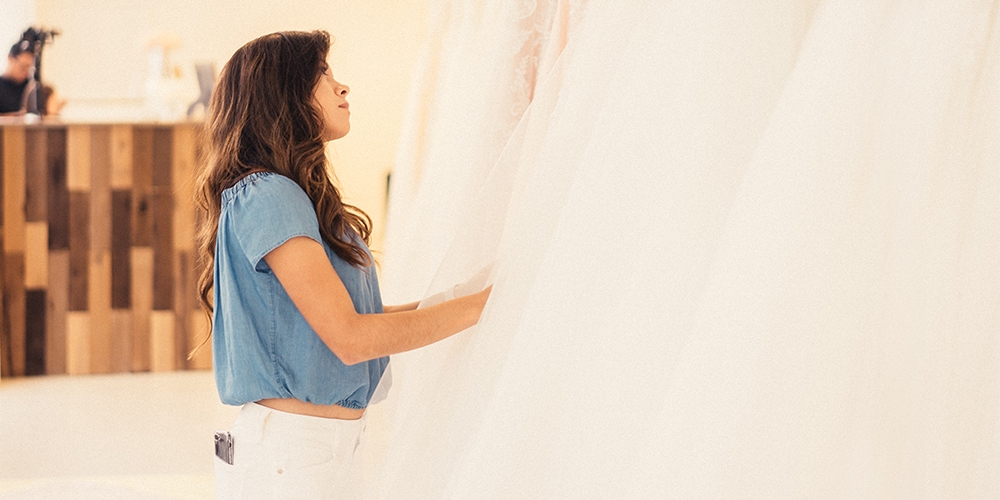 1. Brainstorming
Many girls already have an idea on how they want to get married long before they reach adulthood (let us blame fairytale endings for this). It certainly is not a bad thing and might actually be an advantage to when the big day is creeping closer and closer. If you have several ideas or thoughts floating through your mind and you do not know how to set them straight, try bringing them on paper! Creating a mood board will help you get ideas situated and give you a more organized overview of what you have in mind!
2. Keeping it Real
When it comes to choosing your dress you want to stay realistic and what I mean by that is finding a dress that suits your needs. Of course a big fluffy ballroom gown is breathtaking but if your ceremony takes place in a rather cramped place it might not be ideal. Choose a dress that is still your taste and style but will also be fitting for your venue and set up.
3. Budget
Before booking the venue, band, hairstylist, makeup artist, florist etc. you might want to keep an eye on how much you would like to spend on your wedding dress. Some future brides would rather spend more on their dress to make sure they have an eye catcher while others might want to spend more on the ceremony. Whichever you choose make sure you have that amount set aside, so there are no surprises afterwards.
4. Time to Order
Many times one reads that you should order your dress so and so many months before the wedding. Often this is the case if you have a very specific dress or custom made dress. But here at Cocomelody it is possible to get your dress made anywhere between 30 – 40 days (quite fast if you ask me). Knowing that your dress can be made in this time certainly takes a lot of stress off your shoulders. If you planned on working on your body before the wedding you can effortlessly do so without having to worry about any major future alterations. Although the production time is amazingly short, we do suggest you place the order as soon as possible, at least 5 – 6 months in advance of your big day because the delivery time will be longer during the wedding season and if there are some extra alterations needed, you can still have plenty of time.
5. Alterations
Speaking of alterations, do keep in mind that you want to have some leeway just in case you do need some changing. Sometimes it can be as simple as shortening the hem or adjusting the waistline but remember your seamstress has a schedule to stick to as well. Most likely she will give your dress priority but that is not always the case, so be aware of that.
Now that you have read my tips on wedding dress shopping, you should have no doubts on what to look out for when searching for that perfect dress!