After dating 5 years, Ashley & James finally exchanged their touching vows in Hilton Singer Island, Florida. We are totally smitten by this enchanting & magical day. And Ashely looked like an absolute godness in our popular dress style #LD3906. Congratulations to this beautiful couple!
All photos were taken by Tiffany Danielle Photography.
Event Planner + Floral Designer: Timeless Wedding Designs
Ceremony + Reception Venue: Hilton Singer Island
Cross-Back Chair Rentals: Island Party Rentals
Cookie Smalls with Cookie's Edible Creations: Carla Hagan Designs
Wedding Dress Style: #LD3906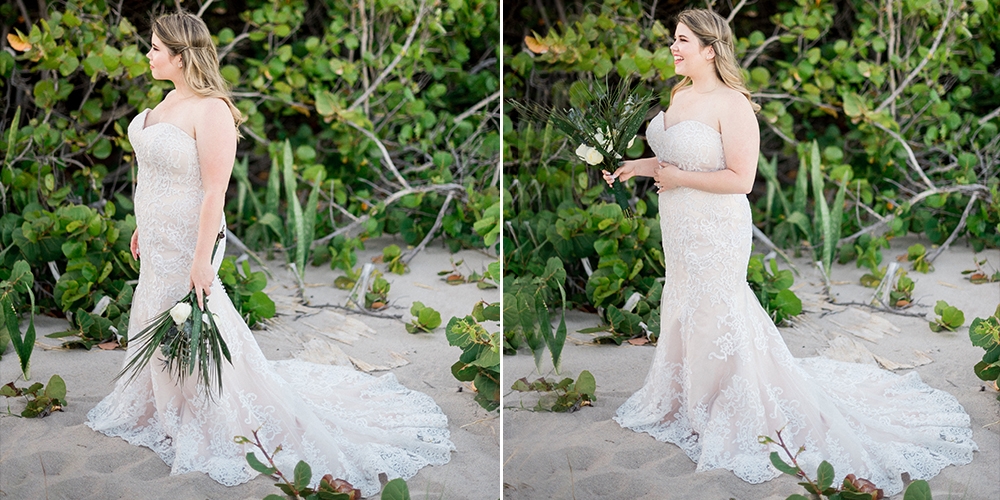 Q: Any advice or tips for future Mrs.?
Do not feel ashamed to divvy up the tasks on wedding day to the people around you, the less on your shoulders the more you can focus on your day.
Q: Tell us your love story! Where & How did he propose? 
James and I had been dating for 5 years, Jimmy had been out Christmas Shopping all evening and he came home and asked me to go to the George for a drink, I thought nothing of it. It was raining and the George was closed so we ducked into this little underground dive bar, I was cold and kept asking for his jacket and he, oddly, kept saying no. As we left the bar and I headed up the river of a sidewalk in the pouring rain to the truck I heard James say "Honey, will you.." at that moment I grabbed the truck handle thinking he is not asking me to marry him. As I turned around to see him, there he was, knee in a river of water, asking me to marry him, I hesitated from shock before finally saying "OF COURSE!!"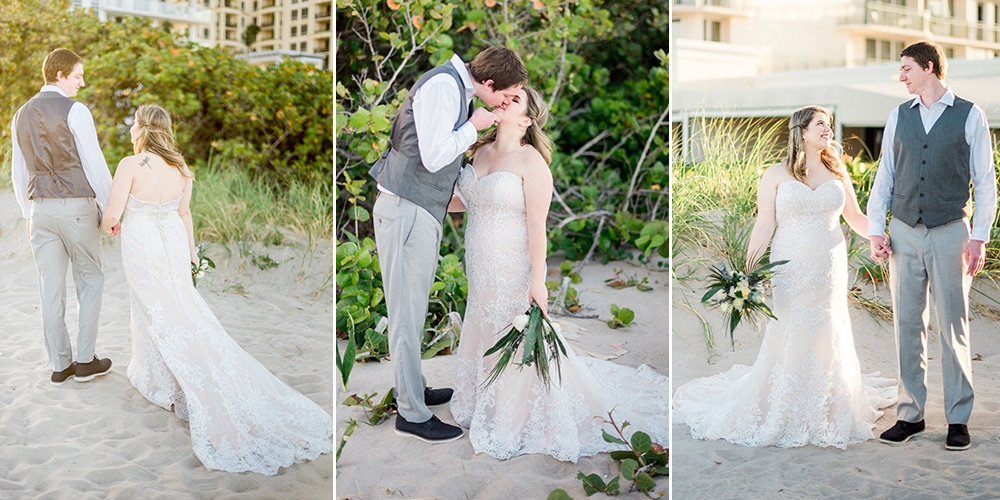 Q: How would you define the message " Dare to Love"? 
It is ok to take a leap of faith and let your heart soar in something that may not last, because the unexpected love, the unexpected relationship, those are the best, daring to love and date James was how I met my soulmate. 
Q: What was the inspiration behind your wedding theme?
Our love we hold for each other feels very enchanting and magical and I wanted our guest to feel the enchanting feel that we do we we look at each other. 
Q: Did you enjoy the wedding planning process? Why or why not? 
No, planning a wedding is so stressful and I would not do it again. Your day becomes more about the vanities of having a beautiful wedding and not celebrating the love you and your partner share. When it is all said and done, ask yourself if the wedding you are planning is a representation of the love you and your partner share.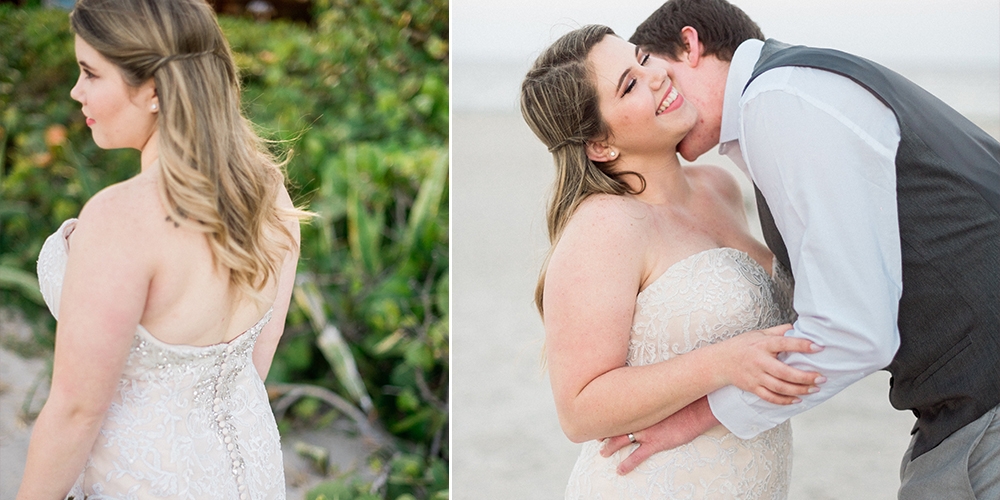 Q: What was your hubby's reaction when he first saw you on your big day?
Yes, he smiled so big and I knew he loved how I looked, thank you Cocomelody!
Q: What did you love most about your #Cocomelody dress?
The lace details, I was super impressed with the details in the wedding dress, I loved how much it much it was customized to my size. 
Q:  What do you think about Cocomelody and the customer service?
Cocomelody Customer was so impressed with their speedy response time and how reassuring they were when I was nervous about not seeing the dress.