Modest, time-honored and utterly gorgeous, long sleeve wedding dresses are loved by brides all over the world. While they have been very popular in the bridal fashion industry for decades, it is only in the last few years that long-sleeved gowns have really dominated the bridal fashion scene. Even everyone's favorite royal brides – Kate Middleton and Meghan Markle – donned stunning long-sleeved gowns on their weddings… which we are still obsessed with, by the way!
If you are not one of those brides who seem to incline towards baring their arms on their big day, here are six elegant yet glamorous long sleeve wedding dresses that you will go wild about.
1. Style #LD5199 | Fall Collection by Puey
If gracefulness was a work of art, this A-line wedding dress would surely be a masterpiece. This is a drop-dead gorgeous wedding dress that is adorned with intricately hand-sewn lace appliqué details and gleaming beading. This dreamy yet lavish gown is perfect for an ornate fairytale-inspired wedding theme.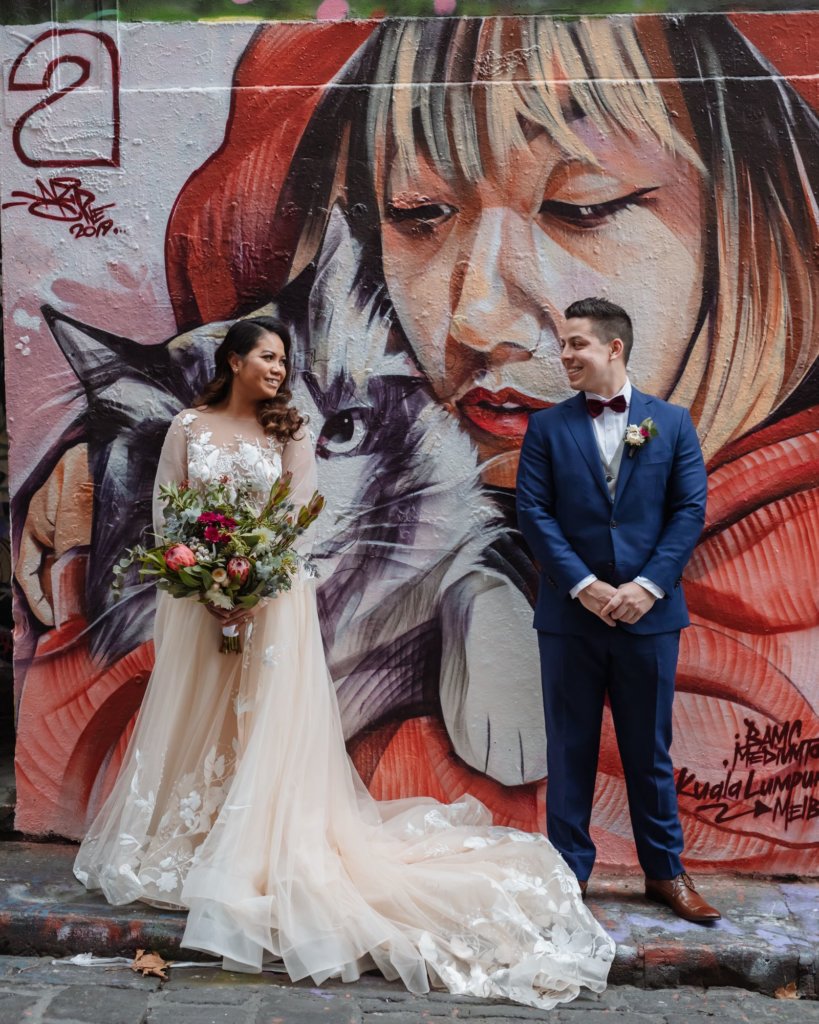 Style: #LD5199
2. Style #LD4432 | LB Studio
This stunning dress features a sexy-but-sweet v-neckline that is very much on the pinnacle of bridal fashion trends this year. The v-neckline, together with the awe-inspiring key-hole back and the 'fit for a princess' court train will lend your bridal look an effortlessly feminine vibe.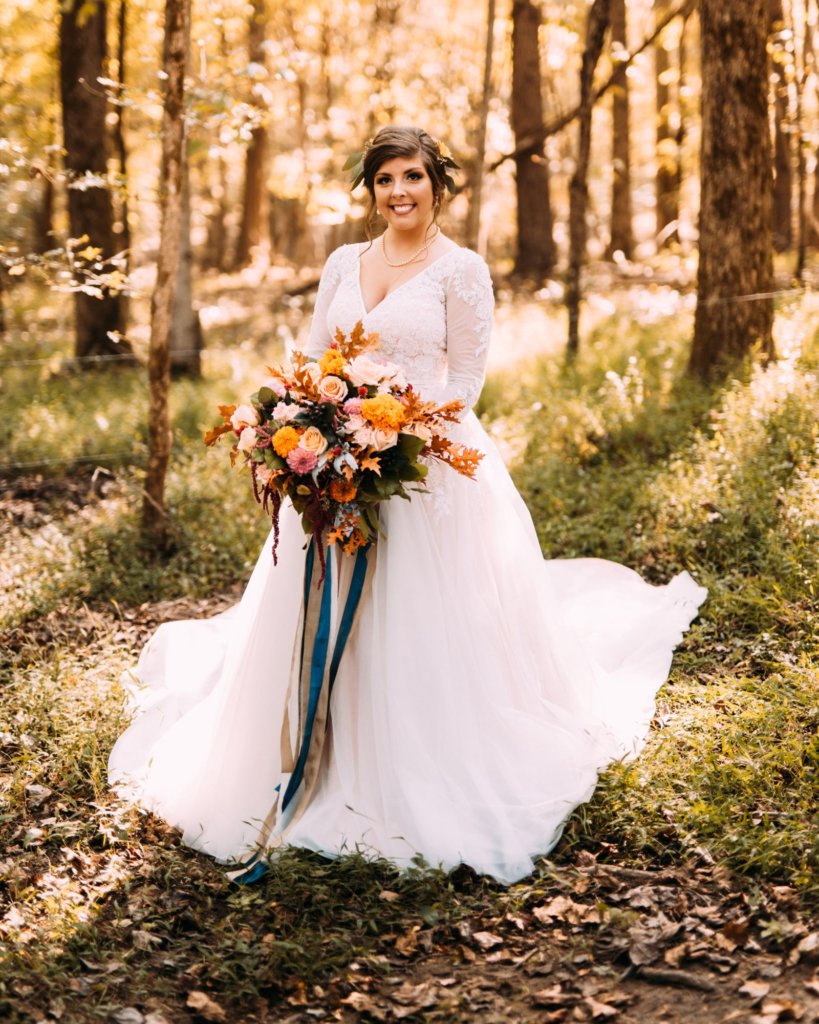 Style: #LD4432; Image Credit: Mary Claire Photo
3. Style #LD5817 | Classic
When you look at it from the front, this mermaid gown is very clean, unadorned and chic. It is a different story from the back though… A tasteful touch of floral lace appliqué and beading are salient and will have you looking like a fun-loving princess!"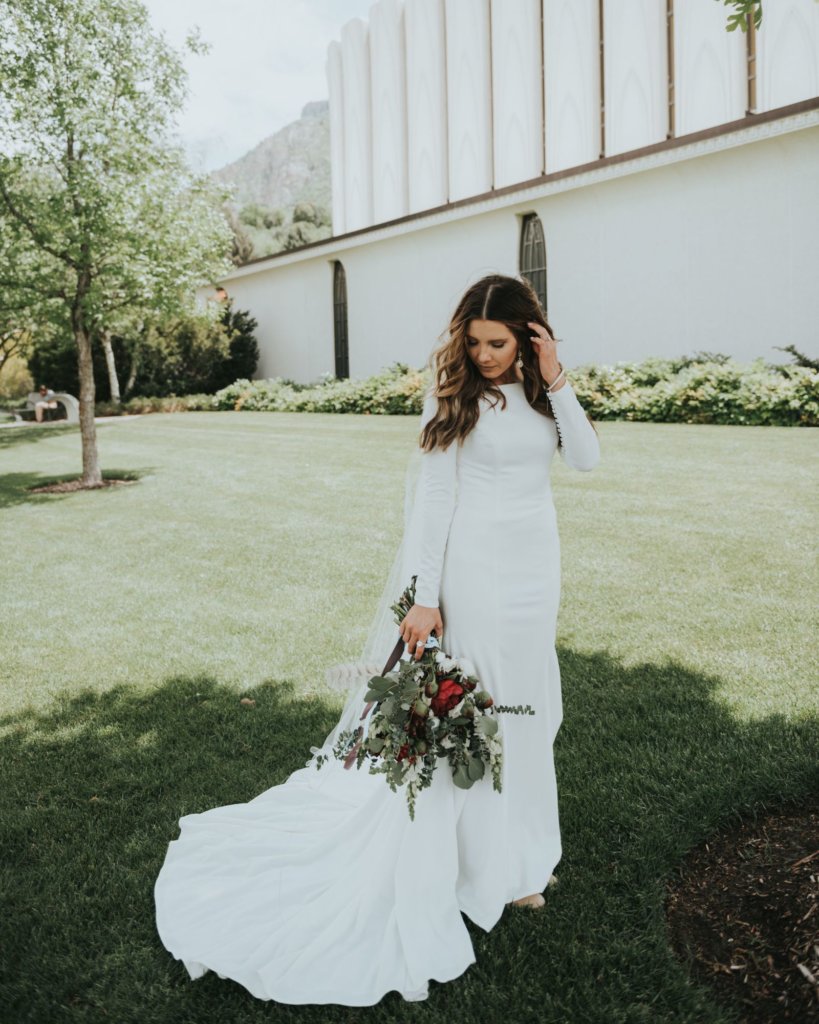 Style: #LD5817; Image Credit: Katie Griffith Photo
4. Style #CWVT16001 | LB Studio
While not over-the-top sexy, this a-line gown sure does have a few skin-baring elements that look incredibly hot! While the dramatic scoop neckline and the low-cut back design of this gown look very glamorous and sexy, the classic all-over lace detail and flowy silhouette still manage to keep things appropriately bridal.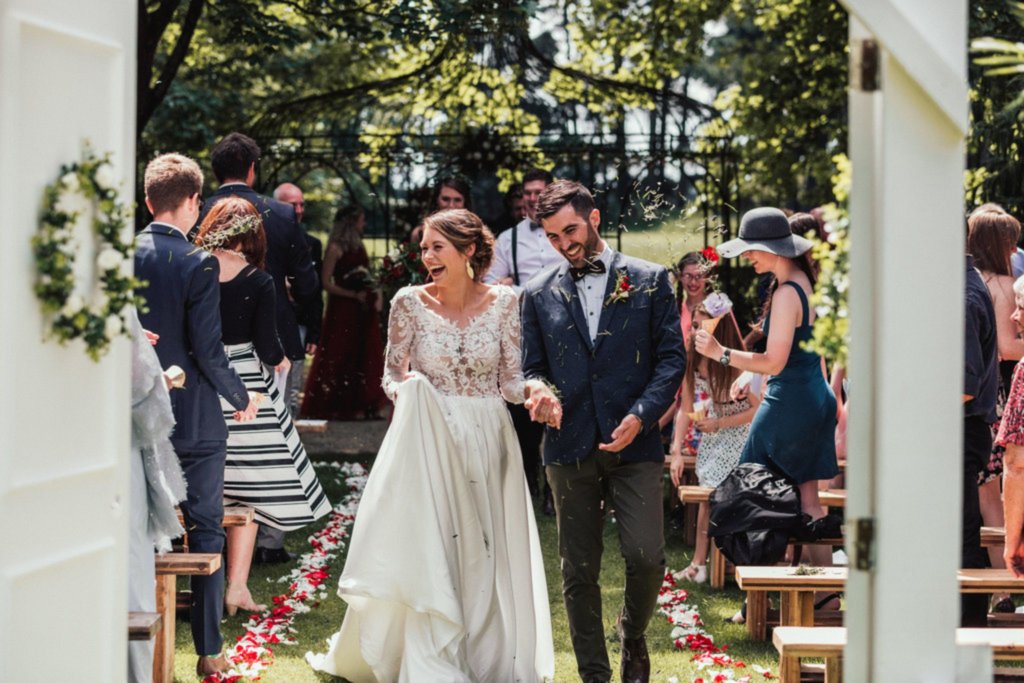 Style: #CWVT16001; Image Credit: Velvet Photo & Cinema
If you are a sucker for old school Hollywood glam, this dress will tick all the right boxes for you. With a very unmistakable '60s vibe (thanks to its princess silhouette, delicate floral lace appliqué details, and the classic court train), this dress is truly the definition of timeless elegance. On a different note, does this dress remind anybody else of Mandy Moore's wedding gown from "This Is Us"?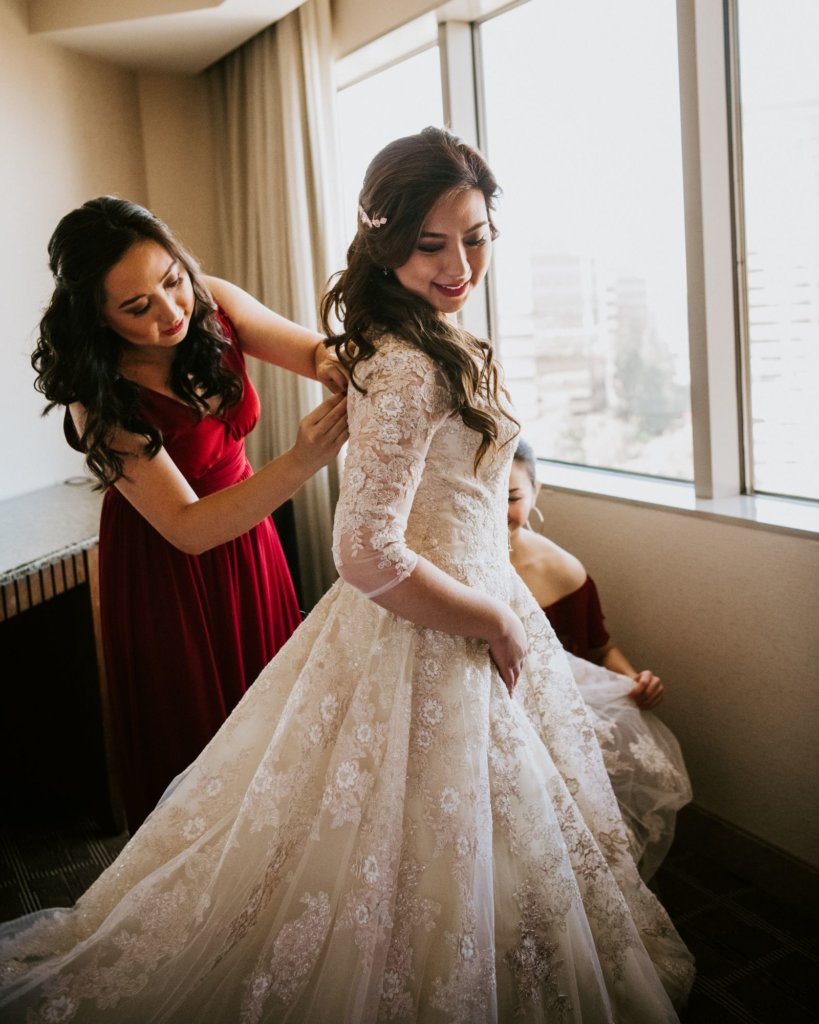 Style: #LD4622; Image Credit: Pretty Branch Wedding Photo & Video
6. Style #LD4567 | LB Studio
Do you want to add a bit of dazzle and shine to your wedding look? Do you also wish to keep the better part of your look simple and sophisticated? We have just the dress for you. Featuring glittering beaded appliqués and an ethereal illusion neckline, this a-line dress boasts of a vintage-inspired quality that is just so enchanting.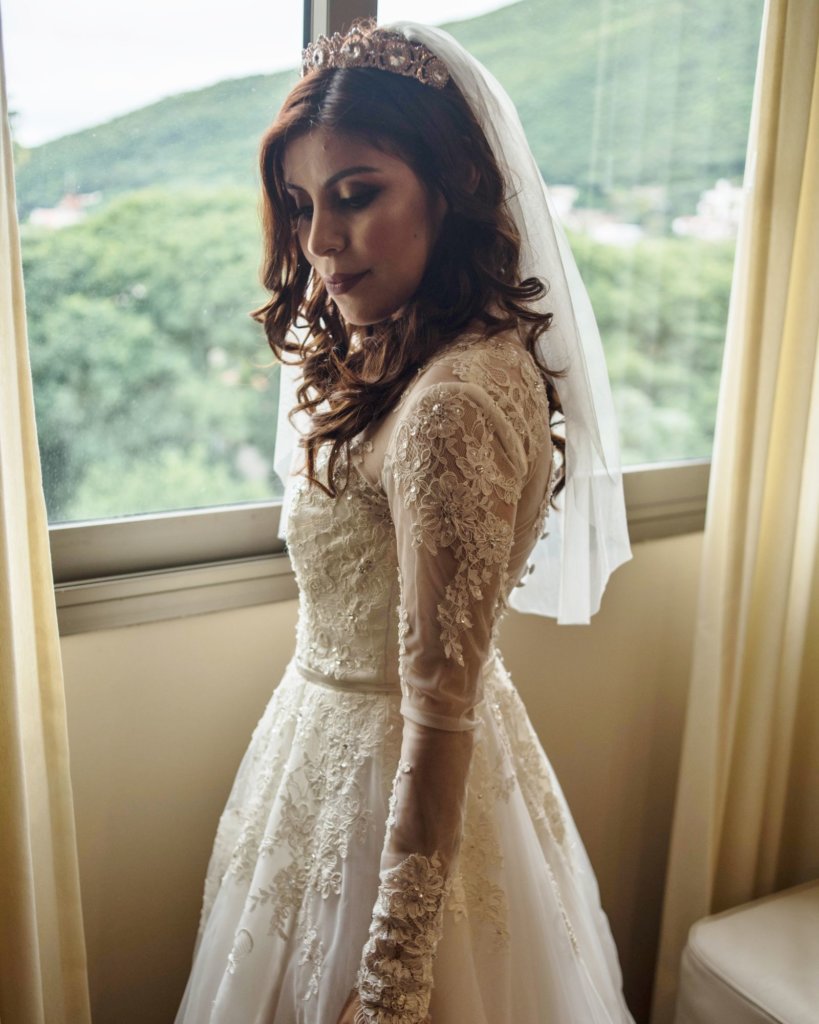 Style: #LD4567; Image Credit: Black Chic
Long sleeve wedding dresses might be modest (although we prefer the word 'ostentatious'), but they are not 'archaic' or boring. Case in point: these six dress styles that not only bring out the sense of elegant formality, but are also fun and daringly modern.
Need more inspiration for the long sleeve wedding dress of your dream? You can check out ten more amazing long sleeve wedding dresses perfect for a fall or winter big affair here.