Shopping for wedding dresses and bridesmaid dresses on the World Wide Web can be very tricky. For one, it is hard to see the detailing of a dress, no matter how much you magnify the picture; it will only turn out blurry. Second, colors vary from screen to screen, hues can make all the difference when you are trying to match or coordinate colors, dresses, fabrics and accessories.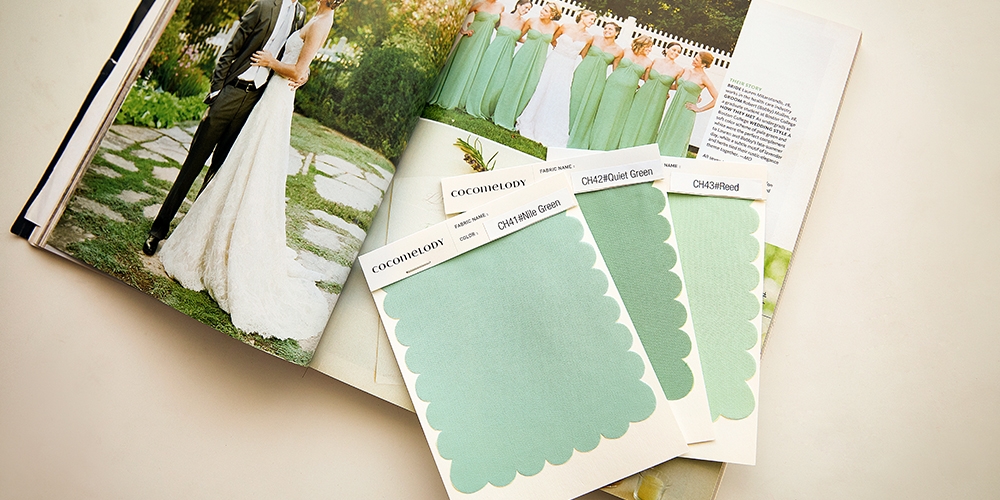 1. To Have or Not To Have
Although you might have your doubts at first, Cocomelody actually has physical boutiques around the world that you can visit, so you can see, feel and try on your wedding dress in person. If for whatever reason you cannot do this, let it be not having the time or not being close to any of the boutiques or just for the matter that you would rather do it from the comfort of your home, fabric swatches are available online for your reference.
2. Swatch and Swap
Fabric swatches are a great way to know exactly what color and fabric you will be receiving before putting in that big order for your special day. Many times you might have an idea in your head but once you see it in front of you, you might be a bit skeptical of how the colors and fabrics go with each other. Other times you might just want to venture around and see what other options there are and what you can play with. Another thing to keep in mind is to order color swatches in the correct fabric type, although they might have the same name, the color might be slightly different due to the fabric it is dyed on.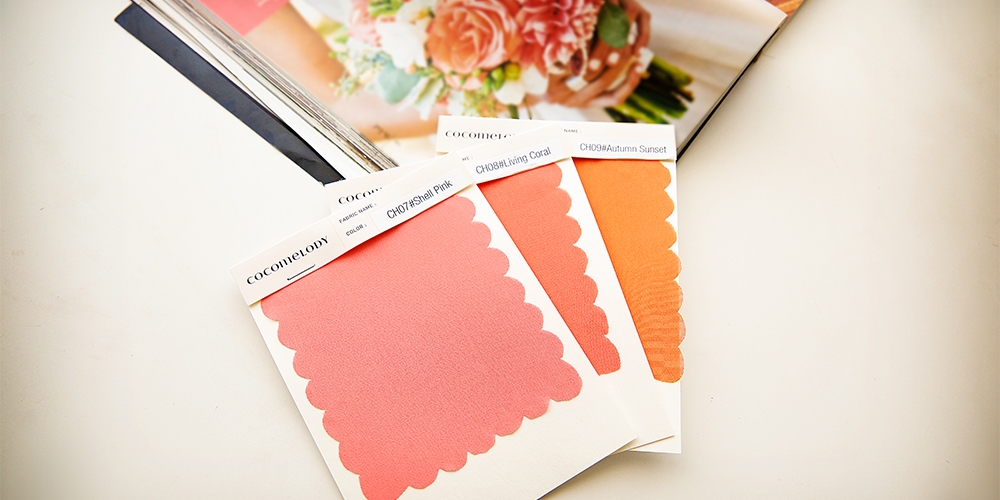 3. Wedding Dress Samples
Not only does Cocomelody offer color swatches at a great price but they also offer some dress samples as well! What is that you might ask? As mentioned before many wedding dresses come with very intricate and delicate designs that are hard to see on a computer screen or any other electronic device. Thanks to samples and swatches it is possible to feel the material of the dress, see the detailing of the lace and the quality of the fabric. By offering this service it will certainly help you make a decision if you had any uncertainties.
4. Save Money
In addition to feeling and seeing the product in your hands, samples and swatches can save you a lot of money and headaches. Instead of ordering a dress on a wing and a prayer and maybe noticing afterwards that it was not what you expected, you can now order various samples and swatches from different dresses and see what you like the best without having to hurt your budget.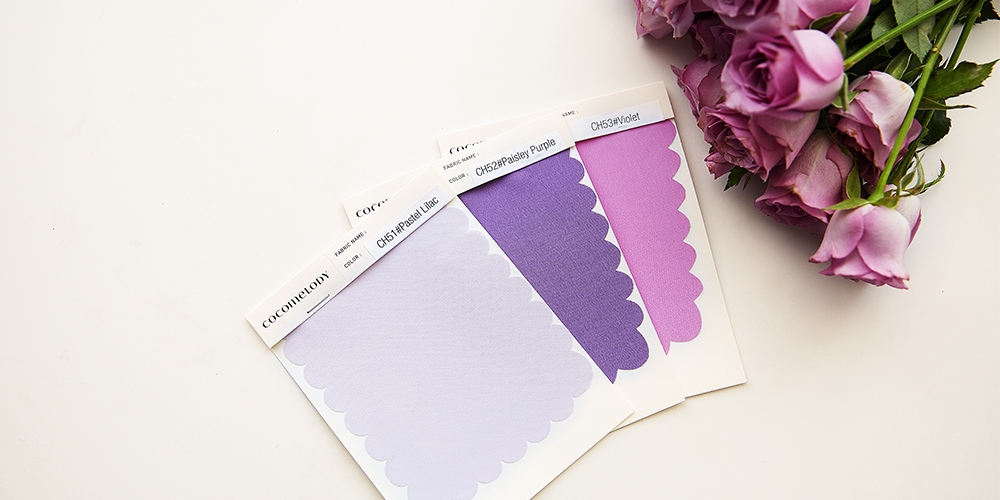 So as you can see, having fabric samples and swatches can only make your choice in buying the perfect wedding dress for your big day so much easier and lighter on your wallet as well. Currently Cocomelody is offering an extra 95% off on swatches and samples with code: MySwatch. Yes, you read correctly, an extra 95%! Now if that isn't a deal! Make sure to check out the swatches and samples today and save!