Jill & Wesley read their touching vows in Old Town Hill Baptist Church, Muncie Indiana. From Jill's gorgeous lace wedding dress, to the overflowing love and support from family and friends, this is a wedding that was unforgettable from start to finish! Take a peek at just a small collection of some our favorite photos from the beautiful wedding:
All photos were taken by Alexandra Burt Photography.
Wedding Dress Style: #LWXT16001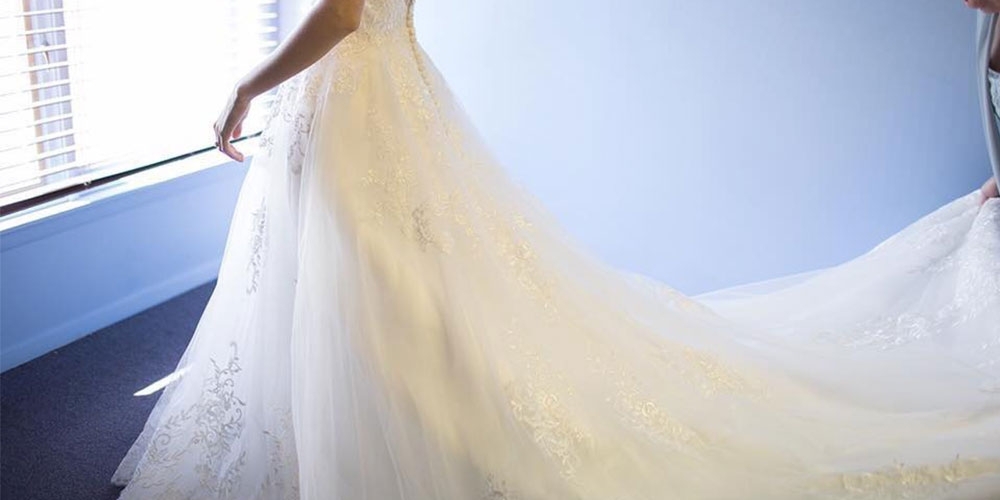 Q: Any advice or tips for future Mrs.?
Slow Down. Don't Stress. It may seem like it's all a mess and that it will never come together, but trust me; it will! Enjoy this time while you can because it's all gone in a blink of an eye. 
Q: What about your love story?
We've known about each other for a few years. He is my pastors son and I'm best friends with his sister. He walked into church one Sunday and from that day it was all kind of a whirlwind. I knew after our first date that he was the one.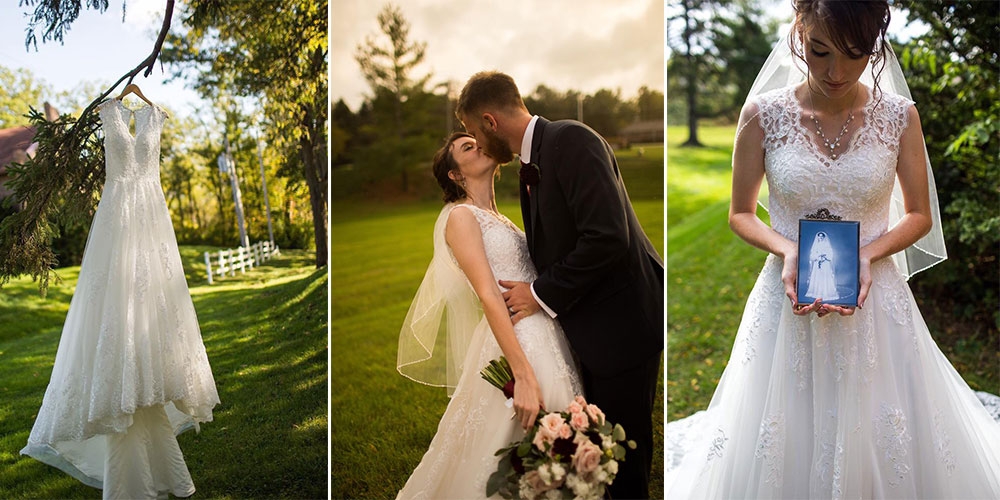 Q: What was the inspiration behind your wedding theme?
 I knew I wanted a fall wedding, but I wanted classy and romantic. So off to Pinterest I went… (Pinterest pretty much planned my wedding
Q: Did you enjoy the wedding planning process? Why or why not?
I loved planning my wedding! It was definitely stressful and I wanted to break down and cry, but it was a lot of fun and I would do it all over again.
Q: What was the best/most memorable part of the day? 
The whole day was amazing and very memorable, but my favorite moment was getting to see my Dad's reaction when he saw me for the first time in my dress. I've always been a Daddy's girl, so that moment was definitely a bitter-sweet memory.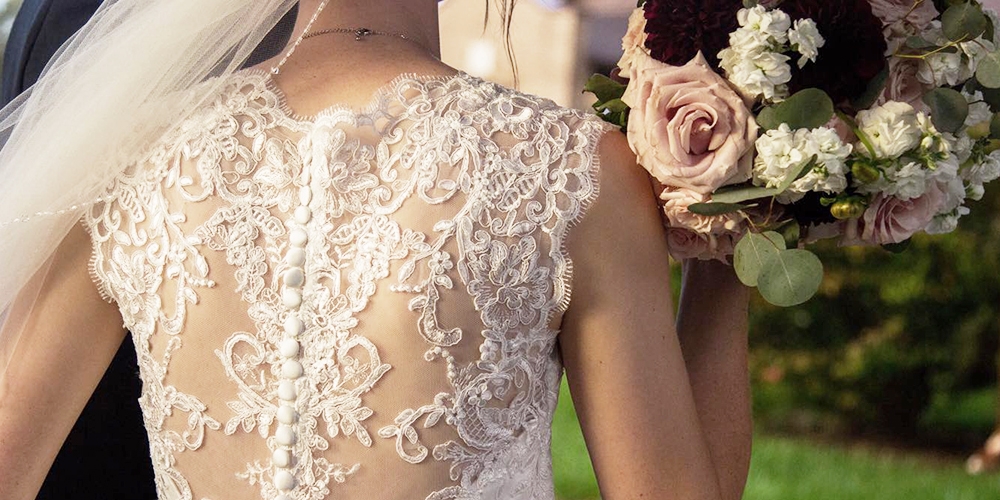 Q: What did you love most about your #Cocomelody dress? 
I loved my wedding dress from the first time I saw it online! The back it my favorite part, the lace and buttons were so romantic! 
Q: What do you think about Cocomelody and the customer service?
I love Cocomelody from the very beginning! The dress was absolutely gorgeous and the quality for such a low price was out of this world! I'm just so thankful for them and their business!