Wedding dress shopping is obviously very nerve-racking, but when you know what to really expect, the shopping experience becomes less emotionally exhausting and more fun. Here are ten tips that will prepare you for any surprise wedding dress shopping throws your way.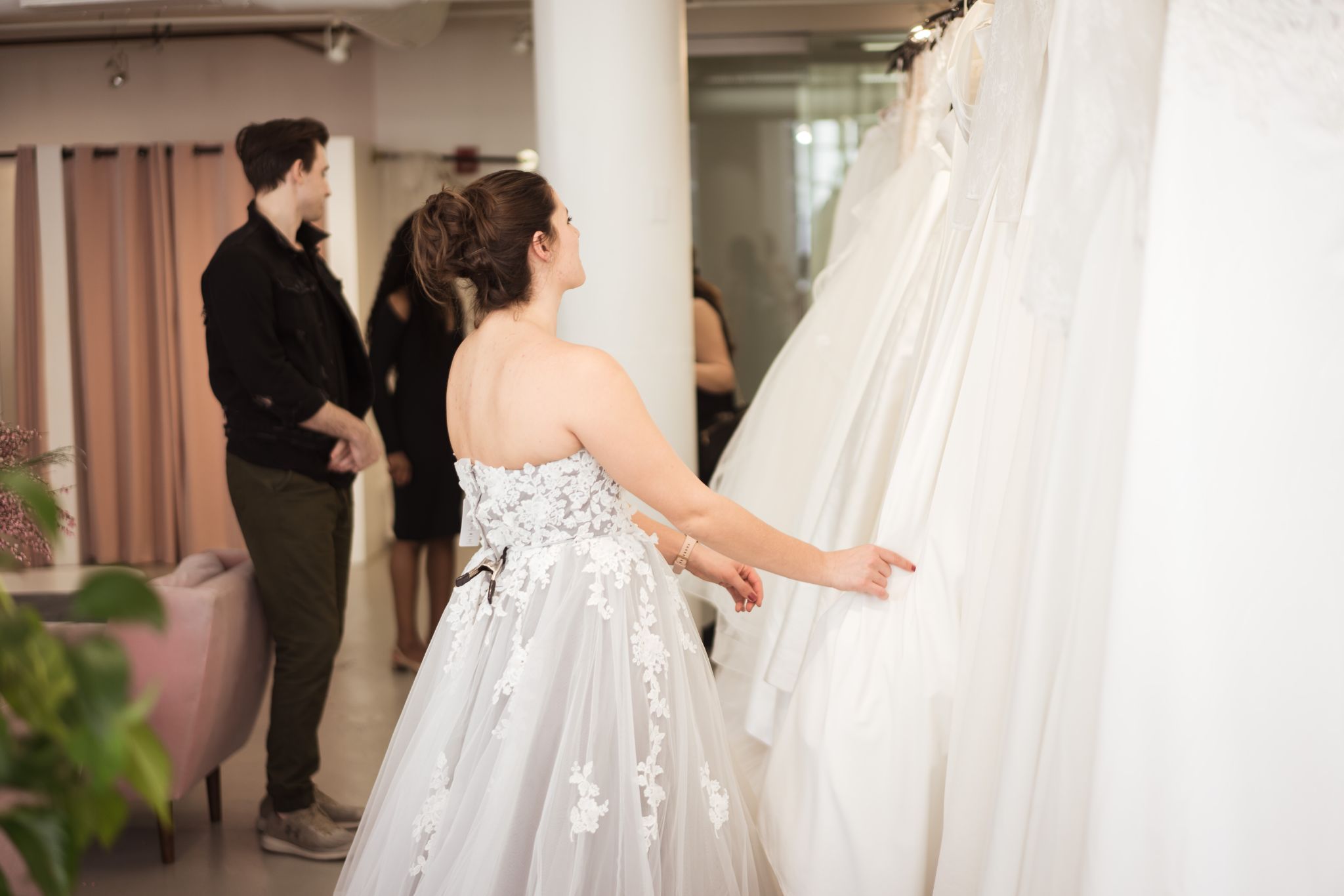 Style: #LD5830
1. Budget matters.
This one's obvious, but you wouldn't believe just how many brides overlook their budget when shopping for their wedding gown. We think that unless you have an unlimited amount of money to splurge on the dress, you should have an idea of what you can afford, even when you're considering wedding dress online shopping.
2. There are extra costs.
There's more to your wedding look than just your lace wedding dress. So, on top of the cost of the dress, other expenses such as the cost of shoes, lingerie, headpiece or any jewelry must be considered as well.
3. You don't have to bring an entourage with you.
When it's time to venture into a bridal salon, if you bring any more than two people, you're most likely going to end up with too many different viewpoints, which can get confusing for you. You can certainly shop for your wedding dress alone, provided you know what to do and what to not. If you're shopping alone, here's a quick guide that might come in handy – The Ultimate Guide to Shopping for a Wedding Dress Alone.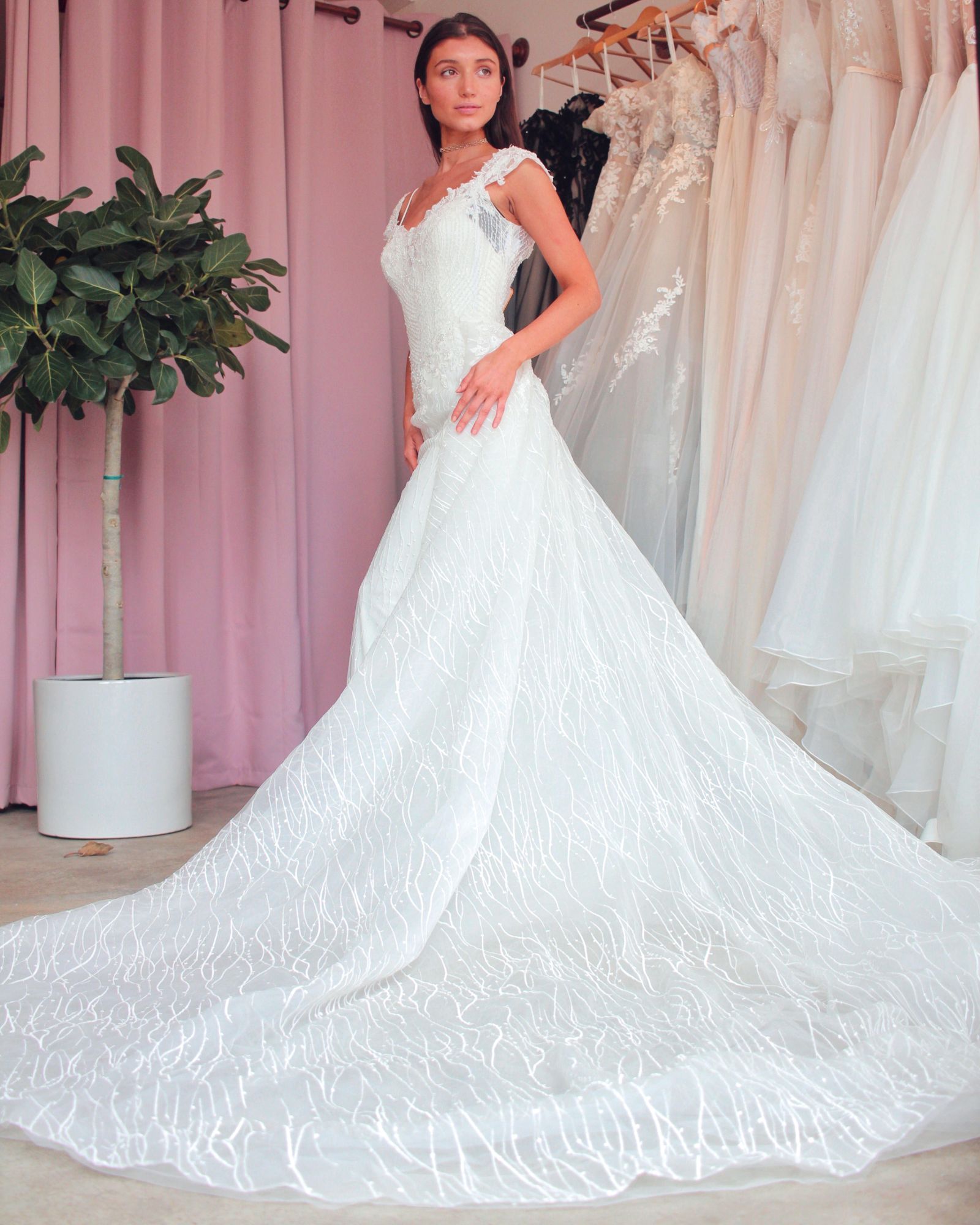 Style: #LD5837
4. Shopping early makes sense.
Remember that once your wedding dress arrives, it can take weeks for the seamstress to make the alterations. So, early shopping is always ideal. By starting early, you may even be able to tap into seasonal sales.
5. A bit of research is a must.
What kind of dresses do you prefer – contemporary A-line dresses or traditional ball gowns? Would you rather wear a sleeveless dress or a gown with full sleeves? What kind of dress would complement your wedding theme and décor? You should have the answer to these questions – you should know what you really want! Otherwise, it's only going to bewilder you to look at all the different bridal gowns on the rails.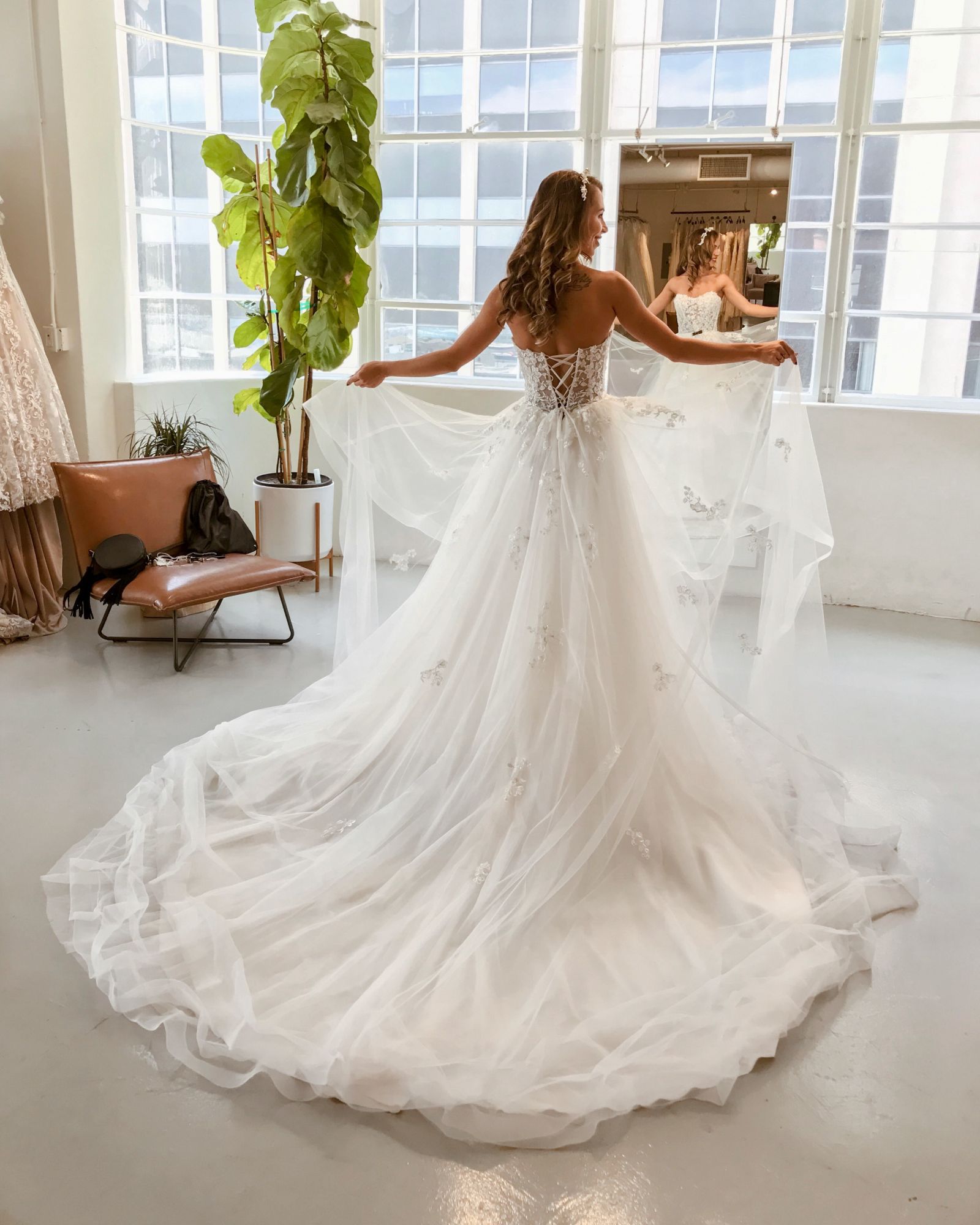 Style: #LD5814
6. There's no limit on the number of dresses you try.
If you're only going to try on a particular dress, you'll most likely miss out on other dresses that would have looked more beautiful on you. Remember that you can (and you should) try as many dresses as you'd like before settling on the 'one'. And, relax, nobody's going to strong-arm you to leave the outlet without purchasing a dress.
7. You must always buy a dress that fits NOW.
In general, you can have your dress taken in by up to four sizes and taken out by one size. So, if you're thinking of buying a smaller size because 'you'll lose weight before the wedding', don't do it! Get yourself a dress that fits you like a glove when you try it on for the first time.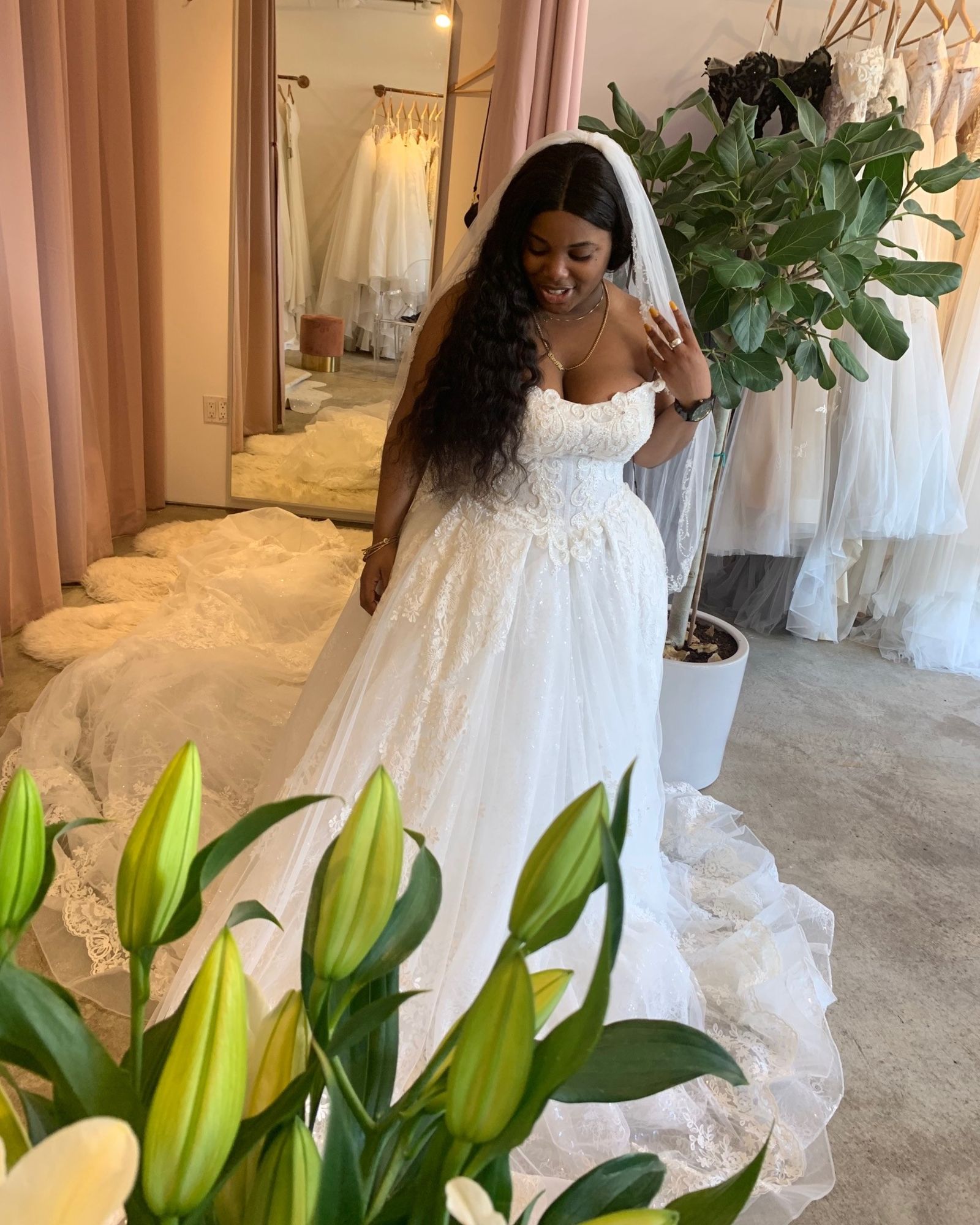 Style: #LD5787
8. Remember, you have to spend a whole day in the dress.
Your dress needs to look stunning, but more importantly, it needs to be comfortable to be in. You'll be in your dress for hours, so make sure your dress doesn't restrict your movement and lets you breathe effortlessly.
9. You don't need to be a trendsetter.
Your wedding isn't the place to break out of your shell and show the world your true sense of fashion. If your style is normally conservative, stick with it because you'll be more comfortable over the long day. If you're itching to go a little wild, consider a pair of wilder, lace-up sandals to wear during the reception. On the other hand, if you're usually the wild girl in the pack, wearing the Madonna veil and a modest dress will create the wrong kind of buzz. The best solution is to be true to yourself, as well as your groom and friends. Let them enjoy you as the bride they've come to know and love.
10. There's no need for compromises.
You're probably not going to experience the magical moment of walking down the aisle, dressed in your dream wedding dress more than once. So, make sure it's really the dress of YOUR dreams. Choosing a dress because it made your grandma well up or because your best friends think it would look excellent on you is a compromise in our books.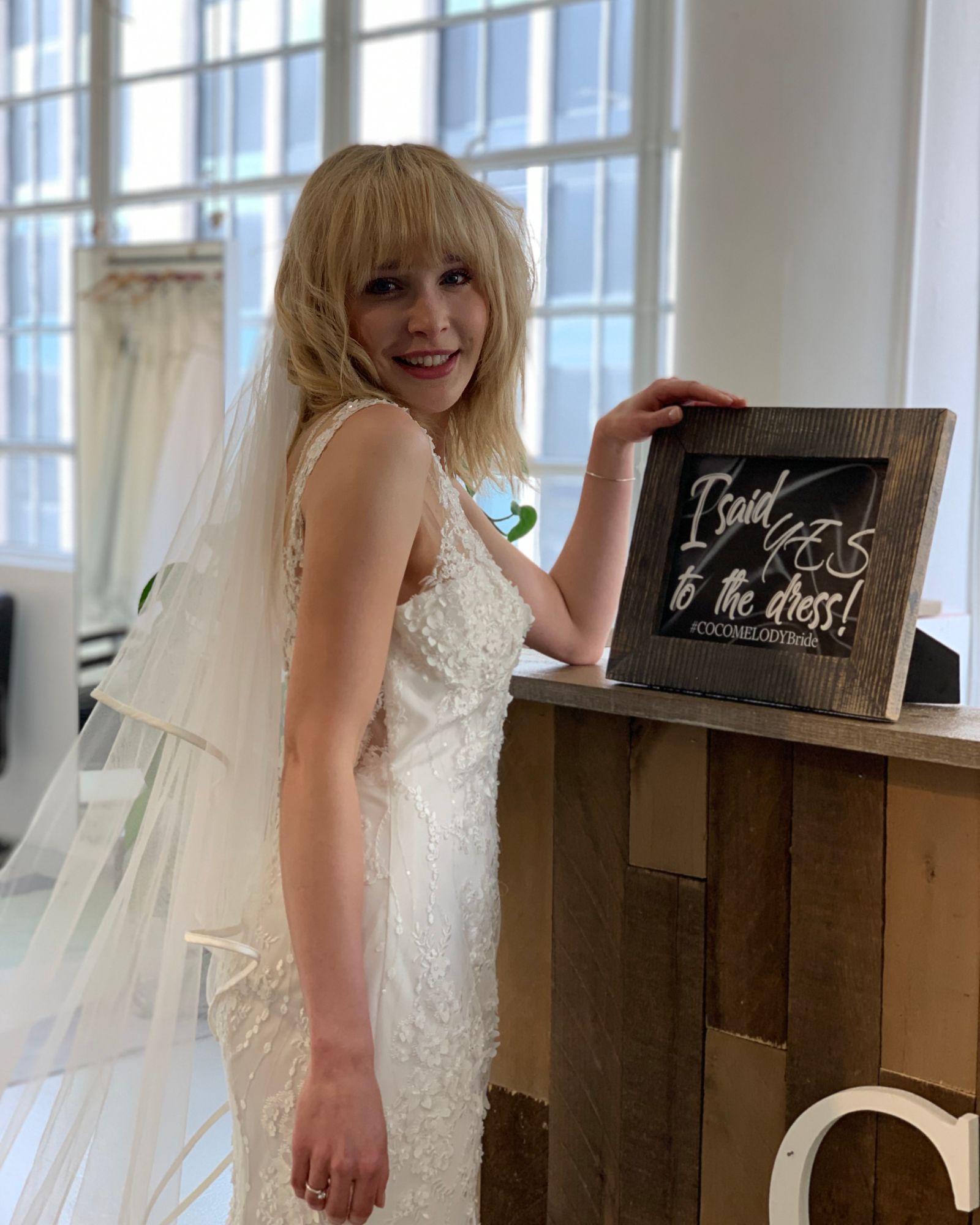 Style: #LD5058
On every other day of the week, you may work in scrubs, a uniform or comfortable shoes, but on your wedding day, you should dress like a princess, a sophisticated lady, or whatever fantasy look comes to mind. So, when it comes to shopping for your wedding dress, you can't afford to be under-prepared. Keep the points listed above in mind, and we assure you, you'll ultimately find the dress that you look and feel fantastic in.