Maja & Semir tied the knot in a small Restaurant "Royal", in Tuzla. They had a small private wedding just with their family. Since Maja loves the fall colors and to feel free in nature, she chose a 'vintage fall' wedding theme and her dream lace gown was a great fit! We love everything about Maja & Semir's wedding, especially their couple portraits in a wood near Zlaca in Bosnia. (That place was where Maja's parents got married, so the photos have en emotional value for her.) Read more about their adorable love story, and check out some of our favorite pics from this amazing wedding below!
All photos were taken by Ema & Sasa Weddings.
Wedding Dress Style: #CWXT14061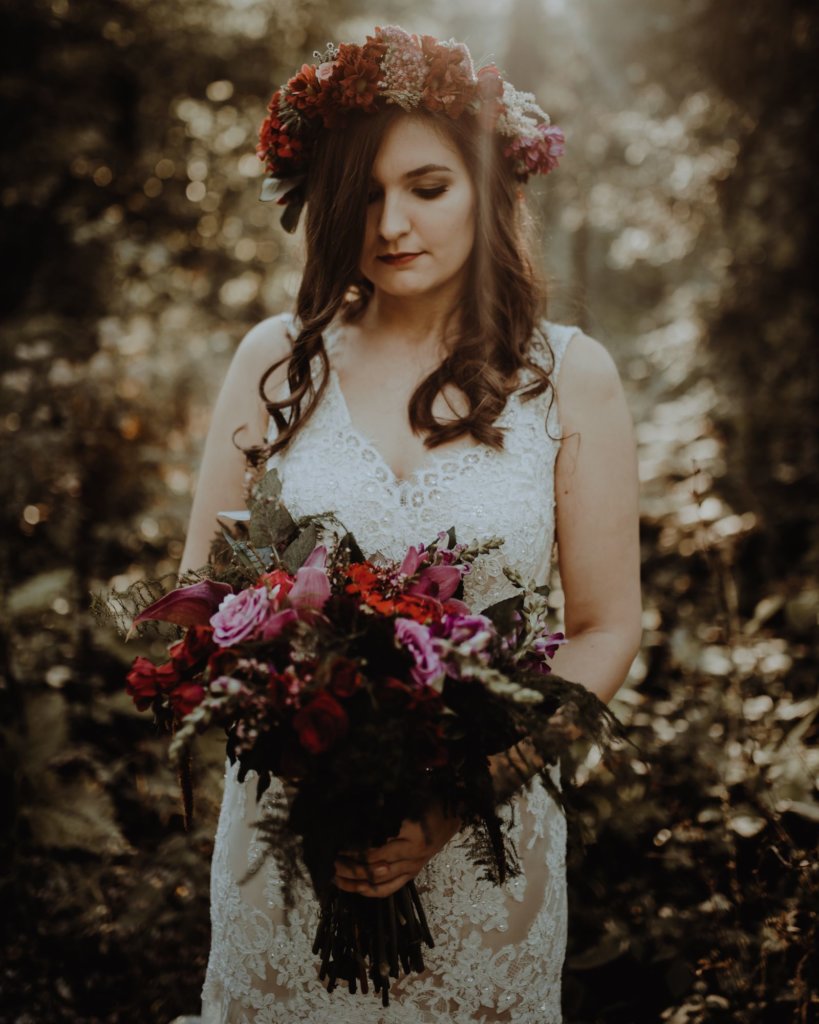 Q: Any advice or tips for future Mrs.?
Make everything just how you want it because it is your day. Enjoy and don't worry too much, in the end, everything will be perfect anyway.
Q: What was the inspiration behind your wedding theme?
As I said before, the inspiration was fall, all the fall colors, and the vintage style. I really like my dress, because it is a mix of these things.
Q: Tell us your love story! Where & How did he propose?
From the beginning of our relationship, he gave me a Kinder surprise egg every month. For me, it was a cute tradition and I didn't think that he had a plan with that. After 4 years when we already moved to Vienna and started to live together, he proposed. We were on vacation in Greece, Paralia. The second night we played cards and drank wine on the balcony in our room. Then he gave me another Kinder surprise egg. I opened it and there was a ring on it.
Q: How would you define the message "Dare to Love"?
For me the message is easy. You should love someone and show it, no matter what. Of course you are more vulnerable and can get hurt, but in the end, it is worth it. From every relationship, you can learn something, and sometimes you get hurt but if the right one comes, your heart will heal really fast.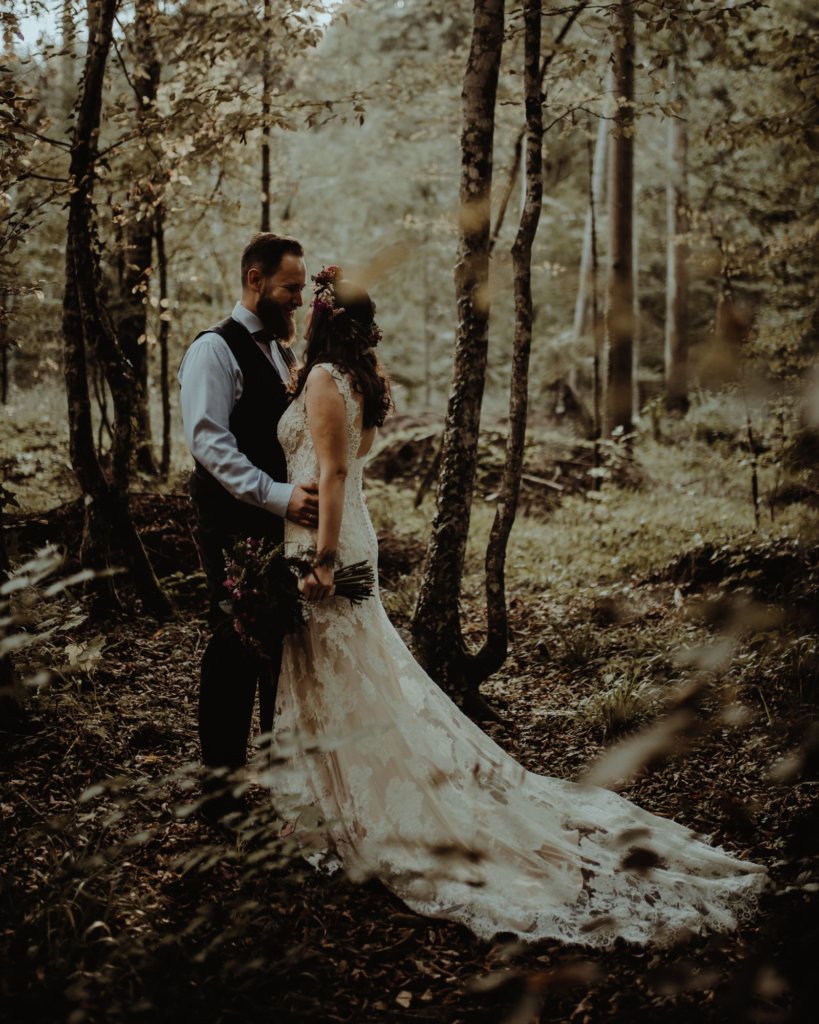 Q: Did you enjoy the wedding planning process? Why or why not?
It was not easy to plan the wedding because we live in Vienna and the wedding is in Bosnia. There are a lot of small things you have to think of, like the wedding cake, the food, drinks, decorations. Also, we will have two parties, one for the family and one for our friends. It was challenging to plan both parties. However, I enjoyed the whole thing. I was able to make it how I want it to be. The decorations are handmade by me, just like I always wanted it. It is stressful, but in the end it was worth it.
Q: What was your hubby's reaction when he first saw you on your big day?
That I can tell you after our wedding J, but he already saw me in the dress on the shooting and was overwhelmed. He is not used to see me all dressed up and with make up, so it was a surprise for him.
Q: What did you love most about your #CocoMelody dress (es)?
Uh, I love everything on my wedding dress. It has the perfect color and shape and I feel like an elven princess in it! I could not imagine a dress that is more perfect for me.
Q: What do you think about CocoMelody and the customer service?
I am really satisfied by CocoMelody. I found you before I was engaged and I knew that I will buy my dress there. I was happy that I can drive to Villach and try all the dresses and to finally find the perfect one. The quality is great and the prices are fine too. The dress came after about two months and it fits perfect.