Yvonne & Martin celebrated their rustic country ceremony in a vintage greenhouse on a rose plantation in Germany. Their big day had just the right amount of rustic charm without being over the top trendy! Yvonne wore a backless lace gown & was so glowing on her special day. We are so honored to be a part of her big day by making her dream come true! Check out some breathtaking pics here:
All photos were taken by Miriam Peuser Photography.
Wedding Dress Style: #CWVT15002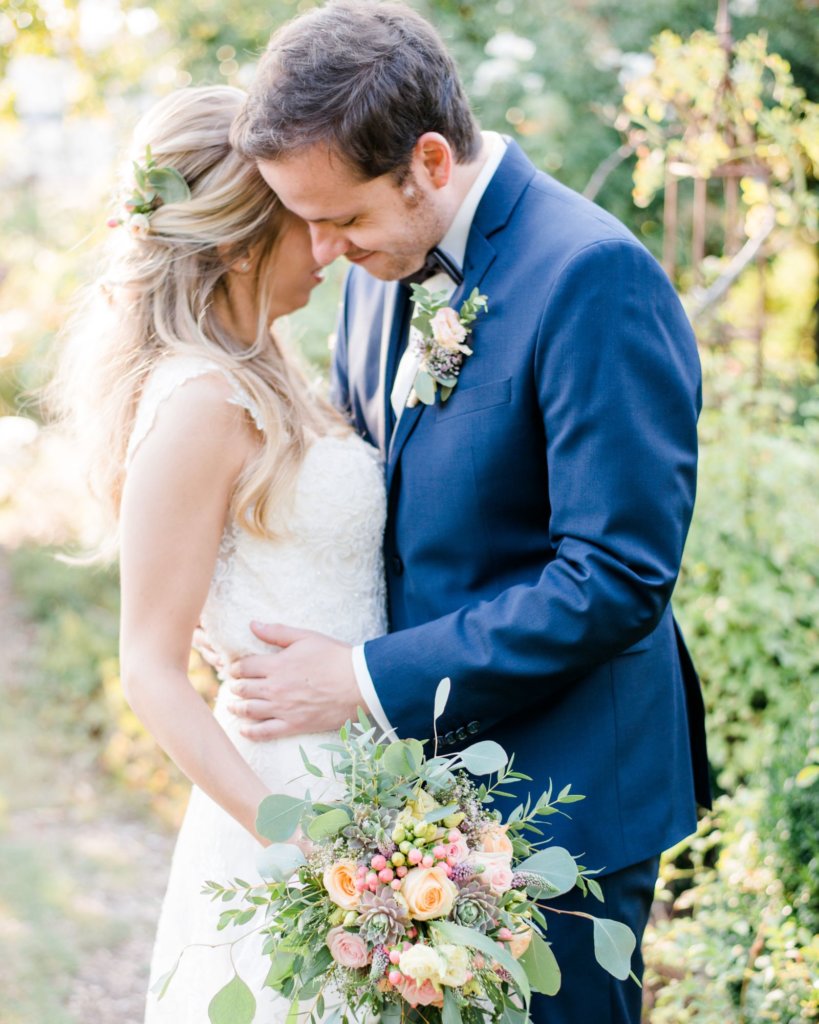 Q: Any advice or tips for future Mrs.?
Concerning the wedding planning process, I would give the advice to do your thing. A lot of people will criticize your ideas and plans. However, at my wedding these ideas turned out to be extremely well received by the guests. Oh, and don't walk down the aisle to fast, enjoy the moment.
Q: What was the inspiration behind your wedding theme?
I've been watching these romantic wedding videos on Youtube for many years and immediately fell in love with barn weddings and the whole rustic theme.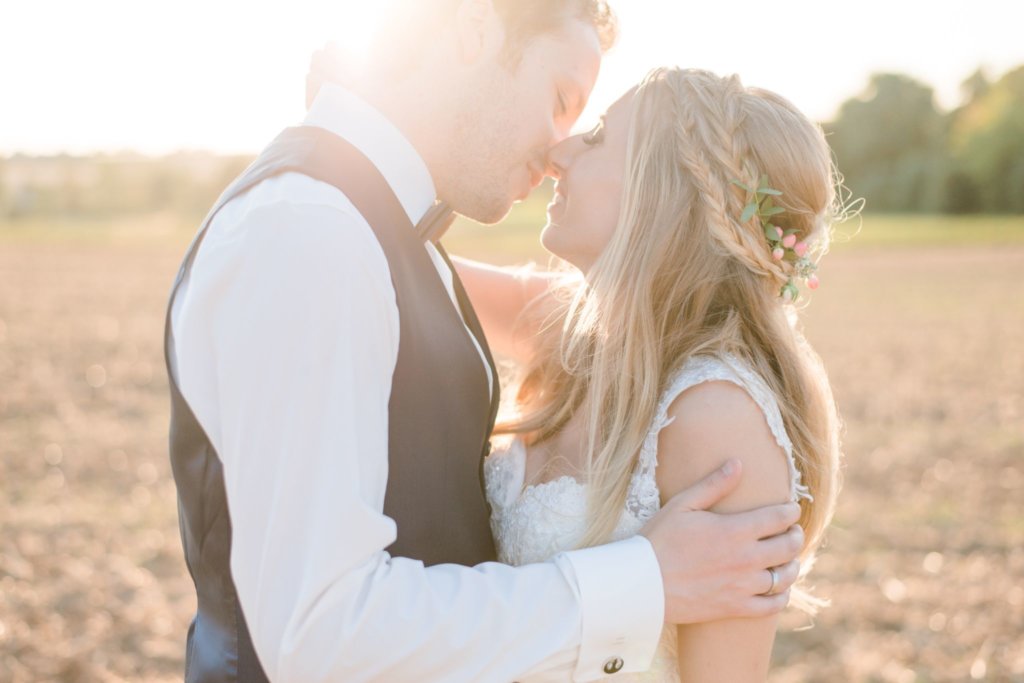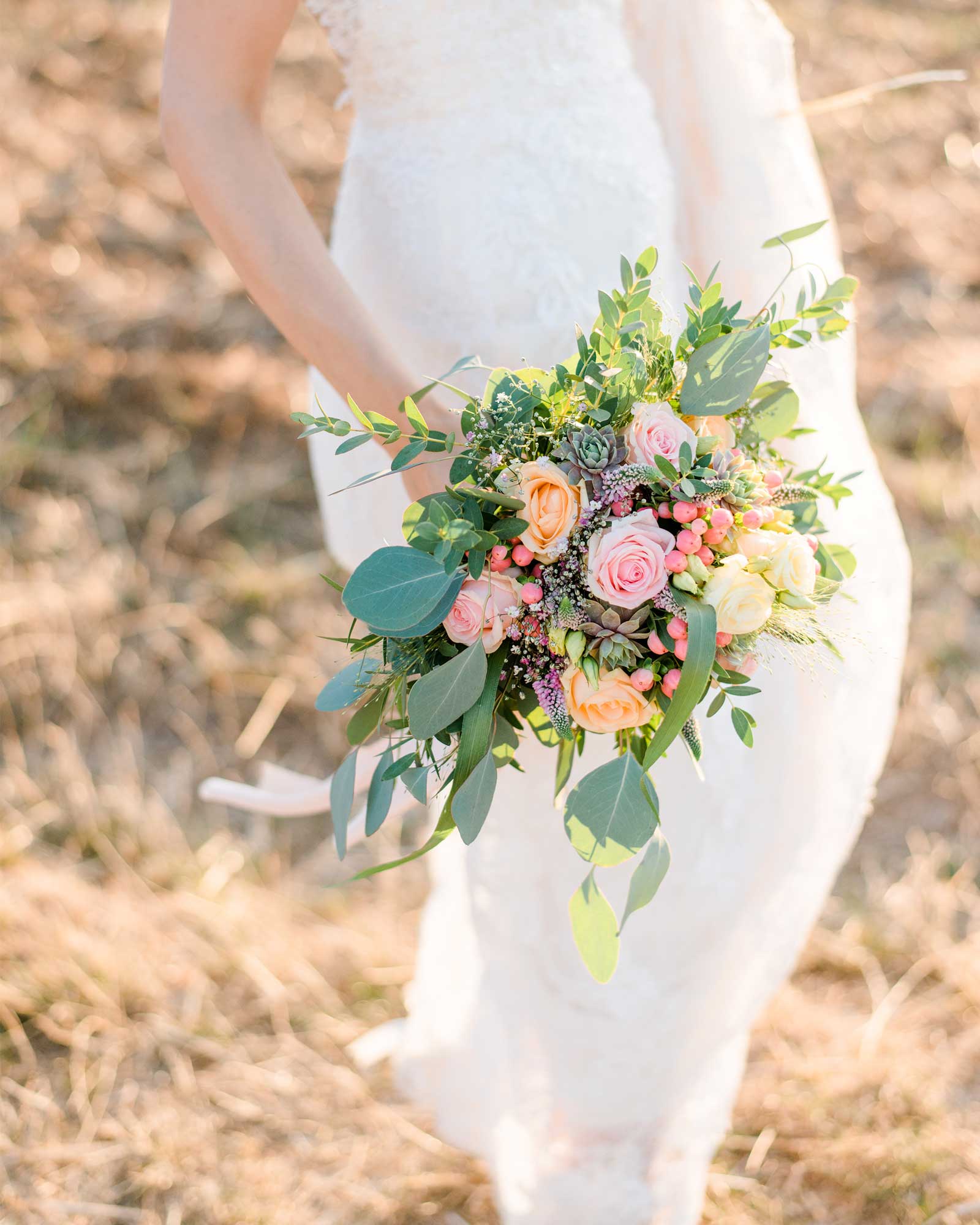 Q: Tell us your love story! Where & How did he propose?
We were on our first cruise in Norway. On the last evening we were having cocktails in our favorite bar, enjoying the sunset. Suddenly he said he forgot something in our cabin. When he came back he kneeled down…
Q: How would you define the message "Dare to Love"?
Have the courage to give love a chance for it might change your whole life.
Q: Did you enjoy the wedding planning process? Why or why not?
I loved the planning process and made almost everything from invitations to the decoration myself. The day before the wedding, when we had to set it all up it got a little bit stressful but I think it really paid off and the guests appreciated all the details.
Q: What was your hubby's reaction when he first saw you on your big day?
He could not stop smiling. He even told me after the ceremony that his cheeks were hurting from all the smiling.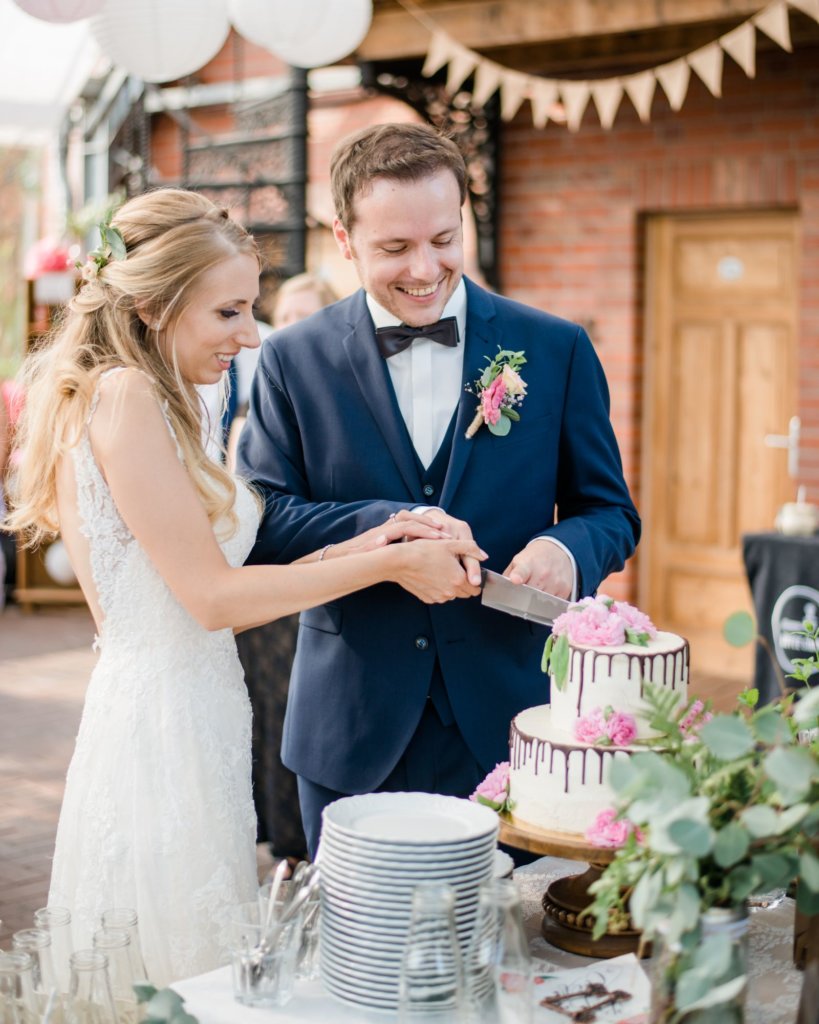 Q: What did you love most about your #CocoMelody dress (es)?
I really liked that it was a very "uncomplicated" wedding dress. I could easily put it on with no help and walk around in it without being afraid to trip over it. The shape and especially the color combination of the champagne shining through the ivory lace felt modern and fresh.
Q: What do you think about CocoMelody and the customer service?
CocoMelody was very professional. I ordered the dress online with my exact measurements and when it came it really fitted perfectly!