The day you have been thinking about your entire life and planning for more than a year has at last arrived and you are a mess. You think you will be okay when unexpectedly things start to go awry. Does this sound like a potential situation that you would like to avoid? If you said yes, and you would be crazy if you did not, then read on! Here are ten wedding day details that you may not think about (but you definitely should!)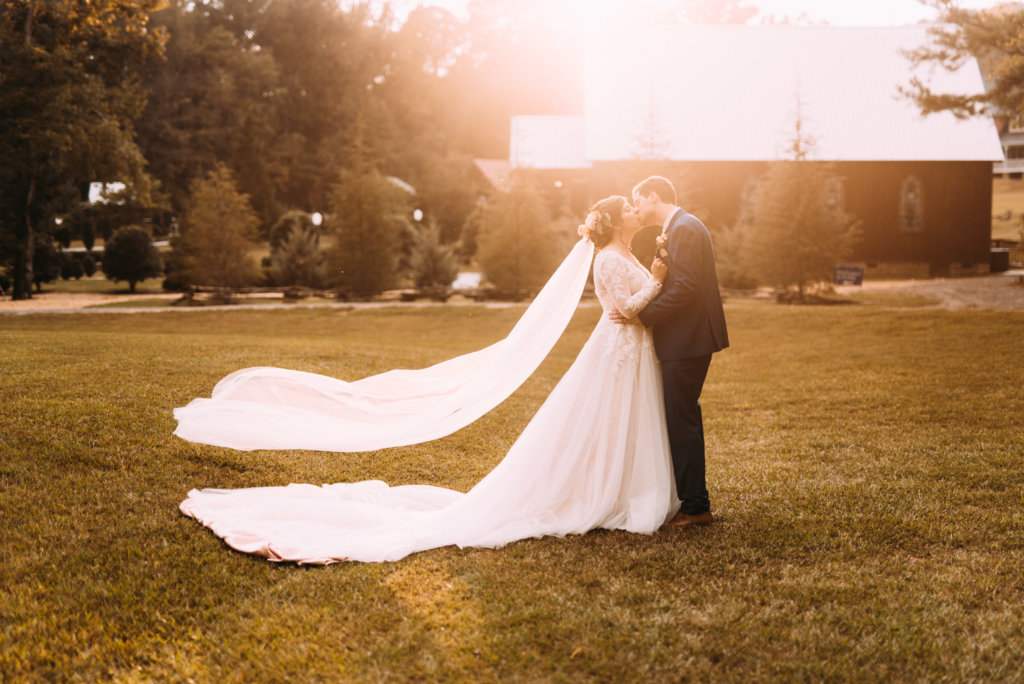 Style: #LD4432, Image Credit: Mary Claire Photo
1. Eating
Almost every bride is guilty of not having enough to eat on their wedding day. Nerves, exhilaration and eventually, sheer exhaustion means it is often the furthermost thing on her mind. Weddings are hectic, and you do not know when you will get another chance to eat a meal before dinner. An easy way to deal with this is to have one of your bridesmaids bring you some snacks so you can grab a quick bite.
2. Emergencies
While it is not in your best interest to agonize over what could potentially go wrong on your big day, it does not hurt to be prepared for the what-ifs. Give yourself the peace of mind knowing that you have all the things you never knew you could possibly need packaged together in a tote; things like band-aids, a sewing kit, scissors, sanitizing wipes, makeup remover, aspirin, mints, lotion, tissues, antacid, nail files, bobby pins, and safety pins. These supplies will help you to make it through your day flawlessly. If your bridal veil gets torn, your maid of honor can easily fix it with a spare piece of tulle, a paper clip, a flat piece of cardboard and some adhesive. If in all your hugging, you get some lipstick on your beautiful lace mermaid wedding dress, you have makeup remover at your fingertips to help you remove the stain… you get the idea!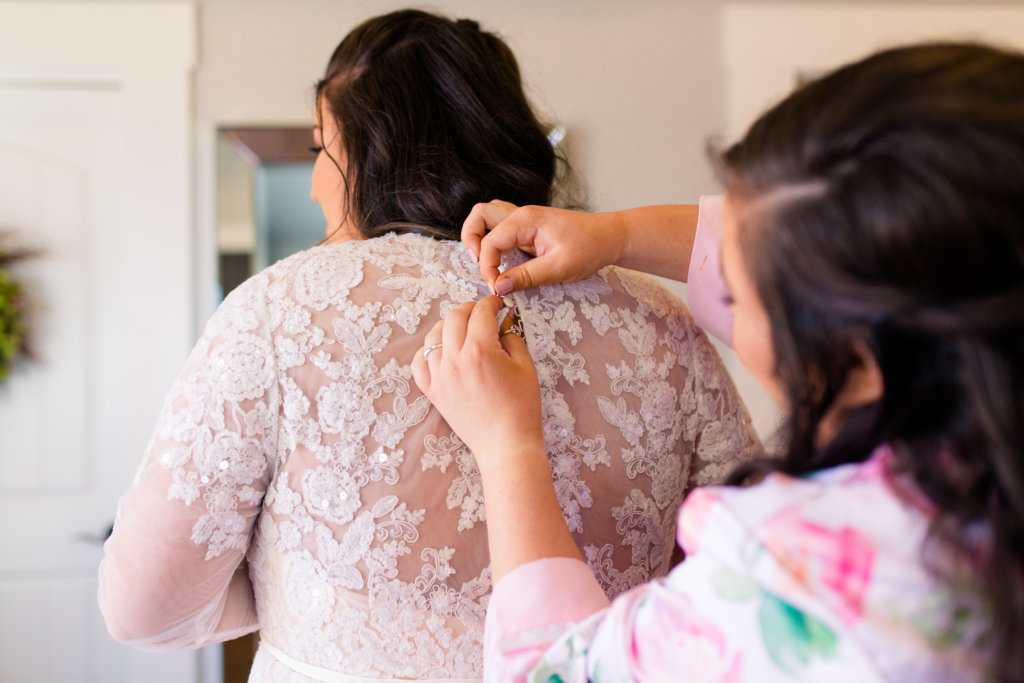 Style: #LD4493, Image Credit: Michelle Valentine Photography 
3. Hair and makeup touch-up
You look gorgeous once the hair and makeup team have worked their spells on you, but you have a full day in front of you. There could be tears, sweat and other forces of nature like the rain and wind working against you. So, even if you are wearing the most beautiful a-line wedding dress ever, you still have to be prepared with a touch-up kit that has all the essentials like a lip gloss, lipstick, hairspray, setting powder, eyeliner, etc.
4. Gifts for the bridal party
When you are on the receiving end of so much attention, and gifts, it is easy to forget that giving some gifts is also a nice thing to do at this time. It is, in fact, a part of your responsibility to buy special gifts for your attendants to express your gratitude to them.
5. Payments
Most wedding vendors (florists, caterers, coordinators) ask for the payment in advance, while others may ask for it after your wedding. It is ideal if you work out how your final payments are going to be made and by whom.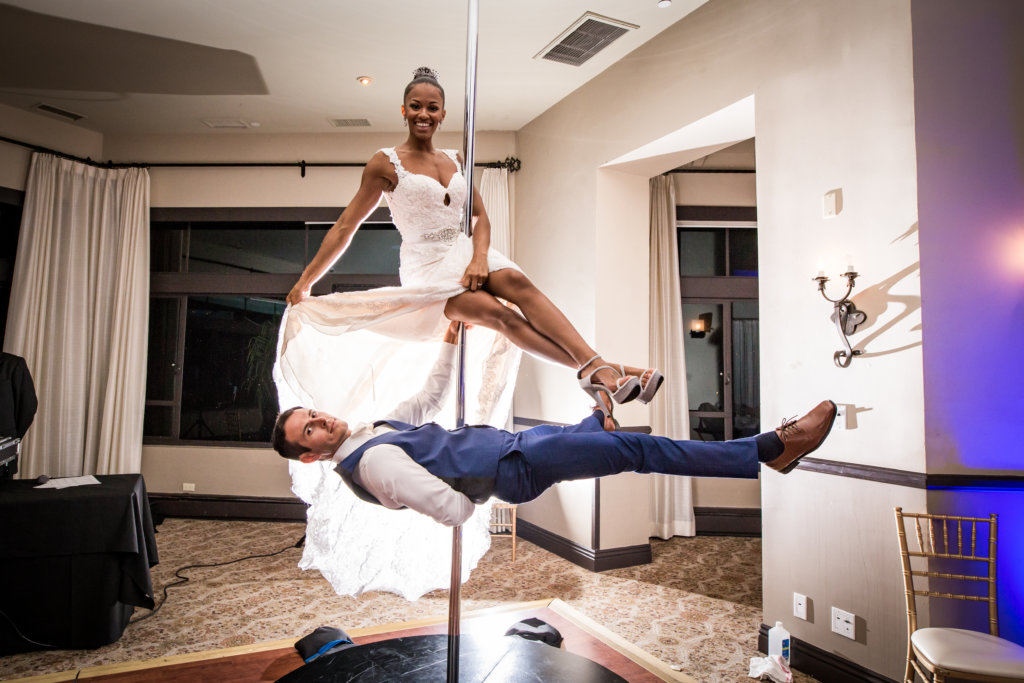 Style: #CWVT15002
6. Must-have photographs
Of course, you will want your wedding photo album to be unique and for that, you may have a different idea of what photographs you want to be taken. In this case, you have to be certain that you talk to your photographer and make sure that he/she understands just what you want.
7. Cake knife
Like most brides, you may not think about the cake knife until the time to cut the cake comes and you start to look around for one. Save yourself the embarrassment and arrange for the knife to be readily available when the time comes.
8. Wedding signage
One of the million small wedding day details that can be easily overlooked is the signage. Signs are not only used to guide your guests but can be made to complement your wedding theme and act as beautiful décor. So, have them custom-made well ahead of your wedding day.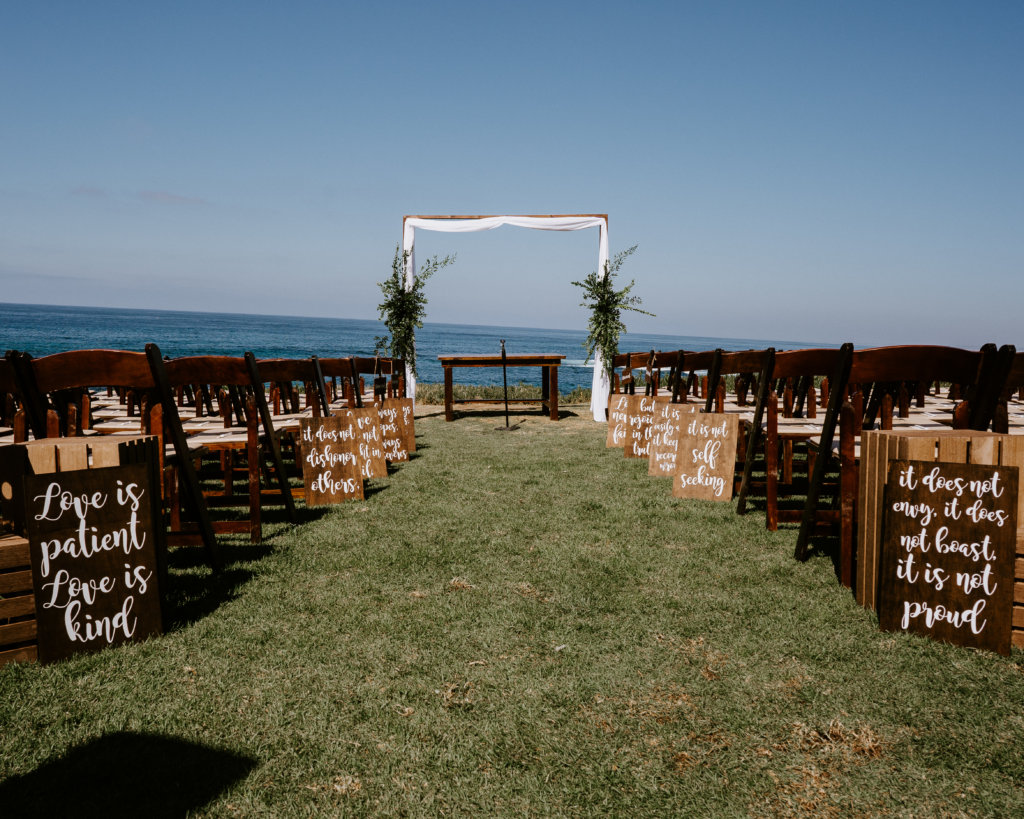 Image Credit: Pretty Branch Photo 
9. Post-wedding plans
We know you have the honeymoon all lined up, but what about directly after the wedding? If you want to continue the party beyond the limits of what your venue allows, you can plan ahead by booking a late-night spot nearby that guests who wish to party on can easily get to.
10. Legal documents
Before you run out of the venue to your wedding party, have all of your legal documents signed and put them in order, because that is the only way your marriage will get registered.
The fact is that no matter how much you stress over the details, there will still be something missed and that is okay! Even if one or two things do not pan out exactly as you had planned, do not freak out – at least you have the most important component of your wedding – your wedding gown sorted out. You are getting married today and this day should be filled with joy.