Bohemian themed weddings are for the laidback, chic and free-spirited brides. A bohemian wedding dress is a gorgeous option for a range of weddings, especially during the warmer weather. They usually have graceful lines and ultra-romantic details and may across as casual and relaxed.
Whether you're planning to say "I Do" by the ocean or in the woods, check out some of the hottest boho trends for 2019 that you must incorporate in your wedding dress!

1. Floral Lace
Floral lace is a gorgeous way to add some volume and make your gown pop. Delicate floral lace can be layered to form a 3D pattern for a romantic, ethereal vibe. Fanciful and unique, these wedding dresses can also feature extraordinary floral beading, handstitched floral appliques or silky dimensional flowers for a dreamy yet conventional feel.  A moody bouquet and some soft flowers in your hair can bring in a boho feel that is graceful and feminine.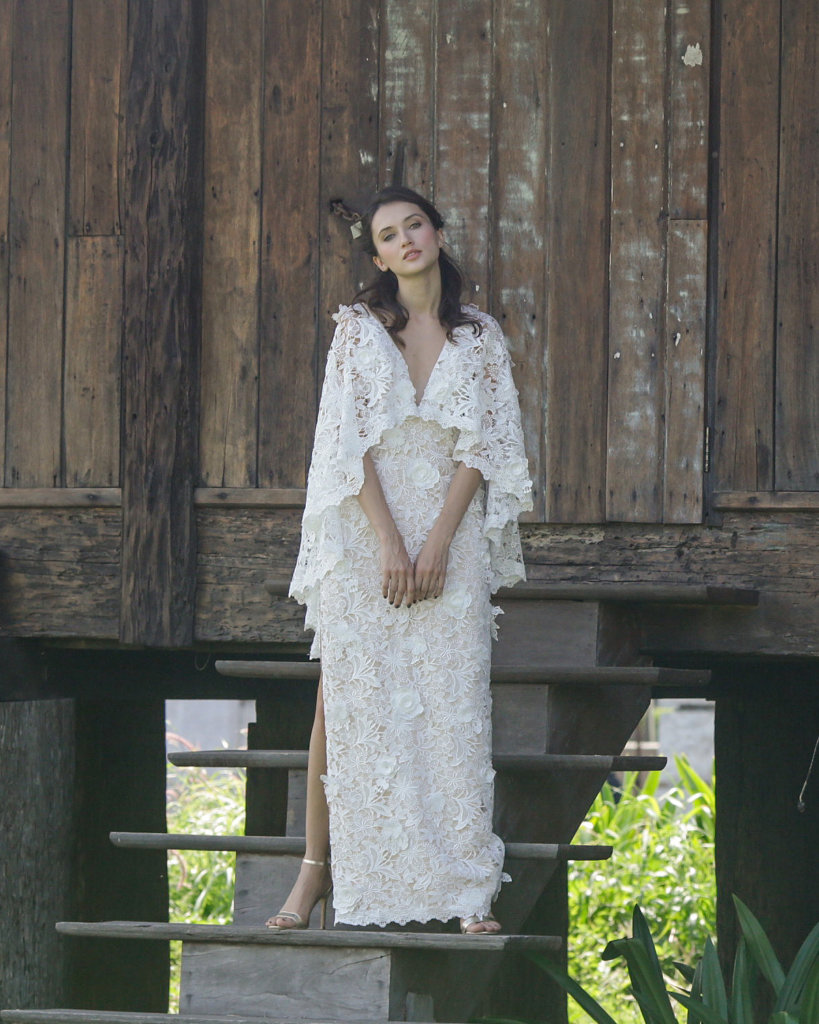 Style: #LD5371
2. Fringed
Tiers of fringe can create an edgy, flirty look that will seriously make you stand out from the crowd. This detail can be adorned in sleeves, hemlines or trains giving the dress movement and life which makes it perfect for a boho-inspired celebration. It's a fun and refreshing new feature and a great way to create visual interest for an eye-catching dress. Try a low, messy bun and a jeweled hairpiece to polish the look.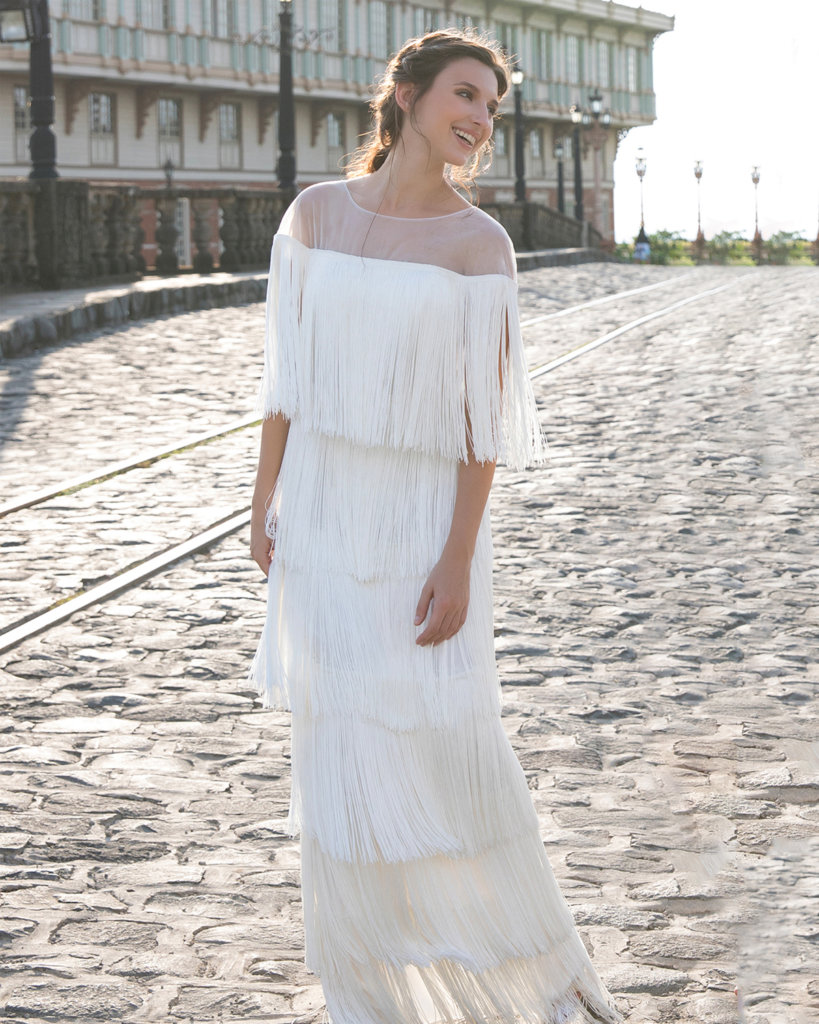 Style: #LD5358
3. Sheer
A lovely off-the-shoulder made of organza can give the appearance of sheerness. You can also opt for a dress with sheer paneled sleeves or a netting effect on the front for a touch of modern elegance. Having lace detail layered throughout will have you feeling like a modern day bride especially with a chic boho detail like statement sleeves or a plunging back to give a modest and elegant boho look. Complete the look with a pastel bouquet and natural makeup.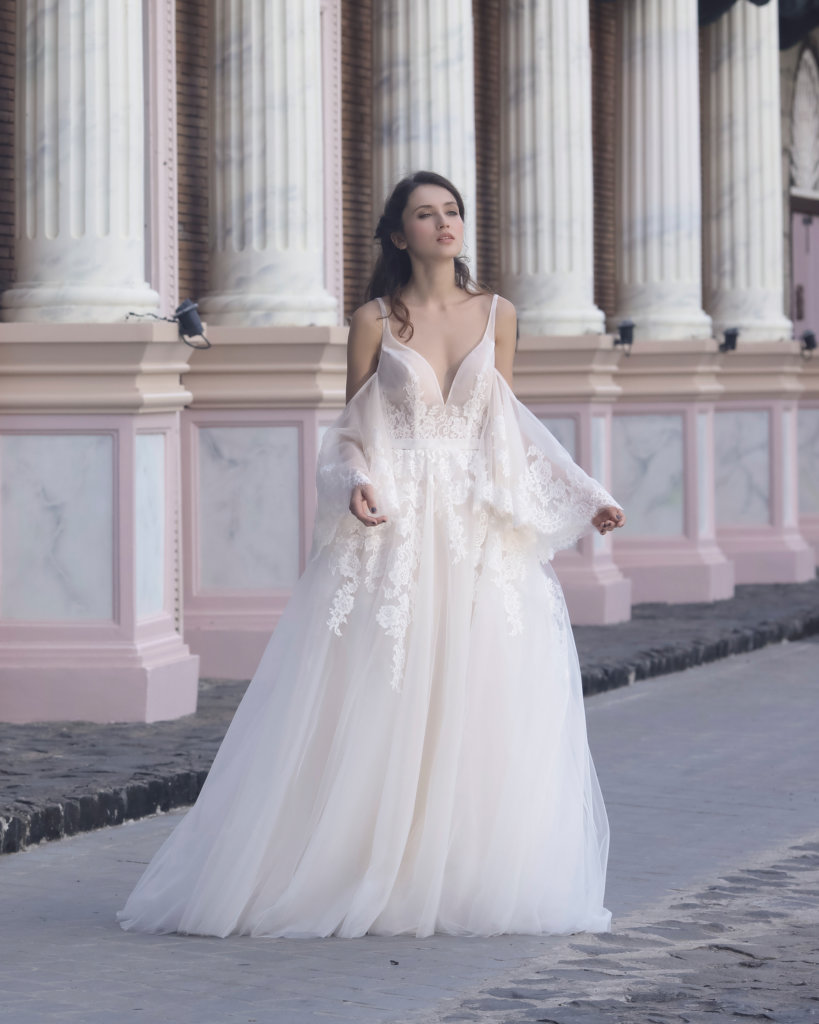 Style:#LD5365
4. Full Lace
A silk dress decorated with lace from top to bottom can give your dress a whimsical, delicate look that is perfect for a sunset ceremony. Detachable sleeves that range from light, billowy fabrics to full bouffant and exaggerated trims can help amp up the otherwise traditional gown. You can skip the veil for a cape to make a similar statement with a little extra drama. Wear your hair in a fishtail crown braid and have a hand-tied bouquet to complete the look.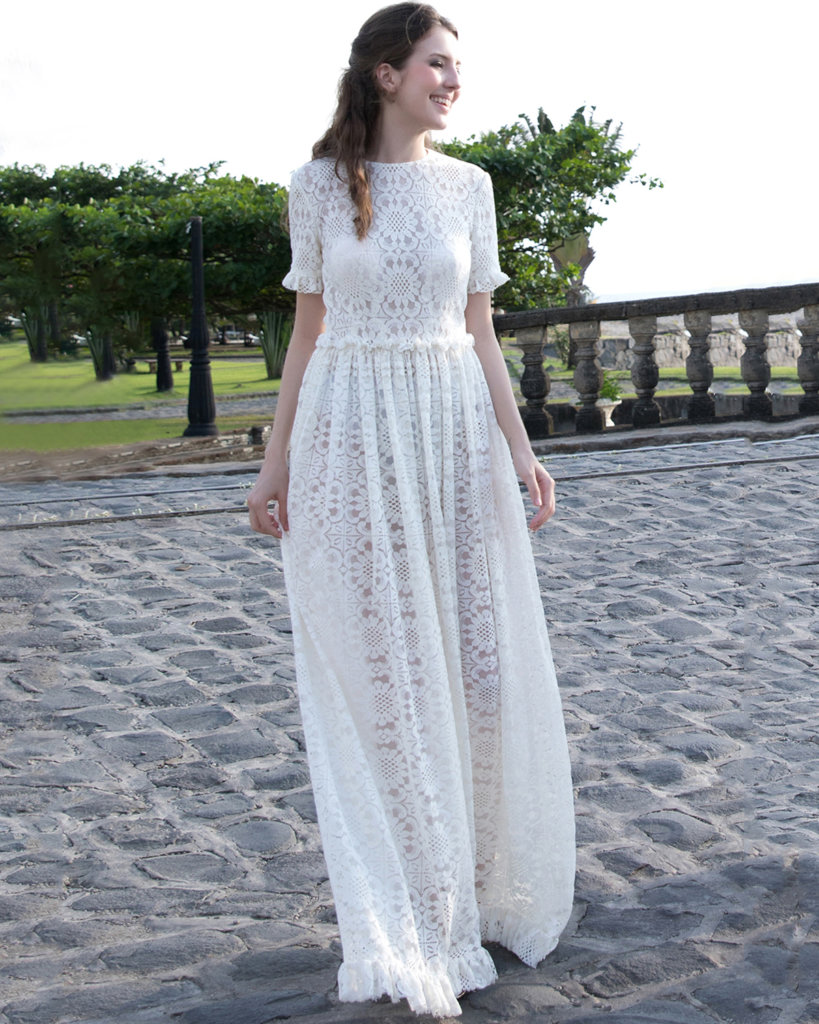 Style: #LD5375
5. Clean Lines
The newest take on boho-chic style is less about flower crowns and crop top dresses and more about simple, minimalist styles. A wedding dress in a soft, flowy fabric and a clean silhouette is both modern and bohemian. Accents like beads and sequins can be used to create dimension while a layer of shimmery tulle can give a subtle twinkle to the dress that will look perfect at an upscale barn wedding. You can also opt for a dress with a highly structured shape and flattering asymmetric neckline to make a major statement.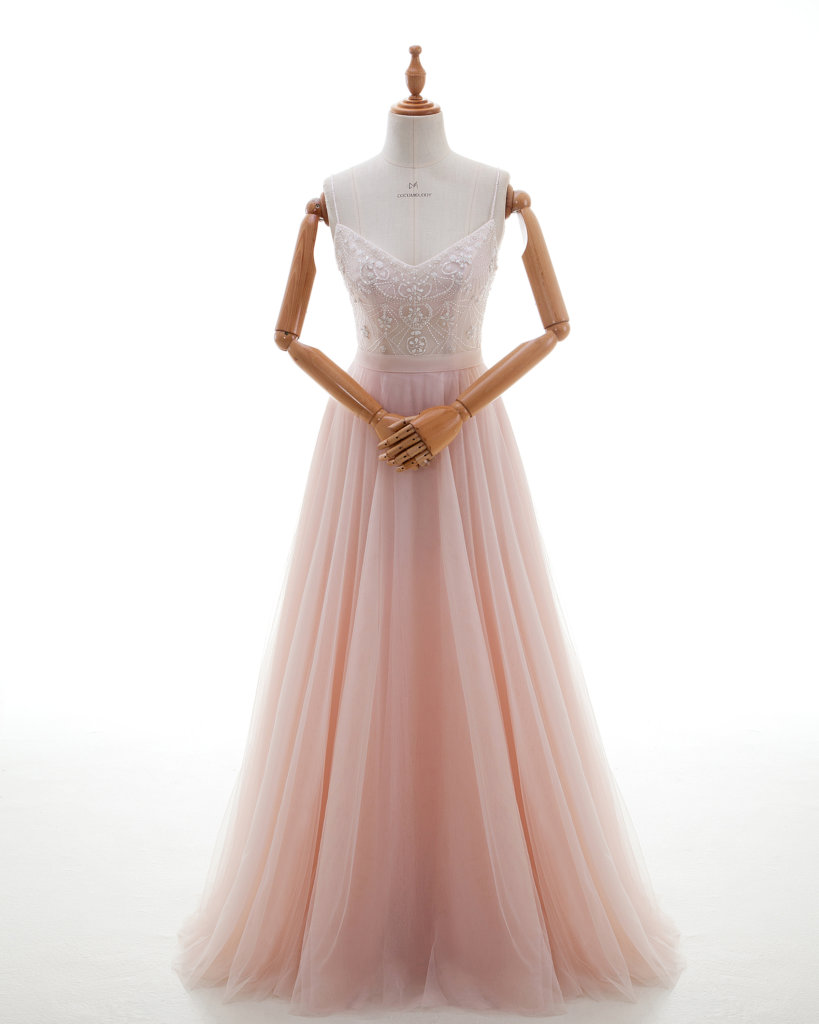 Style: #LD4367
2019 boho-chic wedding dresses are a mix of fresh, elegant and dreamy. The essence of a boho-chic wedding dress is focusing on free, flowy fabrics. It's about taking inspiration from nature and embracing a style that's personal and exotic.