Totally the definition of cuteness! Looby & Ryan get eloped in The Green, Cornwall and also included their two adorable puppies. There wasn't a really theme, but the whole day was stress free! Looby also rocked her short black tulle gown and we're obsessed. Check out a selection of our favorite pics from their wedding day below:
All photos were taken by Evolve Photography.
Wedding Dress Style: #COZM15016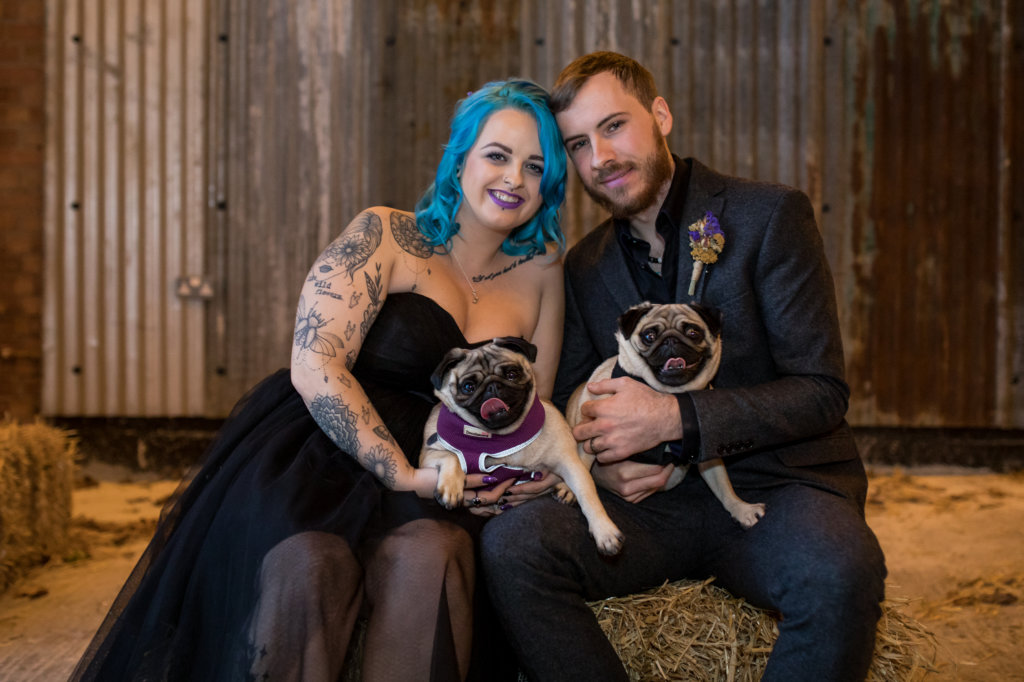 Q: Any advice or tips for future Mrs.?
Do your wedding however you please, don't worry about what other people want or think. It's all about you and your love for each other!
Q: Tell us your love story! Where & How did he propose?
Ryan proposed to me on the beautiful Bournemouth beach, which is only a 5 minuet walk from our house. It was just gone midnight on New Year's Eve and it had just started to rain. He got down on one knee and just smiled at me. It was absolutely perfect.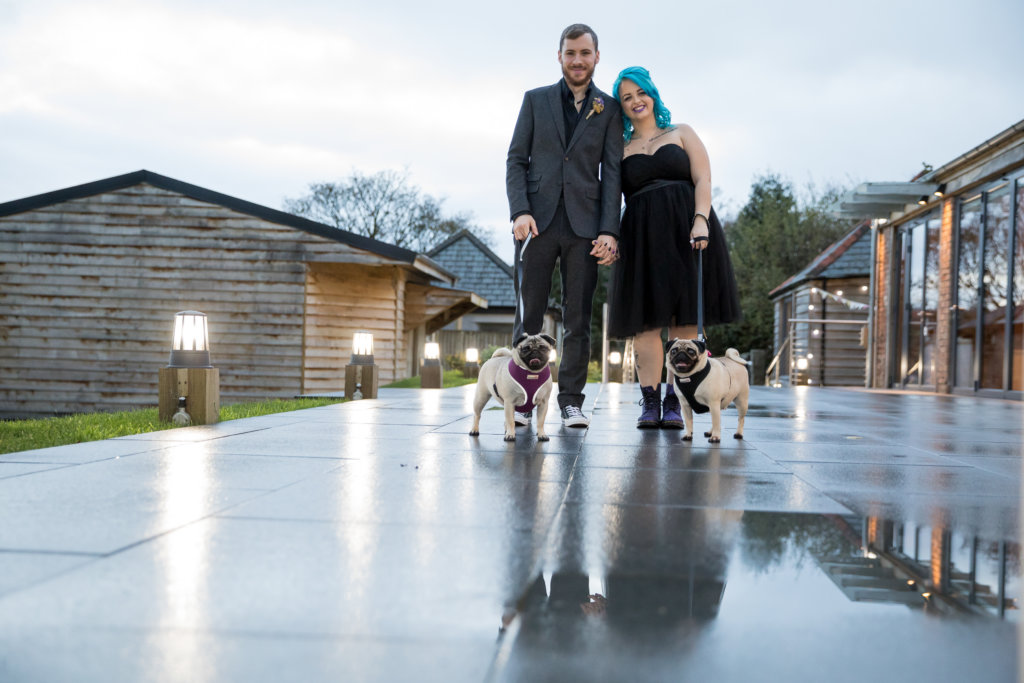 Q: How would you define the message "Dare to Love"?
Love is a risk, you give everything to a person and trust them not to hurt you. If that's not daring, what is?
Q: Did you have a particular theme or color scheme? Is there a story behind this color theme and why you chose it?
We had Black and purple! I wanted to be a little different and always wanted a black dress, I had to have purple to match my doctor martens. You know, planning your theme around your shoes is a good idea! I wouldn't say it's a theme but we decided to elope. Ah he planned the wedding a year before and kept it totally secret. We sent announcements in the post the morning of the wedding so people found out the next day. We wanted it to be stress free and all about us. It was everything we wanted and more.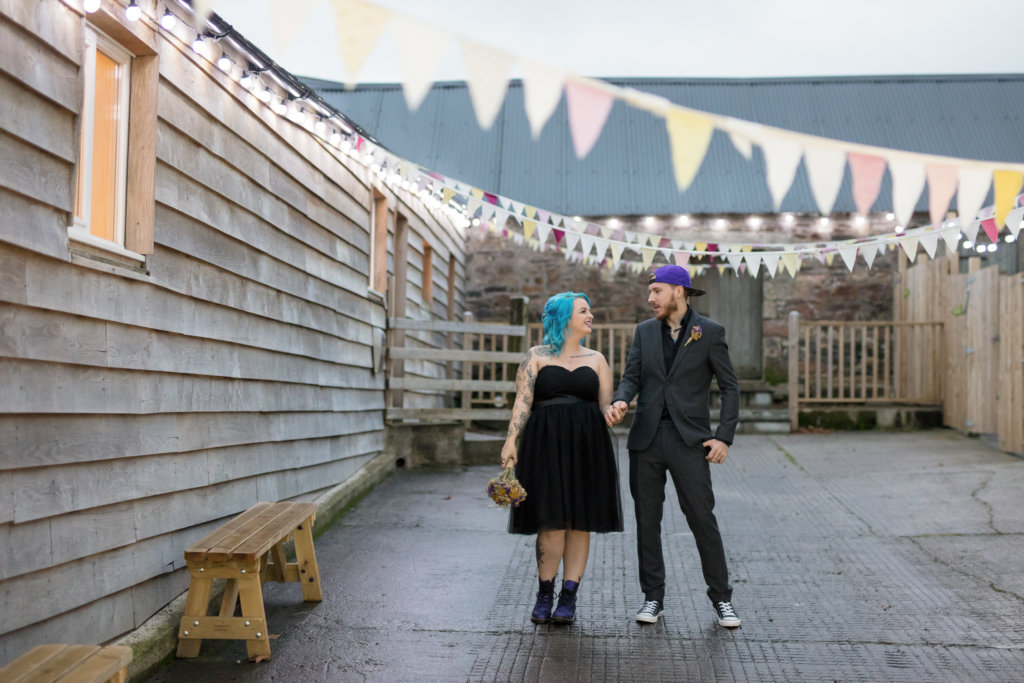 Q: Did you enjoy the wedding planning process? Why or why not?
Yes! It was so easy, especially without people getting involved. The ladies at the venue were so helpful as it was quite a distance from where we live.
Q: What was the best/most memorable part of the day?
Walking down the aisle together, getting ready together, when Ryan saw me after I had my hair and makeup done, having a chef cook us a 3 course meal in the cottage we were staying in, watching Netflix together in the evening and then sharing a bath before bed. Honestly, there are more amazing moments. I can't just chose one!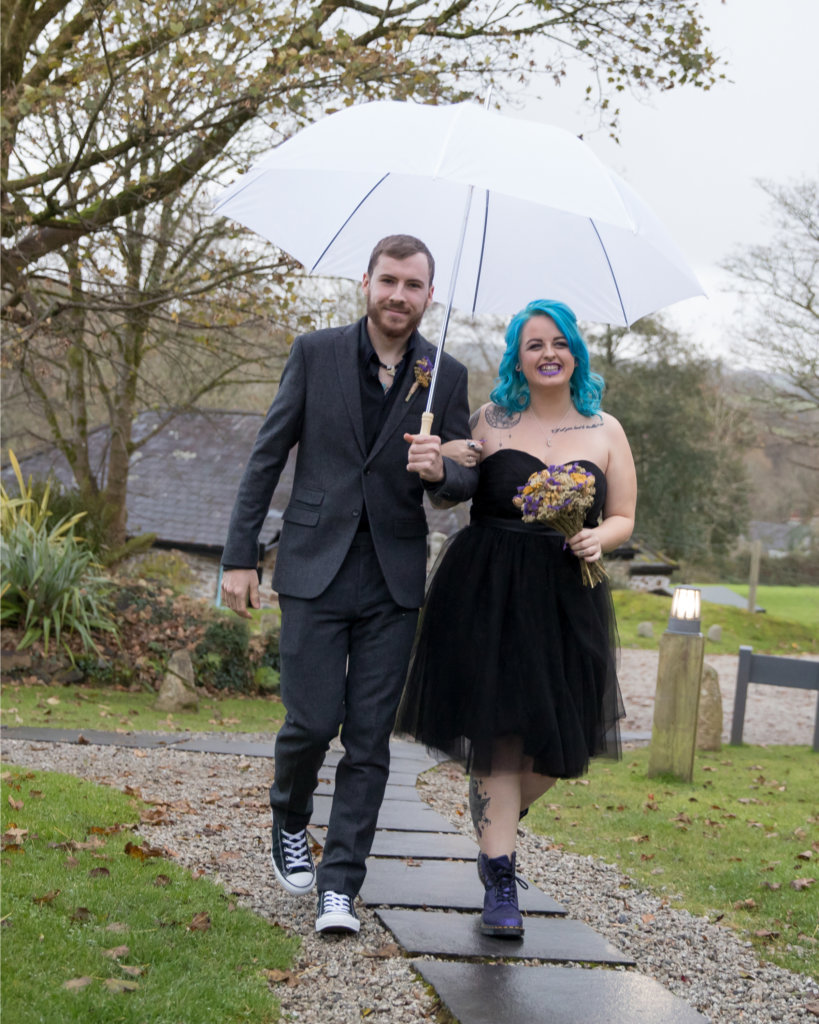 Q: Why did you choose #Cocomelody for your dress?
I did buy a different wedding dress before but I got pregnant straight after and so needed something that could be customized. So closer to the time I took my measurements and put in my order. The pricing also swayed me, such good quality for the low price I paid.
Q: What do you think about Cocomelody and the customer service?
Fantastic. I spoke with a few different people as I was worried about the dress not fitting, due to my ever growing bump, Cocomelody made me feel at ease.