A beautiful wedding for a gorgeous bride! We are simply swept away by Abrielle & Errin's elegant nuptials in Livonia, Michigan. They chose white, gold and red as their wedding colors, which were giving us all the festive feels! Abrielle's glowing bridal look in a fit-and-flare dress with long sleeves also stole the show. Trust us, it's another fairytale wedding dream came to life!
All photos were taken by Exclusive Ye.
Wedding Dress Style: #LD4315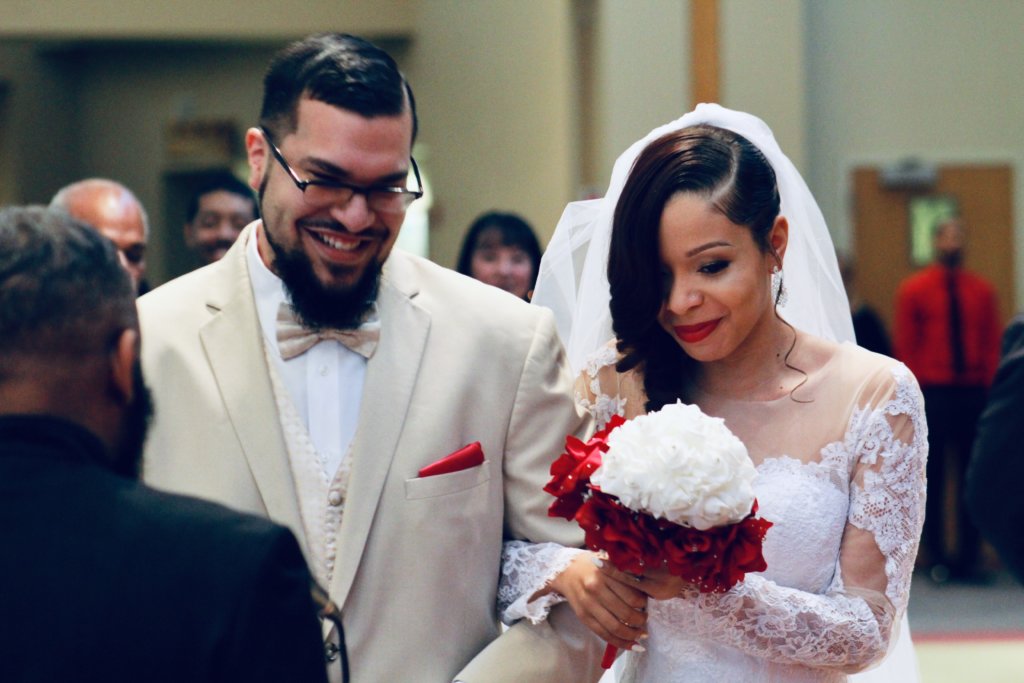 Q: Advice for any future Mrs?
Do not stress. Enjoy this moment of planning with you and your future hubby. Don't let anyone tell you how you should do things. Have fun!
Q: Tell us your love story! Where & How did he propose? 
I met my husband in the summer of 2016. He proposed to me September 3rd of 2017, at a family dinner. We had just got baptized together, so the dinner was a celebration of that. I was totally taken by surprise and of course, I cried like a baby! I was extremely happy. He is truly my Best-friend.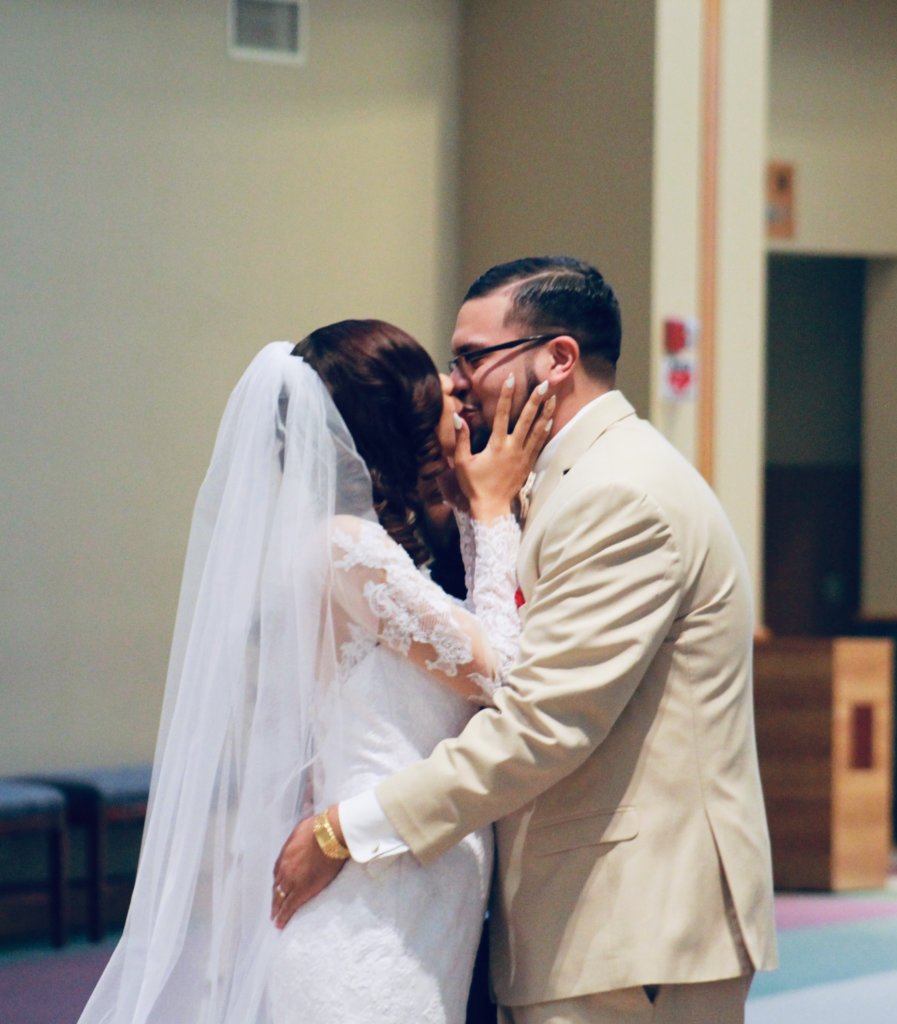 Q: How would you define the message " Dare to Love"?
I would define it as daring to accept and love a person flaws and all. Through the good times and the bad, continue to love them. Dare to put your heart on the line for that special one.
Q: What was the inspiration behind your wedding theme?
I've always known what I wanted my wedding to look like growing up. I love elegance, so I went for a royal type of theme I guess you can say.
Q: Did you enjoy the wedding planning process? Why or why not?
I did enjoy the planning process. I was getting a little frustrated at the beginning over small things but I got it together. I had the help of my husband so everything worked out smoothly.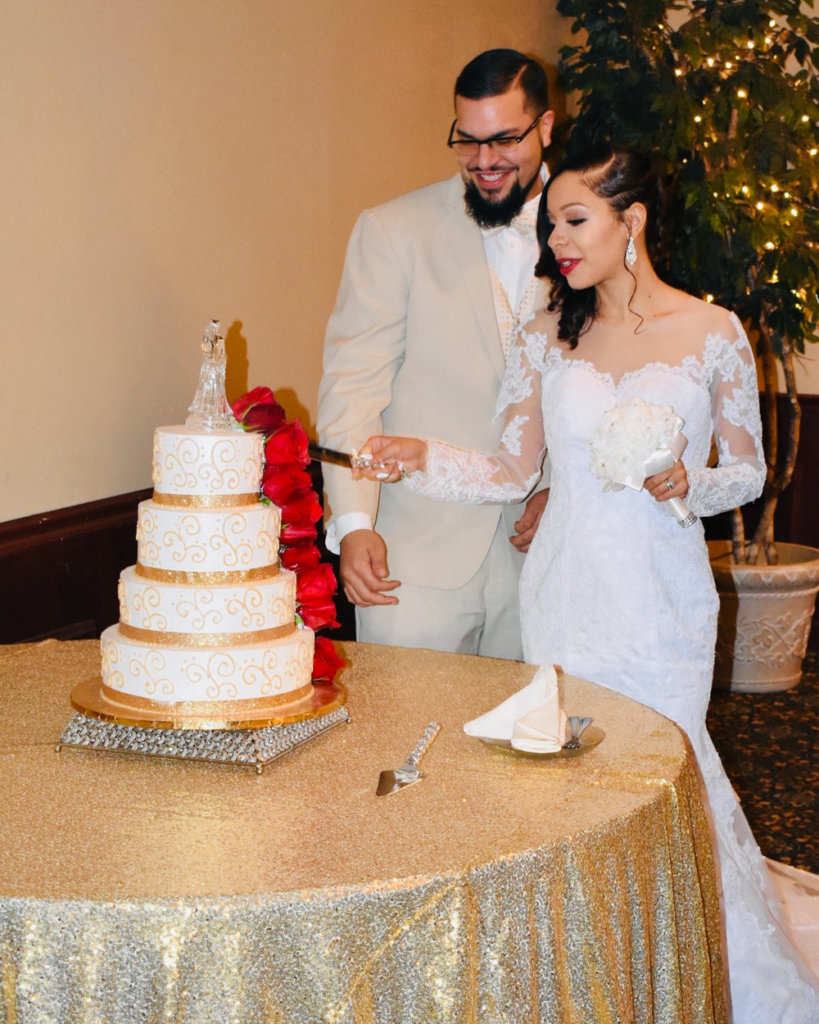 Q: What was the best/most memorable part of the day? 
The most memorable part of my day was finally that first dance with my husband. We took that time to reflect on how far we've come, how much we appreciated each other, and how much we loved each other. It's the greatest feeling when you are able to marry your best friend. Someone who truly understands and loves you.
Q: What did you love most about your #Cocomelody dress?
I loved everything about my wedding dress. I cried when I seen it and so did my best friends! I always wanted a long sleeve dress as my wedding dress. When I found out about Cocomelody I was a bit hesitant buying online because I didn't know if the site was real or not. But after reading reviews and finding out that Cocomelody actually has a store out in California, I took a chance. So happy that I did! My dress was everything that I wanted and I received so many compliments. It looked exactly like the picture on the website and I loved the lace as well. Definitely made me feel like a princess. I also love how they give you the option of production time. I thought that was pretty cool.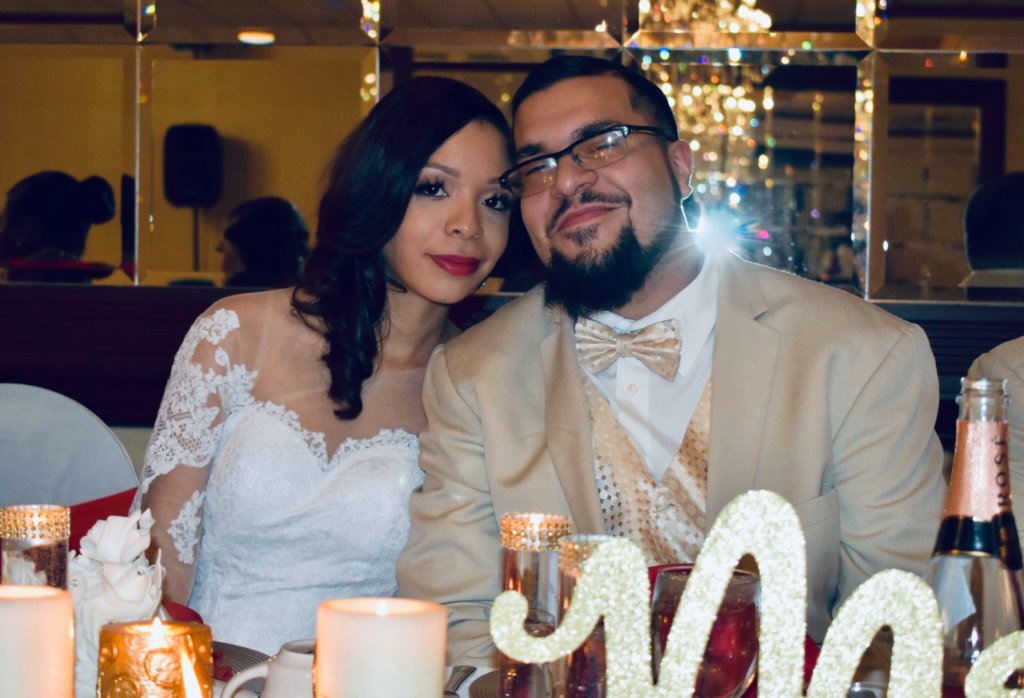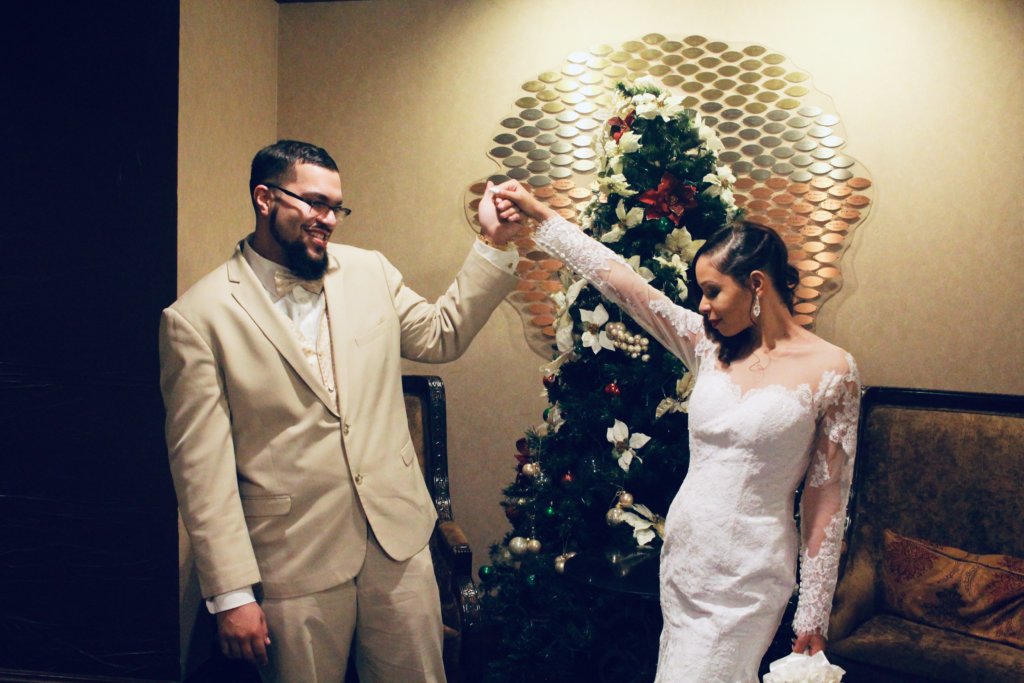 Q: What do you think about Cocomelody and the customer service?
I think Cocomelody has the greatest customer service I have ever received. I sent multiple emails to ensure that my dress would get here in time, and they ALWAYS responded back within 24 hours. They were always kind and always reassured me that my dress would be here and that I would have nothing to worry about. I would highly recommend Cocomelody for all brides to be!