The dropping temperatures, falling leaves, and white snow provide the perfect backdrop for a dreamy winter wedding.  However, there's only one issue – its freezing outside. Your wedding dress should be the star of the show on your big day and layering something over it might just take that away.  But if you do it the right way, you can add on a layering that's just as gorgeous and complements your dress beautifully.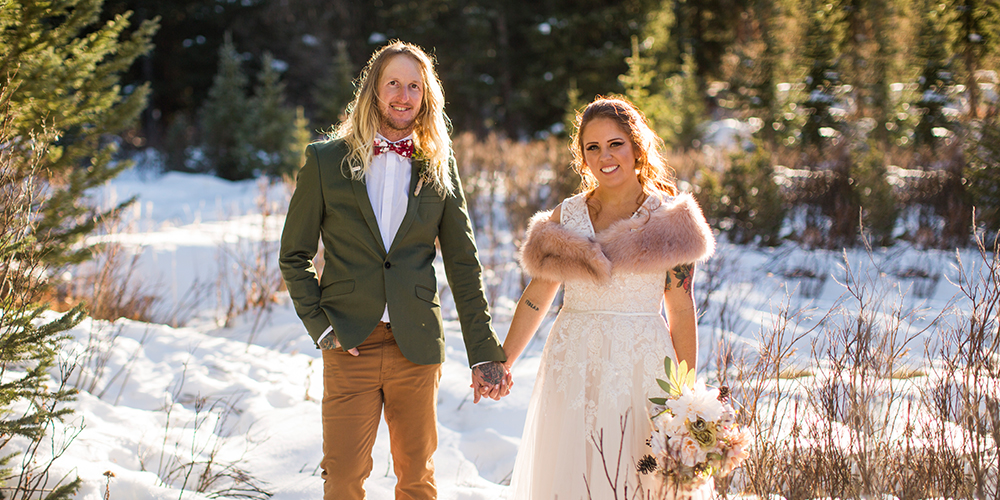 Style: #LD3932, Image Credit: Yellow Paddle Photography 
Here are 5 ways you can stay warm at your winter wedding without sacrificing your chic quotient:
1. Lace Cover Up
Lace is such an important part of any wedding and a dainty lace cover-up will not only keep those shivers at bay, but it'll also look oh-so-pretty paired with your wedding gown. A white lace cardigan can add a pretty layer to your look while a colored lace top will add a unique touch to your aisle style. Explore your options and opt for one with an open front, a high collar or a 3/4th sleeve.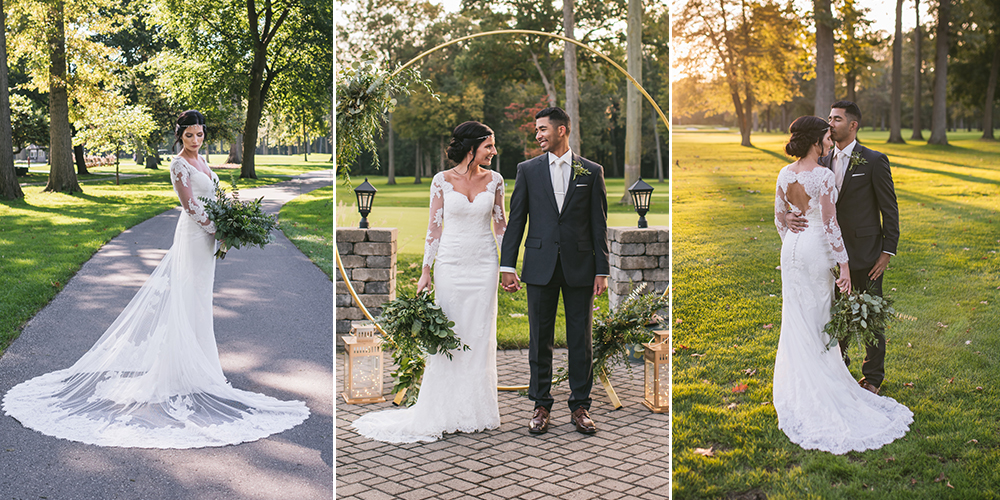 Style: #LWKF15003, Image Credit: Manifesto Photography
2. A Gorgeous Shawl
If you're just looking for something to slip on and remove easily, a gorgeous shawl may be perfect for you. A crocheted shawl can bring so much warmth and romance to your wedding attire. You can either opt for classic neutral or white shawls or go for deeper hues like maroon, taupe or a deep eggplant to add some color to your outfit.
3. Cape
Capes are a godsend for winter weddings. From sheer delicately beaded ones to simple white capes, it can add an extra special touch to your wedding dress while still looking very bridal. Opt for an embellished capelet or a plaid one that will totally pop in all your pictures.
4. Faux Fur
A faux fur topper is an exquisite choice if you're planning an ultra-glam wedding celebration. A fur wrap paired with a formal silk wedding gown and sparkling crystal bridal jewelry will make a stellar combination in your winter themed wedding. A fur coat is both sweet and cozy and can keep you warm while stepping up your style game considerably.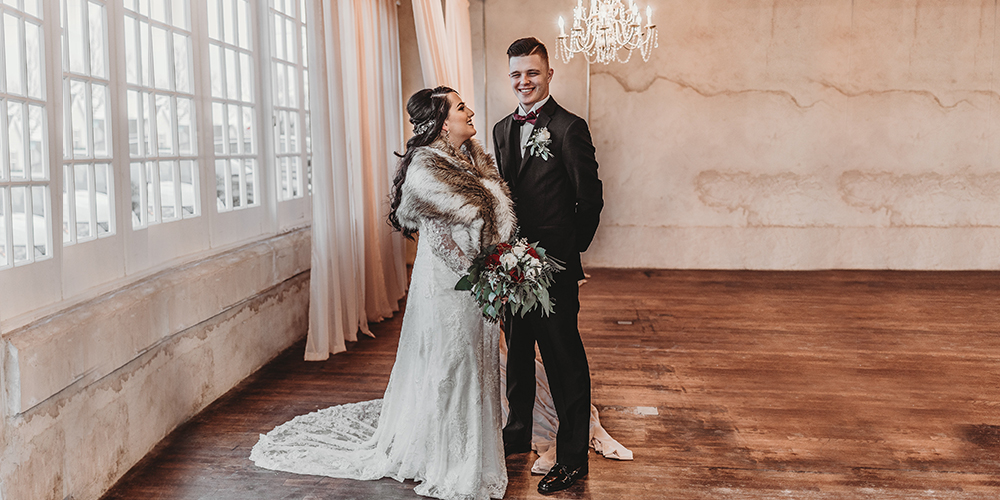 Style:#LD4203
5. Sparkles
What's a wedding without some sparkles? A sparkly cover-up will look incredibly striking and is the perfect choice for a city-chic affair. A glitzy bolero can add an extra dash of glamour to your look. Or add a glittery, fun element with a sequin cardigan to cover up and make a statement.
If you're looking to stand out, try leather jackets, denim jackets or blazers- anything that suits your personal style. Don't forget to keep some trays of warm beverages like mulled wine, coffee or hot cocoa drinks waiting outside to warm everyone up and chase away the winter blues.