Picture it. You and your best friend are seven years old, and you've just discovered your mother's wedding dress, shoved away in a box labeled, "Anna and Jack, 1965" in the attic. You've pulled the dress out, admiring the beautiful, detailed beading and the long length. You've posed with the veil in front of the full-length mirror your mother keeps up here "just because." You and your friend have traded vows, practiced walking down the aisle. You take your best friend to be your lawfully wedding husband, and she takes you to be her lawfully wedded wife. You've wiped your eyes of imaginary tears and practiced wearing the ten sizes too big gown without tripping. It's your wedding day, and when it finally comes, you will be ready.
Now the day is finally here, and it's time to search for the perfect gown. You may have practiced for years and years with friends and former boyfriends, but it's finally time for the real thing. In just a few short months, you're going to walk down the aisle for real, and you want to look and feel your best. It's time to find the dress – how on earth will you find the bridal gown perfect for the bride you want to be? Maybe if you look at these top feminine wedding dress trends for 2019, it may help?
1. Princess Organza Elastic Satin Wedding Dress CW2097
This beautiful, non-traditional gown CW2097 from Grace Luxury Collection looks like something a silver screen siren would wear. You can picture Kate Hudson walking down the aisle in this stunning, blue turquoise gown with a court train. It features delicate satin and organza on the bodice and then a natural waist, which is a look that's flattering for many body types. The back is where the real drama takes place – it features spectacular lace-up corset details. No doubt, it's a standout dress, the kind that will make jaws drop when you walk into the room. Isn't that what you've always dreamed of?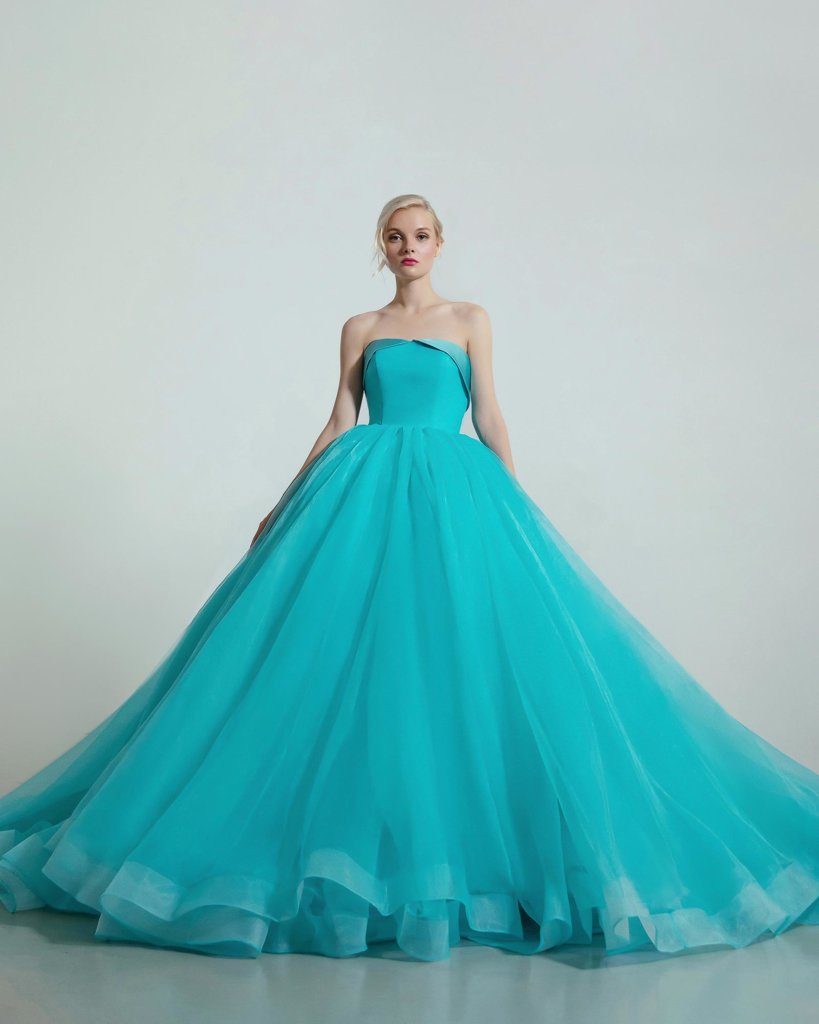 Style: #CW2097
2. Trumpet-Mermaid Court Train Lace Wedding Dress LD5778
A truly breathtaking style, Mila Dress LD5778 from Lily White Collection boasts layers of lace that form the perfect marriage between sophistication and romance. Beaded lace and pleated tiers of tulle create a one of a kind look that's positively timeless. Meanwhile, a slim silhouette looks gorgeous on any and every figure. With a court train, this vintage-inspired dress floats behind you as you glide down the aisle, an angel in ivory. Furthermore, the appliqué embellishing on this lace mermaid wedding dress look surreal. You might not be wearing Vera Wang on your wedding day, but this sleeveless dress with a sweetheart neckline certainly comes close.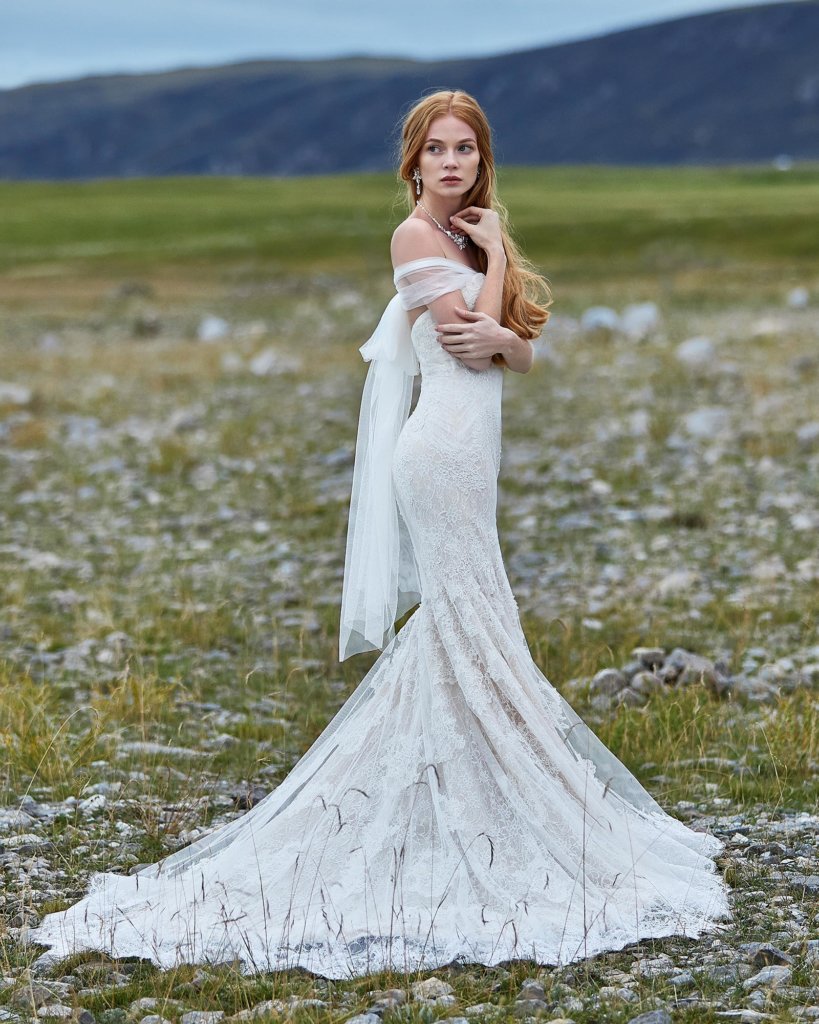 Style: #LD5778
3. Trumpet-Mermaid Court Train Tulle Lace Wedding Dress LD3906
If you're looking for a dress that will leave everyone at the venue gasping for breath, look no further than this gorgeous gown LD3906 from LB Studio Collection. With exquisite lace details and the flowy tulle fabric, this dress exudes a timeless elegance which is perfect for the bride that wants romance and glamour in excess. With a strapless sweetheart neckline, floral appliqué details, scalloped train and "fit and flare" bodice, this gown is the closest to what a Disney princess would wear if she came to life.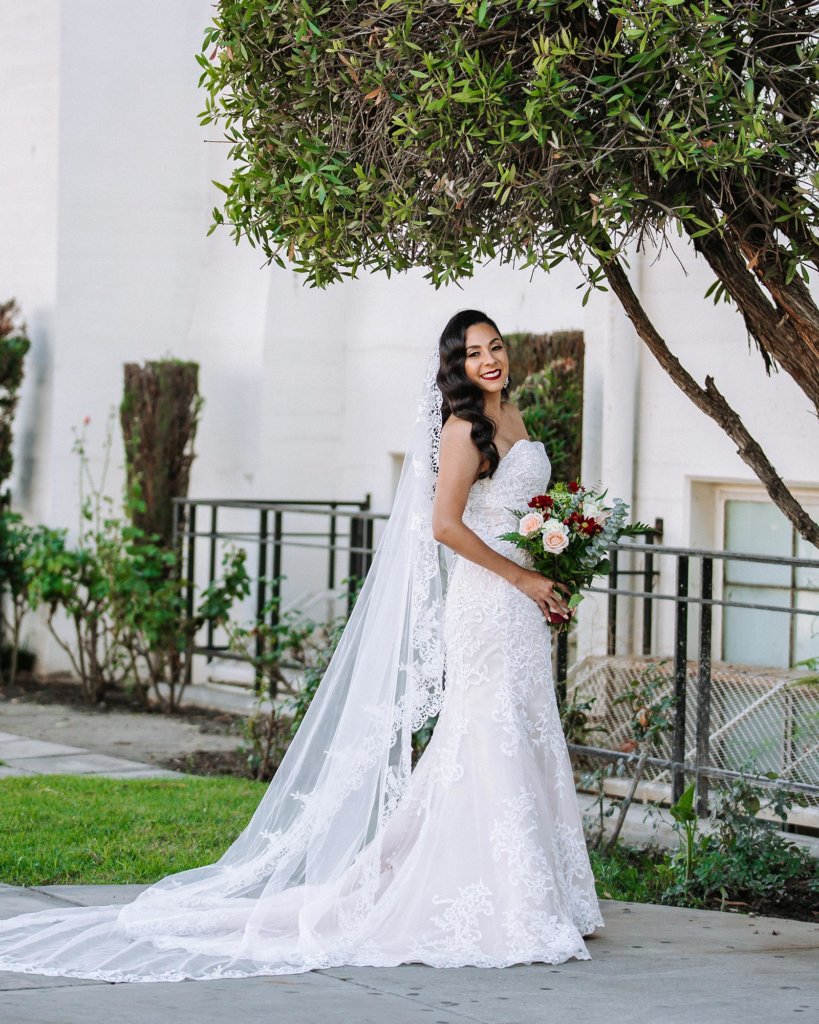 Style: #LD3906; Image Credit: White Studio Project
4. Princess Cathedral Train Tulle And Lace Wedding Dress LD4349
If you're looking for a true showstopper, the princess gown of all princess gowns, look no further. Style LD4349 is fit for royalty, with its enormous tulle and lace skirt featuring floral appliqué detailing and an off the shoulder neckline. With lace-up corset back detailing, a flowing cathedral train and beautifully beading, this gown forms a dramatic silhouette fit for the fanciest of princesses. Be the queen you know you are on your wedding day! This is the kind of gown that ever so softly glides along the floor as you walk down the aisle. It's the kind that moves with you as you twirl. It might even have magical, transformative powers, we're not sure. If you're looking to feel like the best version of yourself on your wedding day, this is the gown for you.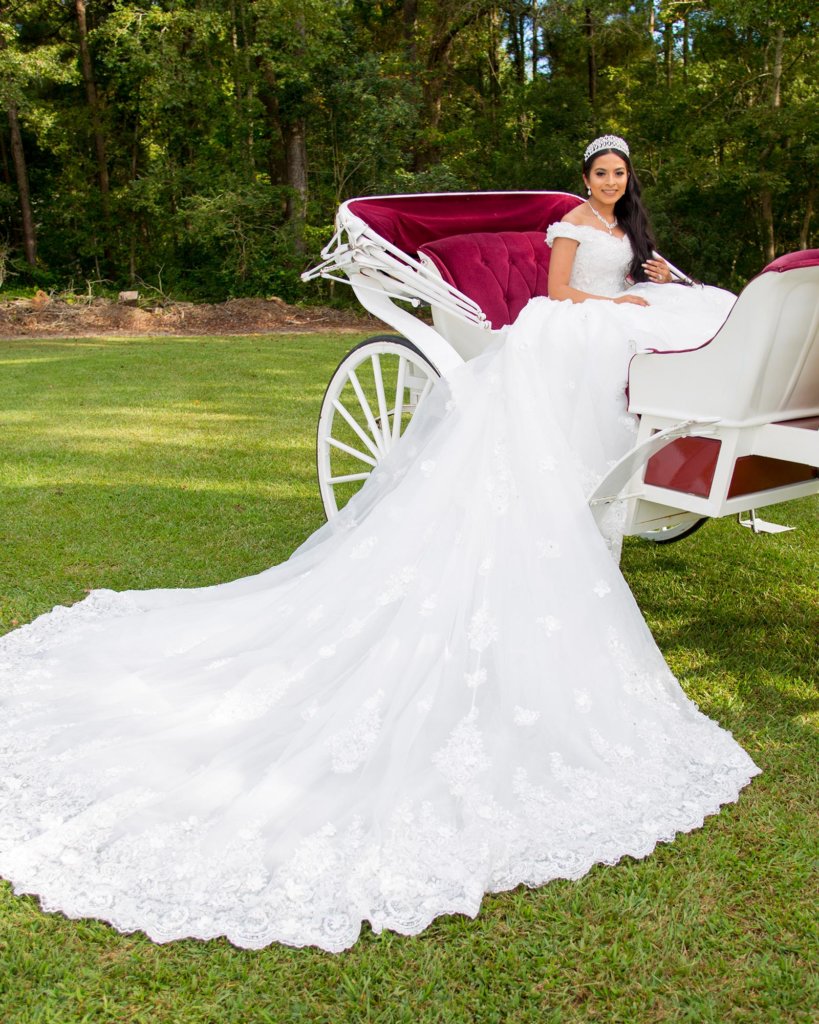 Style: #LD4349; Image Credit: Lamar Borius Photography
5. A-Line Court Train Tulle Wedding Dress LD5845
This A-line wedding dress is absolutely stunning! The vintage-inspired design details of Ines Dress with lace as well as its flattering V-neck bodice with illusion straps and v-back make it exceptionally beautiful and feminine. Yes, this sleeveless gown is playfully sexy, but in a very tasteful manner. Everything about this dress is chic, sleek and elegant.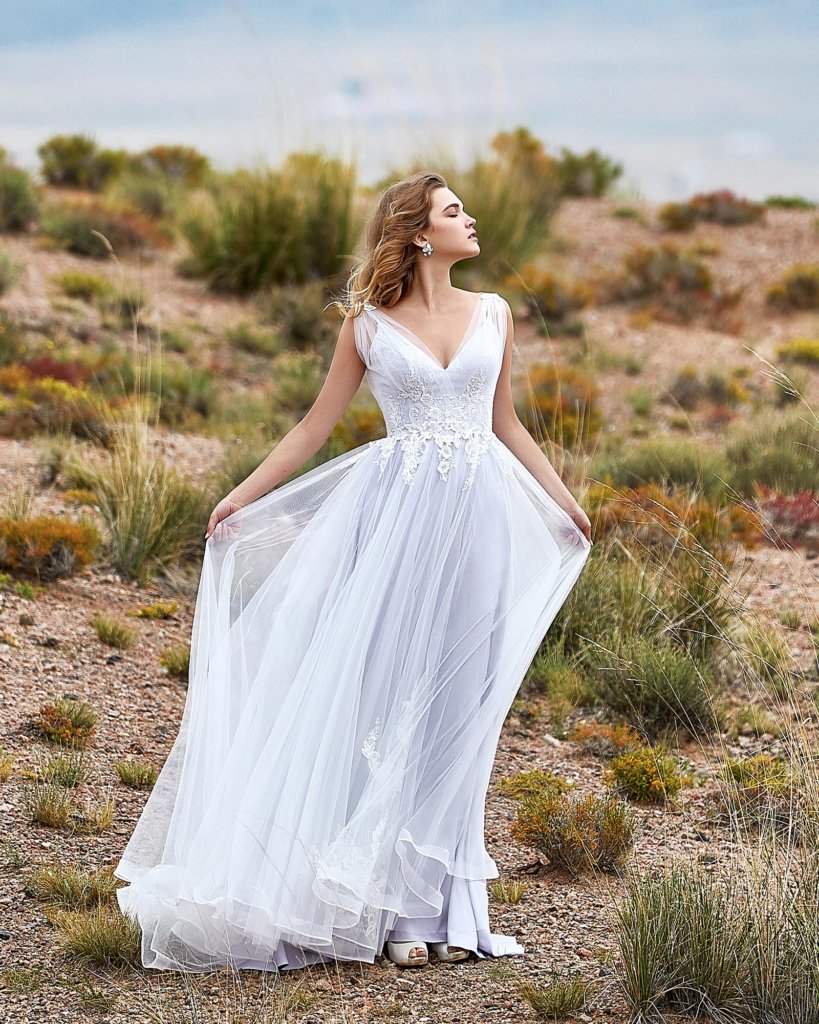 Style: #LD5845
So, these were the five hottest feminine wedding dress trends of this year that will help you complete the wedding day of your dreams. We are sure you'll fall in love with at least one, if not all, of these wonderful gowns.
Looking for the latest and the hottest bridesmaids dress trends of this year? You can find them here – Top 5 bridesmaid dress trends 2019.