A classic wedding for a classic couple! We're loving all the elegant and romantic details of real #cocomelodybride Ashley's wedding to husband Kenneth in Rocky Mount, North Carolina. And Ashley was truly like a fairytale princess in her dream dress. Read on for all the swoon-worthy details – and photos!
All photos were taken by Carolyn Reese Photography.
Wedding Dress Style: Customized Version of #B14TB0056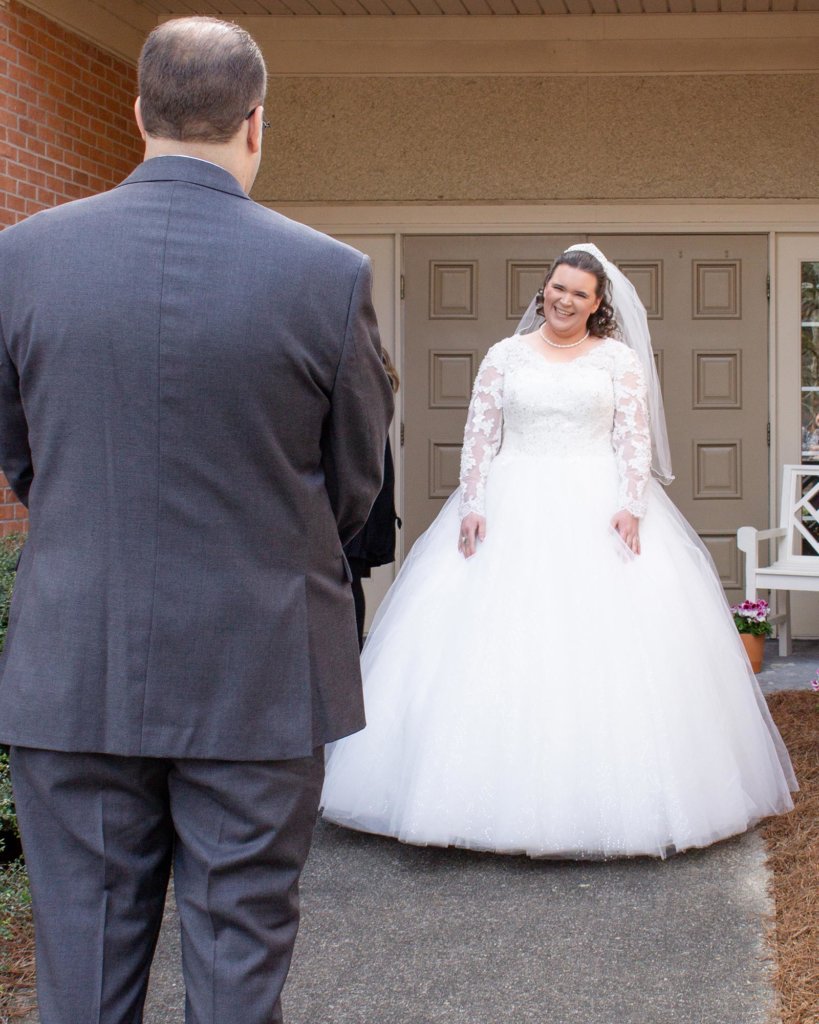 Q: Any advice or tips for future Mrs.?
Start early and try not to stress. I know that is easier said than done, but I (Ashley) stressed over things that didn't end up being an issue in the end. Things have a way of working themselves out. Also, work together. We were both very hands on with planning and supported each other through it all. Be sure to agree on a style and vision and work toward that. Agree on a budget and stick to it. Agree on a guest count and stick to it – as painful and difficult as that might be. This was the most disappointing and difficult thing to deal with when planning. We wanted to invite so many people, but our venue and finances would only allow so much. Invite who you can and don't feel bad for not being able to add more.
Q: What was the inspiration behind your wedding theme?
I (Ashley) am a Disney fan, so it was loosely Cinderella inspired. The overall theme was princess and royal. I had a big, princess style glittering dress and we had carriages as and other touches that were princess and royal. I wanted to feel like a princess on my wedding day, so we went with that as our inspiration.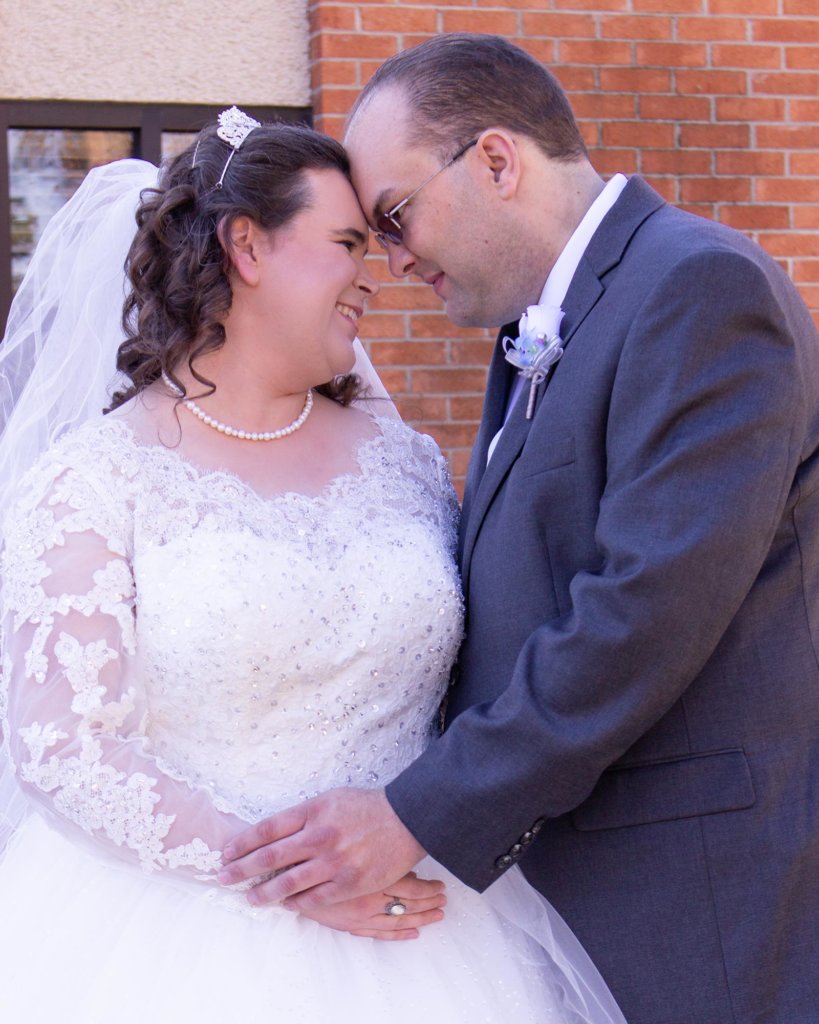 Q: Tell us your love story! Where & How did he propose?
Kenneth and I met at church when we were teenagers. I was almost 5 years older than him though, so he was friends with my younger brother. So we knew each other for a long time and he was always around. After we both graduated college (when the age difference seemed to not matter as much), we started hanging out more. We have a lot in common, and one of them is our love for sports. We started going to more sporting events together, especially hockey games. After a year or so of being "just friends" we finally realized we were falling in love. We began dating on my birthday in January 2018 and he proposed in July 2018. We are best friends and soulmates!
Q: How would you define the message "Dare to Love"?
To me, Dare to Love means to have the courage to take the risk to love and be loved. While it is amazing, love can be hard work sometimes. It takes commitment and sacrifice to make the best relationships work. Sometimes we get hurt a long the way. True love, given or received, is so worth that risk though, which is why we should all dare to love.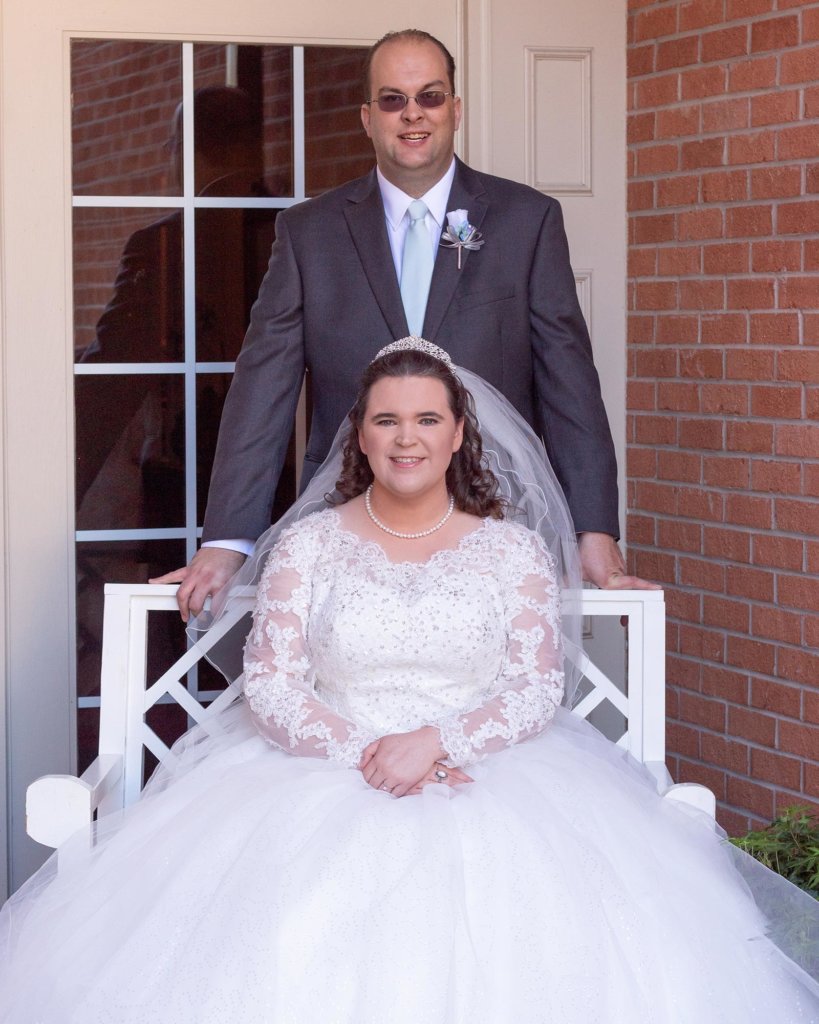 Q: What was the best/most memorable part of the day?
The most memorable part of our wedding day was being with all of our family and friends. We clearly remember the smiling faces, warm hugs, lots of laughter. It was truly a joyous occasion that provided us with a lifetime of memories.
Q: What did you love most about your #CocoMelody dress (es)?
I loved literally everything about my wedding dress, but two things stuck out the most. 1. I loved that it was so similar to my late grandmother's dress. It was nice to be able to honor her on my special day in this way. 2. I loved the full princess skirt with lots of sparkle! I love sparkle and glitter, so this was a must for my dress. CocoMelody certainly delivered!
Q: What do you think about CocoMelody and the customer service?
I absolutely love CocoMelody and would recommend them to anyone. They are incredible to work with and provide excellent customer service. Everyone I worked with when ordering my dress was so friendly and helpful. My dress was delivered quicker than I expected and the quality was incredible. The prices are great too!