A great toast from the bride can make the wedding reception shine. Yet, in light of their power for good or ill, toasts continue to be the least planned aspect of most weddings. Brides often put in endless hours finding their dream lace mermaid wedding dress, arranging for photographers, caterers, and disc jockeys, but give no more than a few minutes thought the night before (or the day of) to the content and delivery of their toasts.
So let us break it down. If you are going to "say a few words" on your big day, here are five ideas to make your champagne toast something nobody in attendance will forget!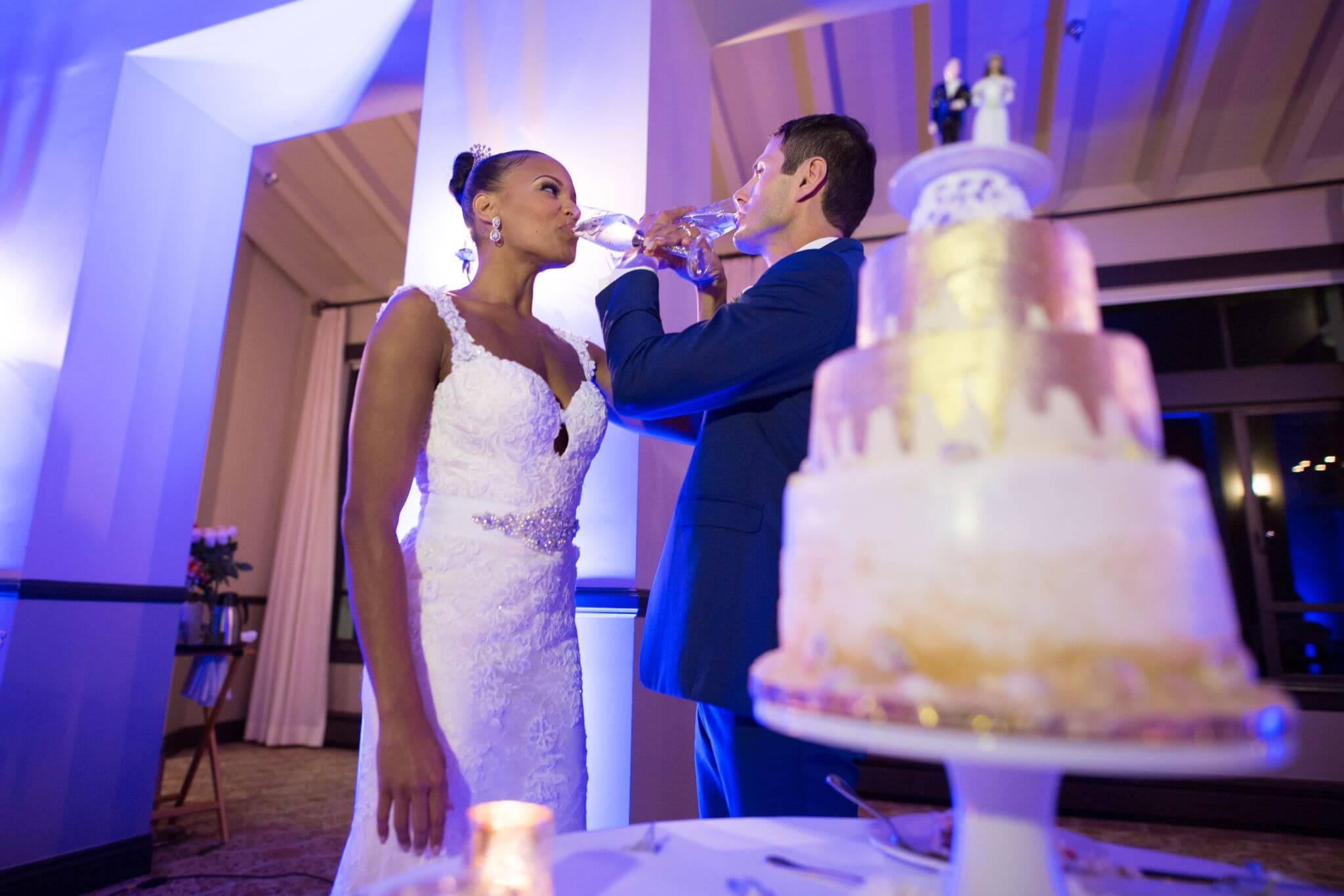 Style: #CWVT15002, Image Credit: Shane Karns Photography
1. Welcome everyone
Start your toast by welcoming the wedding guests and thank them for attending your big day. You might also want to add a few words of appreciation to those who have traveled a long distance. It is also a lovely touch if you thank the family elders for making the effort to show up on your special day. Your Grandparents or great Aunts and Uncles will be overwhelmed with joy that you have honored them.
2. Don't forget thanking
As the bride, there are many people you will want to thank, those that have offered you the support you stood in need of all throughout the wedding preparations (helping you shop for your lovely A-line wedding dress and coordinate with vendors) and other important events in your life. These are the people you might like to mention.
The Groom.
Your Bridesmaids and Maid of Honor for their help and support.
Your parents – especially your mother.
Groom's parents – for their contribution.
The Best Man and Groomsmen for supporting the Groom.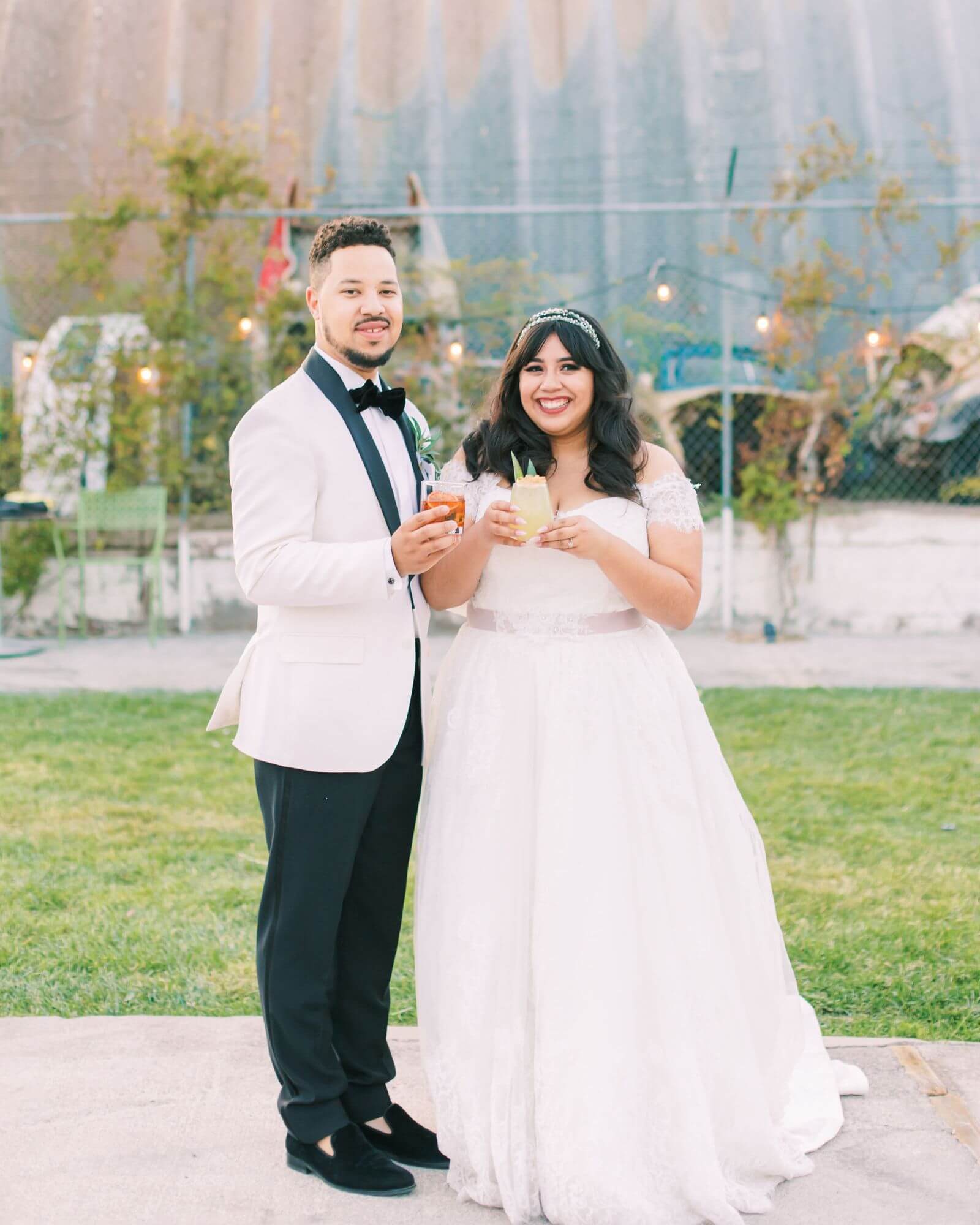 Style: #CWZT15007, Image Credit: Tiffany Sangster Photography
3. Wear your heart on your sleeve
Bride speech templates are the equivalent of a frozen dinner – bland, generic and boring. Do not waste your time and money with them. You are better off on your own than using a template that, at best, gives you something to fill your three minutes with or, at worst, will be an inauthentic, cliché-ridden speech your audience has already heard a hundred times before. Be mindful of the fact that emotion is the key ingredient for every speech. So, you have to make sure that there is truth in every word that you say. If you speak honestly and from the heart, your wedding toast will turn out to be beautiful and unforgettable.
4. Time constraints
Every wedding will have many speeches which will need a set amount of time. Find out how much time you can allocate to your speech. While a detailed account of how your better half helped you in finding your dream wedding dress may be exciting to you, other guests may just want to get back to the party and get drunk as soon as possible. So, you should plan for your speech to run between two and five minutes – it is enough time to say what you need to say, but short enough that you will still have everyone's attention.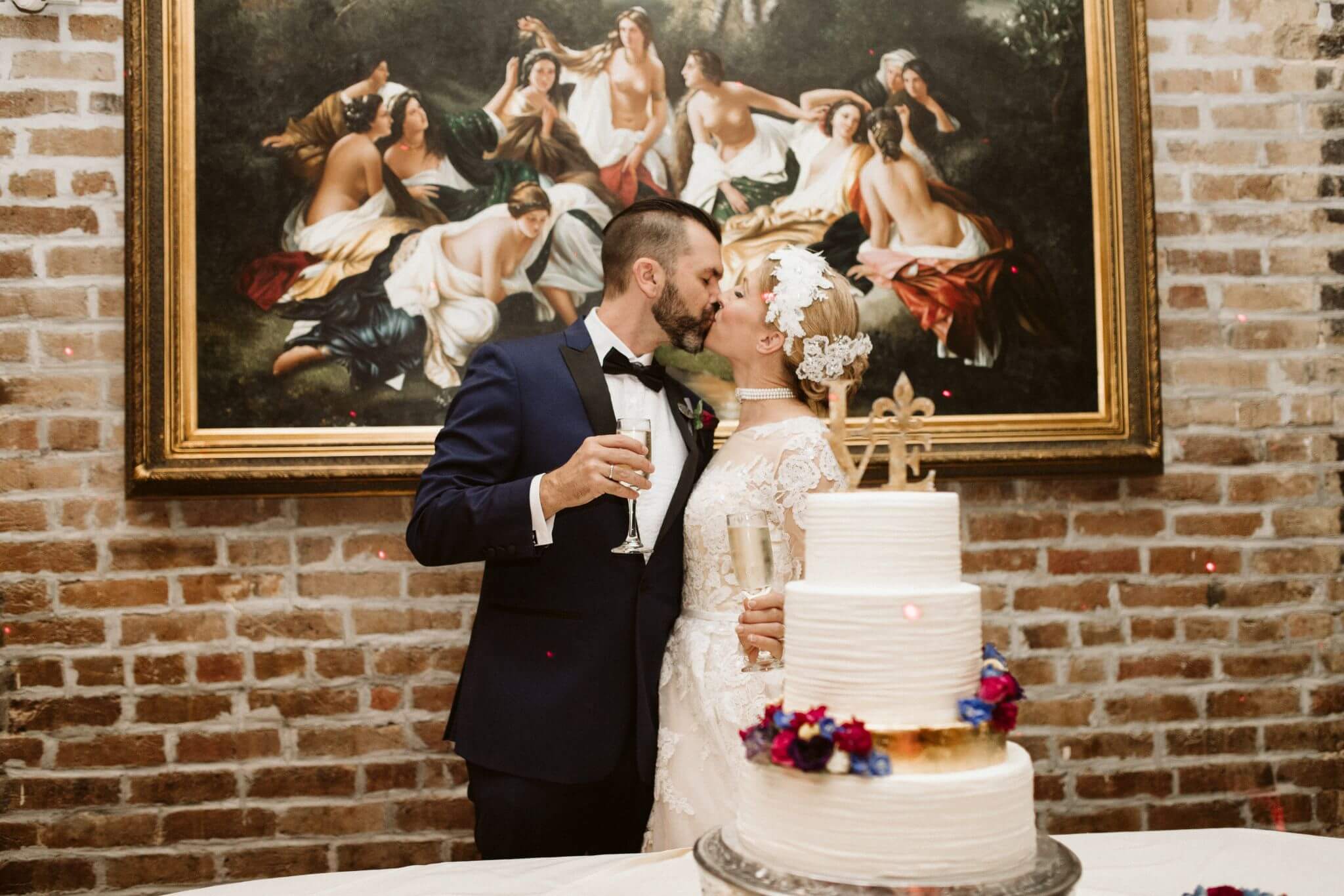 Style: #LD4567, Image Credit: Wes Ellis
5. Don't wing it
Remember the Greek myth of Icarus? He is the guy who tried to wing it but crashed and burned. You will too if you fail to do your homework for your toast. Ideally, the goal is to speak the speech, not read it. It is okay to bring paper to the podium but try not to be enslaved to the page. Try to internalize the speech as much as possible without memorizing it word for word. If you can, practice it in the place you will be delivering it or, at the very least, find out as much as you can about the setting, space, the podium, the lighting and the amplification available. These are significant factors that may affect your confidence and quality of delivery. Leave little to chance.
Style: #LD5190, Image Credit: Rafa Ramos
One last word to all brides
You may be perfectly suave at striking up conversations on the subway or with colleagues at work, but does that mean you can own an audience the way JFK could? Of course not! Don't panic, though! With these important reminders, you can now be capable to write and deliver the perfect wedding toast. Find comfort knowing that you will not see a rerun of your flubbed wedding speech when you celebrate your wedding anniversary!