Bri married the man of her dreams Orion in a stunning outdoor wedding. They host their ceremony in Tuscawilla Country Club, Winter Springs, Florida and had a "Classy Elegance" theme. Bri was truly like a fairytale princess in her gorgeous #cocomelodydress and all her 'maids were glowing in shade of purple. Read more about Bri and Orion's adorable love story, and check out some of our favorite pics from this amazing wedding below!
All photos were taken by Olivia Caine Photography.
Wedding Dress Style: #LWZT15040
Bridesmaid Dress Style: #PR3263
Q: Any advice or tips for future Mrs.?
Take time to enjoy your engagement! Go on dates, have technology unplugged evenings, make wedding planning a beautiful experience that you share together! Most importantly don't stress! Something will absolutely go wrong, but it isn't important! The most important thing is that you get to marry the love of your life, and spend the rest of your days together.
Q: What was the inspiration behind your wedding theme?
We wanted our wedding to be one for the ages. Where we could look back on our photos and not tell when it happened because we didn't fall in with the latest trend because it seemed attractive.
Q: Tell us your love story! Where & How did he propose?
Our proposal story is long, so feel free to shorten as necessary.
In the week leading up to the proposal it was my 24th birthday. Orion has always been very thoughtful when it comes to birthday gifts. We decided we wanted to go to NYC for the weekend after my birthday and have it be a joint birthday gift since his birthday is one month apart from mine. We had been planning on going because Brendon Urie, the lead singer of Panic at the Disco, was performing in Kinky Boots on Broadway. Leading up to this trip Orion pampered me by offering to purchase a really nice outfit for the night we were on Broadway. He also offered to get me a manicure because we didn't have very many nice pictures together all dressed up and he knows how much I love being polished in photos. I ignored his advice, and insisted on painting my nails myself.
As we were packing for the trip Orion helped me pick out jewelry to wear with the dress and shoes he bought and I picked out his outfit for the show. I was really excited to dress up and go out for a fun night on the town. The day of the show my nail polish chipped, and I spent an hour before the show trying to get the new layers of nail polish to dry any way I knew how. The dress we got was on sale because of a funky zipper and we almost couldn't get it on me, in any traditional way. Orion seemed a little panicked but I attributed it to wanting to match since we picked out the outfits for each other. As we walked down the block to the theatre, Al Heischfield, there was a very long line. Orion insisted on making sure it was the line and he disappeared into the crowd as I waited in what I was pretty darn sure was the line to enter.
As I was under the marquee he finally met back up with me, out of breath and agreeing that it was the correct line. We watched the show, and my goodness it was phenomenal. Worth every penny for our orchestra seats! After the show we rushed to the stage door to get autographs from the cast. As we were waiting my feet started to hurt because I was wearing heels and had been running around NYC all day. Orion bent down (in a shoulder to shoulder crowd) to unhook the ankle straps and help me get my shoes off. The girls beside me commented and said that I "better marry him soon because if I wouldn't they would", I of course told them all he had to do was ask 🙂 After getting Brendon's autograph, Orion wanted to take pictures by the posters at the front of the theatre, specifically one of Brendon Urie in the iconic red boots, something we hadn't been able to do before the show.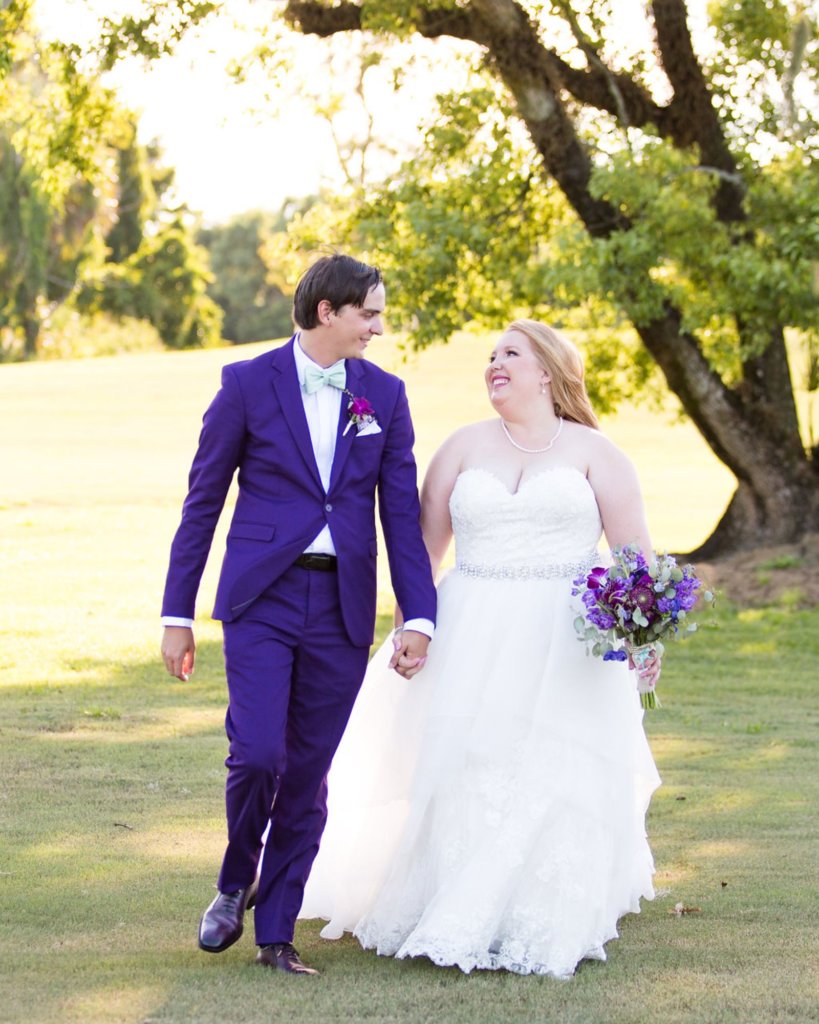 Once we made it there I was thoroughly focused on getting my purse, and merchandise from the show somewhere so I could prep for the photo. Orion was in charge of finding someone to take photos (little did I know he asked them to take a video instead). No sooner did we set down our items, I was prepping for the photos, Orion spun around and immediately got down on one knee and asked "Brianna Faye Lynn Siler, Will you marry me?". I still can't tell you for sure if I actually said yes between my hysterical sobs and ferocious nodding, but he swears I did. I do know that I didn't give him the chance to say anything else, which he said he figured I wouldn't. I have always wondered what getting engaged would be like, how my future husband would do it, but I could have never dreamt that it would happen in the city where dreams come true, on Broadway beneath the bright lights, with an audience, and a man more amazing than I could've ever imagined.
Q: How would you define the message "Dare to Love"?
Falling in love can be a really scary experience. You are choosing to give a special part of yourself, your heart, to someone else with the expectation that they will care for it as you would. Dare to Love is a great way to explain just that.
Q: Did you enjoy the wedding planning process? Why or why not?
We loved the wedding planning process! It was so much fun. I am a very organized person, and had previous worked at Disney's Fairy Tale Wedding so I took each step at a time, and really savored the experience.
Q: What was your hubby's reaction when he first saw you on your big day?
We didn't do a first look, so the first time Orion saw me was on my walk down the aisle. He sobbed. It was so special. We both kept mouthing "I love you" to each other as I walked towards him.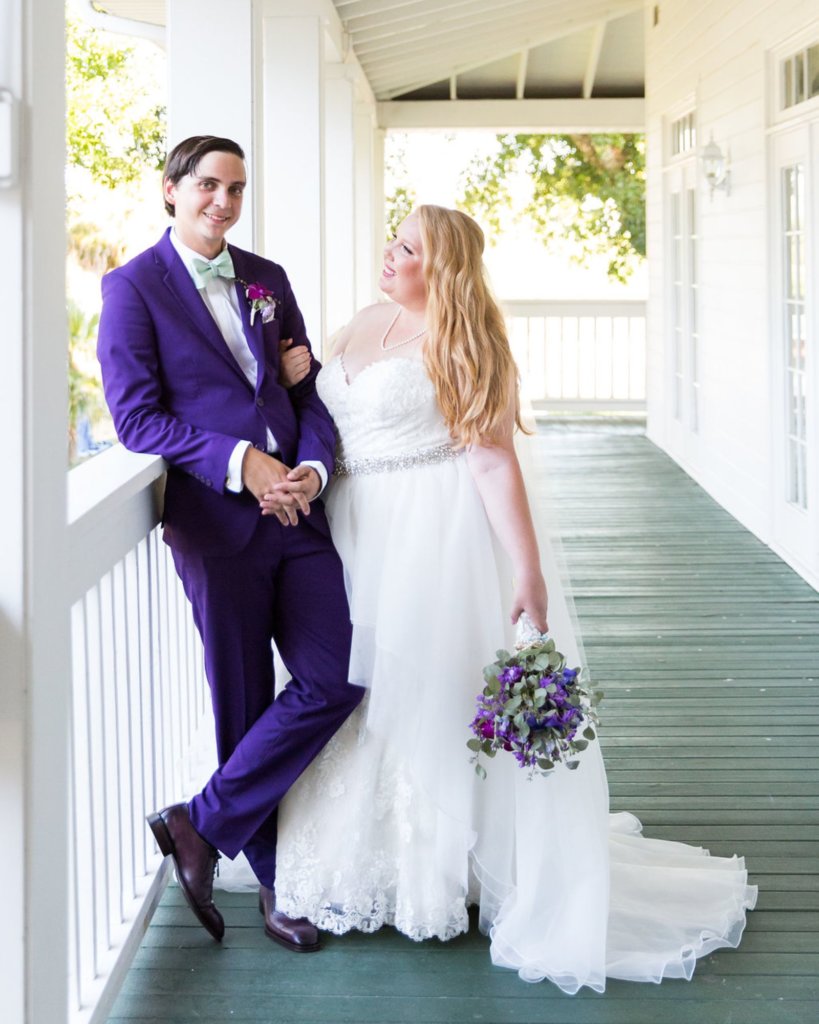 Q: What did you love most about your #CocoMelody dress (es)?
I purchased an amazing detachable skirt special order at the very last minute. It was the best purchase of our wedding. I loved having the extra flair for the ceremony, and the freedom of taking it off for the reception, this wedding dress gave me two looks for my wedding day. Stunning quality, and the way it moved with the wind in photos is to die for!
My MOHs and bridesmaids also wore CocoMelody dresses, and they felt like princesses! So flattering on everyone, and the colors matched perfectly with our palette for our day. I like my bridesmaid dresses so much!!
Q: What do you think about CocoMelody and the customer service?
AMAZING. I ordered my detachable skirt (which is normally purchased with a dress) 2 weeks before my wedding. I sent my measurements, and paid for it (rush international shipping was SO CHEAP), and received it in more than enough time before my wedding. I was communicated with every step of the way, and kept up to date on the process. I could not have asked for a better experience with CocoMelody.