Veils – some will tell you that they are a symbolic piece of a bridal look, while others will insist that they lost their fizz somewhere around the 1980s. If you belong to the latter group of people and are not sold on the idea of wearing a veil, we are here to change your mind about this delicate piece of fabric by the time you get done with this post.
For starters, the moment you pin your veil to your hair is going to be the moment you will feel exactly like you should be on your wedding day – like a bride. This means that your veil will literally set the seal on the transformation from your everyday identity to… a bride. Do you really need more reasons as to why you need a veil? Well, just in case you are still on the fence, here are five key reasons why you should wear a veil on the biggest day of your life.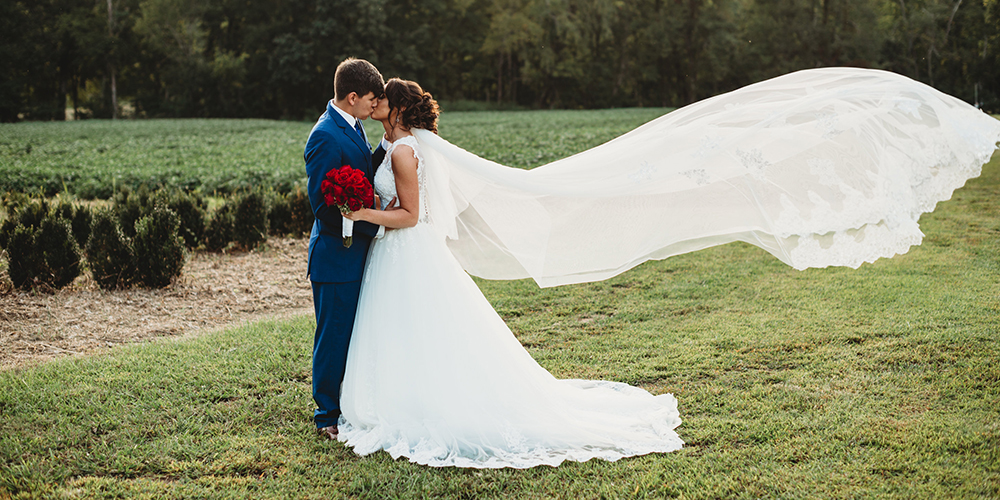 Style: #LWXT1406E, Image Credit: Sarah Irvin Photography
 1. It will complement your figure
You may not know this but a veil can stretch out your torso and balance the fullness of your bridal gown. Yes, wearing a veil can actually make you look taller and slimmer on your big day! Not only that, but the right veil will also complement your wedding gown silhouette, making it look more gorgeous than it already is.
2. It will flatter your face
Regardless of the shape of your face (round or slender or oval), the veil could be your best friend. If you have chubby cheeks, wearing a veil can create a slim down effect on your face. But what if you already have a long face? Well, in that case, a veil will add a little weight on your face to naturally make it look more round. You can rest assured that all the eyes are going to be on you on your big day.
3. It will make your photos look excellent
Wedding veils are a gorgeous addition to your wedding day photo album – whether they are wrapped around you in a fabulous cocoon or blowing freely in the gentle breeze. Using your veil as a prop for your wedding photos can undoubtedly help you capture creative and magical moments that you and your significant other can hark back to for the rest of your lives – just turn your thoughts to Pinterest for inspiration.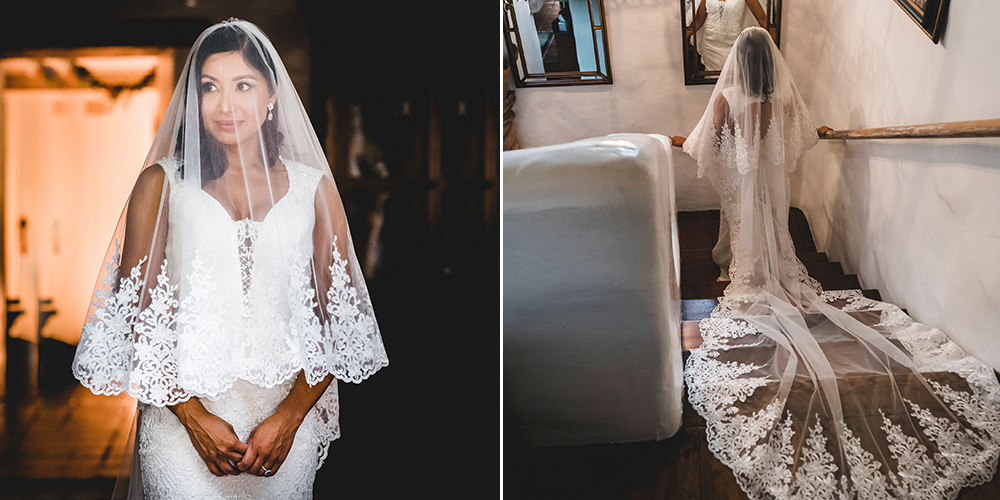 Style: #1066 & #AV0015, Image Credit: Jason Burns Photography
4. It will make your bridal look your own
Whether your wedding style is elegant or casual, you probably would not want to look like every other bride on your wedding day. Between scattered lace veils and sweeping cathedral-length ones (in an astonishing variety of embellishments and lengths), there is clearly no shortage of viable options for you when it comes to choosing your bridal veil. This means that you have the opportunity of giving a personal touch to your bridal look and make it more unique and special. How fun is that?
5. It is a nod to tradition
Veils have been a longstanding part of the bridal ensemble. Sure, we are all for breaking wedding traditions, but if you have always had dreams of getting married in a classic church setting, for instance, or you just want to be a part of this long and fascinating history (even if you do not buy into any of the superstitions), then you cannot go wrong with a bridal veil.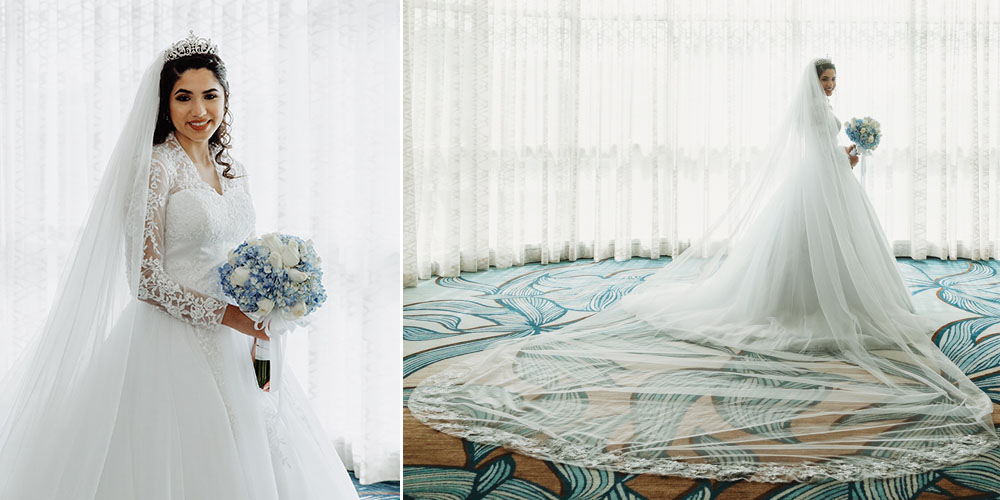 Style: #CWZT14013 & #CV001500A, Image Credit: Wild Clover and Honey 
Convinced? We thought so! Now that you are in love with the idea of wearing a veil for your big day, it is time to pick the right one that goes well with you and your unique personality. Whether you are feeling like a princess and considering a royalty-inspired veil or looking for something more modern, you will surely find a veil style that works for you. Whatever style of veil you come down in favor of, though, we know you will look amazing!
Picture yourself walking down the aisle in your spectacular wedding dress and the perfect wedding veil – truly magnificent, is it not? This captivating moment is irreplaceable and everyone in attendance – from your mom and dad to your groom and your bridal party – will get teary-eyed for sure.