As soon as a woman is engaged, she starts looking for that lovely, magical wedding gown of her dreams and when she finally finds "the one", it is a feeling of absolute bliss. The excitement of carefully shimmying into a gleaming, perfectly fitted wedding dress is truly unparalleled. If like most brides, however, you have chosen to walk down the ceremony aisle in a chic pair of three-inch stilettos and trade them for a lovely pair of comfortable, dance-friendly shoes for the reception, how on earth are you going to prevent your wedding dress from pooling on the floor?
No need to panic! We have come up with these five simple tricks to help you ensure that your wonderful dress does not drag on the floor when you change your shoes during the reception.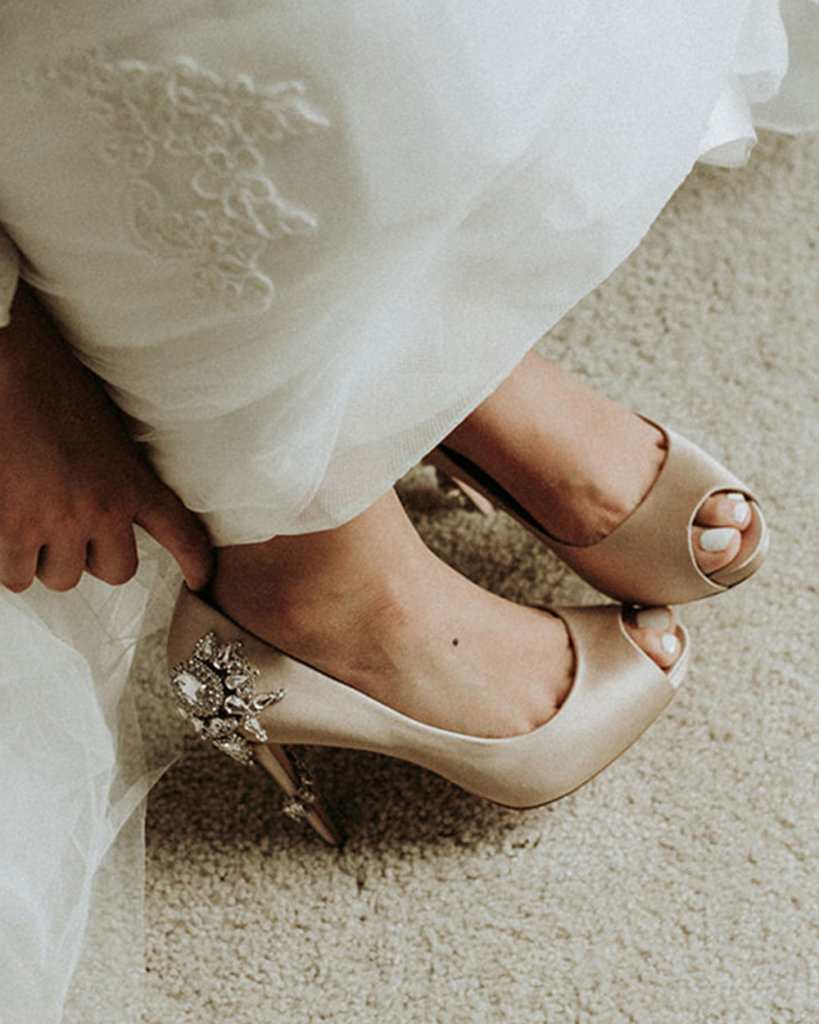 Style: #LD4622, Image Credit: Chuy Photography
1. Always buy your wedding dress first
As soon as you have picked out your dream wedding dress – whether that be an A-line wedding dress or a ball gown, you will need to call upon your seamstress and go through a few fittings and alterations to make sure that your dress fits you to perfection! A big part of your dress fitting is assessing the dress length to ensure that the bottom of your dress does not end up pooling on the floor all day long. If you do not have your wedding shoes with you at the dress fitting, your dress is more than likely to either end up too long, or too short. By taking your shoes to the fittings, however, your dress can be cut and hemmed at just the right length to ensure it is comfortable and out of the way.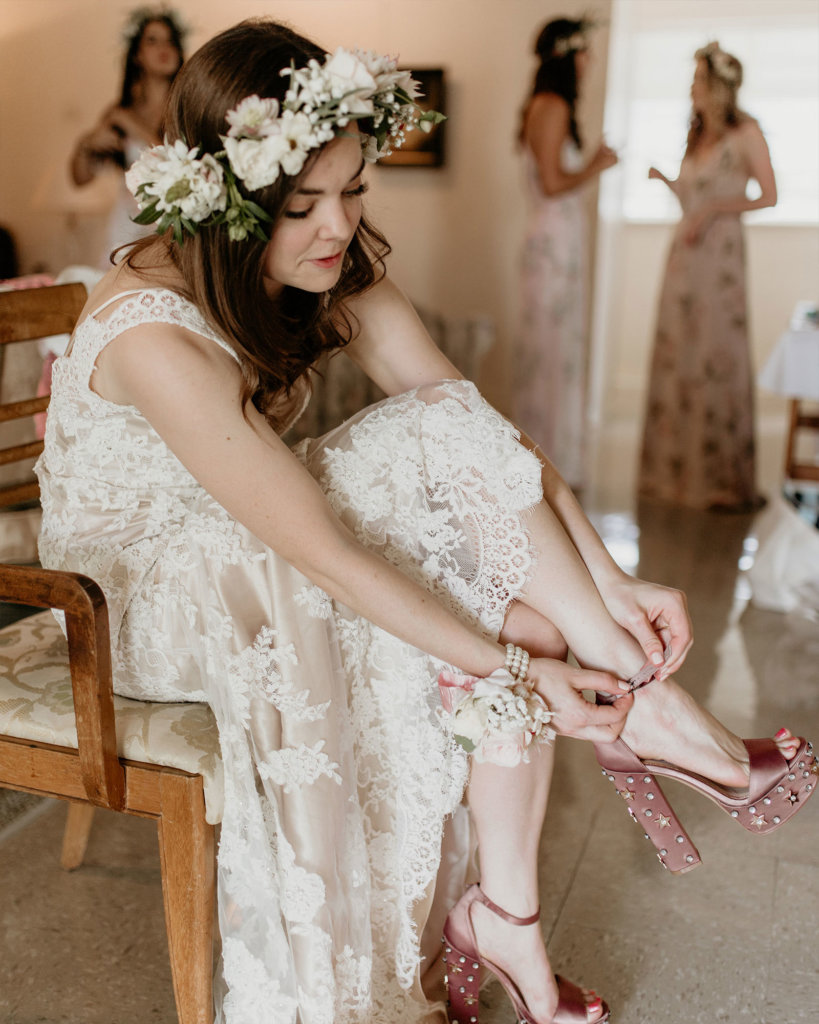 Style: #CWXT14061, Image Credit: Alysha Miller Photography
2. Consider adding a bustle
You can have your seamstress put a secure, custom made bustle in place that will gently lift your wedding dress far enough off the ground and pin it in the back. When a bustle is added to your wonderful dress, changing your shoes is no longer an issue. But because bustle loops show a tendency to break, it is a smart idea to attach some safety pins to the underside of your gown in case of an emergency.
3. Buy a bridal petticoat
A bridal petticoat is one of the most affordable ways you can prevent your flowing gown from pooling on the floor when you switch from heels to flats. Not only will it gently lift the hem of your wedding dress at least an inch off the ground, leading to a flawlessly polished look, but also save the bottom of your lovely dress from all sorts of unsightly stains (think grass, wet asphalt, dirt, etc.) that are bound to occur during the after party hours!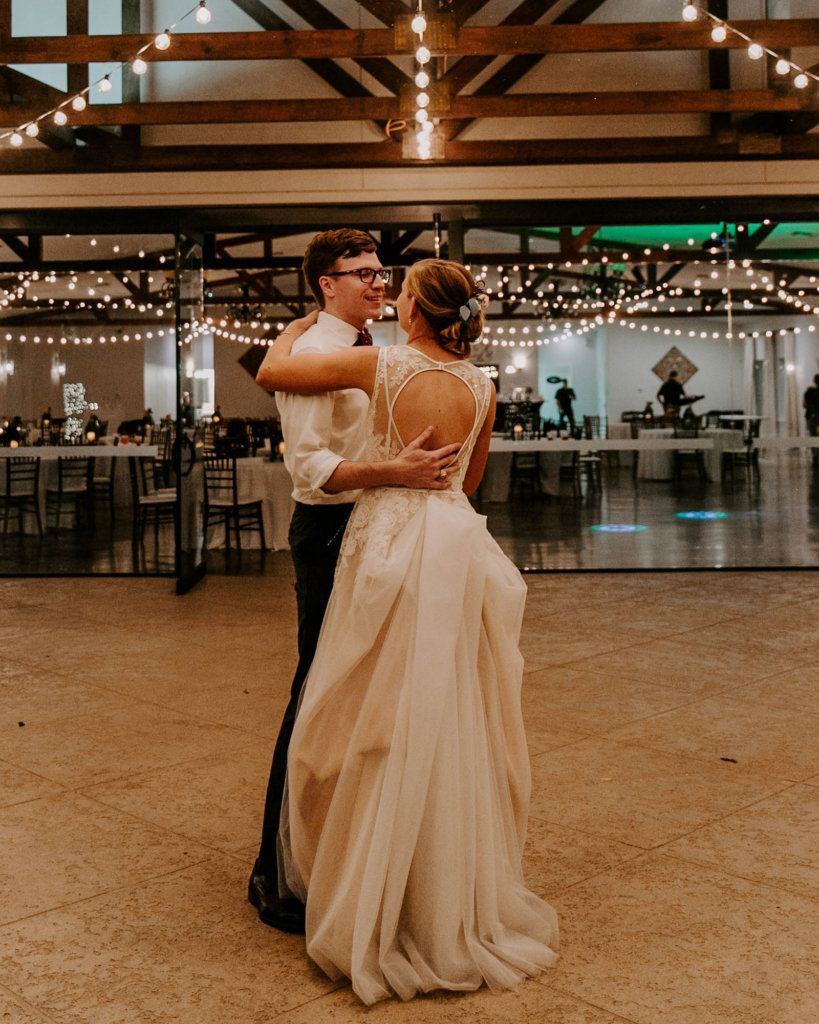 Style: #LD3932, Image Credit: Taylor Sivard Photo
4. Purchase two pairs of shoes that have a similar heel height
Is there a "wedding rule" that you have to have two pairs of shoes with a dramatic height difference? We don't think so! You can (and you should) always purchase two pairs of shoes that have a similar heel height so that changing from a pair for the ceremony and photos to another for the reception does not damage your dress. What we are saying is, if you cannot ditch your heels, ditch your flats and go with comfortable yet elegant high platform wedges instead.
5. Buy a knee-length reception dress
So you don't want to purchase two pairs of shoes that have a similar heel height because you want to show off both your fabulous heels and flats? Then how will you change your wedding shoes freely without getting all steamed up about the hem of your skirt dragging as soon as you change out of your high heels? You can take the tried-and-true route and get yourself a second, knee-length wedding dress, which you can change into right after the ceremony.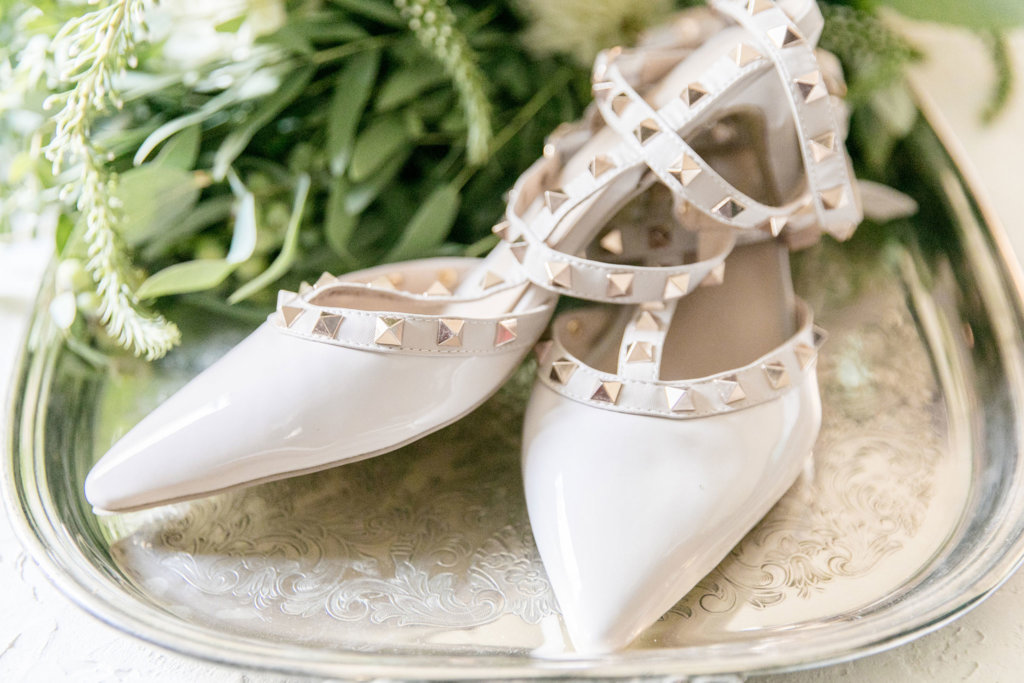 Image Credit: Gina Purcell Photography
With these five simple tricks, you can ensure that your gorgeous wedding dress does not drag on the floor if you swap from heels to flats… That being said, we would advise you to not pay any more attention to your wedding dress than is necessary and focus more on the grand festivity and joyous celebration of your big day.