Franciella and Alfredo exchanged their sweet "I do's" in Italy, just two of them. The breathtaking bride wore a romantic long sleeve gown with beautiful floral details, the perfect complement to her dreamy travel wedding! Congratulations to Franciella & Alfredo and see some of our favorite pics below:
All photos were taken by Ulisse Donnini.
Wedding Dress Style: #LD5713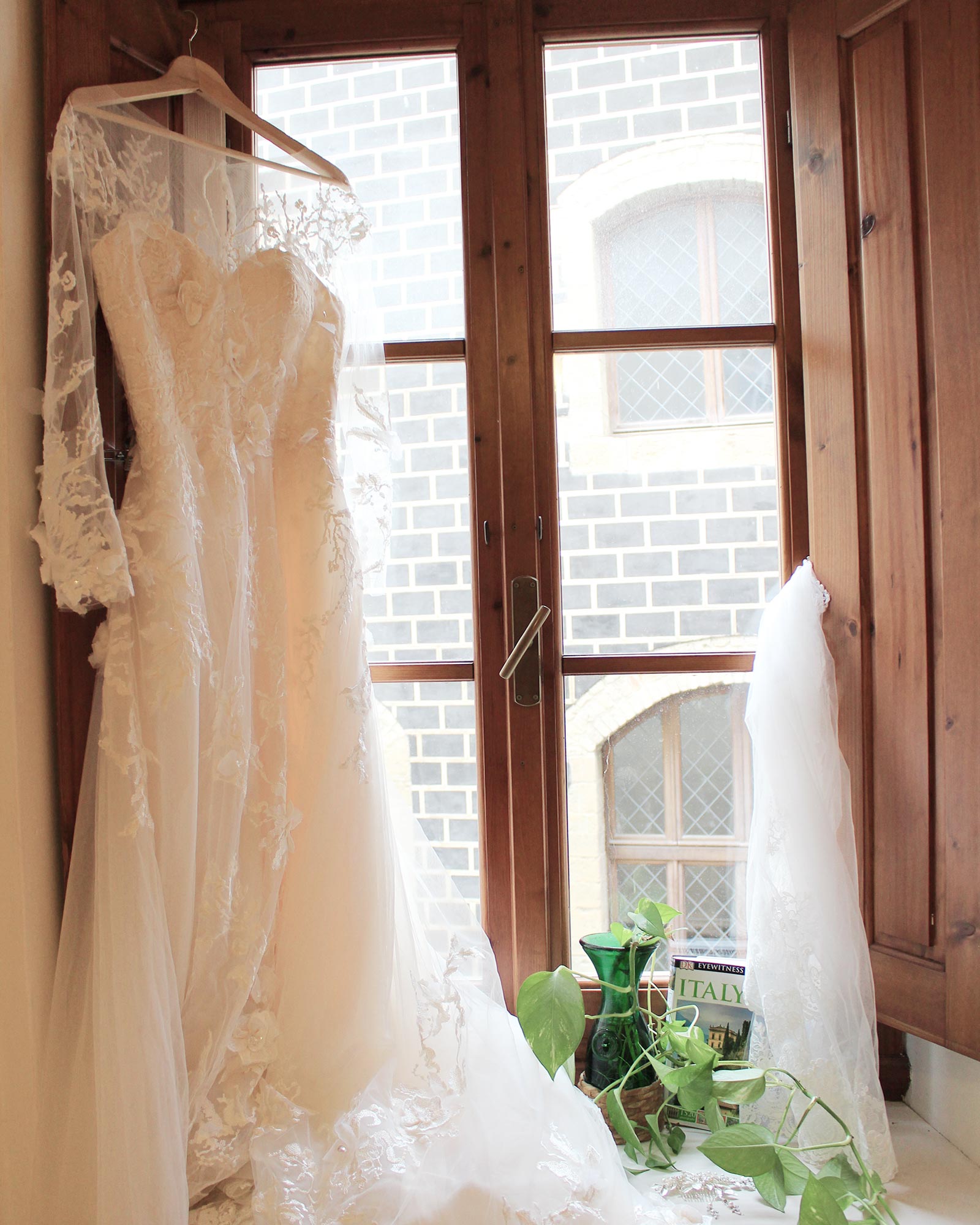 Q: Any advice or tips for future Mrs.?
Take your time to decide every detail and mainly accept help from others that way you won't get crazy. Relax everything is going to be great, it will be the best day of your life.
Q: What was the inspiration behind your wedding theme?
My fiance and I are from México but we lived in different cities so it would be very complicated to have a ceremony with all our families and friends in one place. We were thinking hard about it and finally we decided to get married in a trip into Europe that we had already planned, so we got married in Florence Italy in a ceremony just for us.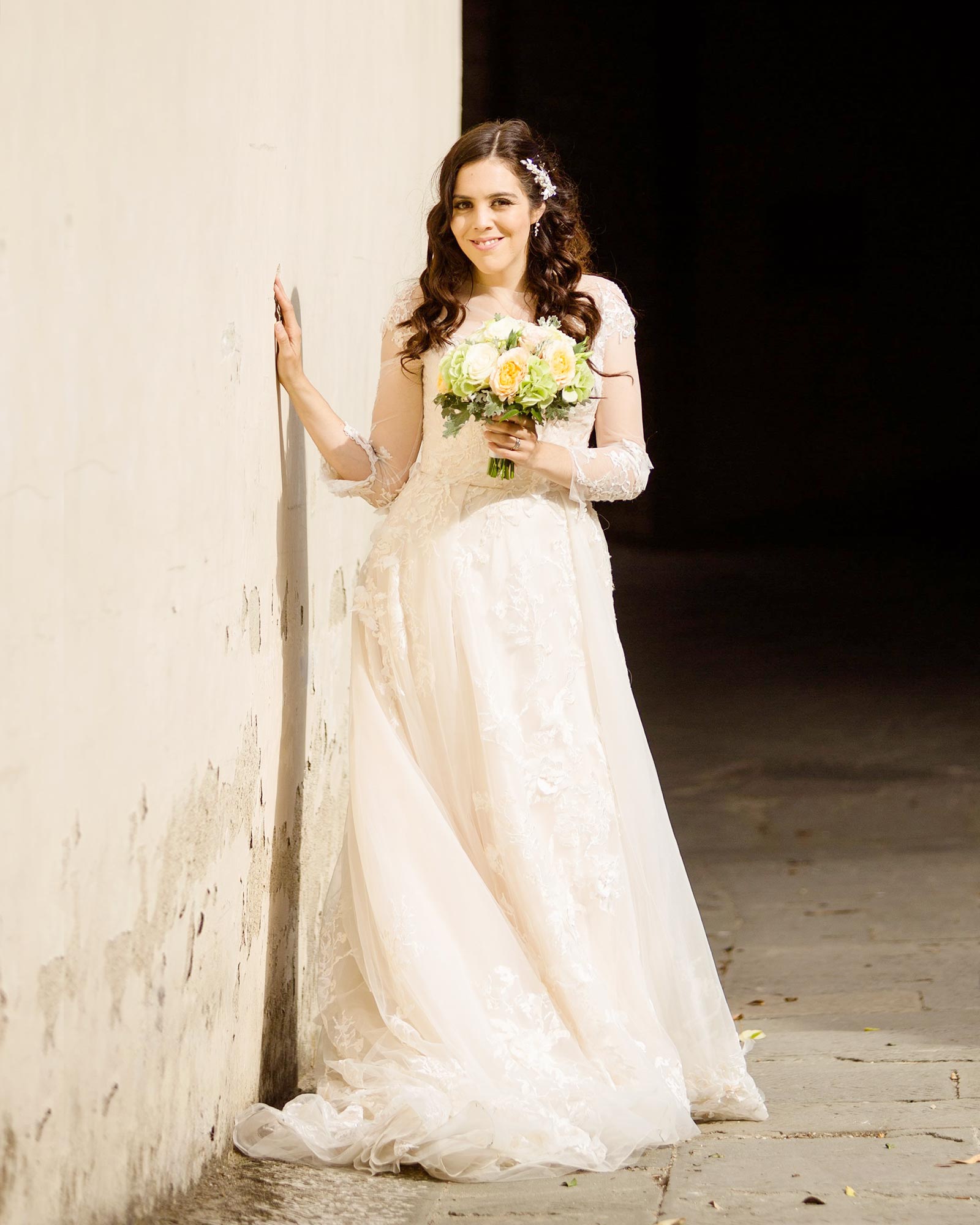 Q: Tell us your love story! Where & How did he propose?
We met in college during a congress, we became friends and after a year we started a relationship of 8 years, where we were living in different cities even different countries, because work, study, and so on but finally while I was living in New York we decided to get married and be finally together in our country Mexico ,without long distance between us.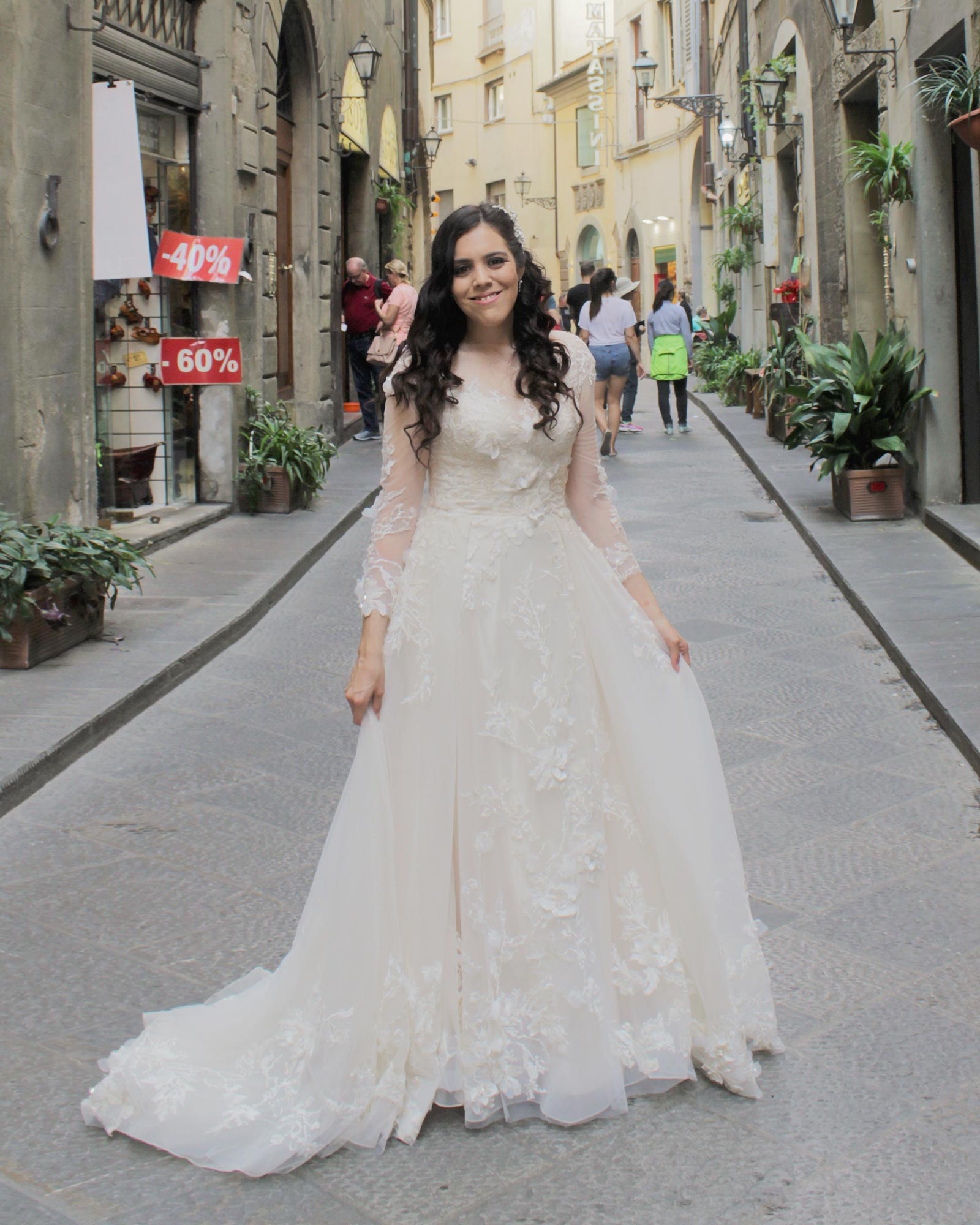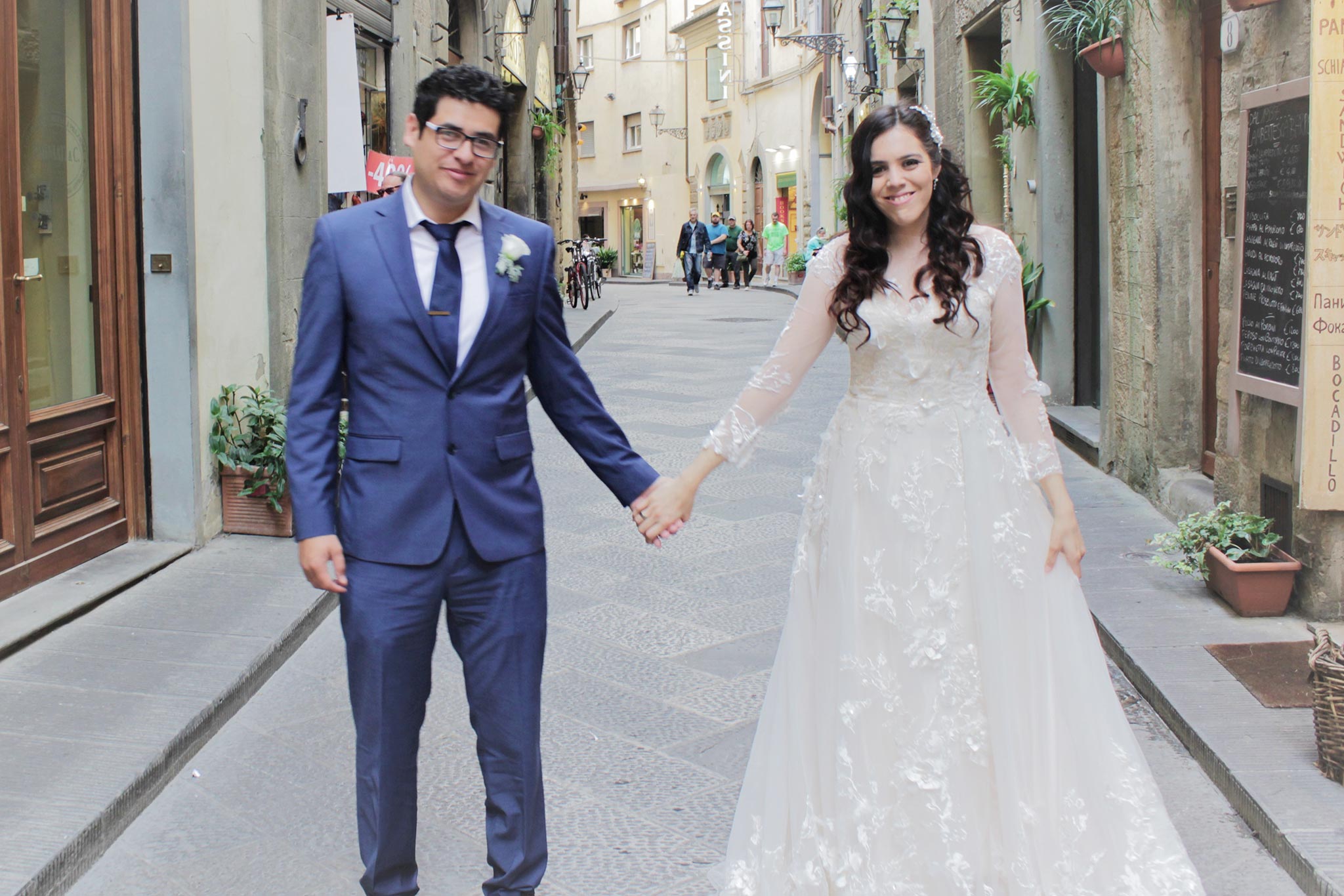 Q: How would you define the message "Dare to Love"?
In my experience I can say that , sometimes the way is not easy, but you know when it is the only one, your soulmate and who makes you feel and be better and it worth anything.
Q: What was the best/most memorable part of the day?
When we saw each other in our religious ceremony, everything just clicked.No more pressure, no more running no more being away anymore, we were finally together and we would be forever.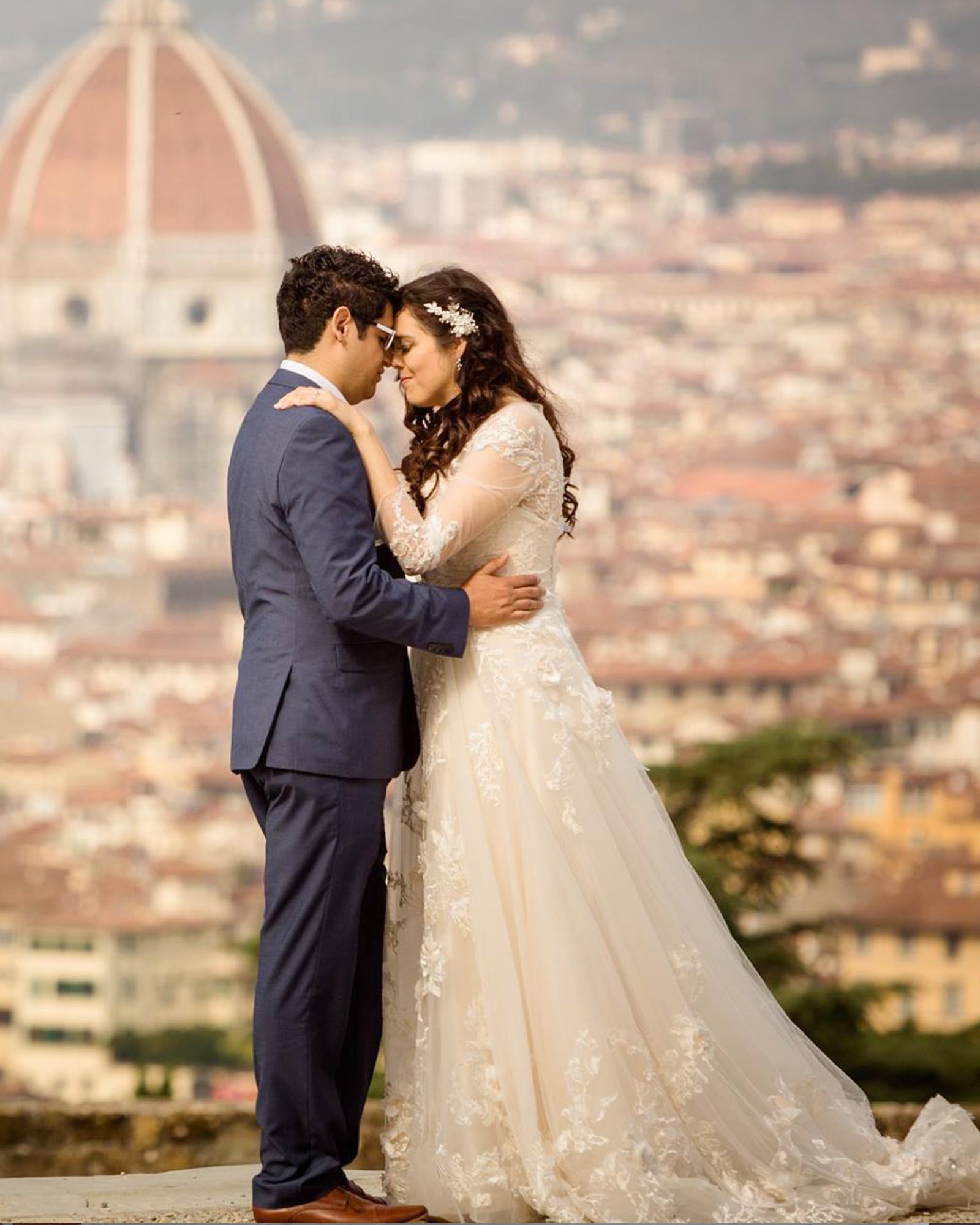 Q: What did you love most about your #Cocomelody dress (es)?
EVERYTHING! It was the color that I always wanted to get married and the lace was so lovely and elegant. I love my wedding dress I wish I could wear it again.
Q: What do you think about Cocomelody and the customer service?
They are the best, Cocomelody helped me so much and I'm so thankful for my beautiful dress.