Casual wedding dresses are one of the most sought-after bridal fashion trends of 2019. And why wouldn't they be? These breezy gowns are amazing with a capital A. They are low-key elegant, a lot more comfortable than other wedding dresses, they are affordable… Oh, and buying a casual wedding gown is also money put into good use because, well, it is a dress that you can wear again – perhaps to a cocktail party or a fancy dinner with your man? You cannot expect all of this from a typical wedding gown, can you?
Fancy yourself an uninhibited gown for your laid-back big affair? Here are six great styles that you can consider.
1. Style #LD3569
This lovely champagne gown from LB Studio collection is how every casual wedding dress should be. It looks very minimal (not boring), has character (not loud) and is pretty stylish (not over the top). Featuring a romantic boho-inspired design, a delicate A-line silhouette, soft ivory lace appliquéd bodice and flowy tulle layered skirt, this dress is understated but jaw-dropping all the same.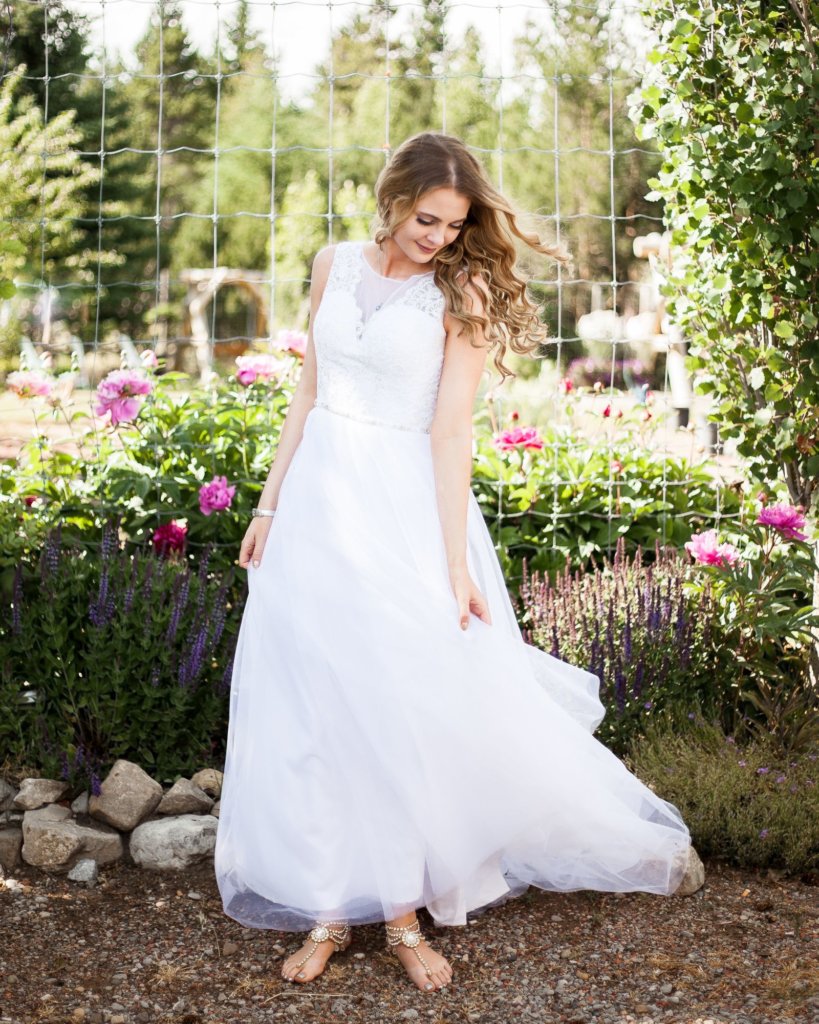 Style: #LD3569, Image Credit: Sally-Ann Taylor
2. Style #LD3734
This chiffon sheath wedding gown from LB Studio collection is romantic, sexy and feminine. Its airy and lightweight design actually makes this gown perfect for a beachside wedding celebration. Not to mention, details such as subtle beading details around the bodice, a flowy chiffon skirt, an exquisite open back and a plunging v neckline really nail the carefree bridal look.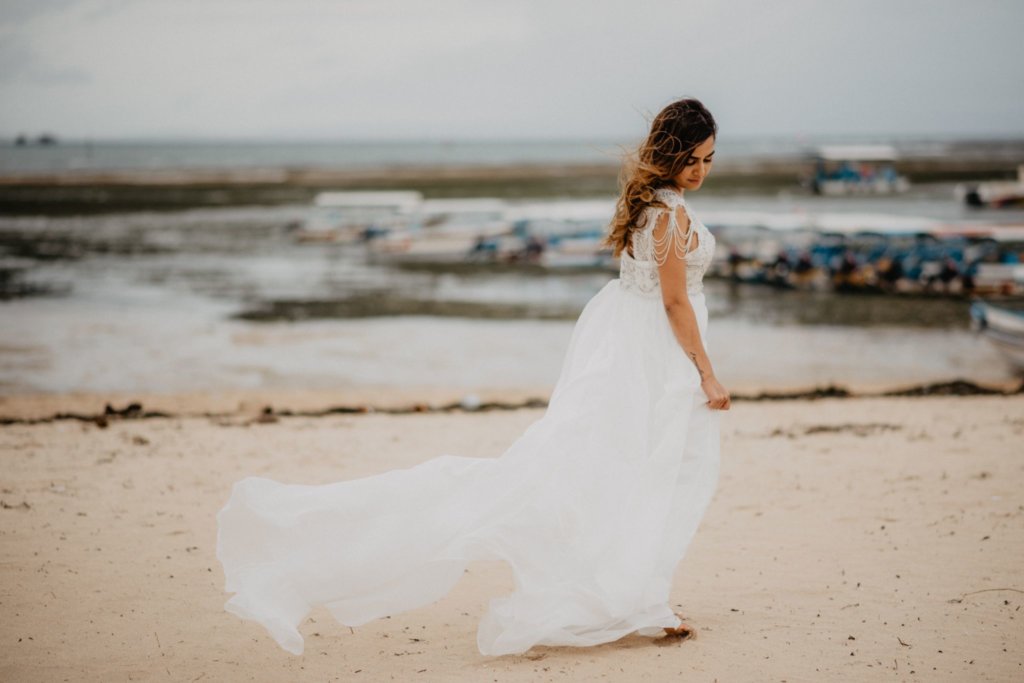 Style: #LD3734, Image Credit: Wah Photo
3. Style #LD5833
If you want to add a relaxed yet graceful touch to your bridal ensemble, this dress is for you. With whimsical appliqués on the bodice and a sleek A-line silhouette, this gown from our Lily White Collection has an irresistibly ethereal feel and yet it is very easy and effortless. We are in love.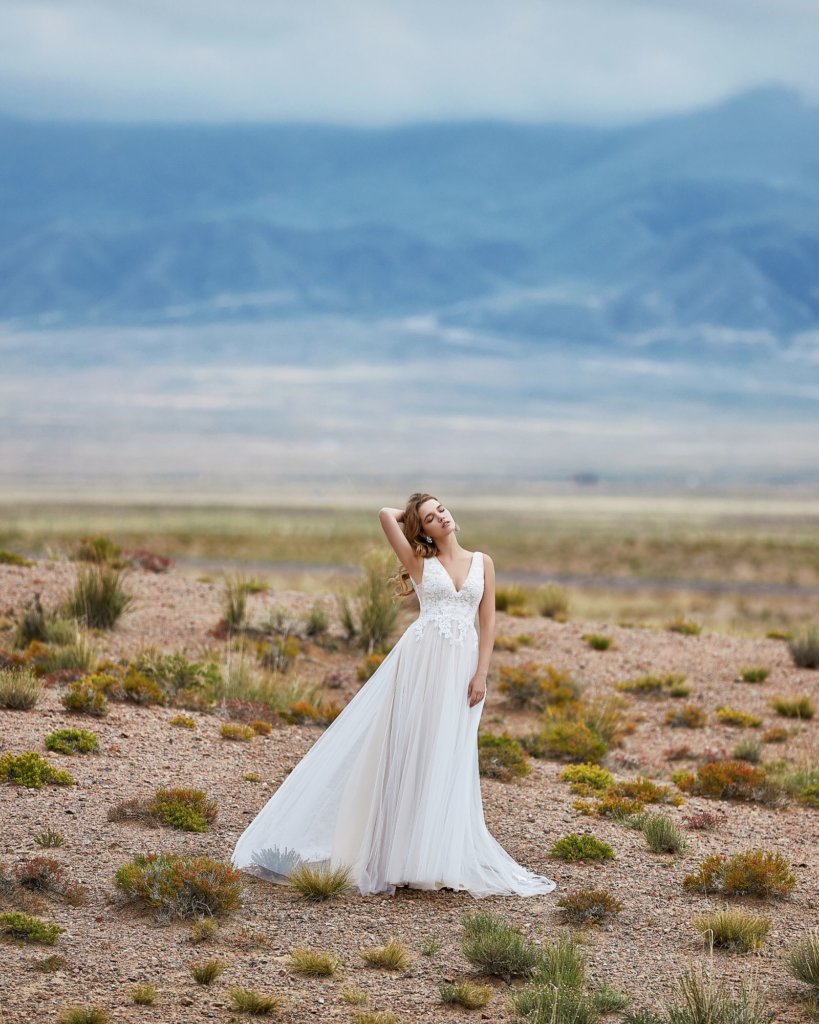 Style: #LD5833
4. Style #LD5845
Your wedding gown does not have to be ornate to look spectacular and this gown validates that. This timeless tulle overlayed A-line dress from Lily White Collection features a flattering V-neck bodice with illusion straps and v-back. All of these details certainly make it look both chic and simple.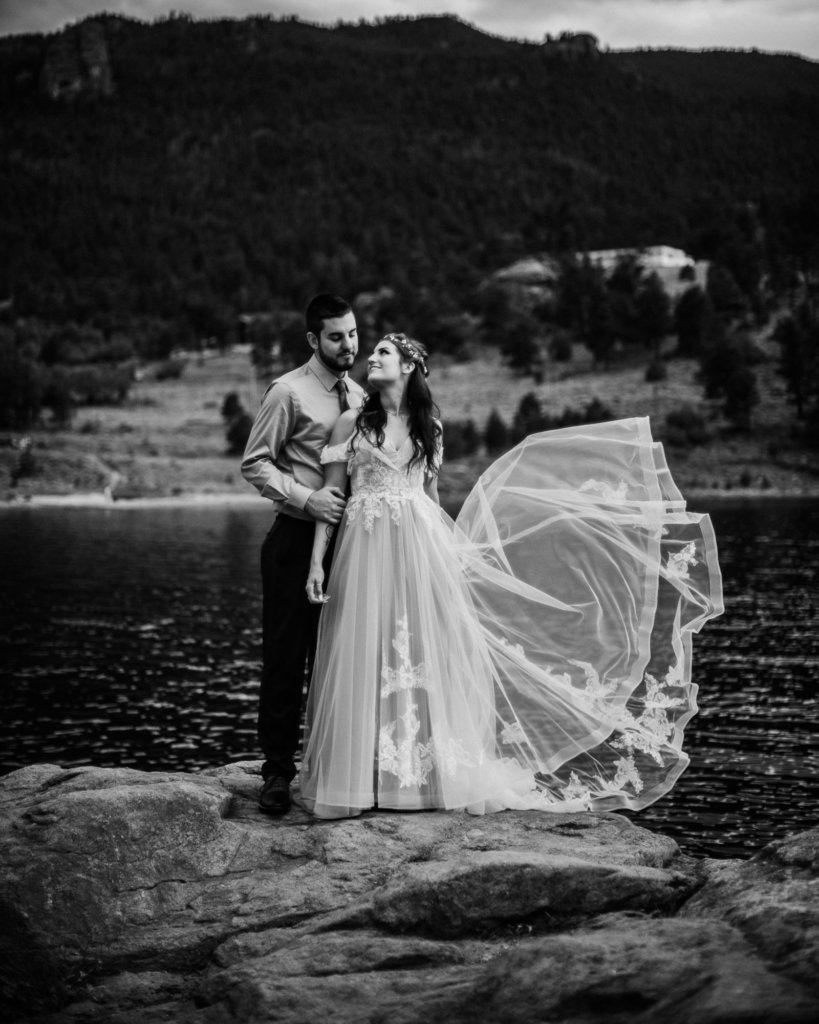 Style: #LD5845, Image Credit: Morgan Jersi Photography
5. Style #LD5832
Trends may come and go, but there is something about simplicity that never goes out of fashion. Do you agree? This minimally decorated A-line gown from Lily White Collection exudes a simplistic elegance that you will fall in love with. The elaborately designed lace appliqués, spaghetti strap neckline, sweep-brush train and utterly romantic ivory and silver pink shade – what is there to not love about this gorgeous dress?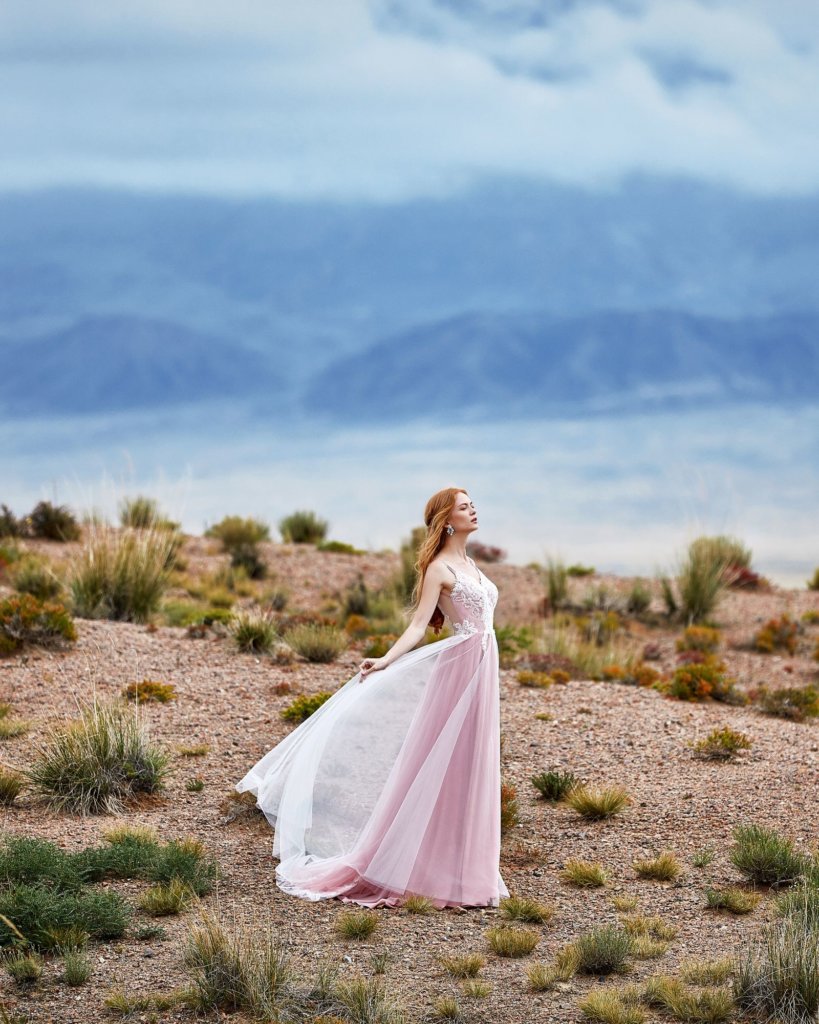 Style: #LD5832
6. Style #LD5359
This sheath gown from our Bohemian Nomad Collection by Puey is inspired by the Greek Muse of eloquent poetry. Rightly so, it is very, very elegant. Featuring a dramatic lace illusion bodice and tiered fringe skirt, this breezy and comfortable bohemian wedding dress highlights the feminine aesthetic of the bride. If you are hosting a low-key, casual outdoor wedding, you cannot go wrong with this lovely dress.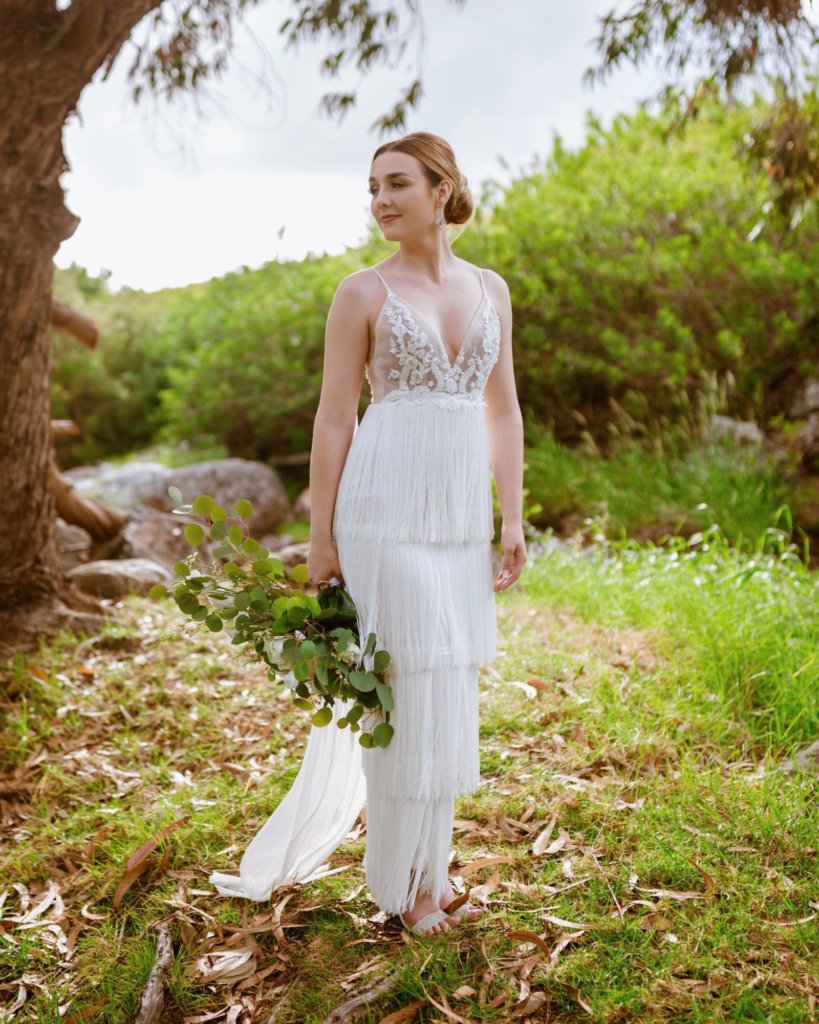 Style: #LD5359
These six casual wedding dresses will not only make you look stylish and chic, but also make you feel comfortable enough to tango or cha-cha-cha your way around the dance floor on your big day.
If you are planning on hosting a casual wedding, here are eight wonderful ideas that you can consider – 8 Casual wedding ideas for relaxed brides.