When it comes to your wedding planning, you must have covered every last detail – from your wedding gown and the wedding décor to the menu and toasts. But have you thought about how the reception will end? If not, then you should get right at it as soon as possible. After all, the best weddings are the ones that have worked towards a definitive ending.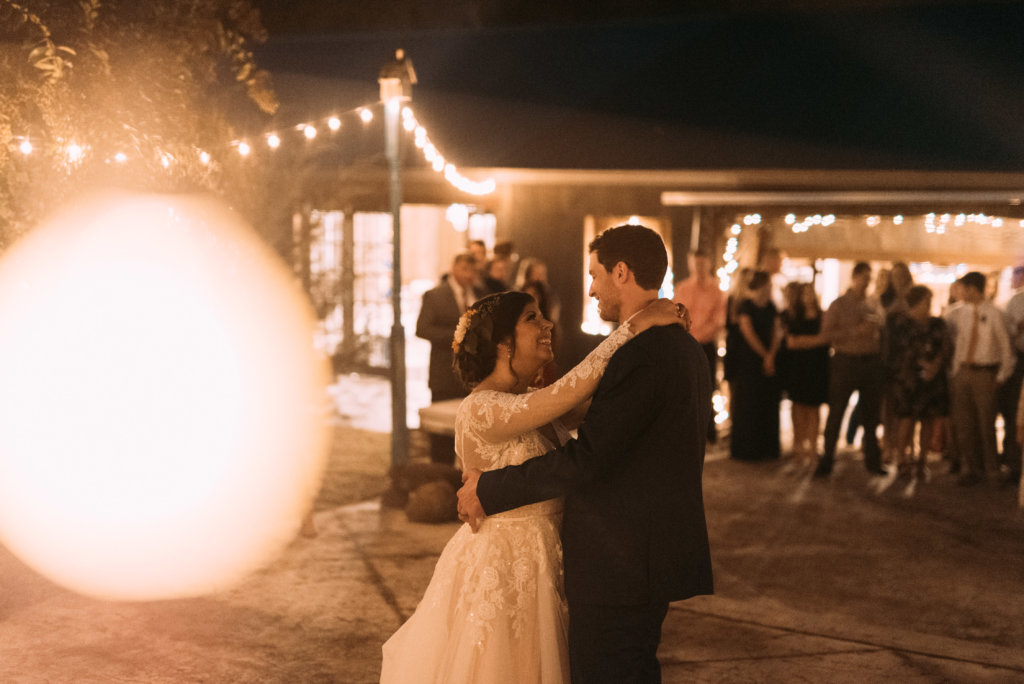 Style: #LD4432, Image Credit: Mary Claire Photo
1. Cap off your wedding with a spectacular display of fireworks
A fireworks display certainly makes for a wedding that your guests will never forget. They can be a really fun and unique way to end your reception. Talk about going out with a bang!
There are so many choices; really the only limitation is your budget. You can choose an icy all-white display that will dazzle and sparkle like your white princess wedding dress. More exuberant brides will love a mixture of bright colors lighting up the night sky. Choose bold fireworks colors like red, green, and blue. A really incredible and impressive ending to your reception would be a fireworks show done in your wedding colors. How amazing is that?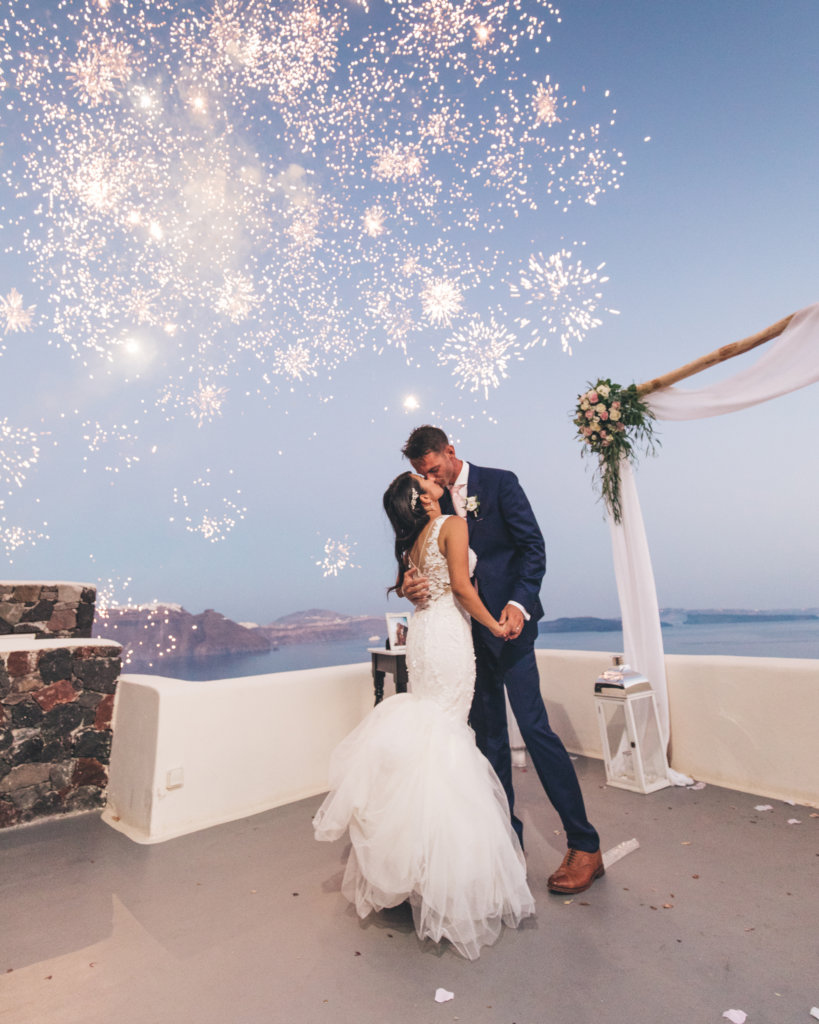 Style: #LD5058, Image Credit: Miltos Karaiskakis Photography
2. Wedding favors are wonderful take-home gifts to end your wedding
What better way to end a sweet event than giving away sweet treats? It is such an instant gratification for the guests if they leave with these goodies in hand. It will be something that they will truly and instantly like, and maybe instantly eat as well. While there are other edible favors that you can give away, chocolates are and will always be a popular choice. Some chocolaty items that you can choose from as your chocolate favors include chocolate bars, chocolate cupcakes, chocolate-coated apples, chocolate cookies and chocolate-coated almonds.
3. Sparkling shower for the grand exit
There is a wonderful custom that when the bride and groom leave their wedding, they would be greeted by cheering guests tossing rice at them. But if you prefer not to go with the traditional rice, out of concern for the birds that may eat it, there are plenty of other things your guests can toss or do when you make your grand exit.
If you want your exit to be dramatic and sparkling, why not go with actual sparklers? They look fantastic lighting up the night sky as the newlyweds dash away arm in arm. A canopy of sprinklers held aloft also makes for some stunning photographs for your wedding album.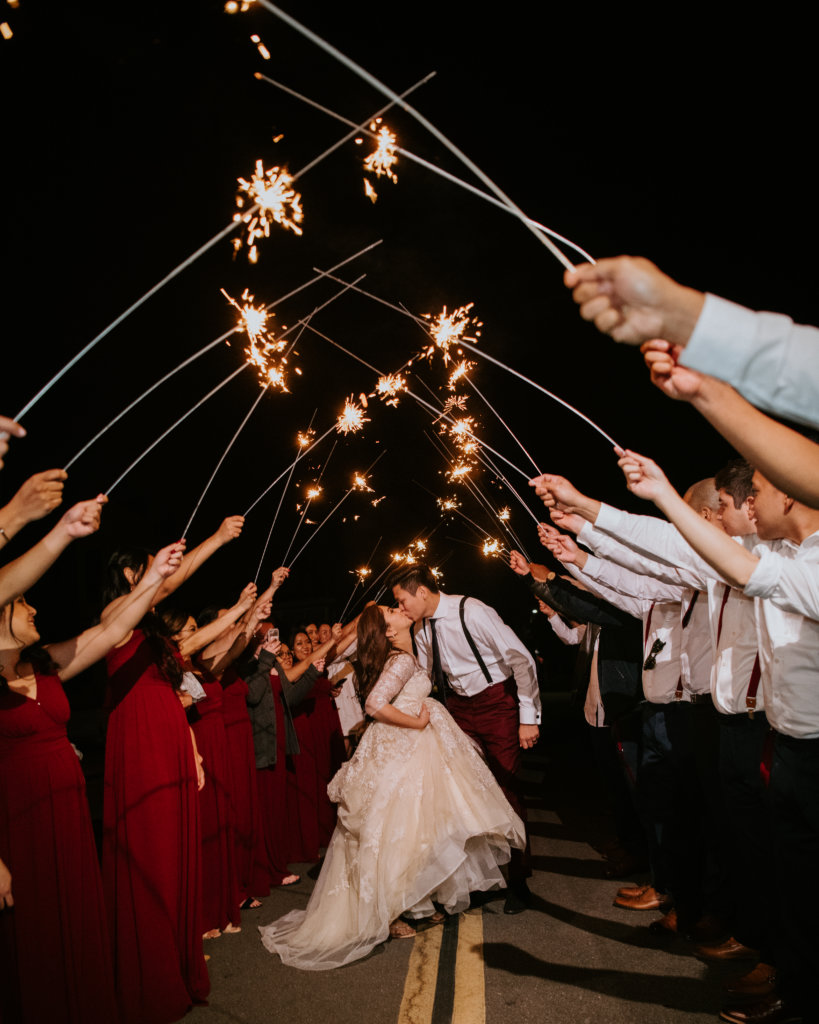 Style: #LD4622, Image Credit: Pretty Branch Photography
4. Buuble-ize your exit
Apart from sparklers, you can also use bubbles to add a fun and ethereal touch to your exit. These cute little lovelies will look perfect as you head out the door for a happily ever after. Here is an idea: put a basket of bubble pots in the doorway to your ceremony and add a sign asking your guests to take one. Make sure to notify your photographers of your plans though, so they can organize themselves to take some magical shots of you and your hubby.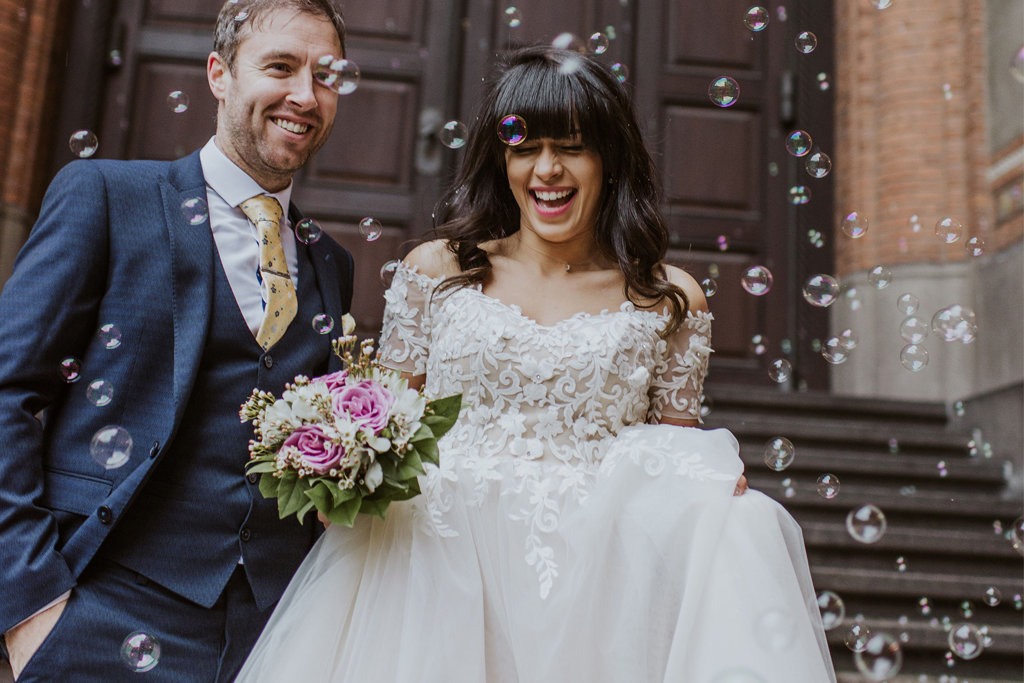 Style: #LD5830, Image Credit: Faces Of You Photography
5. End the day on a high note with a song
You may have thought about the last song you would like to have played at your reception. Music can really put an exclamation point on the end of an incredible evening. Your guests will most likely be tired from a long day of partying, so you may want to choose a popular slow song that is easy to sing along.
6. … or with a 'Last Dance'
One great way is to end your grand wedding is to have a 'Last Dance.' If you want to give your guests a last happy memory, rather than choosing a romantic ballad, pick a song that is happy and upbeat and ask all of your guests to come out to the dance floor and celebrate the evening for one last time. Keep in mind that most locations will have a closing time so make sure that there is time to play the music for the last dance.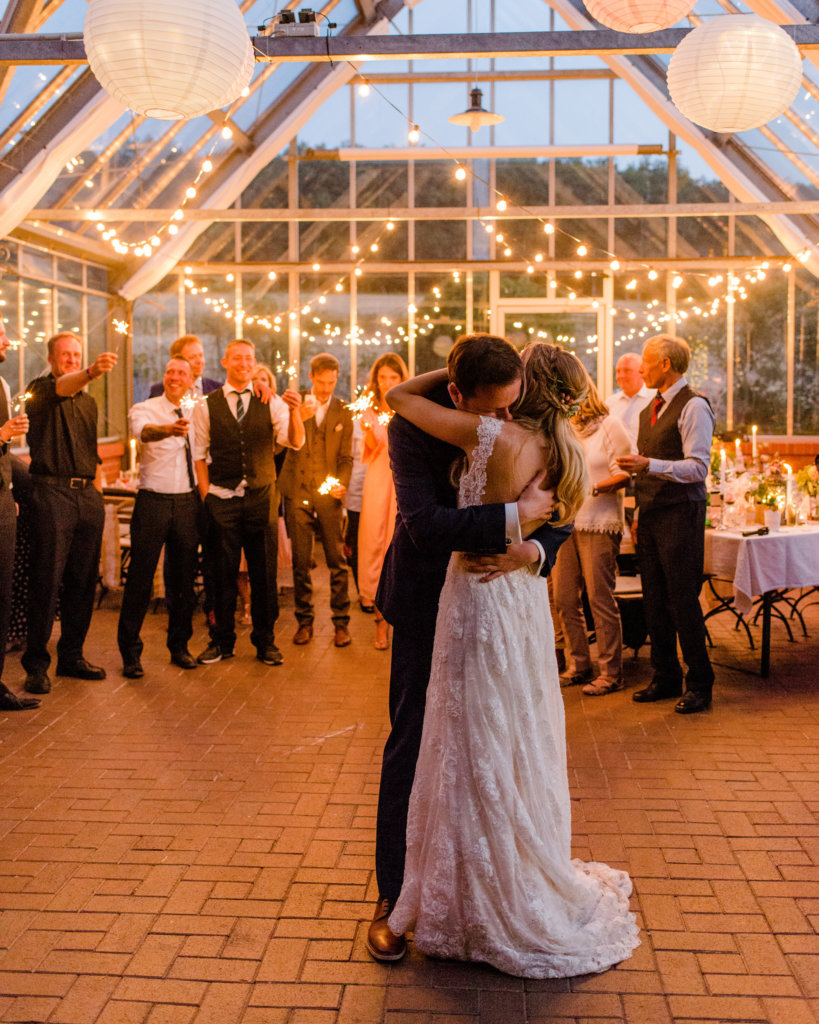 Style: #CWVT15002, Image Credit: Miriam Peuser Photography
In conclusion
The ending of your wedding is as important as your wedding ceremony. Think about how important the end of a movie is, if it is a bad ending, you probably will not recommend it to friends and you certainly will not watch it again. Your wedding will not get a second chance; get it right the first time around.