Do you think age matters or is it only a number? Jeanie & John's simple celebration in First Lutheran Church proved that you're never too late to find true love! We're really honored to help make Jeanie's dream come true! Take a look at some of our favorite shots from this cute wedding:
All photos were taken by Taylor W. R. Emmert.
Wedding Dress Style: #CWZT13021
Q: Any advice or tips for future Mrs.?
Keep it as simple as possible.
Q: Tell us your love story! Where & How did he propose?
John had been a widower for 5 years. I had been a widow for about a year and a half. We met on Match.com. He had been living out of the area for a while, and just moved back. He chose a restaurant he had been familiar with for our first date, and we were to meet there. He was horrified when he pulled up to the restaurant only to discover that it had been torn down. I was still trying to find the restaurant when I received a panicked call from him. We met at another restaurant nearby and, after a few laughs about the mishap, had a very pleasant dinner.
The specific proposal was not planned, though John has said that he had been planning on asking me for some time. We were sitting across the dinner table from each other, and he asked me, "If I asked you to marry me, what would you say?" "Yes." "Okay, will you marry me?"
Q: How would you define the message "Dare to Love"?
"Dare to Love": We got engaged only a year after meeting, and the wedding was only three months after that. We are 68 and 70. We didn't want to waste time, and we're going for the gusto!!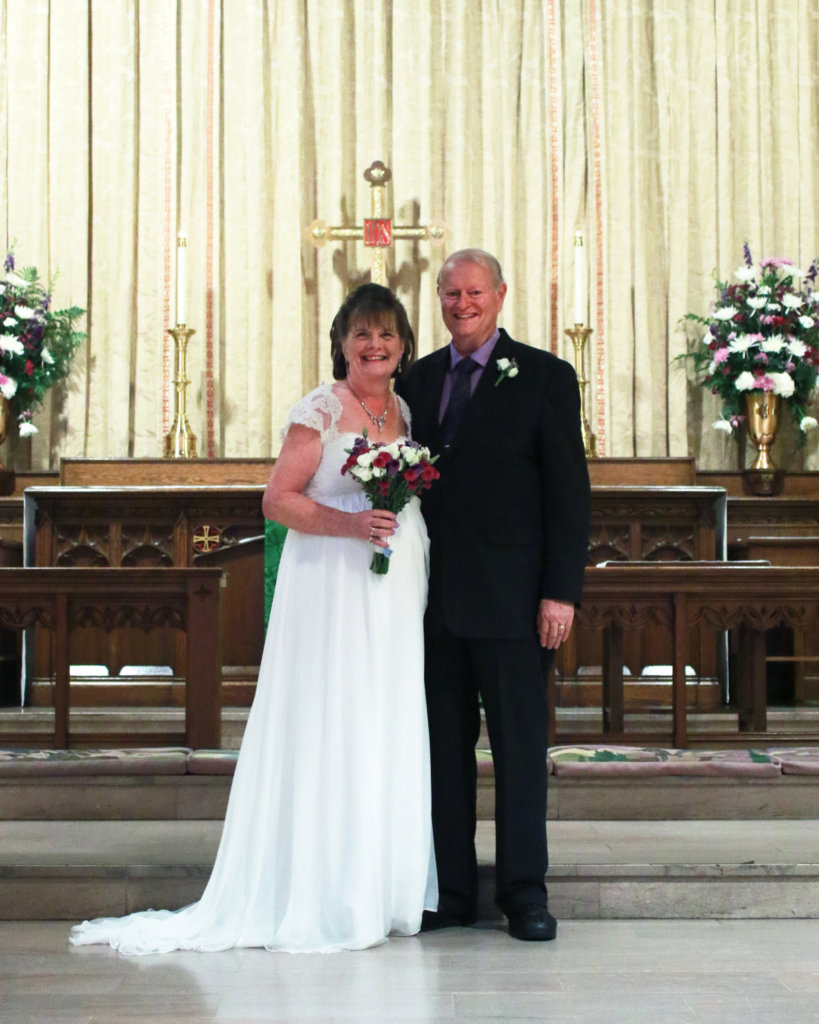 Q: What was the inspiration behind your wedding theme?
We simply wanted everyone to celebrate our marriage with us. I feel like we succeeded because many people have described the event as "a very happy wedding." What more could you ask for?
Q: Did you enjoy the wedding planning process? Why or why not?
It was hectic. I was already in the very early stages of having a house built when we met. We closed on the house and moved in less than six weeks before the wedding. (It was even a major decision deciding where to have my wedding dress sent because I wasn't sure where I'd be living.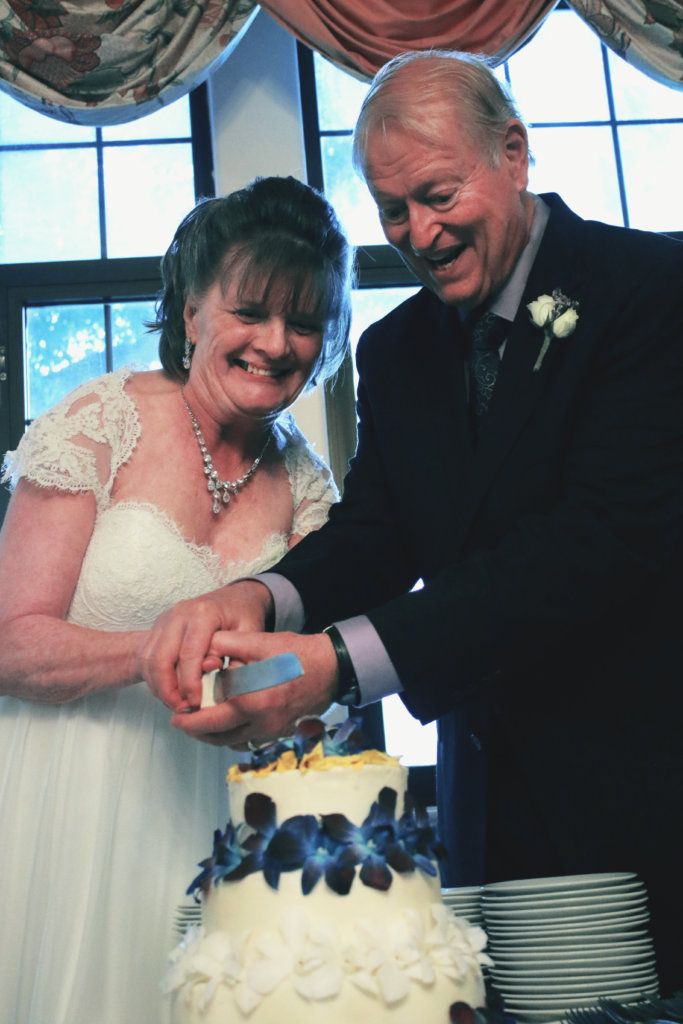 When we talked to the caterer for the reception, she asked us if this reception was for our daughter or granddaughter. My instant response was, "Oh, no. I'm the bride!" Poor thing! She was so embarrassed. But John and I just laughed. We thought it was a very normal question.
Q: What was the best/most memorable part of the day?
I fought tears as I was getting ready to walk down the aisle. But the further I walked (and it was a long aisle!), the calmer I became. And then I put my hand in John's. Our married life was about to begin.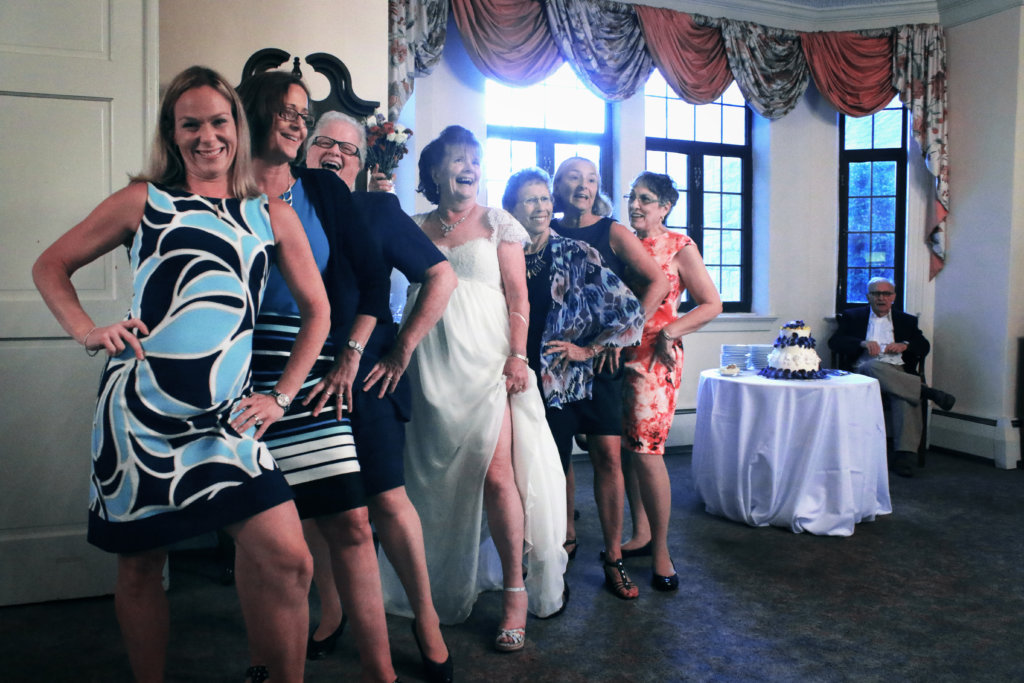 Q: What did you love most about your #Cocomelody dress?
I had never dreamed that I would buy a wedding dress on the internet. But I just didn't have the time to look for one. I felt like I was jumping off the deep end. But I chose it, ordered it, and it was delivered within the time frame I was told. Whew!! I was amazed at the small size of the package it came in. And it fit!! No alterations were needed. I especially liked the small train. It looks great in the pictures.
Q: What do you think about Cocomelody and the customer service?
Everything came through as promised. The whole process was so simple. Thanks, Cocomelody!