Henar & Rahim had the most beautiful rustic celebration in Anaheim Hills, California. Their wedding contains lots of natural details, the flowers, centerpieces, colors and decor were all soft blush and white. The result was so dreamy, totally like a part of a garden! Henar's custom wedding dress with sleeves added an elegant touch as well. Congratulations to Henar & Rahim!
All photos were taken by Chuy Photos
Customized Version of Wedding Dress Style: #LD4622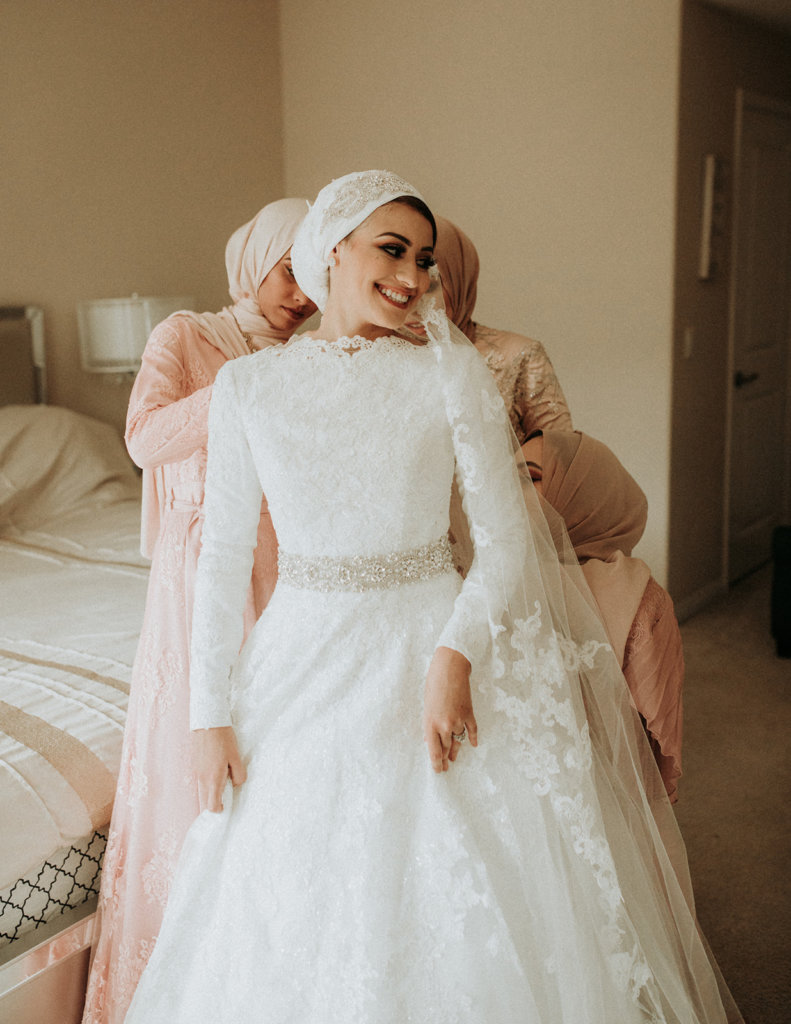 Q: Any advice or tips for future Mrs.?
Prepare your wedding to-do list in advance! This will save you a lot of hassle and stress late down the road. Also, don't get hung up over small details. In the end, the most important thing to invest your time on is your marriage, not so the wedding.
Q: Tell us your love story! Where & How did he propose? 
We met when we were in high school but unfortunately, we went to different universities and didn't connect until the summer before our senior year of college. That's when we really got to know one another and started falling in love. In December of 2016, we went to Black Sand Beach in Northern California, where he proposed and I said yes!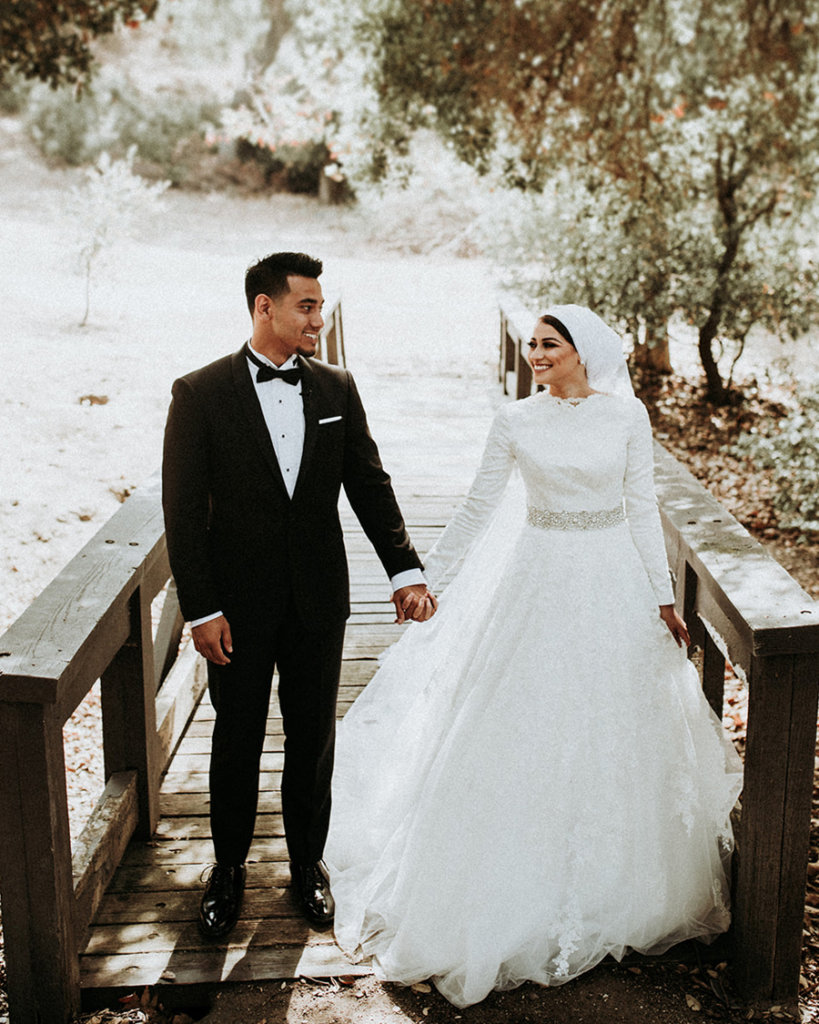 Q: How would you define the message " Dare to Love"?
I would define the message "dare to love" as being fearless when it comes to loving your spouse. To not be afraid to really show them how much you love them; how much you want to grow together and learn from each other. To me, the message is a reminder to really step out of your comfort zone, and show your spouse that they are your best friend and soulmate and that you'll be by each other's side in any circumstance or hardship that life throws at you.
Q: What was the inspiration behind your wedding theme?
I am a lover of flowers and everything nature, so I really wanted to incorporate that into my wedding. The flowers, centerpieces, colors, and decor were all soft blush and white and really felt like it was a part of a garden.
Q: Did you enjoy the wedding planning process? Why or why not?
Yes! I am a huge planner, especially for parties and decor, so I had a lot of fun getting creative, looking up different decor ideas and themes. It definitely did get stressful at times, but that's where our organizational skills came into play (aka a lot of to-do lists and following up).
Q: What was the best/most memorable part of the day? 
The first look! That was when we really felt like we were getting married and we got super emotional.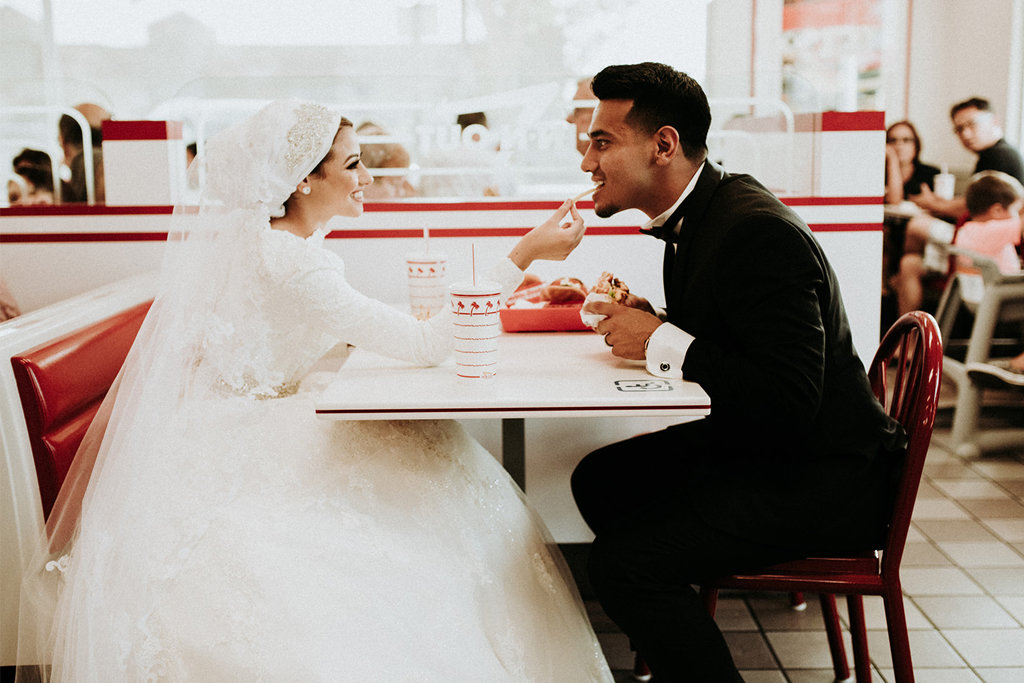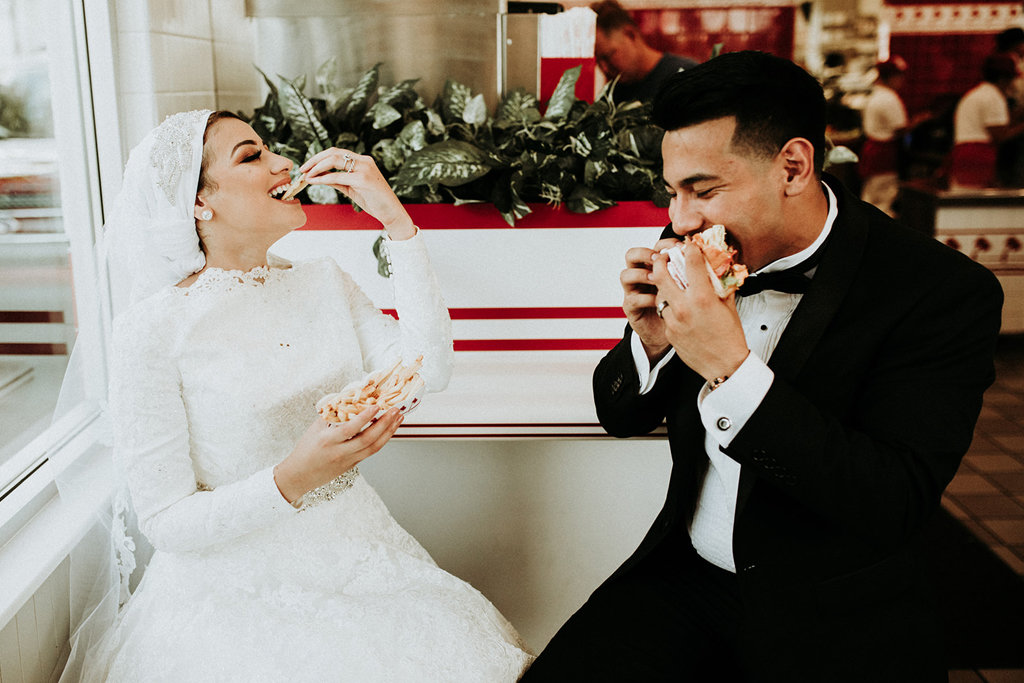 Q: What did you love most about your #Cocomelody dress?
I love how modest and beautiful the wedding dress was. It was the first dress that I saw when I walked into my appointment, and I immediately knew it would be the one!
Q: What do you think about Cocomelody and the customer service?
Cocomelody really catered to my needs and made sure I was satisfied with everything. Every appointment I went to, I was always treated with respect and it made my overall experience unforgettable!