Traditionally, the members of the bridal party are expected to help the bride with guest accommodations and planning details to bustling the bride's beautiful wedding dress at the ceremony and/or reception and making sure she has everything she needs on her wedding day. They are also expected to stand by the bride's side at the altar.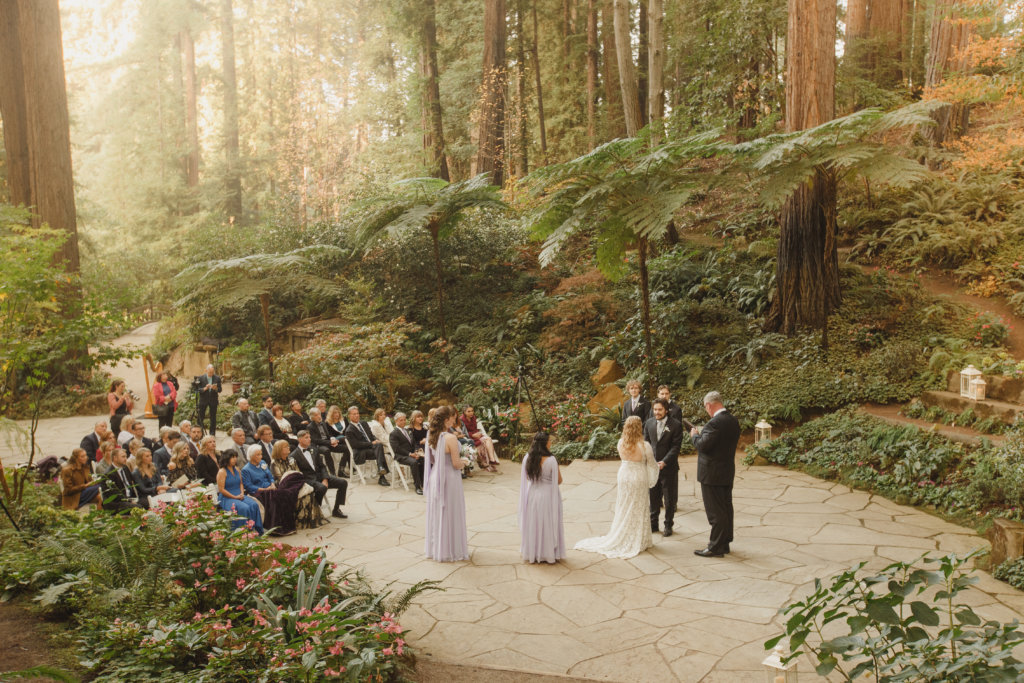 Style: #COZF140A1, Image Credit: Kristen Booth Photo
1. Is it really necessary for your bridal party to stand next to you during the wedding ceremony, though?
Well, of course not!
Most wedding traditions are not mandatory and if you feel like they don't make sense to you or to your wedding ceremony, you can shelve them. In fact, there are many couples out there who would rather drive to Vegas in their jeans and sweaters and get married after 10 minutes than sit in front of a priest for almost an hour. There are many brides who would rather go for a black wedding gown in favor of a more traditional white wedding dress. We made our point.
The tradition or the idea of having your bridesmaids stand throughout the ceremony is the same – if you are not excited about it, you do not really have to conform to it. Of course, if you want to be surrounded by your loved ones in the ceremony photographs, you can ask your bridesmaids to stand with you. But, otherwise, it is just you and your better half that should be standing up there on the altar, not your attendants.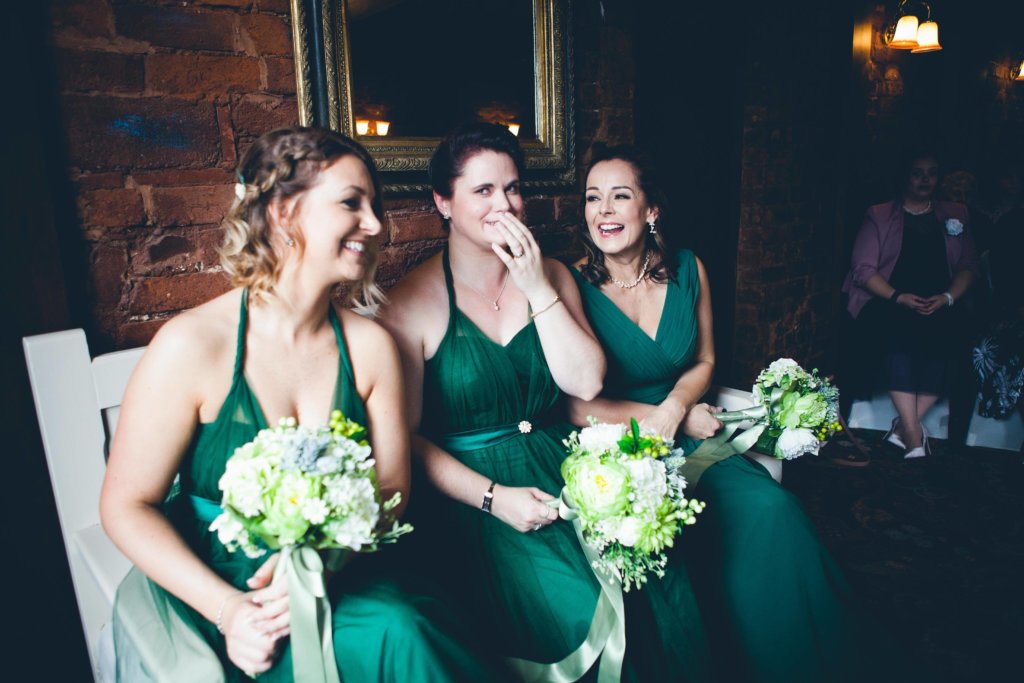 Styles ( from left to right): #COZF1401E & #COZF1500B
2. But if you do decide that you want your bridal party to sit, where do they sit?
You may want to go for assigned seating. This way, your bridesmaids will simply be seated rather than searching for seats to occupy. Having assigned seats is more efficient and will eliminate possible disorder at the reception as well. That being said, you must always allow for a few extra places because you may have to make last minute changes if any of your 'maids is unable to turn up or if they bring a guest of their own.
3. Before you begin preparing your assigned seating chart for your bridal party, you will need to know:
The size and layout of the wedding hall
The maximum number of tables that can be placed allowing for the band and dance space
Where the Head Table, the Table of Honor, the Cake Table, the Gift Table, a Memory Table if you plan to have one, the dance floor and other components will be placed. Include them on your floor plan chart.
If you will have a buffet, find out the number and sizes of the buffet tables and where they will be positioned.
If you will have a bar, find out where it will be positioned.
The shape and sizes of the tables
The number of your bridesmaids
How many members of the bridal party per table (round is usually 8 sometimes 10)
How many of your bridesmaids will sit at the bridal table
The table arrangement specifications of your venue
Style: #COZK16004 
4. What to do after the seating chart is completed and confirmed?
Create escort cards indicating the table name or number each member of the bridal party is assigned to.
Prior to their arrival at the reception, place the cards on a table at the entrance to the hall, where your attendants can see it as they arrive. If your bridesmaids chose a main course selection, these place cards will also help the catering service staff to provide each member with their menu selection.
If your wedding reception is held outdoors, be sure to weight the cards. To serve the purpose, you can place them in card holders or protect them from the wind. Just one gust of the wind and your bridesmaids may never find their seats. Pro tip: To save money, choose card holder that will serve as favors such as mini picture frames, card stands, candy boxes, etc.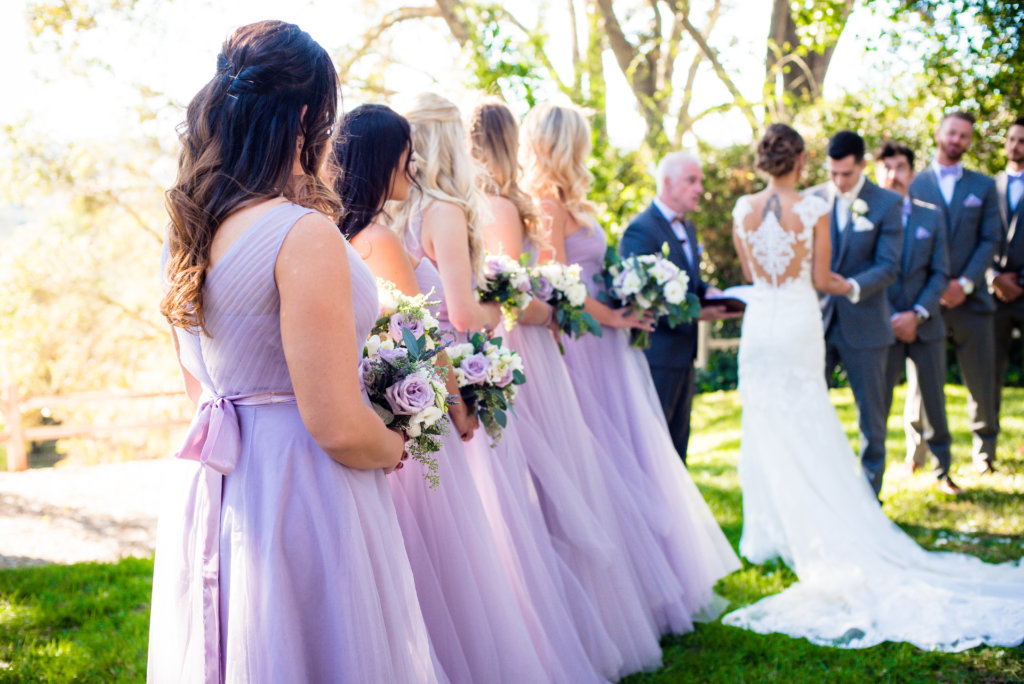 Styles ( from left to right): #COZF1500B & #COZF1500F
Regardless of whether your bridal party sits or stand for the ceremony, however, they should still walk down the aisle with you. The processional is one of the most important parts of the wedding ceremony, and you will want to emphasize the important part your bridal party has played in helping you turn your wedding dreams into reality in this way. After you are pronounced husband and wife, they can return to the recessional.