In the midst of the sometimes chaotic process of preparing for every detail to come on your wedding day, a trip to the bridal salon can be a welcome retreat. Salons are designed specifically to help you find a special dress that is simply perfect for the occasion of a lifetime. But if you have never set foot in one before, you may not know just what to be prepared for. Does this make wedding dress shopping seem like an intimidating and mildly stressful endeavor to you?
Don't worry. We are here to take some of that anxiety out of your wedding dress shopping experience! We have compiled this list of six things that you must not forget to bring to your first ever bridal dress appointment. Take a look at these before plunging directly into the bridal salon experience and make your wedding dress shopping more fun and less stressful.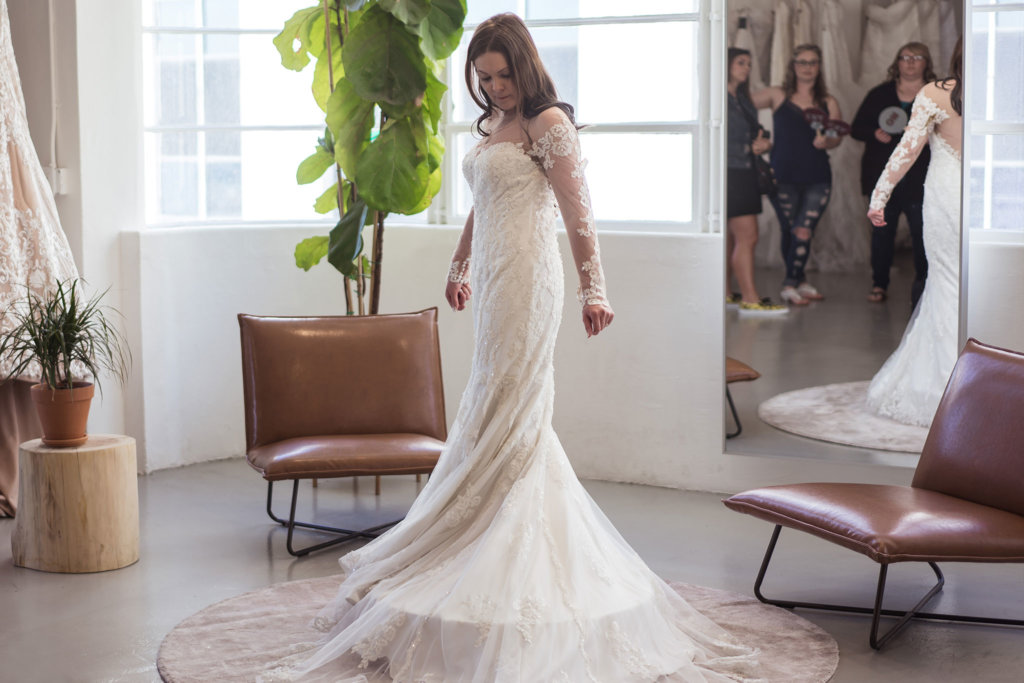 Style: #LD4620
1. Ideas
Before you step in the bridal salon, make sure you read up on a few dress styles and make up your mind on what kind of aesthetic you are going for. Do you prefer traditional dress styles or more contemporary ones? Do you see yourself wearing a more fairy-tale like ball gown wedding dress or a glamorous A-line gown? Bring pictures from magazines of styles that strike your fancy. Even if you only like the top of one and the bottom of another, it will give your consultant a much clearer idea on what you hope your dress will look like and based on that, she might be able to suggest just the right dress for you (most appointments last only an hour, so it helps to come prepared with ideas).
2. Accessories
No wedding look is complete without the right set of complementing accessories. So, if you have already planned on wearing a particular veil, a headpiece or jewelry, make sure you wear them to your dress appointment to see if they complement your dress or contrast it.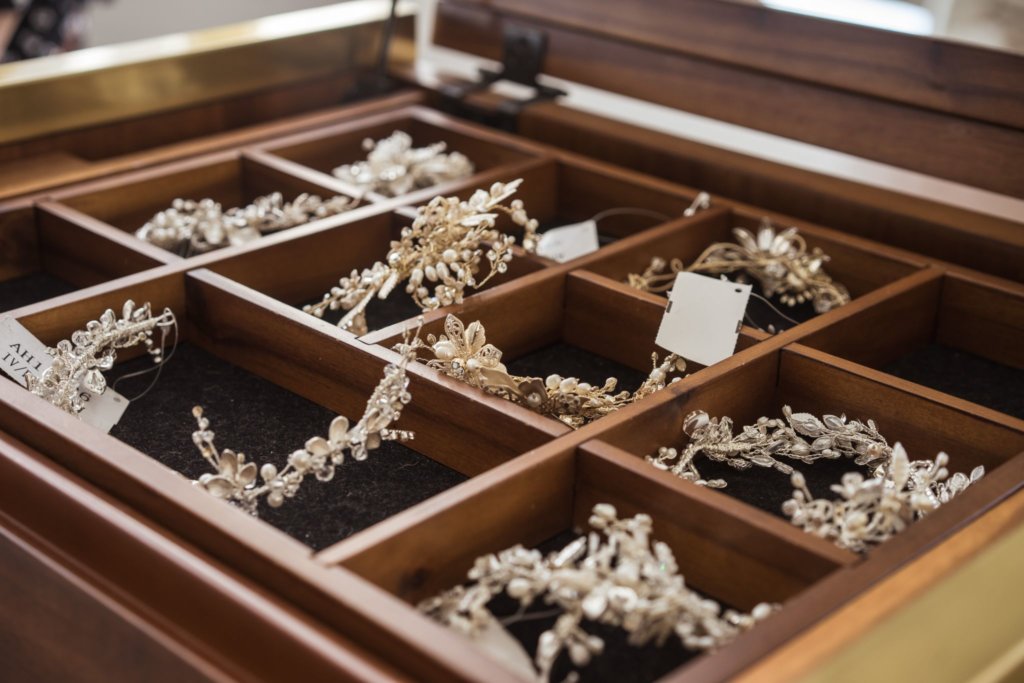 3. Shoes
The right footwear can make the difference between a wedding dress fitting well and a wedding dress fitting like a dream. So whether you are toying with the idea of rocking wedges, heels or flats on your big day, be sure to bring a pair of similar shoe style to try them on with each dress.
4. Proper undergarments
The right undergarments are the key to feeling comfortable and confident on your big day. So, do not forget to wear subtle undergarments to your dress appointment to make sure you feel comfortable wearing them beneath your wedding gown. You will want to wear a strapless bra (if you don't, the salon can provide you with one for try-on purposes). And, for heaven's sake, remember to wear underwear! You would be amazed how many women do not routinely wear them, but we guarantee that no salon will let you try on their dresses without panties!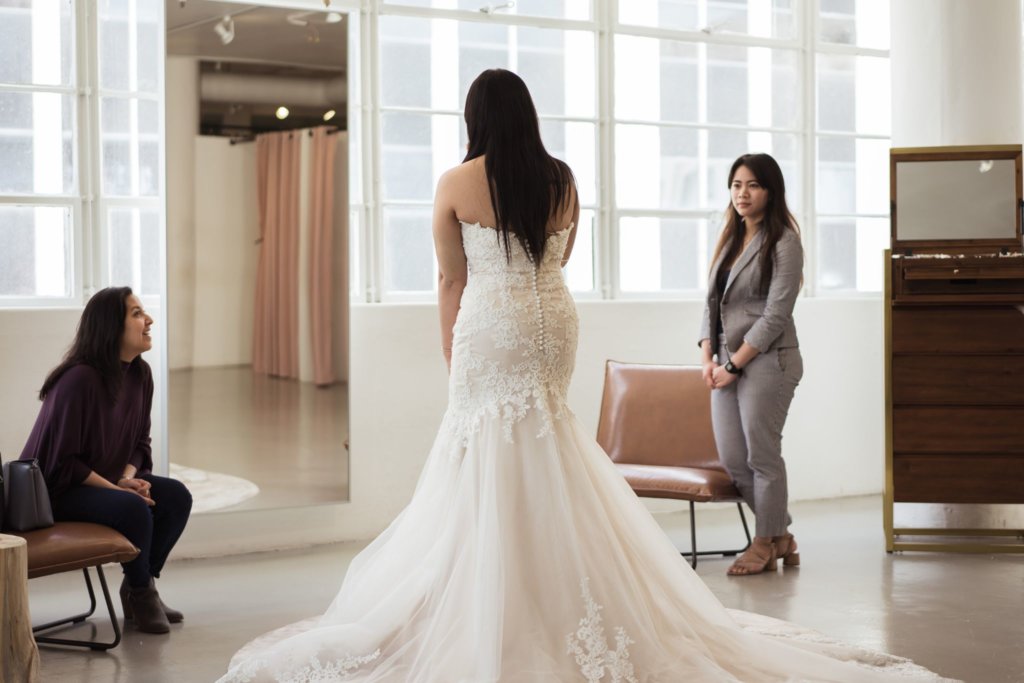 Style: #LD5580
5. Entourage
The process of picking out that 'one' dress can be a long one, so we recommend that you bring along a few supportive and brutally honest people who know your taste and style to help you pick out the right dress. These people will tell you if you look like a glittery seal in an otherwise stunning lace mermaid wedding dress and you will thank them for it later.
6. A positive attitude
For most women, shopping for a wedding dress is a once in a lifetime experience, so just try to enjoy it and do not be psyched out if you are not able to find the dress you stumbled upon on your Pinterest board or if the dress you like the most is out of your budget. In all likelihood, you will eventually fall in love with a gown that is well within your budget, should you keep looking with a positive attitude.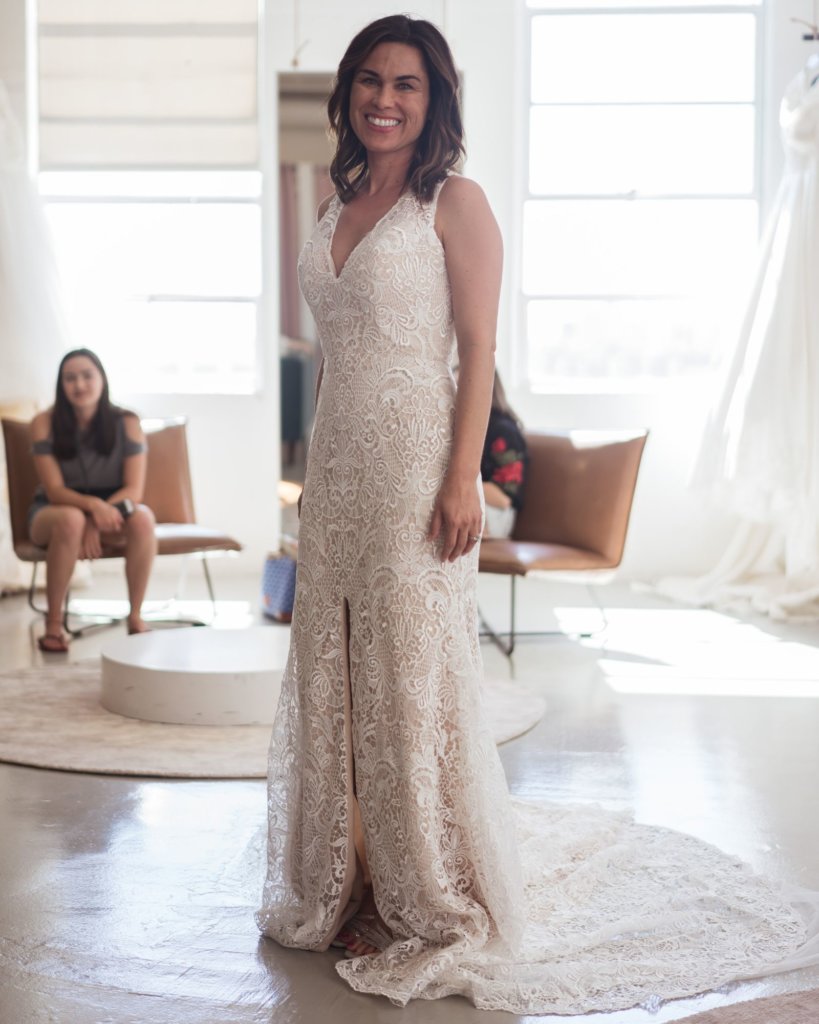 Style: #LD5782
Are you prepared for your first ever bridal appointment?
When you bring these five things to your first ever bridal appointment, you can rest assured that you will find the wedding gown that takes your breath away the first time you try it on!