What can possibly be more exciting than wearing the bridal gown of your dreams on your big day? You have had dreams of this dress and those dreams are at last becoming a reality. Keep in mind, though; wedding dresses in the bridal section of most shops today are redundantly overpriced and if you are on a budget, discovering a gorgeous and chic wedding gown in your price range can take some time and effort. Here are some useful tips for getting that perfect wedding dress at an affordable price!
1. Start your search early
If you want to find an inexpensive wedding gown and a gown you absolutely love – whether it be a vintage wedding dress or a ball gown, you need to embark on your hunt in good time. Allow yourself plenty of time to find the perfect dress. Under the best of circumstances, you should start shopping at least six months ahead of the big day. This will give you the window to shop around for a wonderful deal on the bridal gown of your dreams. Once you have discovered the perfect bridal gown, you can then start searching for bridesmaid dresses for your girls. Again, shopping early can save you a ton of money on your maid of honor dresses.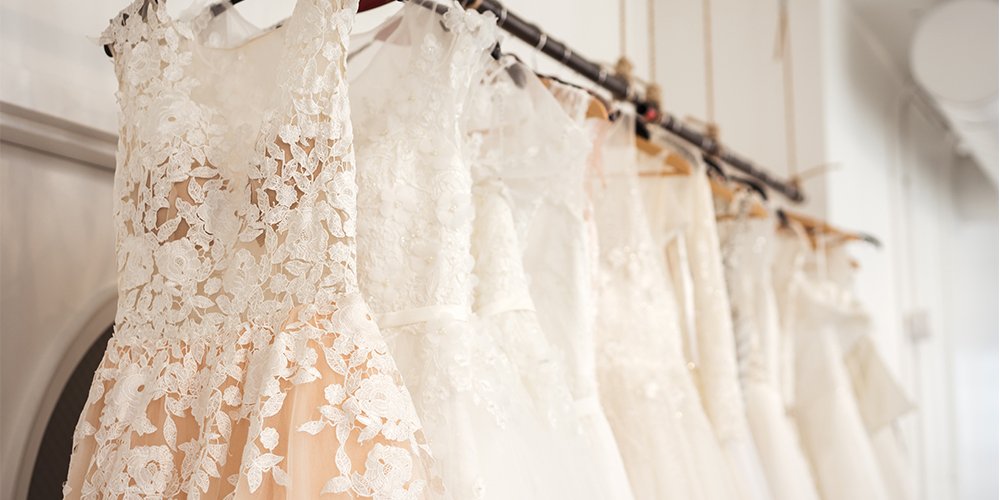 2. Decide on what you really want
Another valuable tip that can help you discover the perfect wedding dress at an affordable price is to decide on what you really want ahead of time. There are hundreds of wedding dress styles out there with various colors, details, fabric, etc. Know what features you absolutely want on your dress. Perhaps you want to make sure your upper arms are covered. Or maybe you want a dress that has a full skirt or a nice train. When you recognize what you really want in the first place, you will be more than likely to find the dress you fancy and grab the best deal possible.
3. Settle on your budget
It is also a good idea to settle on your budget before you go shopping for your gown. As a general rule, most brides-to-be dish out more or less 10% of their wedding budget on their wedding gown. Having said that, you may want to spend less than that or you may want to make cutbacks in other areas and splurge a bit more on the dress. If you want an affordable dress, settle on your financial plan and then stick to it.
4. Make sure you will be comfortable
Although the price is, in all likelihood, a huge factor on your mind, another key consideration here is your comfort. You need to feel easy and relaxed in your wedding gown while also looking drop-dead gorgeous. On your wedding day, you will be posing for photographs, chuckling, dancing, and doing a lot more. So the last thing you need is a dress that you do not feel confident in. For that reason, make sure the dress perfectly fits your body type and highlights your best features as well.
5. Look for a bargain online
When hunting for bridal gowns at an affordable price, one of the best options is to look for a good deal online. If you already have an idea of what you want and you are familiar with your measurements, shopping online is an amazing way to save. Many online shops, like Cocomelody offer lower prices than those that wedding boutiques can offer you. On top of that, you get to enjoy the luxury of options and of course, the convenience of comparing prices, which can enable you to come across great steals on the dress of your dreams. You can also bag amazing deals on dresses for your attendants – whether you have settled on lace bridesmaid dresses or mix and match gowns.
6. Be open to opinion
It is best to have a reliable and fashion-savvy friend along with you throughout the shopping process to make sure you do not get caught up in the moment and make a rash purchase.
Even on a budget, you can still find the wedding dress of your dreams. Finding the perfect dress for a great price does not have to be demanding. Use the above-mentioned tips and ideas and you will undoubtedly find a dress that will make you look and feel astonishing when your big day comes ar