Being a bride is certainly exciting, but you would be mistaken for thinking it is easy. From finding the perfect venue and hiring the best vendors to picking a beautiful theme and deciding on the suitable musical arrangements, there are a million things you have to map out.
The wedding planning process can be awfully overwhelming, so it is not hard to believe that, every once in a while, small details such as choosing the right bridal accessories gets overlooked. However, the right accessories can add finishing touches to any wedding day look and emphasize the allure of any bridal gown. So, you must take the task of choosing your bridal accessories seriously. Here is a list of six tips that might come in handy when you start to look for your bridal accessories.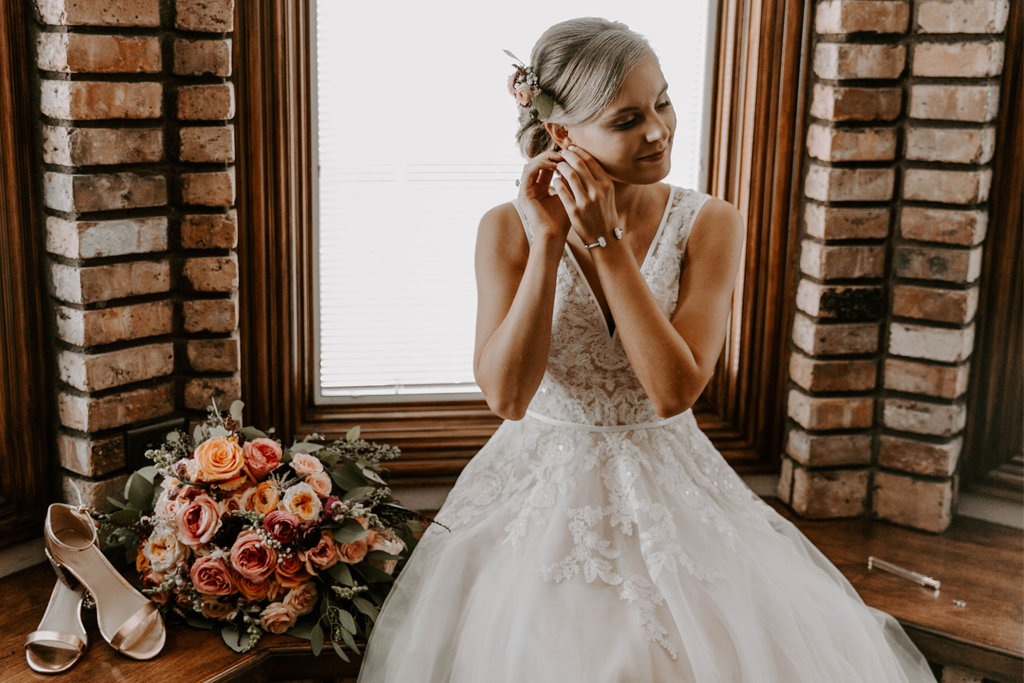 Style: #LD3932, Image Credit: Taylor Sivard photo
1. Keep your wedding dress in mind when shopping for your bridal accessories.
The type of accessories you choose should be conditional on the type of wedding dress you have. For example, if your mermaid wedding dress has elaborate details and is complete with embellishments like crystal beading and plenty of metallic embroideries, you should keep your accessories plain and simple. In the same way, if you are wearing a simple dress, you should pair it with bold jewelry.
2. Keep the color of the accessories uniform throughout your attire.
Although you can find bridal accessories in just about any color today, most brides only choose between different shades of silver and gold. Both silver and gold accessories look beautiful, but only as long as they are not together! You may also want to match the colors of your accessories to the color of your wedding gown. For example, if you are wearing a simple white gown, you can go for silver accessories. On the other hand, creamy and off-white dresses can be paired with rose-gold accessories.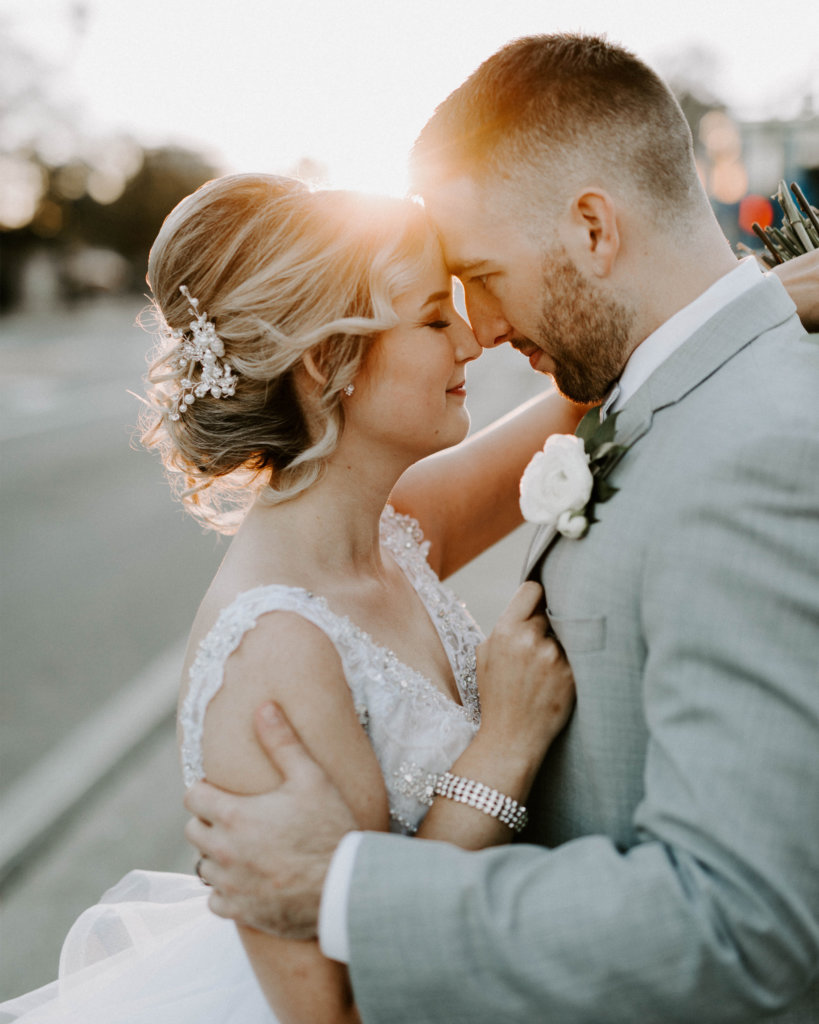 Style: #LD4981, Image Credit: Taylor Kaderly Photography
3. Think of your overall bridal look when choosing accessories.
What kind of bridal look are you looking to achieve on the big day? Before you get on with your shopping, think of this question! It will help you narrow down your choices… If your dress has a bold neckline with plenty of elaborate details, pick bigger earrings and skip the necklace altogether. If your dress has a sweetheart or strapless bodice, consider a dramatic necklace or an exquisite bridal bracelet to add a touch of drama. Putting your hair up? Wear longer earrings. Letting them down? Choose small studs instead. You get the idea, right?
4. Remember, less is more.
Despite the fact that bridal magazines have a million items listed under "bridal accessories," keep in mind that you only need to shop for the essentials or the items that are relevant to you. You do not want to go overboard with the accessories and end up looking cluttered, do you? Make sure you choose only what you are confident in. Keep the glitters limited to create a classic overall effect and remember that you want your bridal accessories to complement your wedding dress, not steal focus from it.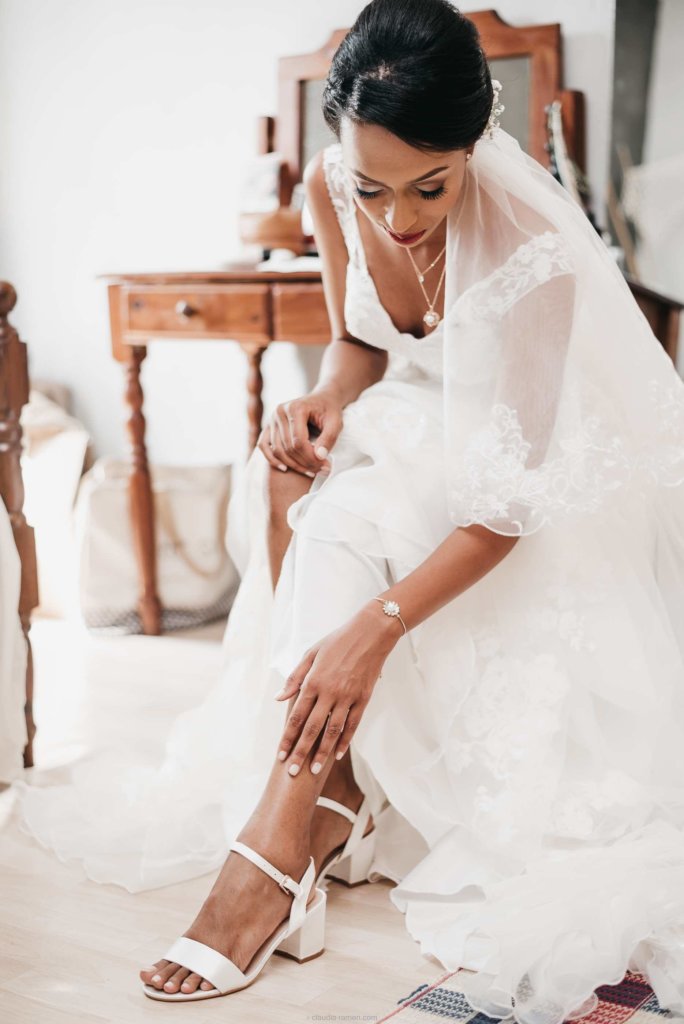 Style: #LD5714
5. Try your accessories on with your wedding dress.
How can you possibly know whether your accessories go well with your wedding dress or not? Well, speculating is certainly not going to help out. Wear them together before your wedding day and find out for yourself. If you think something looked different in your head than on you, it is a good idea to swap it for something that looks amazing on you.
6. Comfort is the key.
You should only choose accessories you feel comfortable in. You would not want to feel weighed down with your accessories on the biggest day of your life, would you? If accessories like dangling earring or high heels are something you are not used to, just pass on them. If a veil feels too difficult to handle, choose one that is sheer and lightweight, and will be a lot easier to deal with.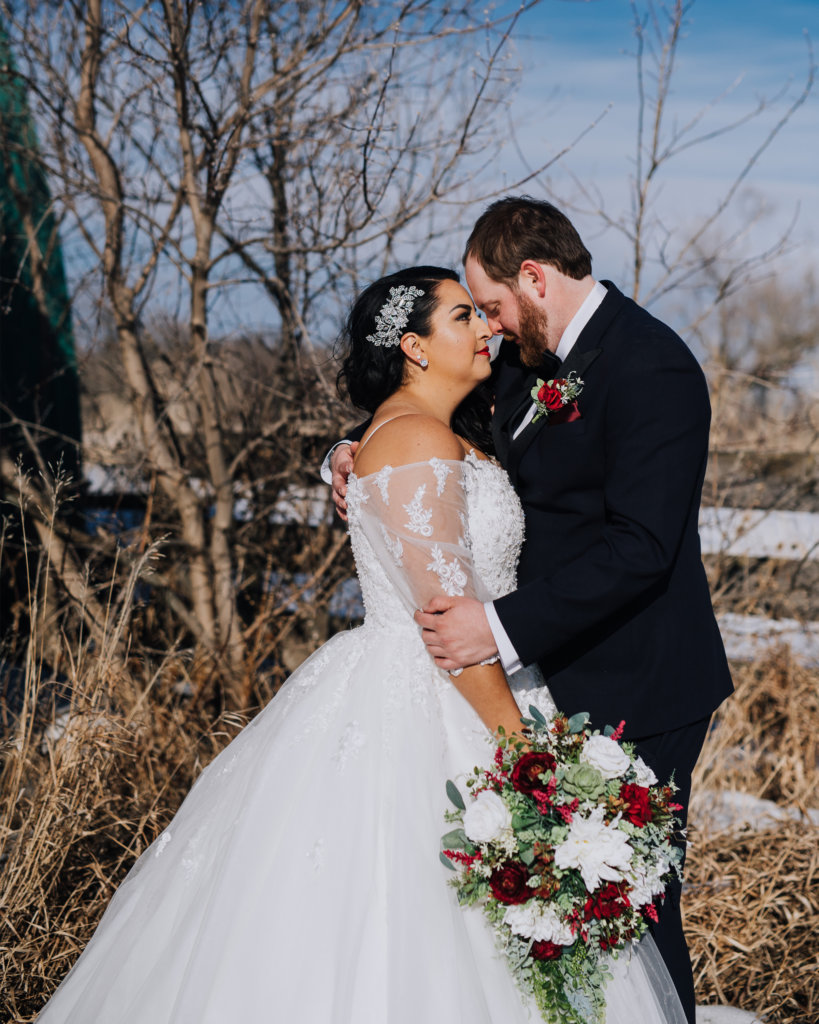 Style: #CWLT13093, Image Credit: Kamp Photography
Your wedding dress is the centerpiece for your wedding. Picking the right bridal accessories to bring the whole bridal look together is an important task. With the right searching and the above-mentioned tips to help you along, you will surely find just the perfect bridal accessories to complete your wedding day look.