20 years from now, when you look back on your wedding day, your photos will be the best and most lasting reminder. Your wedding photos will carry many of your life's most treasured memories, and you must see to it that they really turn out well. Remember, you can't rewind those moments again but you can always look back on the good memories when they're beautifully captured on film. If you're hosting an indoor wedding, however, dark spaces, limited natural light, and unexpected shadows can make for a wedding album that's less than appealing.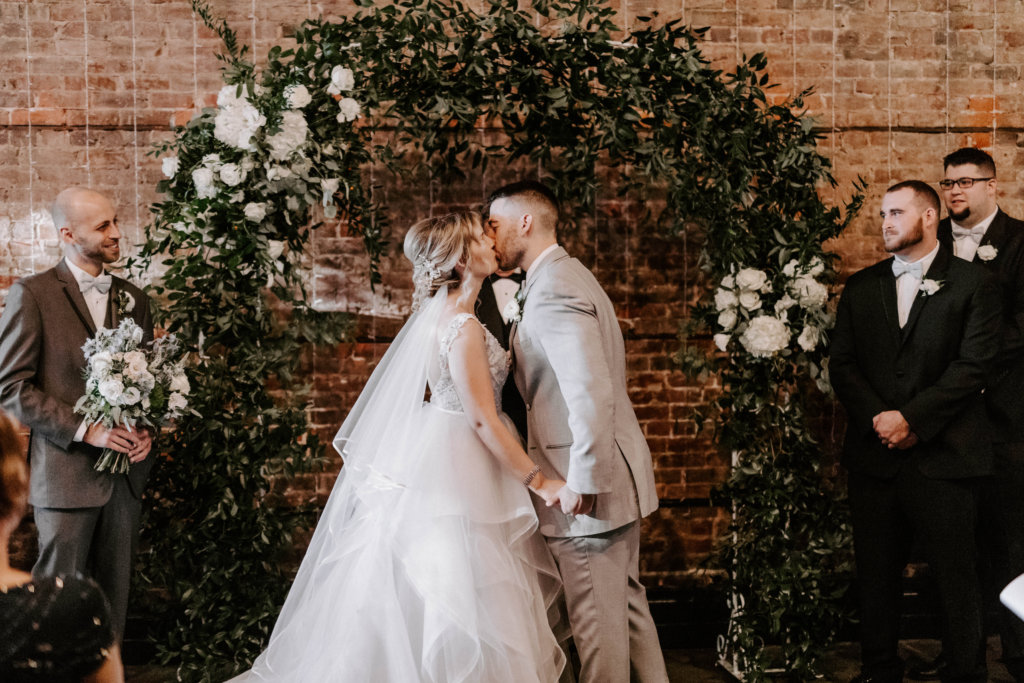 Style: #LD4981 
With this in mind, here are seven tips that can help you get unique meaningful photos of your indoor wedding you'll want to look at for years (And years!) to come:
1. Hire a professional.
If you can afford it, be sure to hire a professional photographer whose work, style, and personality you connect with. It's worth it. While you may have a brother, cousin, sister or friend who's handy with a camera, hiring a pro frees you from having any concerns about what they're getting, second-guessing them or feeling like you need to check on them – which in turn means you'll be enjoying your wedding more… while your photographer keeps documenting great moments.
2. Have a bold color palette
One downside with choosing a pastel color palette for your wedding is that subdued colors are hard to photograph with indoor lighting and camera flashes. So, you should pick a color theme that not only builds upon your chosen venue but also gives a sense of striking contrast to your photographs. Why not consider buying a custom wedding dress online in a pastel shade as well?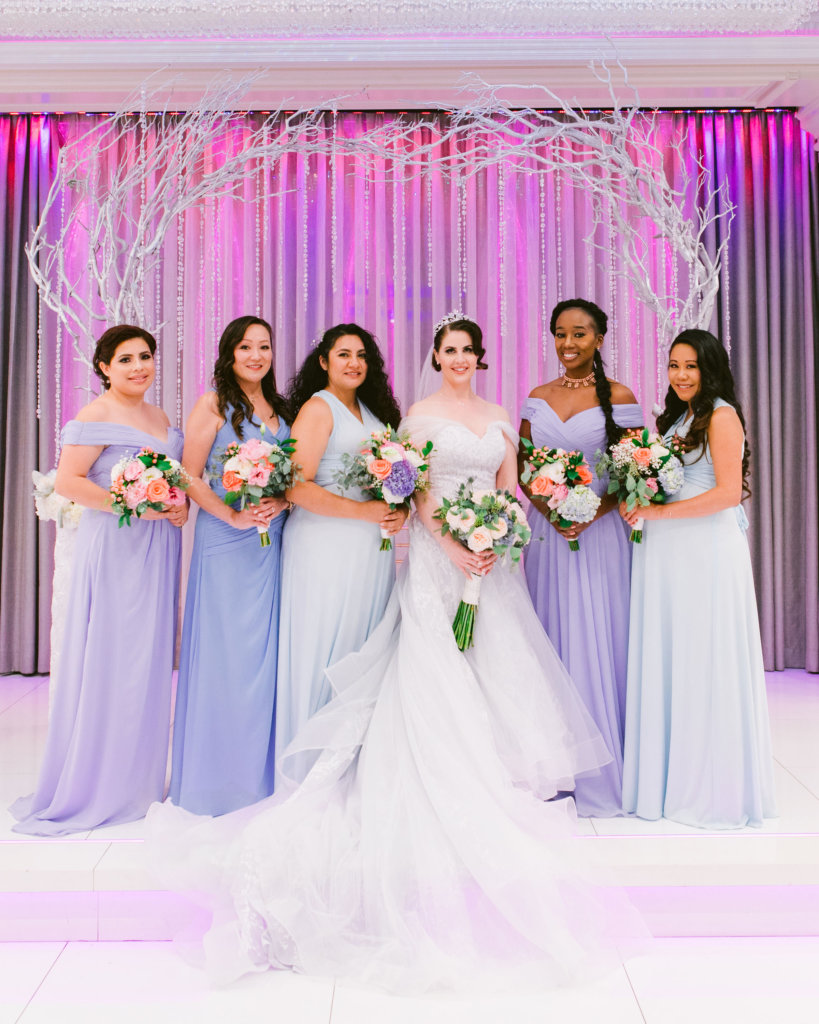 Style: #LD5054 & #PR3536, Image Credit: Elizabeth Burgi Photography
3. Set a hair and makeup trial.
Never let your wedding day come without having one. Hair and makeup trial let you see how you'll look in the wedding photos when you're all dolled up. Like you did with your wedding gown, try out as many hairstyles and makeup as you can to see what suits you best. After the trial, you can have someone take a photo of you to see how your hairstyle and makeup look in photos. You can then decide to change or adjust the styling to suit your taste.
4. Make a shot list
By preparing a reasonable size shot list it's possible to guarantee that the most important photographs are taken on the big day. To maximize the likelihood of capturing the right shots, it can benefit to have a member of the wedding party help orchestrate the guests. Also, the short list should include things like taking the color or black and white photos, as well as the preferred background to be captured.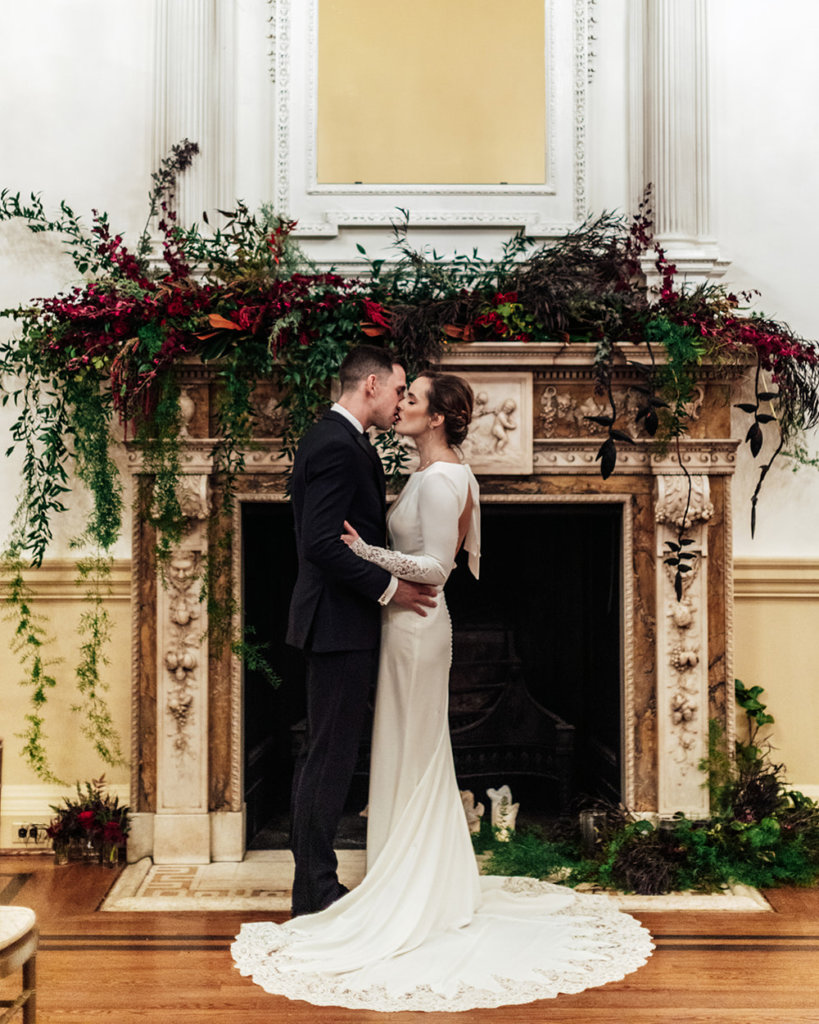 Style: #1064, Image Credit: Jessica Manns Photography
5. Be "Camera Unaware"
Have you ever felt the best photos of you were when you didn't know there was a camera there?
Ignore the camera. Seriously! When you're involved with your real life moments, having a great time at your wedding, feeling emotions, laughing, crying, interacting with your closest friends, celebrating this amazing day with those you love… you're not only living your big day to the fullest (as you should be), but your photographer is also then free to capture all the natural moments you're experiencing, getting genuine expressions, reactions of you and everyone.
But if most of your photos are of you stopping what you're doing to look at the camera and smile, pose or mug for it, then real moments are being interrupted, missed, overlooked – or worse, stopped from ever happening. Forget the camera is there and get real moments of you enjoying your wedding!
6. Learn to relax.
You'll end up looking stiff and unnatural if you don't let go. Try to relax, so that your photos will come out looking more natural and not forced. Forget about the wedding nerves, take a deep breath, think about your gorgeous A-line wedding dress and smile naturally. Your wedding day can be overwhelming and may come with a lot of stress. But entertaining negative thoughts doesn't do you any good; it just stops you from enjoying your special day. Think happy thoughts, goof around during photo shoots, don't be afraid to show how much fun you are having. Once you learn how to relax, you'll find that you're so much more comfortable posing for the camera!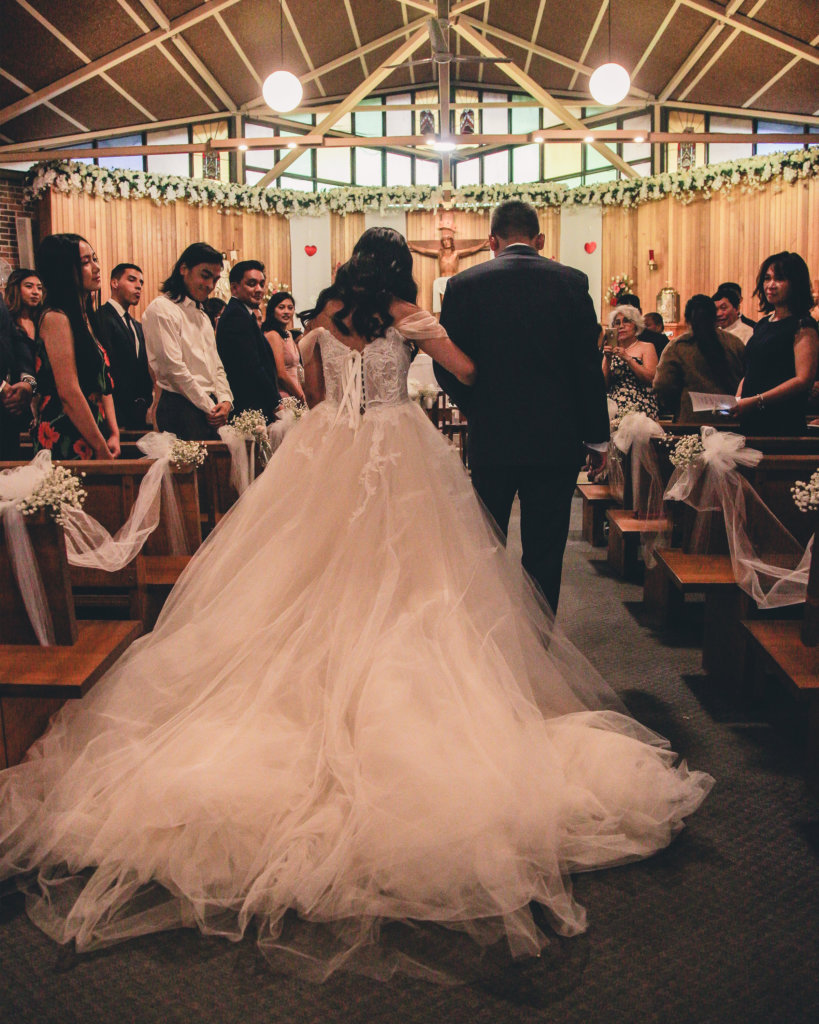 Style: #LD5066, Image Credit: Pauline Nicole Photography
7. Don't rush
Plan for the unexpected and don't attempt to rush the photographer when things get stressful. While keeping to a schedule might be important, rushing the photographer can result in wedding photos which you might not be happy with. Being flexible when things get off schedule will ensure that your wedding photography goes smoothly.
While many couples choose to exchange vows in outdoor locations such as gardens, parks, and beach or lakefront locations, indoor ceremonies continue to remain the most popular. If you too have selected an indoor venue for your big day, keep the above-mentioned tips in mind and rest assured that your wedding photographs will turn out to be amazing and something you'll love to look back to.