Inspired by Sleeping Beauty, Martha & Tyler hosted the most romantic fall wedding in Laredo, Texas we've seen before. Martha wore a gorgeous white ballgown with a floral chapel train which elevated the romance for the whole day. Cheers to the happy couple!
All photos were taken by Michael Amici Photography.
Wedding Dress Style: #LD4239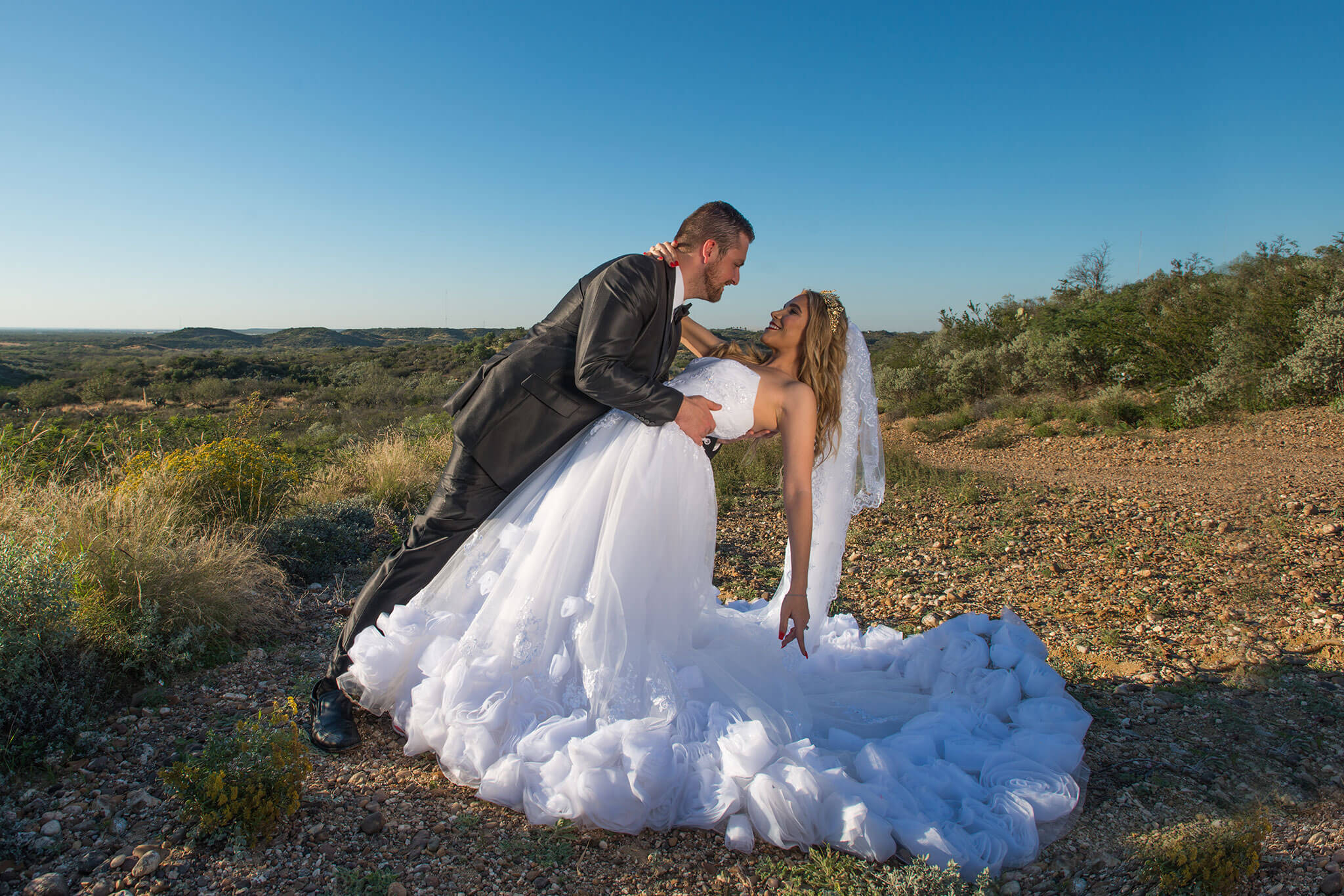 Q: Best wedding planning advice?
The only issue in my wedding was getting my bridesmaids to order in time, that was a pain. Two of bridesmaids didn't order their dresses because they waited until the last minute. Be sure you get you to order their dresses the earliest they can.
Q: What was the inspiration behind your wedding theme?
I knew that I wanted a Sleeping Beauty themed wedding, but with my own color scheme. Ever since I was child Aurora was this beautiful, calm, happy, and gentle being that I wanted to be when I was older. It wasn't just her, but the whole magical story that was so romantic to me.
Q: Tell us your love story?
So Tyler and I met our senior year of high school in our English college class. I slipped in a weird way that he had never seen anybody do, supposedly, and after that moment we just hit it off. It only took 2 weeks for us to become a couple, it felt like it was meant to be. That feeling we both had….. had a reason behind it. My parents and his parents went to college together, his parents built the house right in back of my parent's house, and we were in school together since middle school but our paths never crossed until senior year, funny but we believe it was God. After we graduated high school Tyler kept talking about getting married and having kids, and you would think it would be the girl! On his 19th birthday, we were out celebrating and that's when he proposed, the first time, in front of our parents and everyone else in the restaurant. Soon after we got married through the civil courts we had our son and right after that, we had our daughter. We're active Catholics and wanted to get married through the eyes of God. I loved the idea that our children could be here and see their parents get married. Our birthdays are a week apart so we were out celebrating with our family's and once again he proposed in front of our family's, our children, and everyone else in the restaurant. It's been a beautiful and interesting adventure.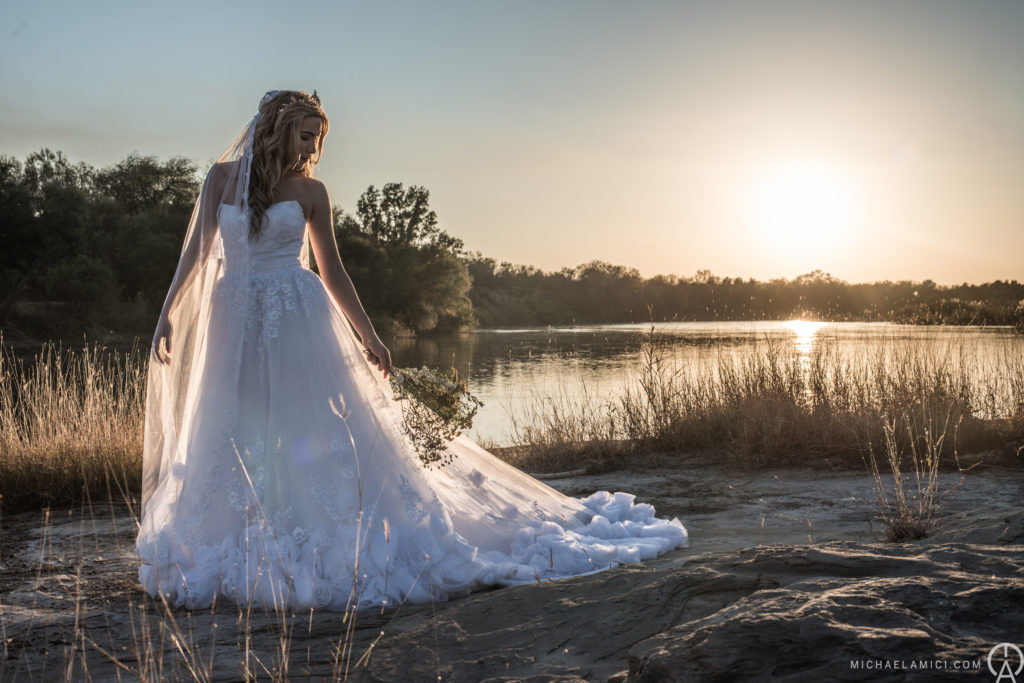 Q: How would you define the message "Dare to Love"?
The way I would define this phrase is simple, if your willing to go through a fun, treacherous, beautiful, and emotional roller coaster in the name of love then it's definitely a dare. Loving someone is very difficult because it's not always a fairytale story. There is always humps on your journey, but knowing that your partner is there for you through thick and thin is just another short story in your journey.
Q: The best/most memorable part of the day?
The best moment was when my parents walked me down the aisle, while my kids held the back of my dress and seeing my honey waiting for me by the altar.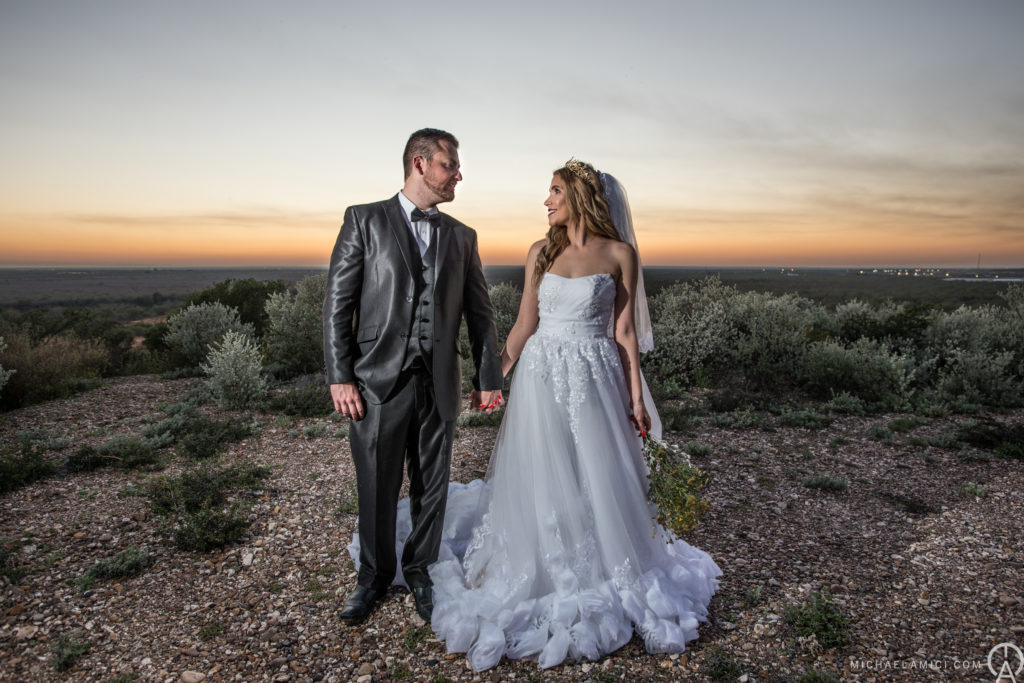 Q: What did you love most about your #Cocomelody dress (es)?
I loved the top of my wedding dress and the bottom part of my dress was to die for!
Q: What do you think about Cocomelody?
I absolutely love Cocomelody! I'm so happy I came across this bridal shop. It's been the best experience I can ask for.