Spring/Summer weddings have always been famous, and it looks as though they are becoming more popular by the year. The spring/summer time is a great time to have a wedding outdoors as it allows wedding parties to make the most of the lovely weather. However, spring/summer weddings also suggest spring/summer wedding dresses (of course). Given that the wedding gown is among the most important aspects of the wedding, it's a smart idea to ensure that the dress you've selected is well suitable for the weather. With that in mind, we're sharing with you these eight gorgeous wedding dresses perfect for your spring/summer wedding. Keep these in mind when you go wedding dresses online shopping.
1. CWVT15002 from LB Studio Collection
This gorgeous sleeveless sheath-column wedding dress in lace fabric is perfect for the bride who wants to keep it simple yet elegant, in keeping with the laid-back spring/summer vibes. The crystal beading, the pretty lace shoulder straps, the low backless design, the breathtaking court train, and the stunning appliqué details… this dress has it all. You'll send your partner into overload when he lays his eyes on you in this breathtaking gown.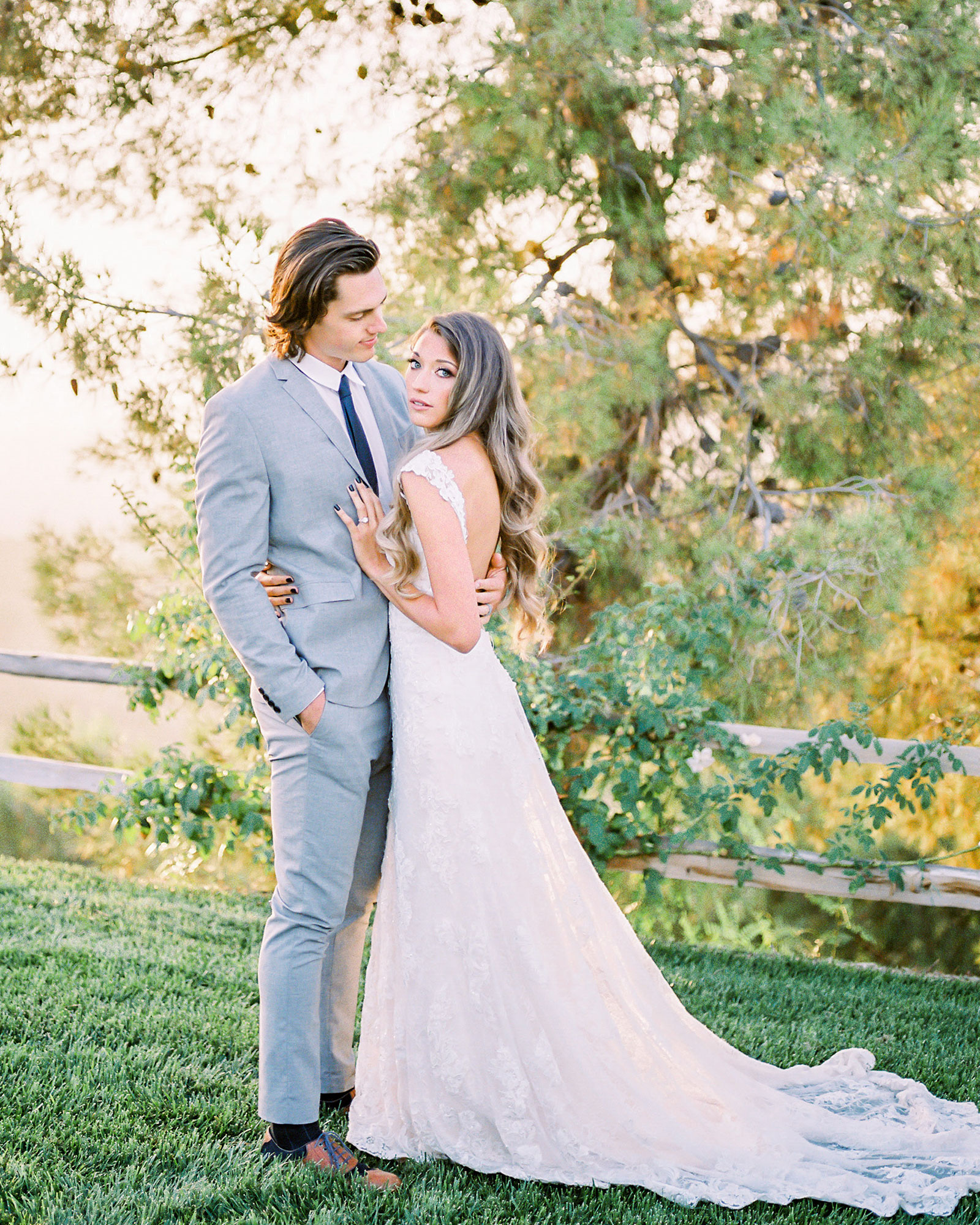 If you're planning a grand spring/summer affair, there's no better choice than this extravagant and regal trumpet-mermaid wedding dress. Contemporary brides are going gaga over this stunner. You'll love the stylish beading – a great touch for the modern bride. For an extra dash of pretty, this dress features plunging v-neckline, low back, and delicate spaghetti straps. The timeless lace fabric finishes off the look. If you want to 'Gatsby-fy' your big day, we'd recommend this beautiful wedding dress.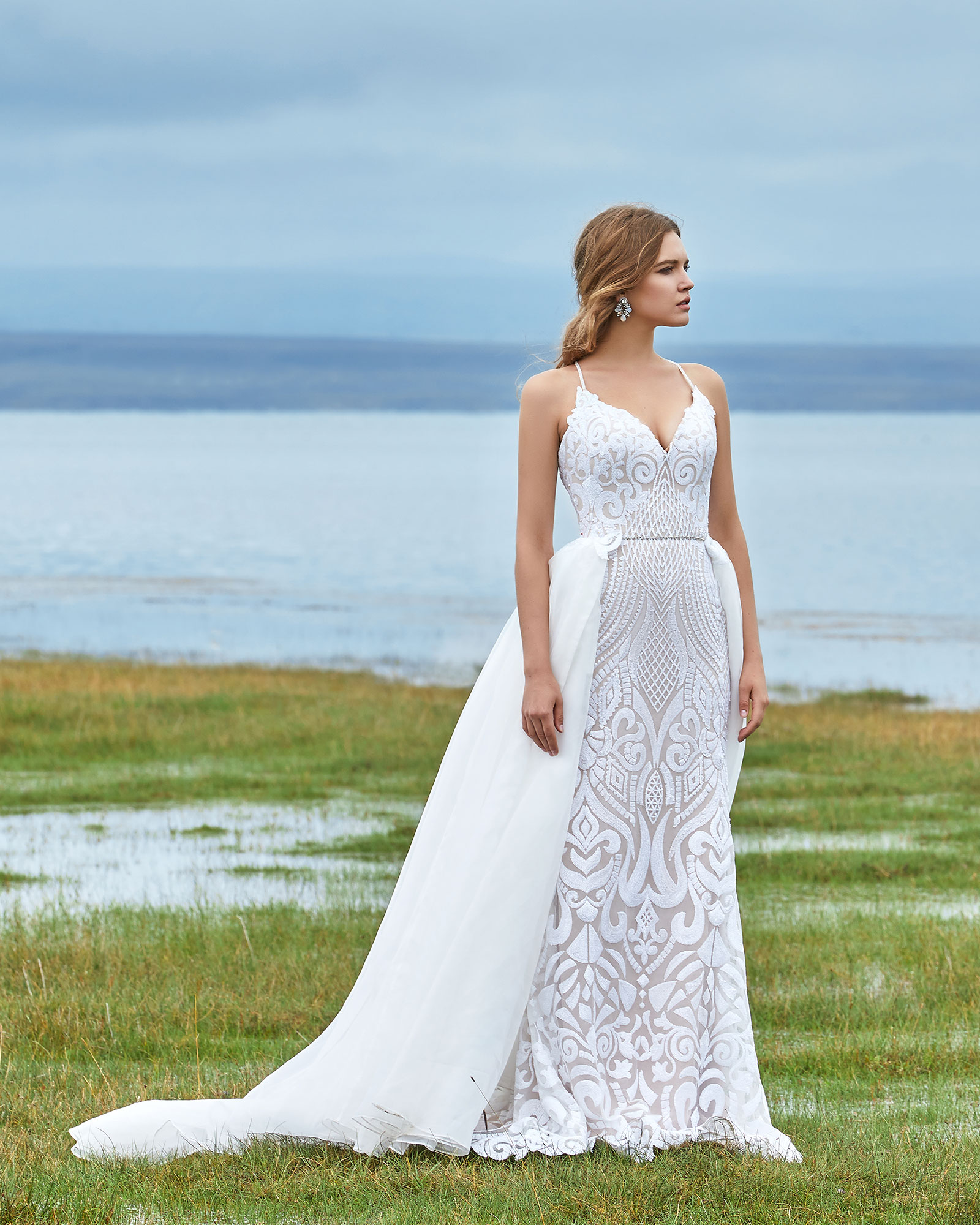 3. LD5830 – Giulia Dress from Lily White Collection
Wedding dresses with off-the-shoulder necklines have always been a hot spring/summer wedding trend so it was only natural that a fancy off-the-shoulder wedding gown like this would make this list. This gorgeous dress features two-tone tulle fabric and the classic 'figure-flattering' A-line silhouette. For your spring/summer wedding, you can't go wrong with this wedding dress.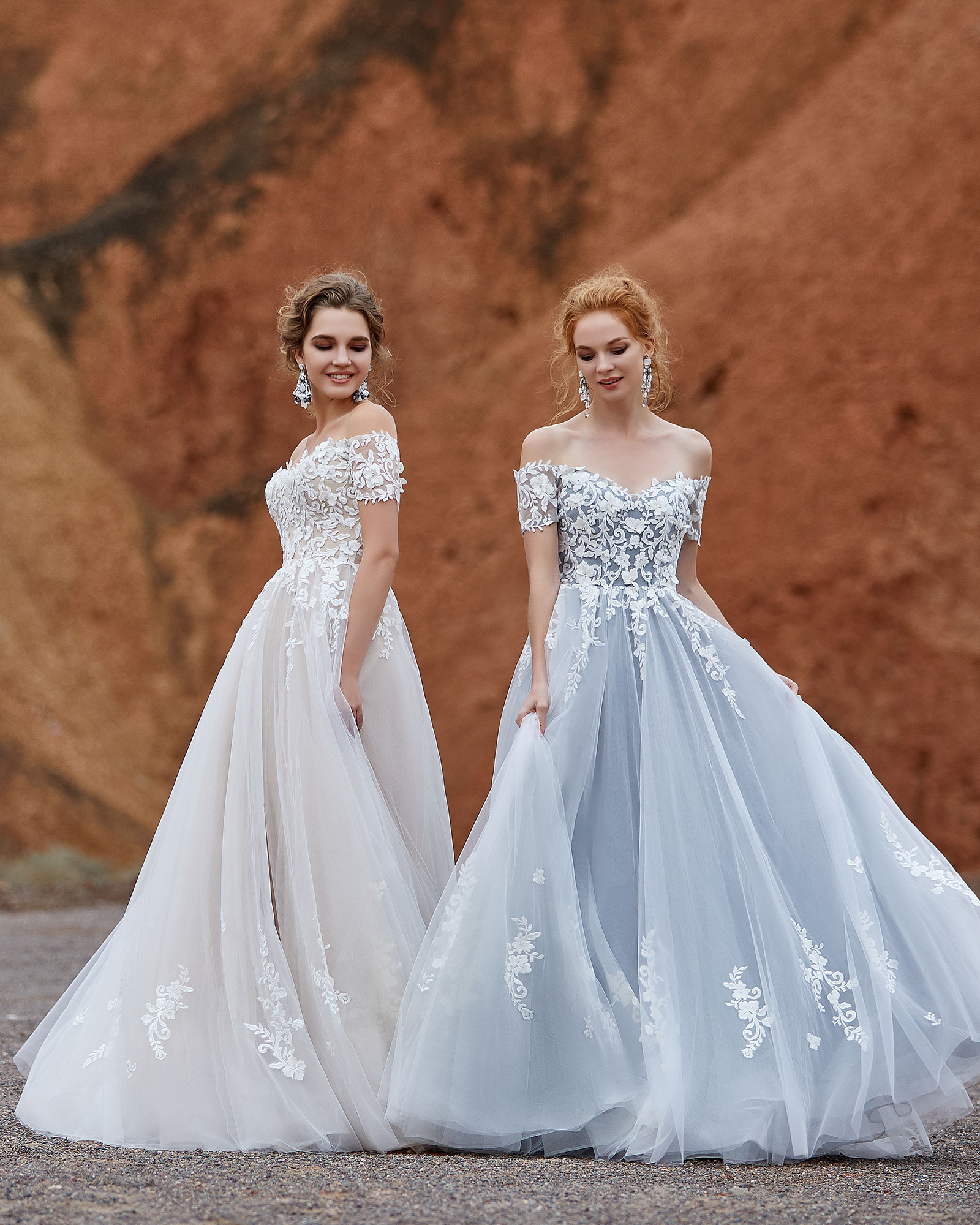 4. LD5833 – Mona Dress from Lily White Collection
Of course, you want a wedding dress that looks stunning, but what about the comfort of the dress? For your spring/summer wedding, pick this gorgeous A-line wedding dress in tulle fabric with a sweep-brush train. The sweep train is the shortest wedding train and only extends about one to two feet from the waist of the gown, so you'll feel comfortable wearing this dress for long hours. If you can't compromise practicality with elegance or vice versa, this is the gown you should go for.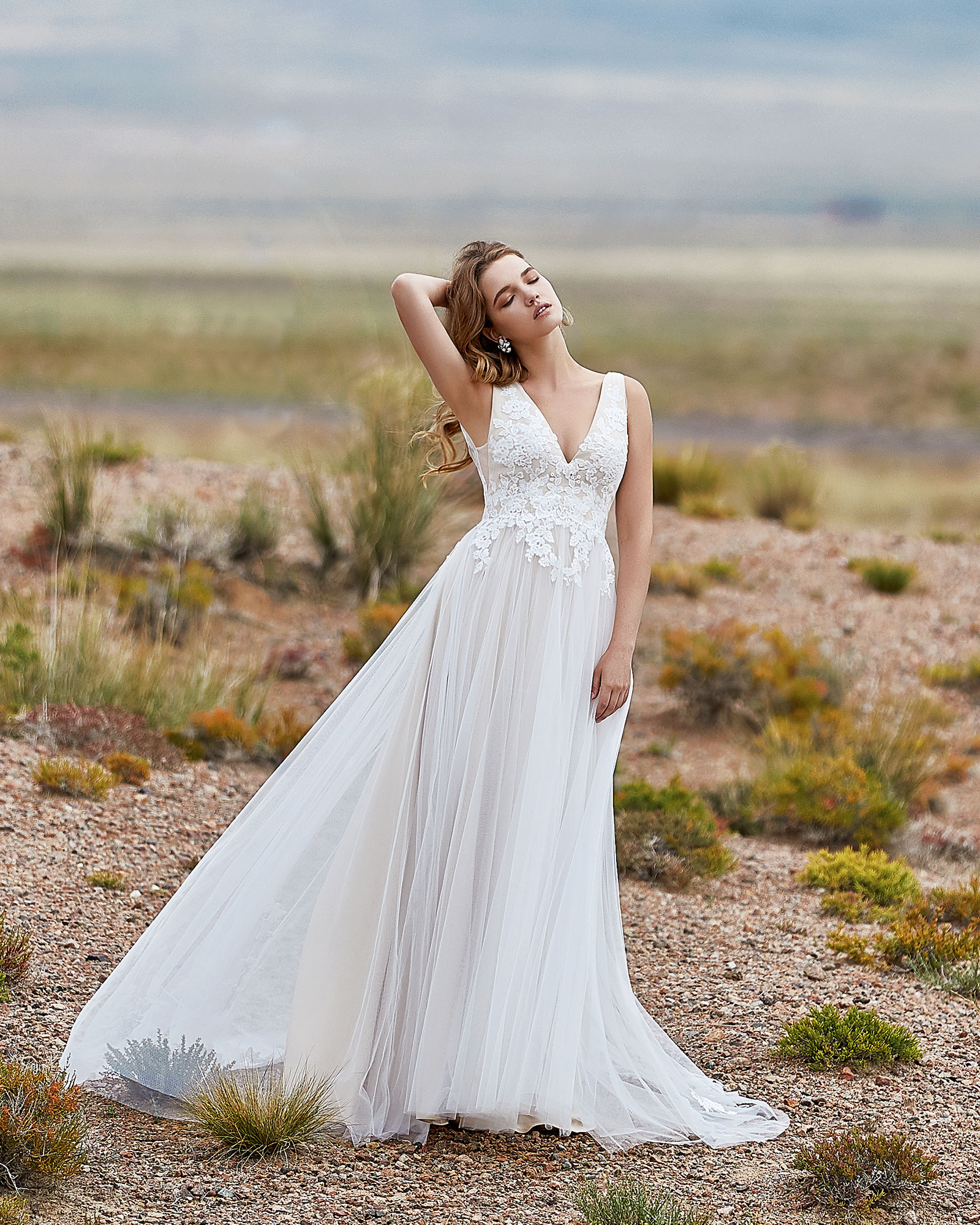 5. LD5845 – Ines Dress from Lily White Collection
The spring/summer season is a romantic one. Why not wear a dress that reflects that romance? This beautiful sleeveless wedding dress can help you do that while still maintaining the formality of the occasion. With its timeless tulle overlay, a lovely v-neckline with illusion straps, a breathtaking v-back and of course, the A-line bodice, this dress perfectly balances simplicity and elegance. In addition, its light skirt allows for effortless movement so you never have to think twice before getting down on to the dance floor!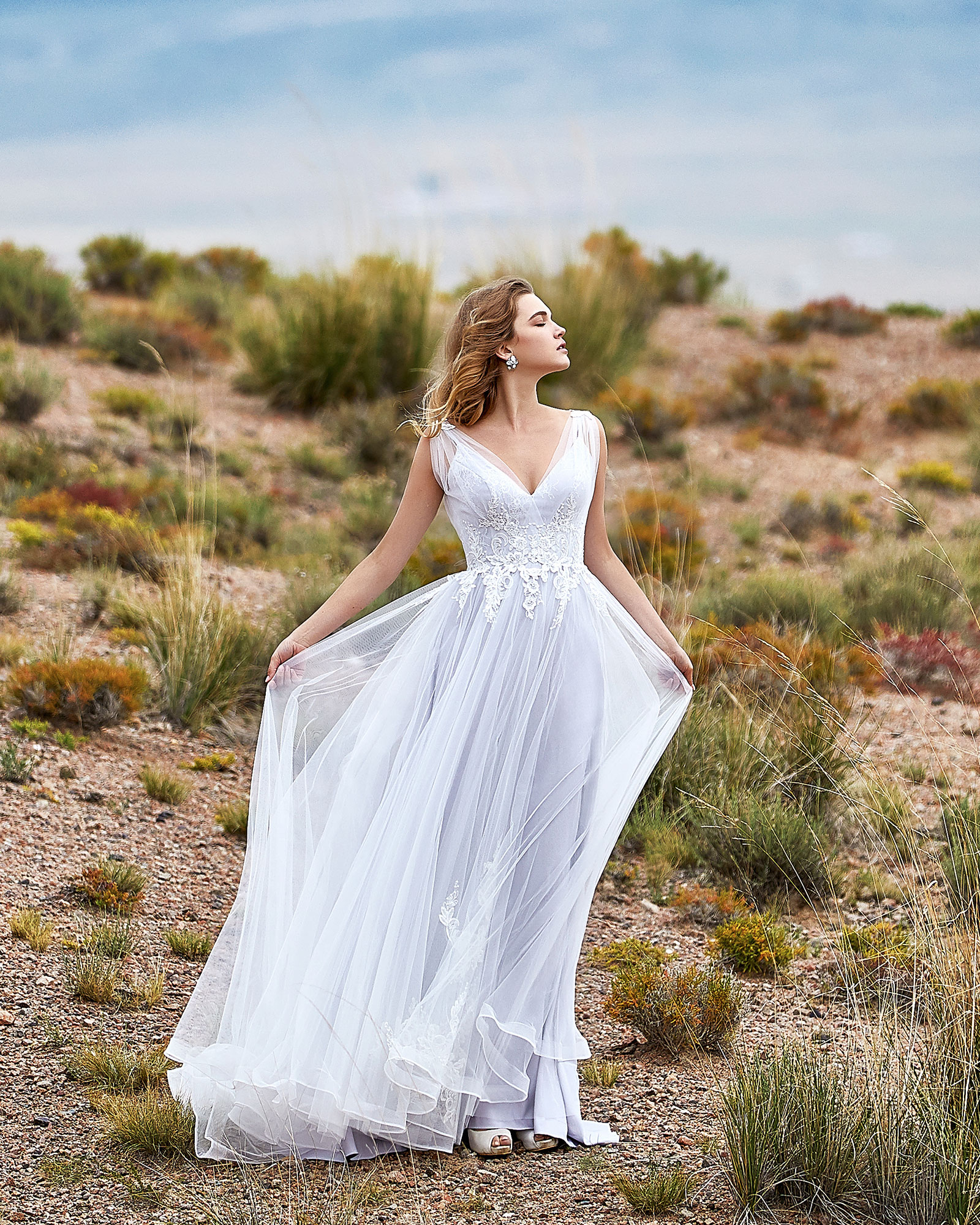 6. LD5698 from LB Studio Collection
A great choice for the fun, flirty bride, this organza gown with an A-line bodice is slimming and sexy. Pretty tulle and lace detailing lends just the right amount of flair. The court train is just right for adding that "wow" effect.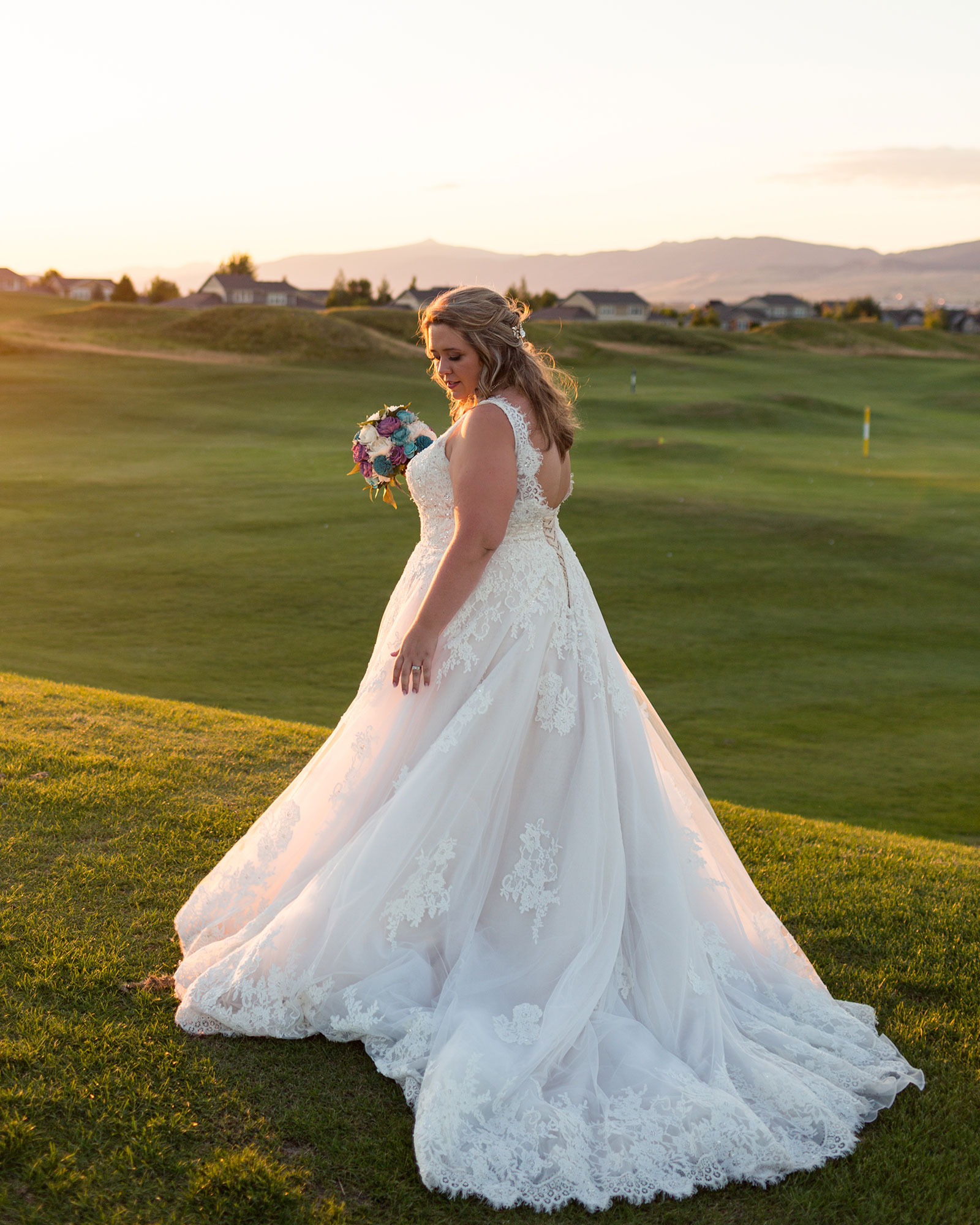 7. LWXT16001 from LB Studio Collection
This romantic wedding gown from LB Studio Collection is so pretty and versatile. The champagne satin lining and ivory tulle outer layer add a sassy, flirty touch. The V-neckline and A-line bodice is oh-so-flattering for any figure. You'll love the lace appliqué details and the stunning lace illusion back. This dress makes for a great spring/summer wedding gown.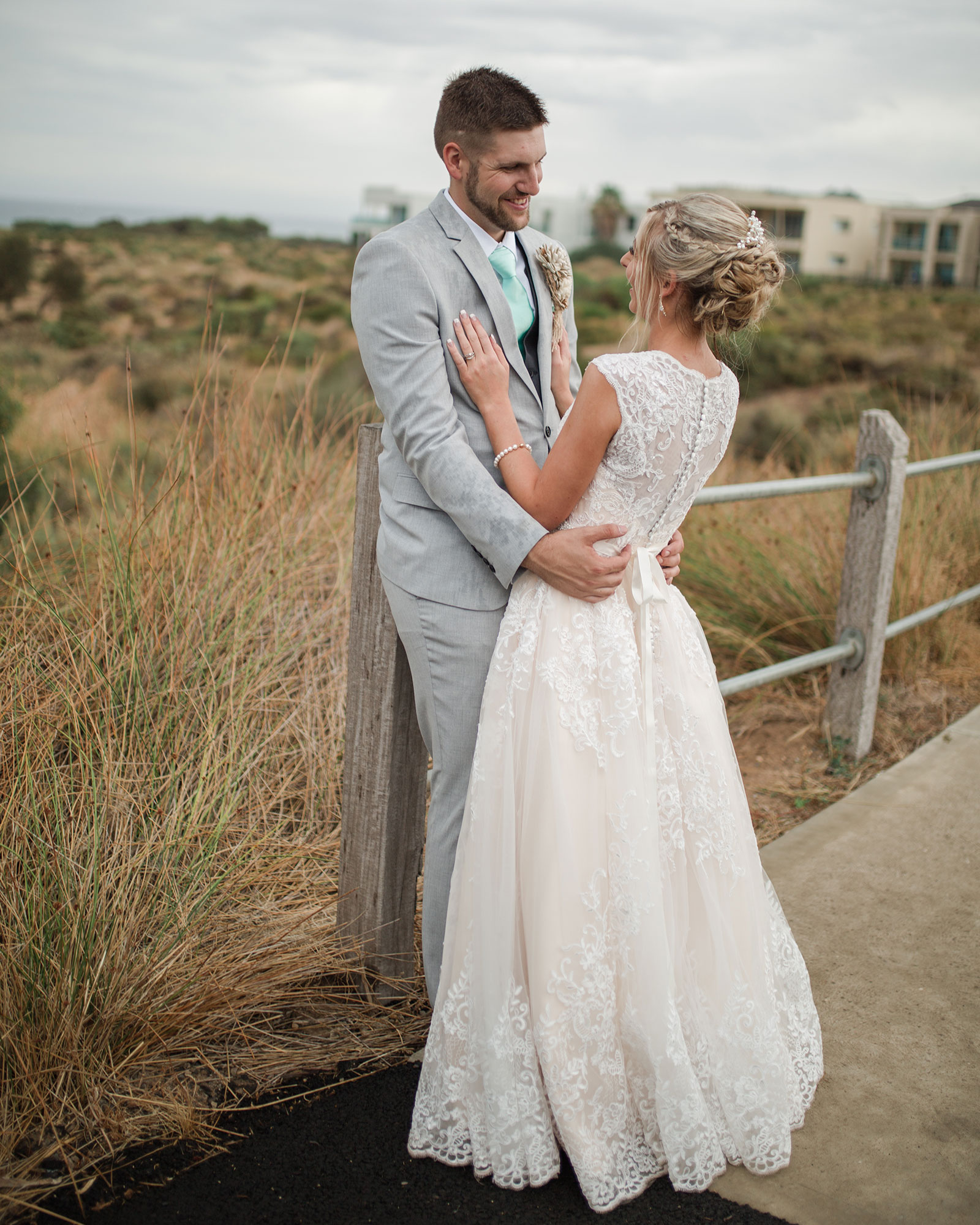 8. LD3734 from LB Studio Collection
A fantastic choice for the trendy bride, this open-back wedding dress from LB Studio Collection is not only breathtakingly gorgeous, but comfortable as well. You'll love the flattering, sheath-column bodice sophisticated beading details around the bodice and flowy chiffon skirt.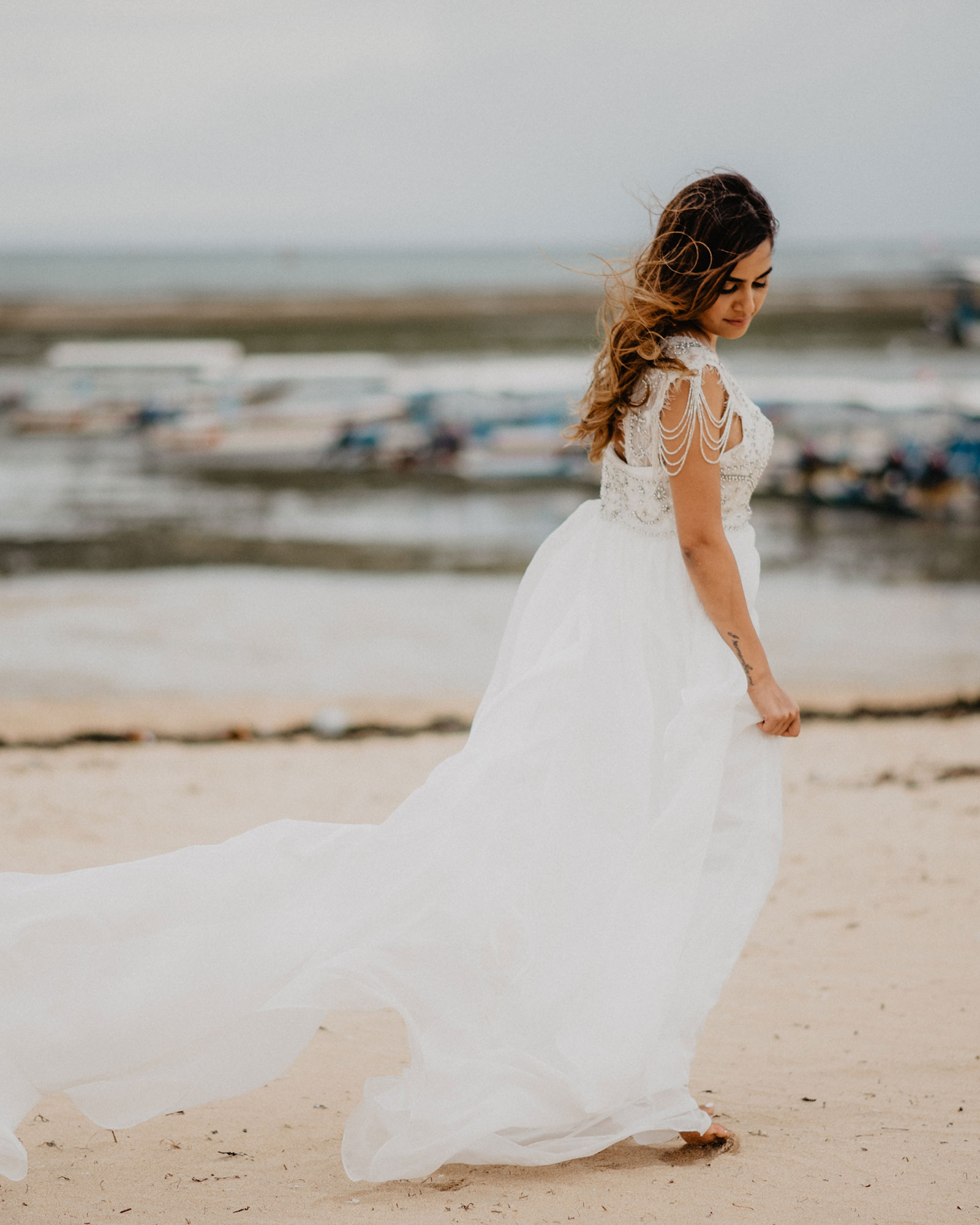 Classic, trendy or somewhere in between; it's all up to you. Gone are the days of strictly-casual spring/summer brides. Many are opting for long, sleek, satiny looks. There are no rules here; anything goes! Just make sure you're comfortable, and your location is dress-friendly. Have a fabulous spring/summer wedding and enjoy!