Rhiannon & Michael had a romantic 5-year vow renewal in Thornewood Castle in Lakewood, WA. Surrounded by family and close friends, they had an amazing day! And Rhiannon's pretty look wearing our top-selling new style – Giulia dress from #LilyWhite2019 collection totally stole our hearts. She changed the lining color, removed train and added short corset/hidden zipper combo with custom measurements to make it totally her own! So grateful to be a part of Rhiannon & Michael's special day and witness their love and happy marriage!
All photos were taken by Lavender Bouquet Photography.
Wedding Dress Style: Customized Version of #LD5830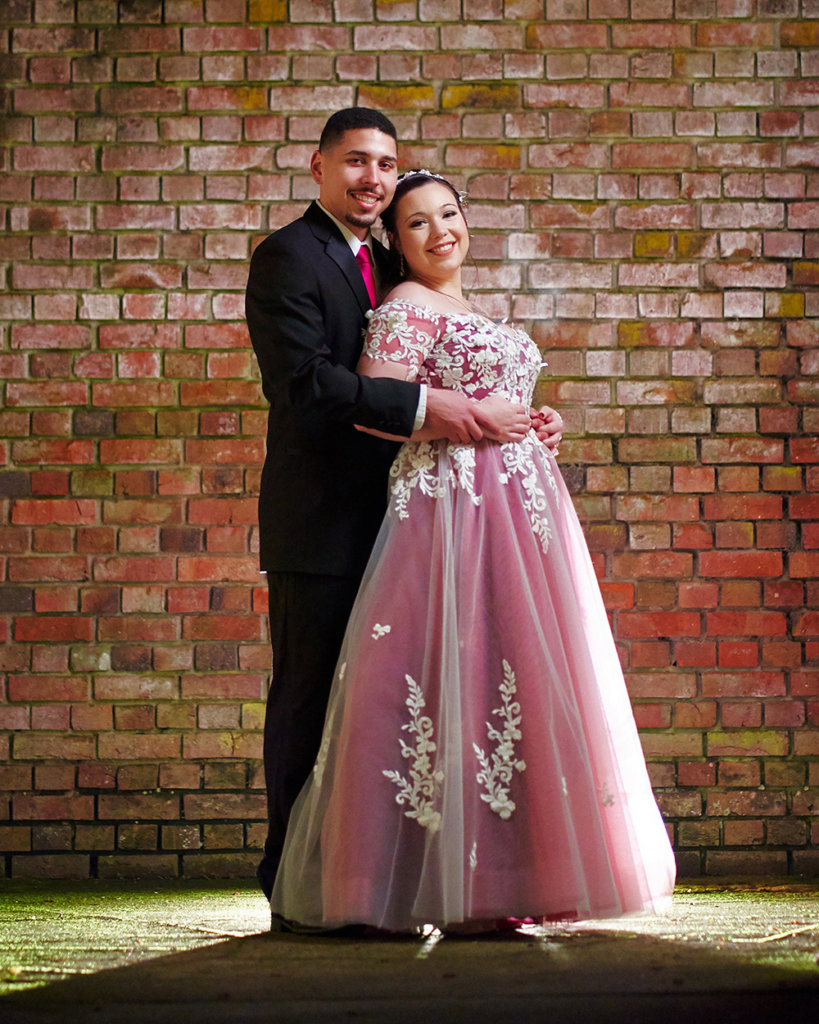 Q: Any advice or tips for future Mrs.?
Don't try to do it all yourself! I tried and failed. It was way more stress than necessary. I didn't event have a big event and already was in over my head. Get you some help!
Q: What was the inspiration behind your wedding theme?
We got married 5 years ago and have been through some really hard times together. We eloped, which we didn't mind, but some of our family felt left out. We decided to honor our strength and the support of our family by celebrating our marriage in "the house that love built". Seriously. Go look up the story behind Thornewood Castle- it will melt your heart!
Q: Tell us your love story! Where & How did he propose?
My husband and I met while we were both active duty in the military. I was in the Marine Corps and he was in the Army. We happened to be at a joint service military school where we were forced into a tiny room together 8 hours per day. We did NOT get along. I went through a pretty traumatic event, and the person I least expected stepped in to help me through it. We got married about 15 months later and unfortunately got stationed thousands of miles away from each other. We didn't get to live together until we had been married for a year! So many Skype dates! And since then, we've made it through multiple deployments (we only recently were able to say we've spent more time together than apart!) and a life altering illness, but here we are on the other side of it all, living the love story no one thought was possible.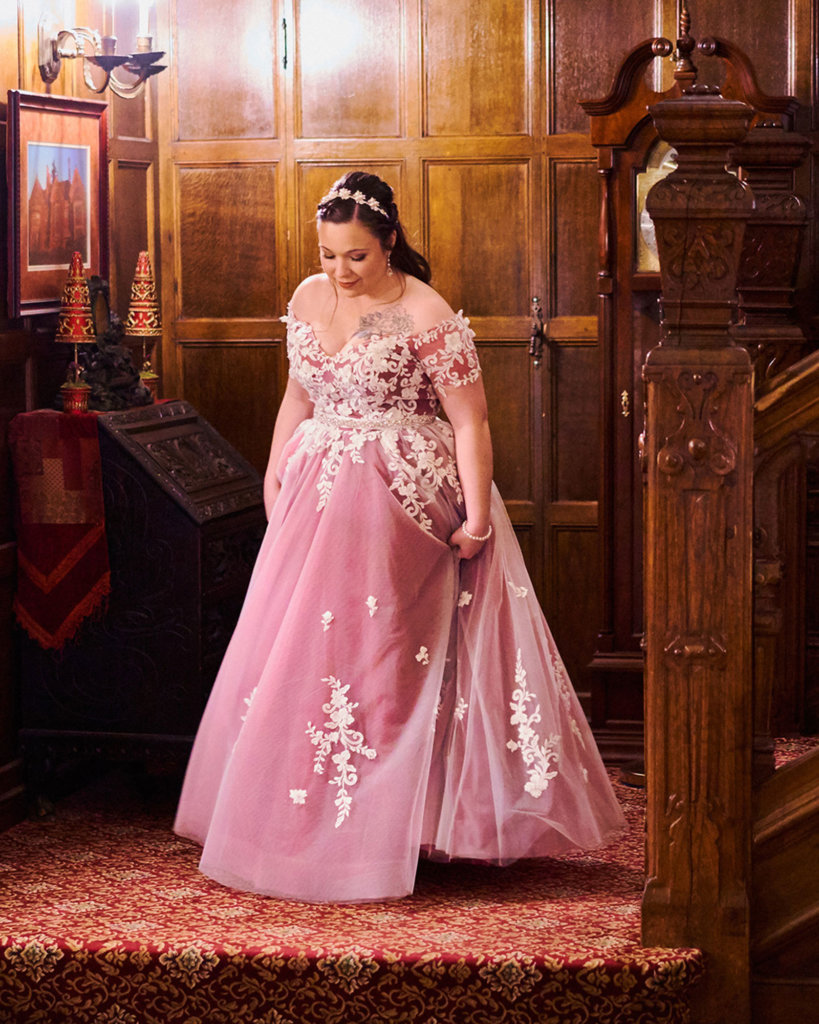 Q: How would you define the message "Dare to Love"?
Love is hard. Love takes work and dedication. Love requires you to basically jump off a cliff without knowing what's at the bottom sometimes. And the hardest part is that you cant do it half-way. You're either all in or you're all out. But when you dare to love, you wind up with something beautiful.
Q: Where did you hear/find CocoMelody?
A random add on Facebook that fate placed in my path after a fruitless, months-long search for the perfect vow renewal dress to wear at a castle!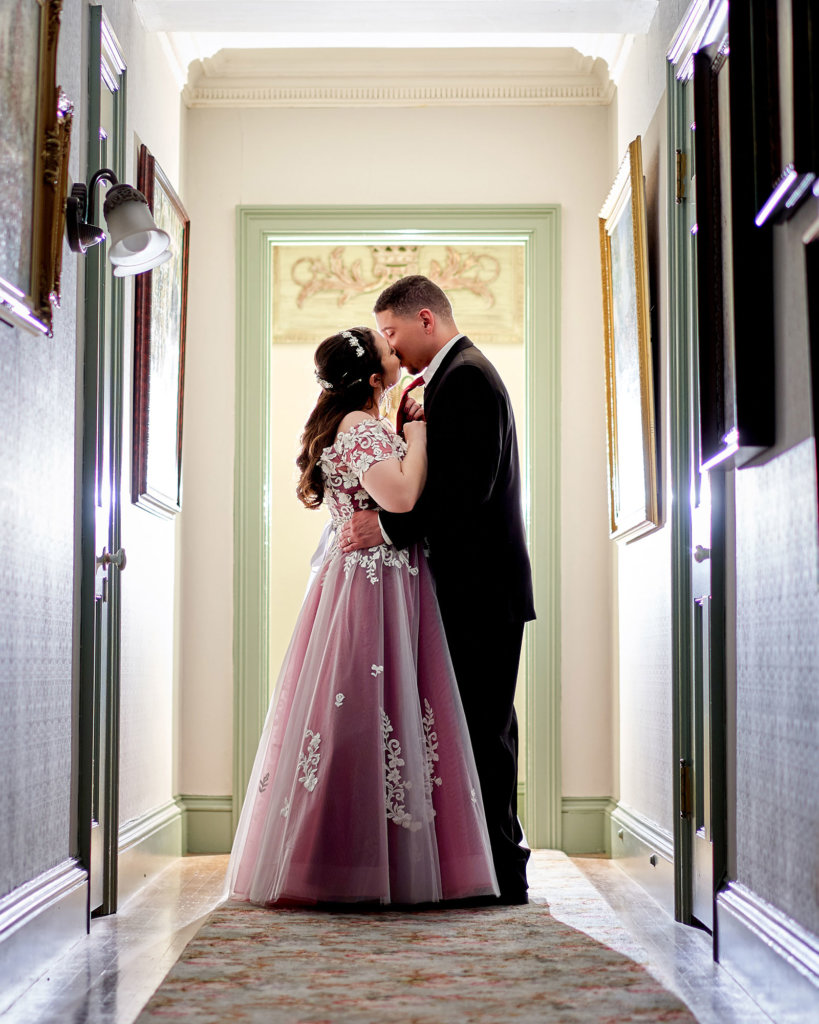 Q: What was the best/most memorable part of the day?
Our event was perfectly imperfect! We forgot the ties for our handfasting and had to pause the ceremony so my sister-in-law could go upstairs to get them, when serving the cake I LAUNCHED a piece at myself, the face time with my dad who couldn't be there didn't get started in time and my mom was whisper yelling at me during our entrance (we got it figured out), my husband got nervous and said "yeah" when the officiant asked if he wished to enter the ceremony which earned a big round of laughter, and I completely fell on my face during the Cotten Eyed Joe. I wouldn't have had it any other way!!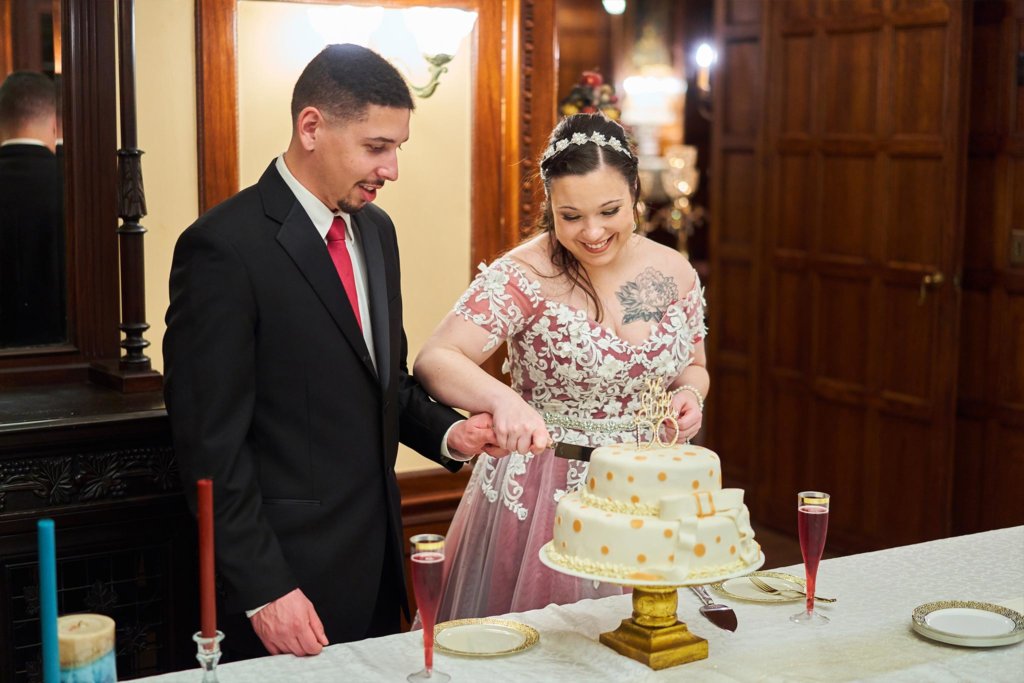 Q: What did you love most about your #CocoMelody dress (es)?
I loved that I could customize the color of my wedding dress. That was really important to me. I wanted an intricate, beautiful design to match our venue, but I needed it to be non-traditional since it wasn't a wedding. I was able to get both through Coco. The other alterations I had done were just the icing on the cake! It fits like a glove due to adding the corset back. I got so many compliments!
Q: What do you think about CocoMelody and the customer service?
I couldn't have been happier. My stylist made sure that what got ordered was exactly what I wanted. Many photos and emails were sent back and forth. The dress arrived exactly as expected and was absolutely beautiful. I couldn't believe I got that dress for that price! Highly recommend CocoMelody!