Classic. Dark & Moody. Minimalistic. Everything about Amanda & Bradley's wedding in Casa Romantica, San Clemente, California was so true to the couple's style. They used black, deep reds and gold in the decor, which fit the theme effortlessly. Amanda was also radiant in her fit-and-flare gown with stunning keyhole back. Here's more about what Amanda had to say about her amazing wedding day!
All photos were taken by Camryn Clair Photography.
Wedding Dress Style: Customized Version of #1066
Q: Any advice or tips for future Mrs.?
Do as much as you can ahead of time, don't wait for the last minute so you can enjoy the days before your marriage and not stress about getting things done last minute or have to skip on things you didn't have enough time for.
Q: What was the inspiration behind your wedding theme?
First I wanted to make sure i picked a venue that had a lot of natural beauty and character, so i wouldn't have to rely too much on decor to set the mood. While researching weddings i was drawn to moody and romantic styles and incorporated that with color, using black, deep reds and gold in the decor, while keeping in mind something that i could look back on and not think it was too trendy. We had live music for the ceremony, cocktail hour and dinner which really set a great mood for everyone and made it feel special.
Q: Tell us your love story! Where & How did he propose?
I was in Alabama for Thanksgiving in 2012 visiting my friend. On our way to Nashville one day (she surprisingly had a matchmaking plan for me to meet her friend Bradley) we stopped by his house to say hello…. He said he was going to be in California for his work Christmas party in Palm Desert in a few weeks and asked if we would like to come out. I didn't think anything of it at the time, just a fun weekend in the desert. By the end of the weekend we KNEW we had to see each other again despite living 2,000 miles apart….we fell in love and have been together ever since!
Q: How would you define the message "Dare to Love"?
Don't be afraid, how often do we meet people we truly and deeply connect with. If you feel it take a chance and be true to who you are!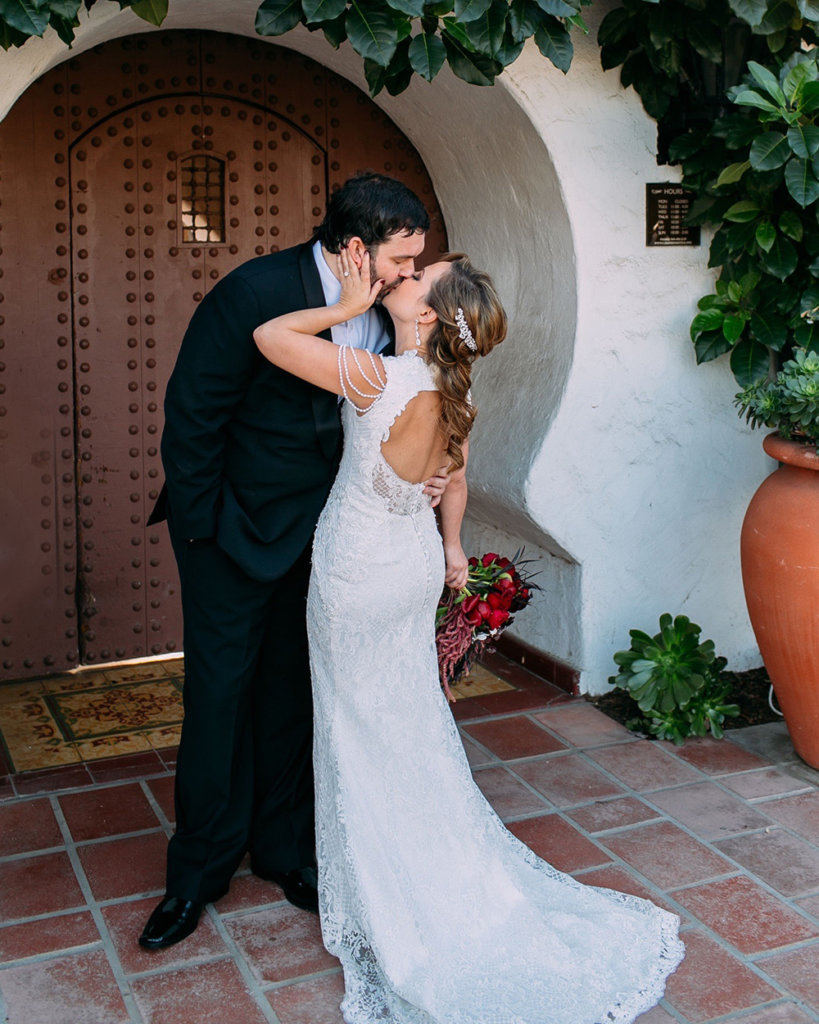 Q: What was the best/most memorable part of the day?
My favorite moment was the excitement of walking down the aisle feeling so much love from our guests and seeing my husband to be standing at the beautiful alter waiting for me!
Q: What did you love most about your #CocoMelody dress (es)?
The wedding dress i chose had so many things i loved, the deep v neckline, the shape but most of all i loved the lace design and detail!
Q: What do you think about CocoMelody and the customer service?
CocoMelody is a must to look at for affordable and great quality options including traditional to modern styles.