Are you pregnant yet you are about to tie the knot? Congratulations, bride-to-be and mom-to-be too! If you're going to carry a little one up to the altar, you can't simply choose a regular bridal gown. So what to do? Don't get worked up! There are a lot of maternity bridal gowns that you can come by in the market these days.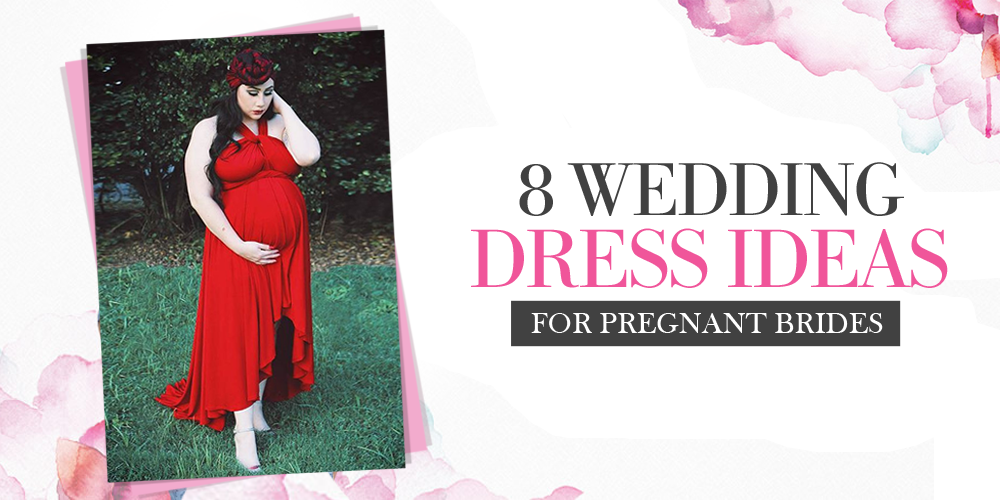 Here are the top 8 dresses for the wedding that are the most in demand and the most picked by pregnant brides.
1. A-line – Silhouette of A-line dress style is represented as a tapered top flaring towards the bottom and just looks like capital alphabet 'A'. The flare of A-line wedding dresses delicately falls over wide hips and thighs and smooths out the lines of bottom part by concealing them. On top of that, the fitted top draws attention upward, away from the bottom part. So naturally, A-line dresses are exquisitely complementary to pregnant brides.
2. Lace – If you want to achieve that delicate and feminine yet sexy look for your wedding day, there is no other way to do it than by donning a lace dress. The elaborate and elegant design elements of lace wedding dress make it very captivating and graceful. Whether used as a simple accent or put on from head to toe, you would look simply breathtaking showing off your baby bump in a quintessential and timeless lace wedding dress.
3. Long sleeves – As a pregnant bride, you'd want to draw eyes to your upper body and arms rather than your bump or full hips. A long sleeve wedding dress has one essential objective and that is to draw attention to your top bits. So if you want your dress to suggest an exceptionally modest and elegant appearance, a long sleeve wedding dress is exactly what you need.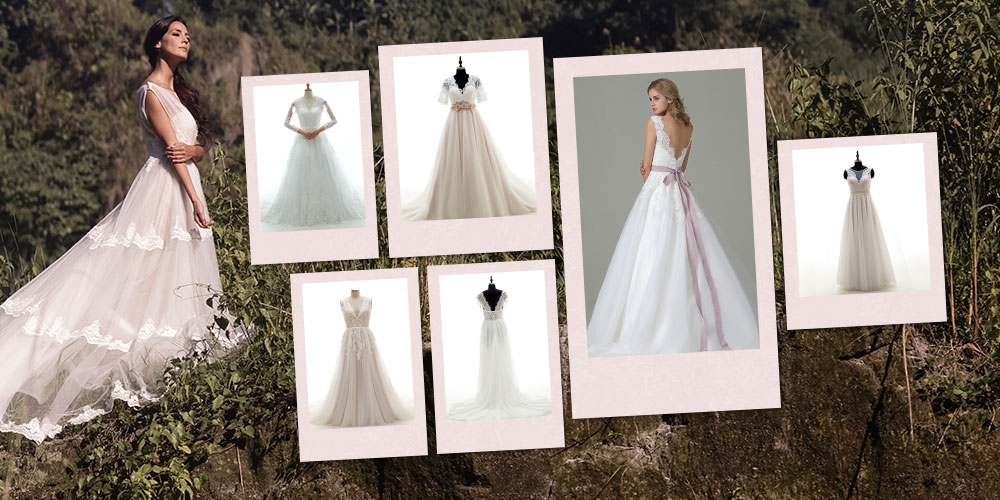 4. Backless – With that growing belly, nothing can ever stop you from wearing a backless bridal dress. This dress style will express your feminine side and will make you look gorgeous. Opting for a low-cut bridal gown is one way you can see to it that your wedding dress looks straight out of a fairytale.
5. Sweetheart neckline – The depth of the plunge in the center of the sweetheart neckline accentuates the curves of a fuller bust and creates curves for brides with a smaller bust. The plunging design also serves to lengthen the neck, making you appearance taller and thinner. This wedding dress style is flattering on just about every frame, making it one of the most sought-after styles for maternity bridal gowns. 
6. Corset – When fashion trends never stray away from the figure-flattering silhouette wedding dresses, corset wedding gowns always fit into the latest fashion sense. These dresses make it easy for pregnant brides to adjust their waistline and conceal their baby bump. And that's why they become one of the favorites among pregnant brides.
7. Empire waist – We all know that empire waist dresses look absolutely gorgeous on pregnant women. The good side with this dress is that it has a waistline beneath your chest and the skirt fans out thus covering your belly. In addition to easily concealing your baby bump, it's also effortless to move in it
8. Short dress – You can also opt for a short dress as it will make you look the cutest bride ever. It's also a good alternative as it'll keep you comfortable with all the extra heating because of your little one. You can find many attractive dresses with this style – just stay away from high heels!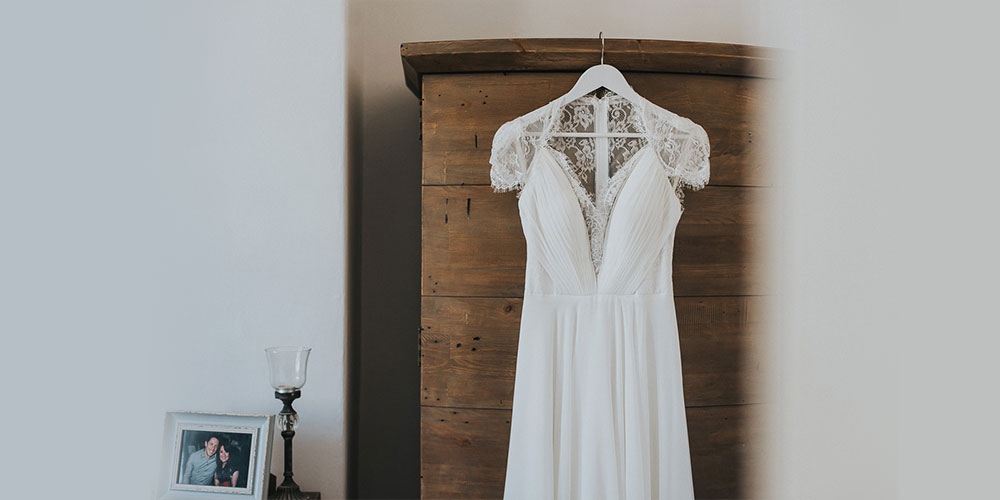 These are some of the best dresses if you have a little one on the way and are heading up the aisle soon. You can choose any style you want to be dressed in for your wedding. If you plan to conceal the growing belly, it is better that you don't do it by adding a lot of fabrics and making the gown "balloon" as this will only make you look even bigger. It is always good that you stay simple and keep the details of your wedding gown very minimal. We say- why hide your bump, when you can flaunt it?
Your wedding day is supposed to be the best day of your life, but it obviously won't be if you can't fit in your dress or don't feel comfortable wearing it. You can find gorgeous wedding dresses online that complement your body shape and type and make you feel at ease and radiant. As long as you're relaxed and you feel pretty in your dress, you'll look stunning on your big day.