We're so in love with Katherine & John's vintage Hawaiian wedding! The decor highlighted the culture of native Hawaiian royalty while lush greenery make the prettiest backdrop. Katherine was also glowing in her dream lace gown! Congratulations to Katherine and John and wish them happy forever!
All photos were taken by Mon Photography. 
Wedding Dress Style: #CWXT14061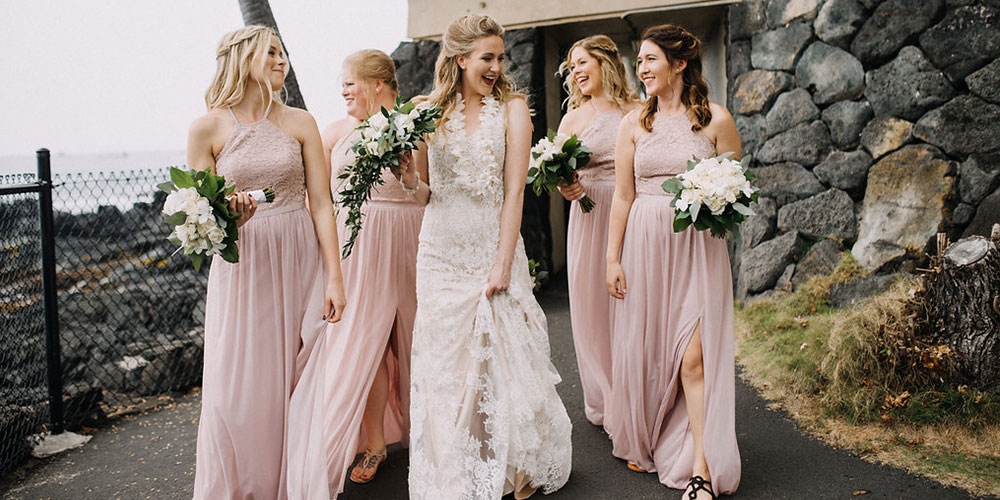 Q: Any advice or tips for future Mrs.?
Do your own thing! My fiancee and I attended 7 weddings in the year before our own. We were able to shape some of our own style and ideas from seeing what other people did, but we didn't feel the pressure to do "the same thing"! It made our day so much more enjoyable to know everything involved was what WE wanted!
Q: What about your love story?
During college, we both worked at a grocery store. He worked in the produce department and I worked at the cash register. Every once in a while he would be called to help us up front, and he definitely caught my eye! Our first date was with a group of coworkers.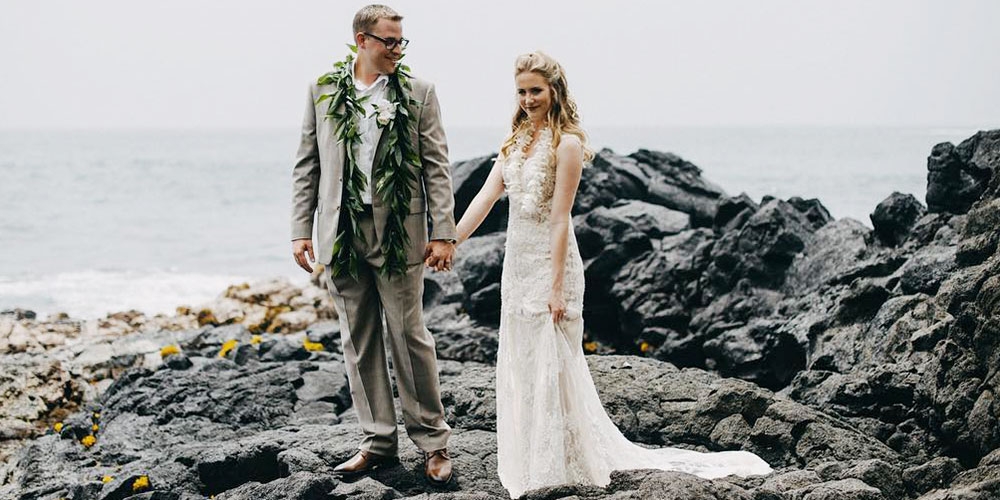 Q: How would you define the message " Dare to Love"?
To truly be able to love someone and to be loved, you must put down some of your "protective walls". It makes you more vulnerable to being hurt, but it is the only way to really let someone into your life to have a deeper connection and love.
Q: What was the inspiration behind your wedding theme?
We wanted a classic Hawaiian experience. Our resort was vintage and the decor highlighted the culture of native Hawaiian royalty. My style is simple… I wanted a lot of greenery natural colors! Hawaii did all the work for us.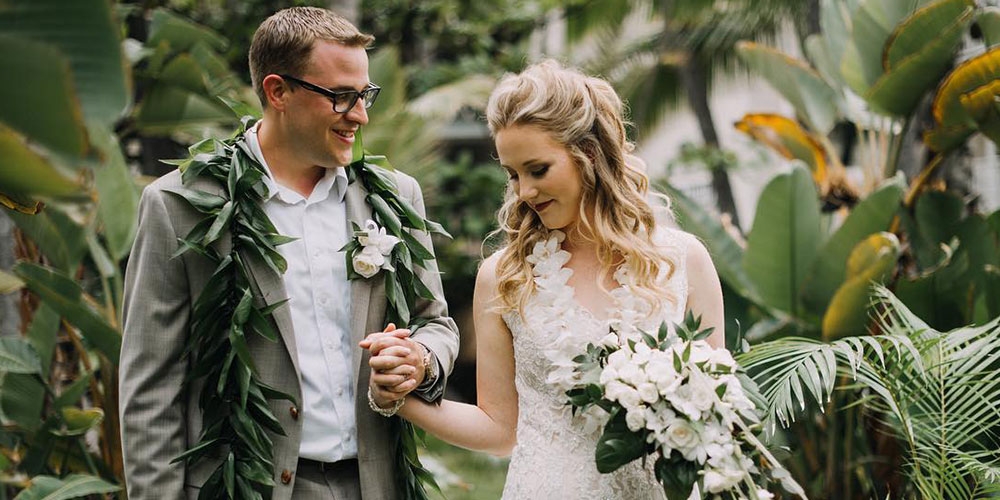 Q: Did you enjoy the wedding planning process? Why or why not?
I thought planning was so fun! I was able to do most of it online with it being a destination wedding, which was easy and good for my busy work schedule. 
Q: What was the best/most memorable part of the day?
With a guest count of only 30, we were able to spend almost the entire day together as a couple. We loved that! For our reception, we attended the resort's Luau with over 200 guests. The Luau host put us in the spotlight in front of everyone to demonstrate an ancient Hawaiian practice, which was touching foreheads and feeling each other's energy, and sealing it with a kiss. It was so romantic and fun!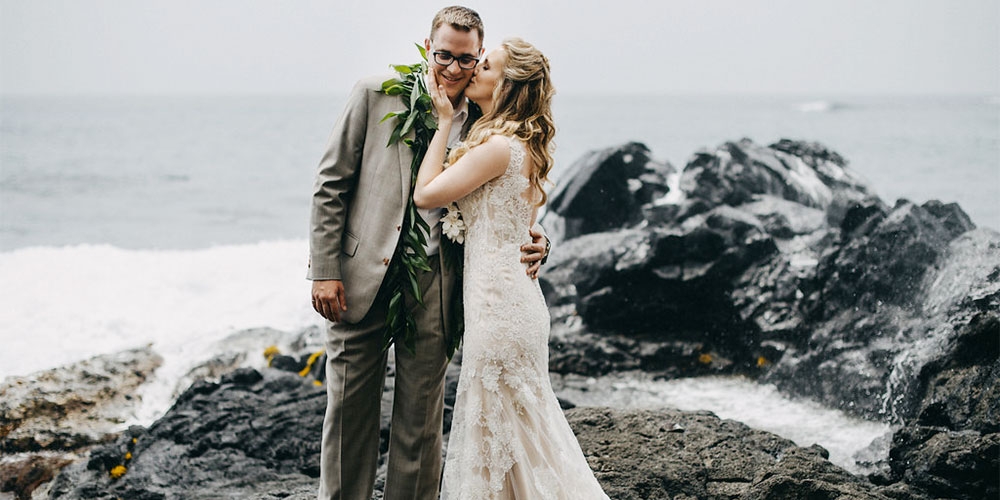 Q: What did you love most about your #Cocomelody dress? 
I loved the full lace details, with the underlying champagne color! The wedding dress was also so easy to wear in the outdoor tropical climate. I was comfortable all day.
Q: What do you think about Cocomelody and the customer service? 
My experience was so easy. I had tried on several dresses in that shape/style locally, so I knew it was what I wanted. For the sizing, I measured myself carefully and chose a pre-set size. I liked that there was an option for custom sizing if my measurements weren't exact! I found the size I got to be very true to size. My dress arrived in a timely manner, and Cocomelody gave me plenty of opportunity to provide feedback if needed!