Most of you ladies may have dreamed of your wedding gown ever since you were a child, but we know that there are some of you out there who have no idea where to start! And that is okay. Different designs, different colors and different fabrics can all certainly feel overwhelming if you do not have the perfect idea of what type of wedding gown you want to walk down the aisle wearing. It might even come across as being impossible to stumble upon the perfect wedding dress without experiencing too much of the complete crazy you might witness on reality TV shows.
Of course, you can schedule as many bridal appointments as you like and try on different wedding dress styles until you find the perfect gown for you. But can you… or should you try on a high number of wedding dresses? And if not, what is the limit?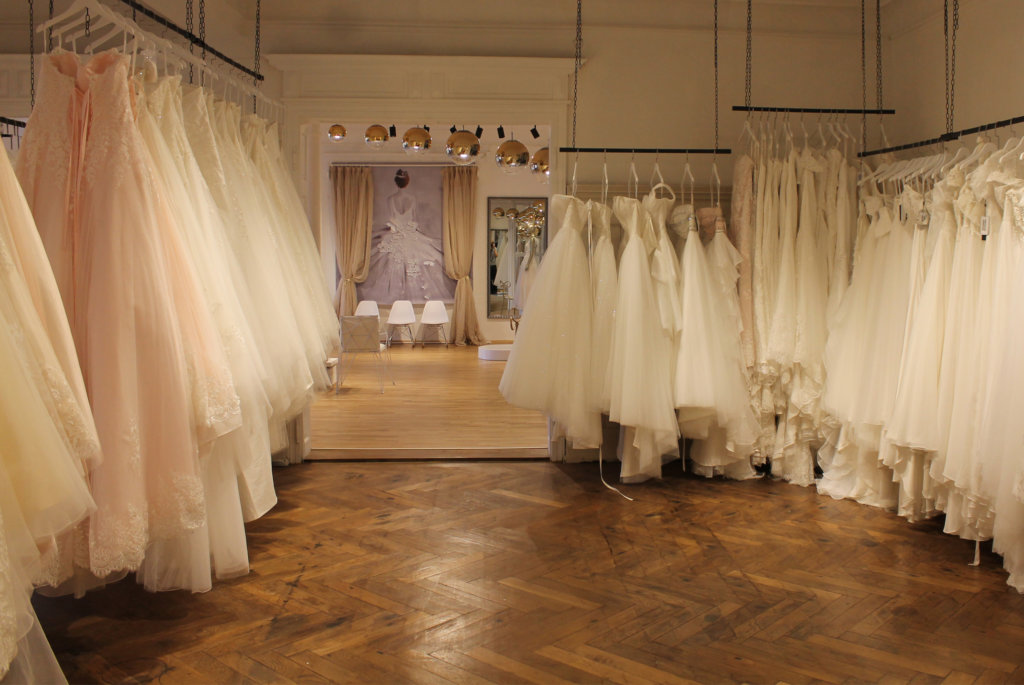 1. Unspoken wedding dress shopping etiquette
Well, according to expert consultants who understand this realm better than anyone else, there is an unspoken etiquette for wedding dress shopping: brides-to-be should never try on more than ten wedding gowns. Any more than that and they will likely be subjected to wedding gown overload (and total panic!)
So, that is the number then? Ten?
It makes sense if you think about it – if you feel like you must try on too many wedding dresses (which is more than ten we assume), you will just be thrown off balance and become disheartened. And keep in mind; if you have seen too much, you also take the risk of losing out on the wow factor of finding that perfect dress, made just for you! It can seem anti-climactic if you have willingly chosen to drag out the shopping process and put yourself through dozens of bridal appointments.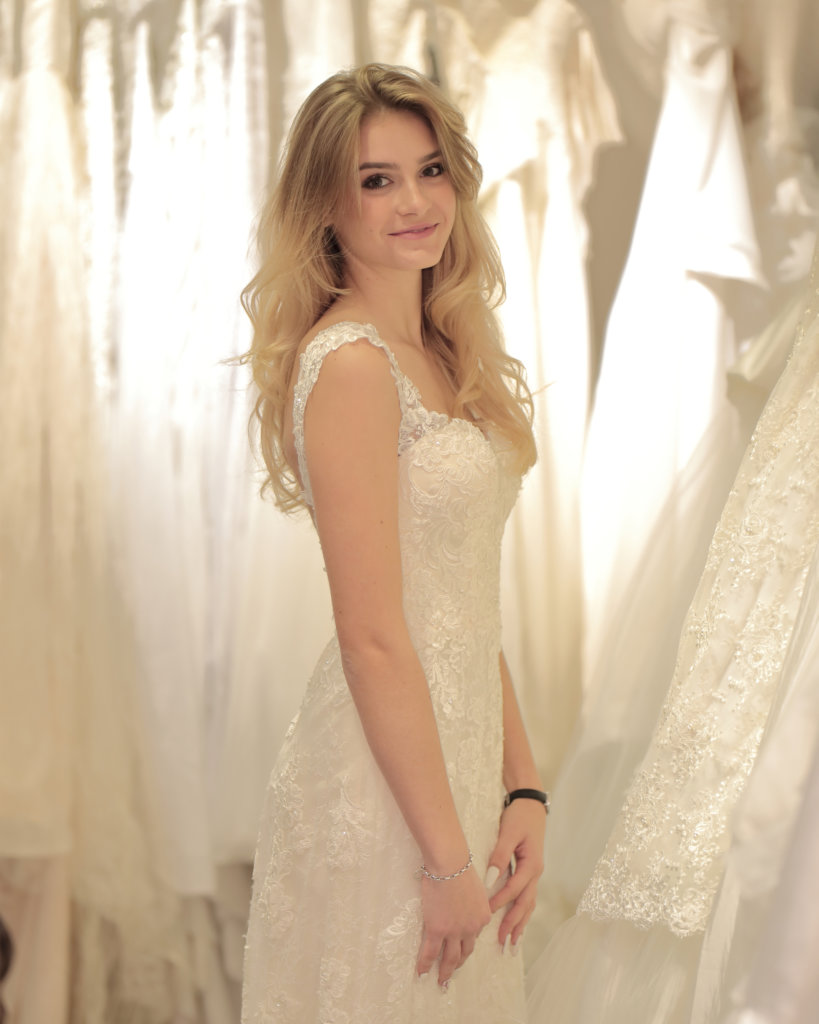 Style: #CWVT15002
2. So, what can you do?
It is pretty simple actually!
Try to keep your bridal appointments to a minimum. Think about the wedding gown you originally had in your mind and buy it as soon as you come across it. Whether you have your heart set on an elaborate mermaid wedding dress you caught a glimpse of in a movie once or a simple bohemian wedding dress you stumbled upon when browsing through Pinterest, do not go ivory blind and hold back in the hope that you may find something even better as you will only start to doubt yourself and the whole wedding dress shopping experience will become exhausting.
Plus, 9 times out of 10, you will eventually want to go back to your first preference anyway, so go with your gut.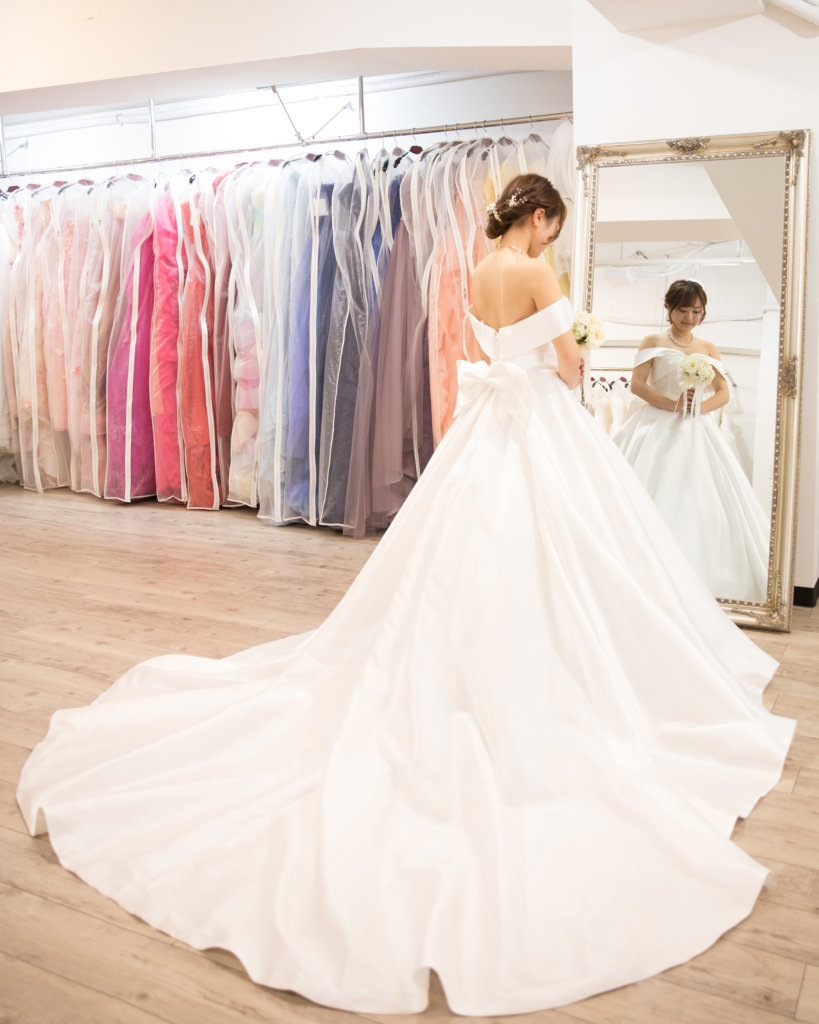 Style: #LD5801
3. But what if you second-guess your choice?
If we consider the huge amount of stress you are likely going to be under when it comes to finding your wedding gown – the most hyped piece of clothing ever, we think second-guessing your choice is completely normal. It does not necessarily imply that you have not found the right wedding dress – it just means that you have not had too many people stopping, staring at you and saying "OMG! You look gorgeous" yet!
Take into consideration the fact that you can always alter and accessorize your a line wedding dress, should you feel like something is missing? You can get rid of the sash or add flowing sleeves, amp up the wow factor with extra bling… you get what we are trying to say, don't you?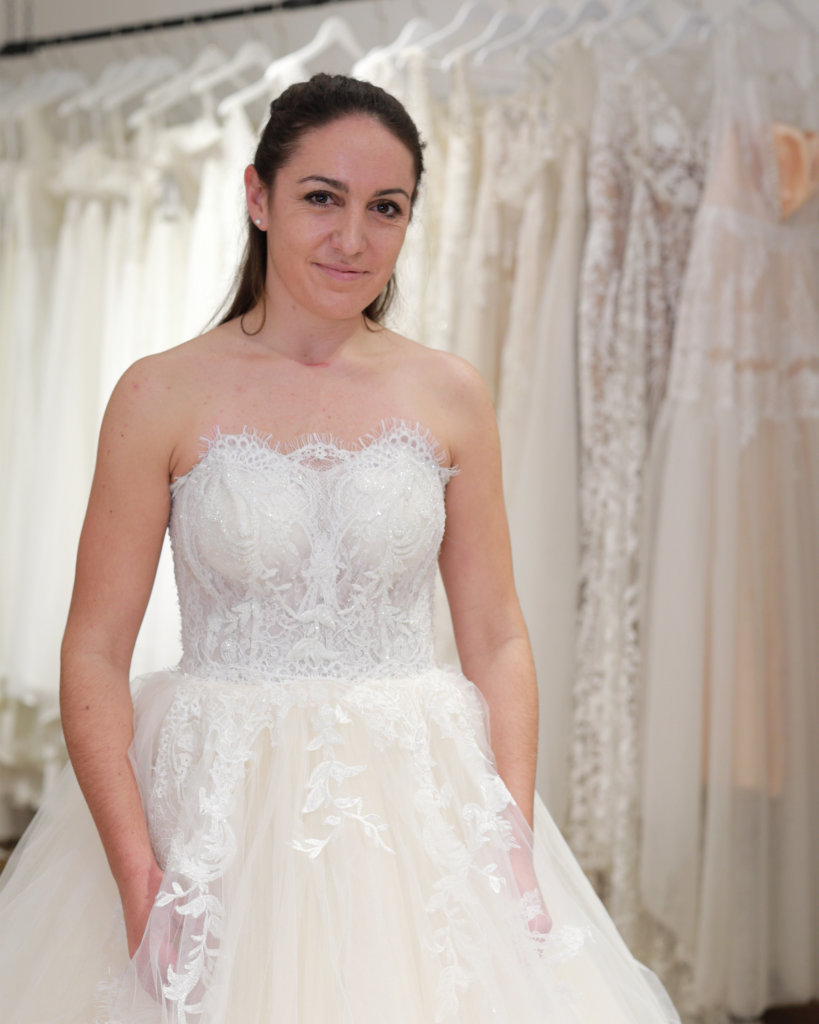 Style: #LD5066
In conclusion,
Every bride dreams of finding the perfect wedding gown, but translating this dream into a reality is not always simple. Shopping for a wedding dress is a complicated and exhausting process – but does it really have to be? Well, of course not! You just decide on a specific dress style, hunt for it in the bridal outlets and/or online, buy it as soon as you find it and have a seamstress make necessary alterations to it – wedding dress shopping could be (and should be) a process as simple as this.
Oh, and if you start feeling apprehensive about your choice, you have to stop looking at other gowns, because otherwise, you will most likely drive yourself insane.