You may find your prince someday but your dad will always be your king! Father's Day is approaching and enter our Giveaway by expressing love to your dad! Win a "Best Dad Ever" Mug for your super hero!
Here's how to enter:
1. Follow us on Instagram @cocomelodyofficial.
2. Make a post on IG with the Picture(s) of you & your dad and add a caption "what you appreciate most about your Dad".
3. Using the hashtags #cocomelody #Ilovemydaddy #CocoDad (*your account must be public so that we can see your valid entering post)
– Giveaway ends midnight, June 10th (PDT)
– 10 Lucky winners will be selected randomly and announced on our official IG account on June 11th!
– This giveaway is in no way sponsored, endorsed or administered by, or associated with Facebook & Instagram.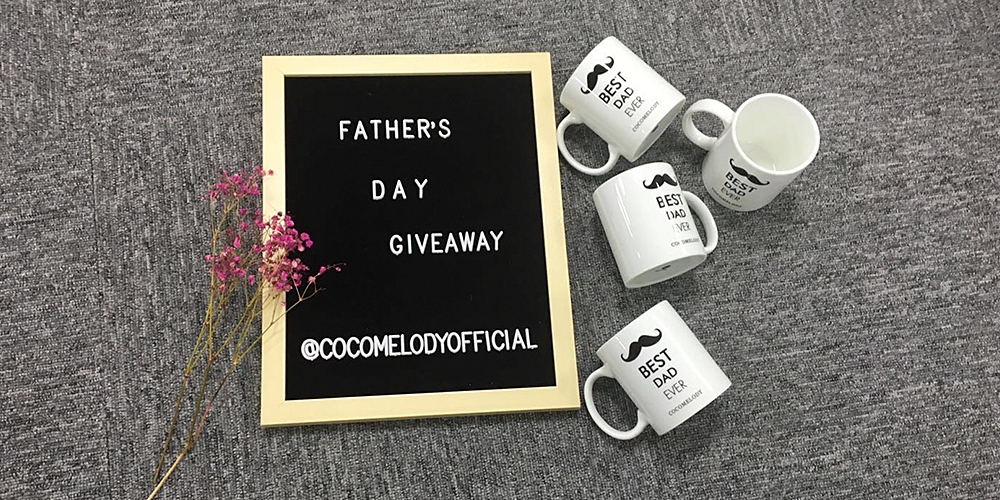 "Dad, the roof over my head;
Dad, the super hero of my life;
Dad, the tower of my strength;
Dad, the man who loves me unconditionally;
I will always be your little girl!
Dad, I LOVE YOU!"
In honor of Father's Day, we've also rounded up a few of our favorite father-daughter moments from real weddings. Check out those sentimental moments below and then get inspired for your own photo session with dad!
1. First Looks
First looks are not only for grooms! The moment your dad first sees you all done up in your dream dress is also emotional and memorable.
2. Before the Ceremony
Enjoy this special moment only between you and your dad. And a kiss for good luck!
3. Special Touches
Add some special touches to honor your father who has passed away. And our #cocomelodybride Christina carried her father down the aisle with her.
4. The Walk Down the Aisle
Proud father moments – beaming with pride.
5. Wedding Dance
Few wedding moments are more touching than the father-daughter dance. So soak it in and enjoy!
Happy Father's Day to all of the influential men in our lives!