Meghan and Noah celebrated their marriage in Mineola, Texas. Their wedding was timeless and stunning with some personal touches. We're obsessed with everything about their big day, especially Meghan's gorgeous mermaid wedding gown which was serioulsy stolen our heart away!!
All photos were taken by Jeff Yanez.
Wedding Dress Style: Similar Style #LD3834 (This style is not available in our online store anymore, you can find the similar style here)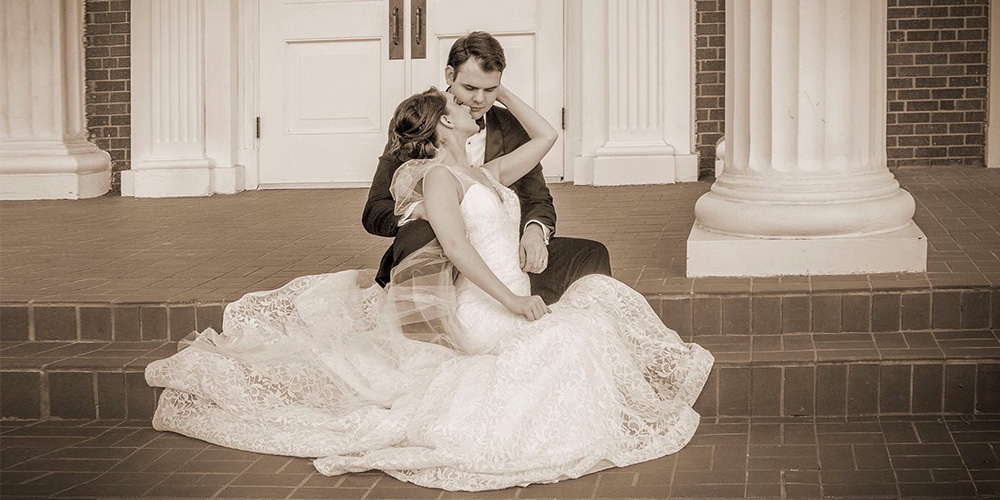 Q: Any advice or tips for future Mrs.?
Never go to bed angry. Always say I love you before bed and first thing in the morning.
Q: What about your love story?
We met in college. We shared a mutual friend. He walked in the door in a three piece suit and I was swept off my feet. We spent and entire weekend watching old movies, drinking great scotch, and eating delivery food. He made big plans for our anniversary dinner at our favorite restaurant. He even bought me a new dress. I could tell he was so nervous for weeks leading up to it. I honestly thought he was breaking up with me! Right before dessert he suggested I go to the restroom to check my lipstick. When I came back down the staircase he was on one knee with tears in his eyes. I mumbled through tears and nodded. I'm not sure I even said yes. He picked me up and swung me around. It was magical.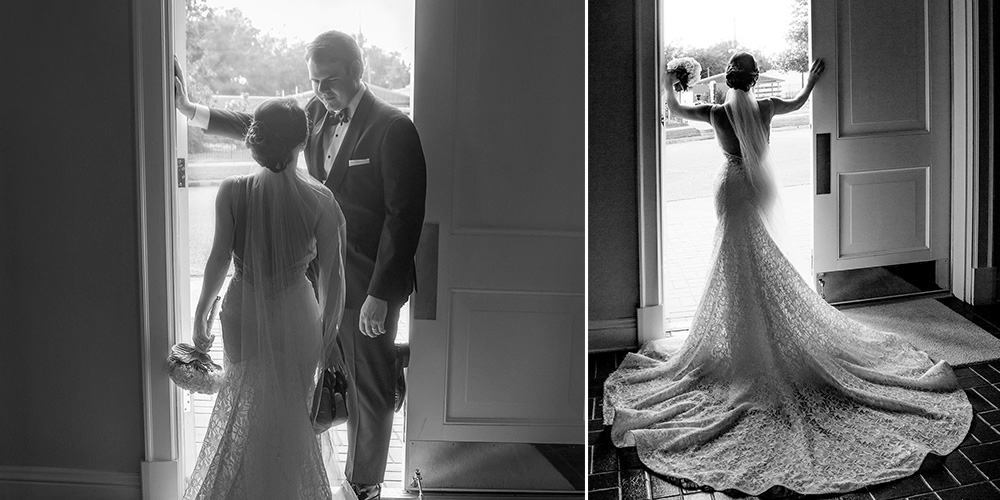 Q: What inspired your wedding theme?
We wanted the kind of effortless class that comes to mind when you think Audrey Hepburn. It is timeless and stunning.
Q: Did you enjoy the wedding planning process? Why or why not?
I enjoyed it, most of the time. I especially enjoyed the cake tasting and catering sampling. It was still a very stressful experience. You feel the need to get everything perfect. Eventually, you realize things are going to go wrong, and you have to roll with it. (An example: My husband lost his tuxedo pants an hour before the ceremony.
Q:  What Was the Most memorable moment on your big day?
I was so nervous walking through the church doors. Then at the end of the aisle I saw his big goofy grin. He looked so happy and so calm. I couldn't stop smiling after that. His goofy grin is contagious.
Q: What did you love most about your custom #Cocomelody dress?
The wedding dress was a dream came true. I looked everywhere, literally every shop within several hours of me. Then I saw it on the Cocomelody website. The sweeping train, the dropped back, the extraordinary detail in the beading. It was exactly what I dreamed my dress would be.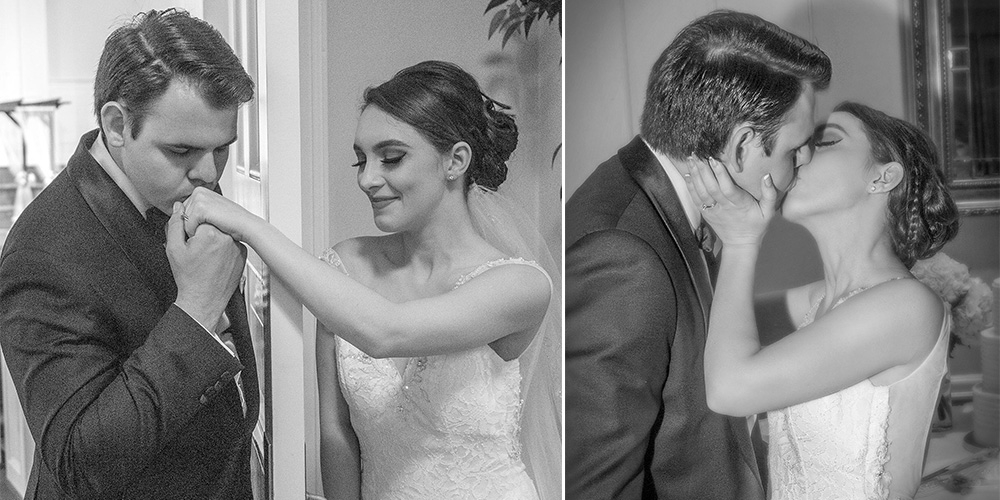 Q: What do you think about Cocomelody?
I can't praise Cocomelody enough. The purchasing process was simple and pain-free. The customer service that I contact with was friendly and very helpful. (They helped soothe a panicked bride about shipping time.) The shipping was incredibly fast. My dress was delivered without a single wrinkle. It looked exactly as it did online, except even more beautiful. There was not a single flaw to be seen. This company knows what they're doing. Every part works perfectly with the next. I was very pleased with my purchase and I highly recommend them for any event.