Do you have an all-glam taste, romantic spirit, and mega curves?
Want to feast your eyes on something feminine and splendid?
We think a fit-and-flare mermaid outfit will make you say YES TO THE DRESS.
Mermaid wedding dresses are all the rage today. So many of our brides have ditched traditional wedding gowns, and chosen mermaid pieces for those are lightweight, fresh, and can have you dancing all night long.
THE BEAUTY OF MERMAID DRESSES
Mermaid dresses outline your body and flare out from the bottom. The cut can turn you into a gorgeous princess, right out of a fairy tale.
Mermaid dresses are stylish yet classic. The right fit, color, and fabric will also have you make an impact on your guests.
They play up with your sweet curves and are known to add a romantic, feminine vibe. The dramatic and fitted silhouette adds allure. Besides, the impressive neckline looks daring and stunning.
IS IT UNIVERSAL FOR ALL BRIDES?
The length of the torso plays the trick. So, brides with short and long torsos must be careful. Magnifying only specific parts of the body, mermaid dresses make your shoulders and bottom look much broader.  Also, in hopes of maintaining balance, you could over-accessorize and spoil elegance meeting simplicity.
So yes, mermaid fit isn't a universal choice, but you can pull together a perfect look for your special day with the right tricks.
How a mermaid dress fits different body type?
A mermaid gown fits closely to the body through the torso and buttocks. It then fishtails outwards into a flare from right below the knees and trails behind you. In short, the bodice fits tight, and the skirt flares out.
The best body shape for a mermaid wedding dress is a balanced body type – one with bust, waist, and hips, all in proper proportions.
Another shape that works great is the hourglass body type. It hugs the chest and waist, snuggles around the bottom, and doesn't feel overwhelming but perfectly figure-flattering.
Mermaid fit is also suitable for an inverted triangle structure, busty/slender figure, or a rectangular body type. Although not the best bet, you can still work your way around it. Just accessorize the dress well, avoid certain fabrics, and look to our LA store or other partner stores professionals for better fashion advice.
If you're an apple or pear-shaped bride, we suggest you steer clear of this style. These fitted silhouettes flatter the figure, clinch the waist, and accentuate curves in the right way. You wouldn't want to do the opposite, right?
Mermaid is for every bride who wants to feel sexy, show off her curves, and stay true to her style.
GET INSPIRED BY THESE MERMAID WEDDING DRESSES
We present the best Cocomelody dresses for brides of such dazzling conviction, offering them an exceptional fit and flattery.
Looking for a mermaid dress lush in lace and sparkles? Jessie in classic ivory and ivory/linen is the one for you! It features a sweetheart neckline, corseted illusion back, court-length train tulle skirt, and hand-beaded rhinestones on the bodice. Its layers, details, and silhouette flourish with absolute perfection – a perfect 10/10.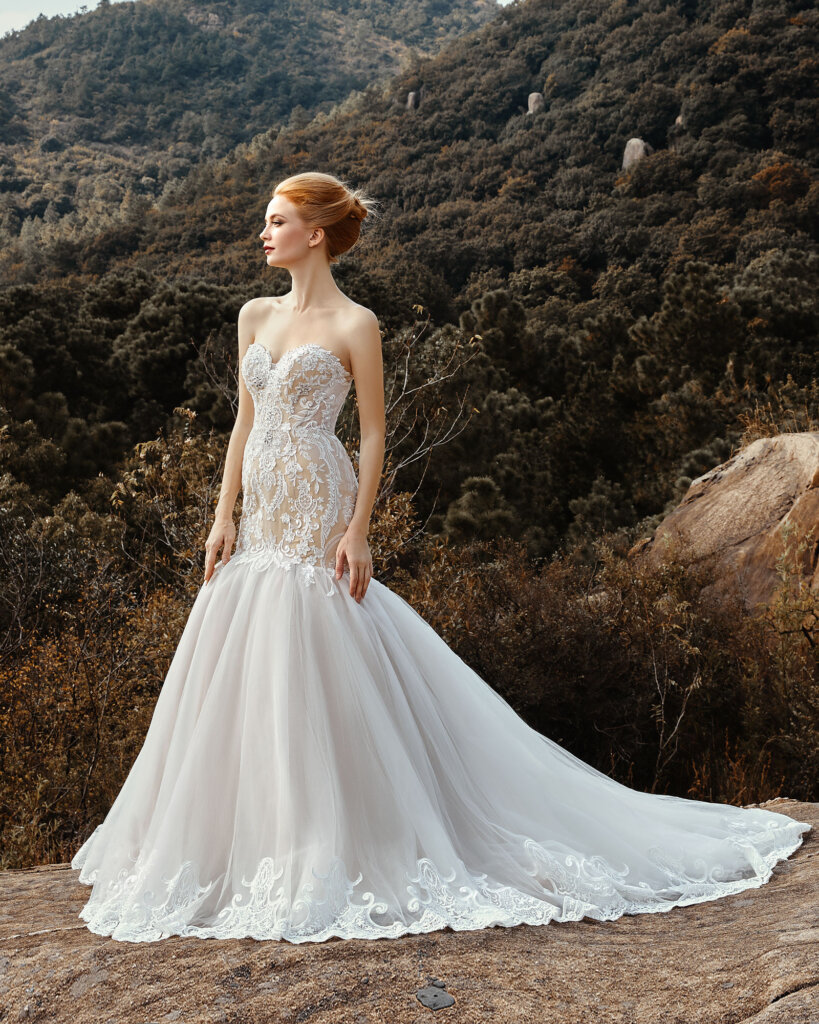 Style: Jessie #CW2120
The key to getting a complementing mermaid bridal gown is opting for a plunging V-neckline similar to Melany. It features pearls from the bodice down to the flared court-length train skirt, sheer illusion lace straps, and a low open back. The dress exudes radiance, poise, and romance.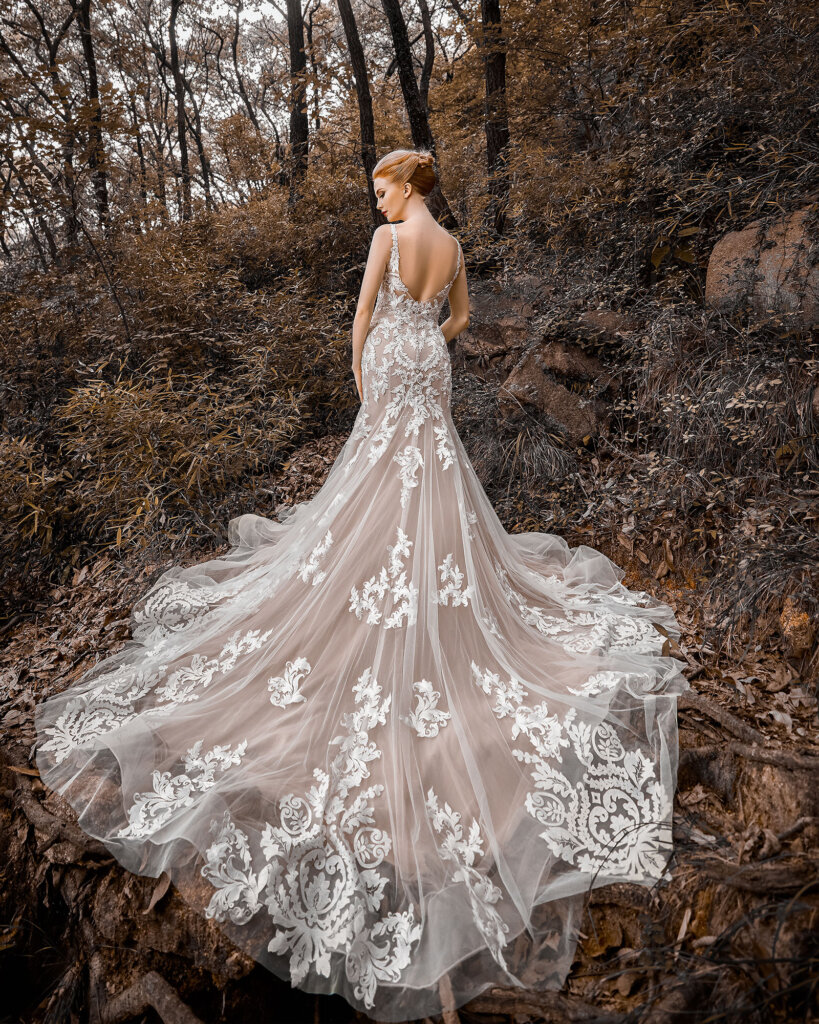 Style: Melany #CW2123
Annie is for the mod bride who wants to make a statement with a sweetheart neckline, gold thread lace applique on the bodice, sheer illusion back, finished with a voluminous chapel-length train tulle skirt. It's perfectly tailored to help you stand out as the star bride.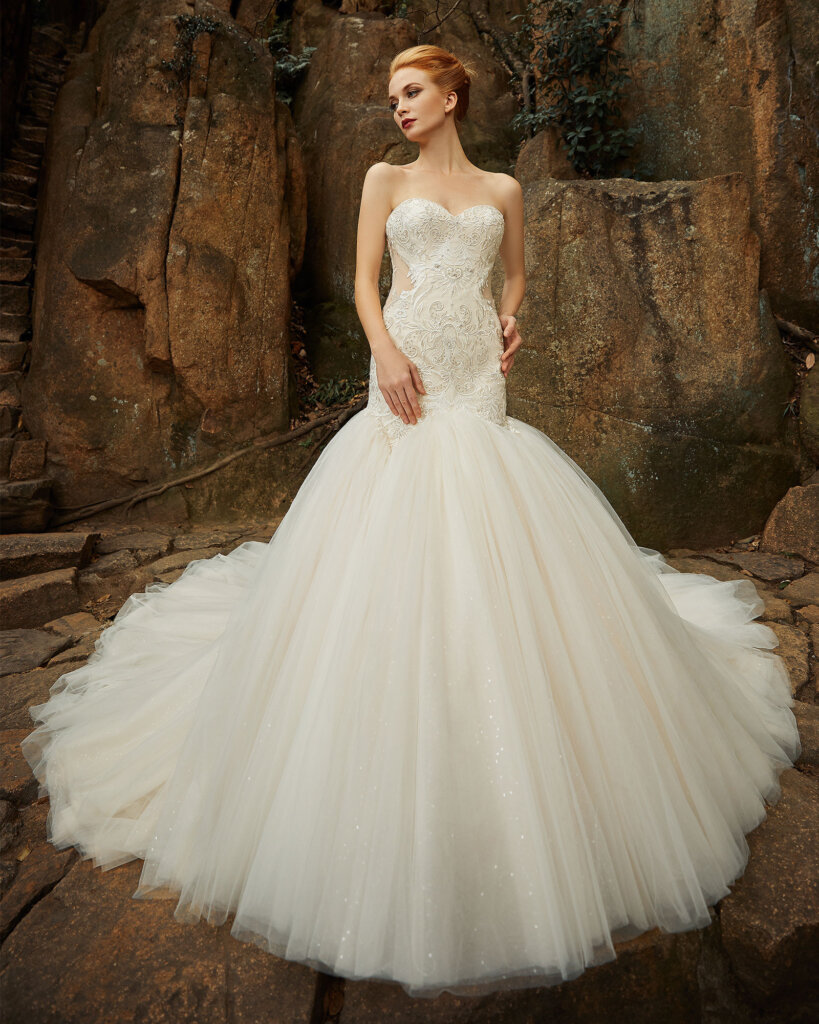 Style: Annie #CW2136
This stunningly fitted lace ensemble features a dark, Gothic, and modern look to catch everyone's attention. Elise is flattering as heck, exceptionally glam, and beautiful to the core. It features jeweled straps and bodice, extending to a low open back and court-length strain skirt.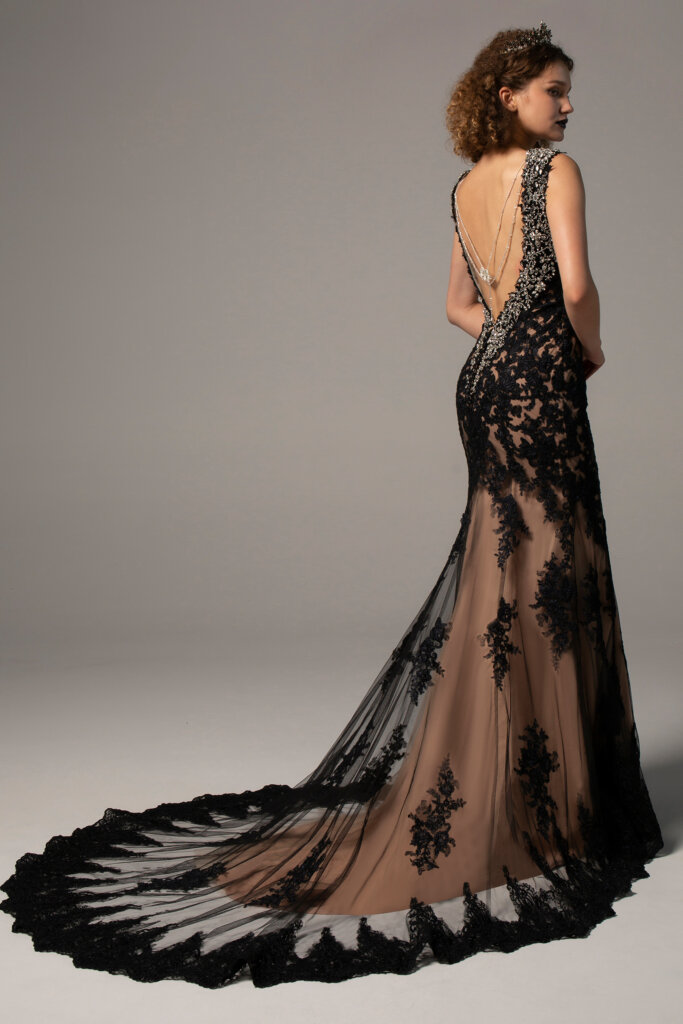 Style: Elise #CW2332
This ornately patterned body-hugging sequin mermaid dress is ideal for an evening beach wedding. It features an intricate design, matching chic cape, plunging sweetheart neckline, and low open back accentuated with adjustable spaghetti straps.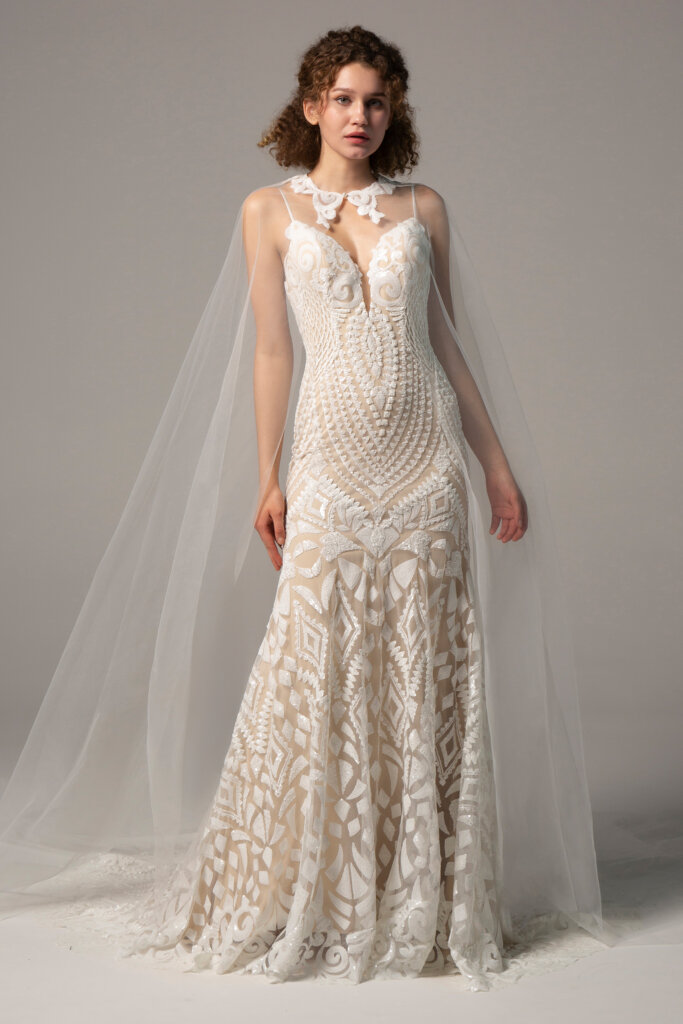 Style: Jana #CW2380
Check out this link for more information on these and many more wedding dresses.
LOOK NO FURTHER THAN COCOMELODY FOR MERMAID WEDDING DRESSES
Our mermaid dress collection features various mermaid wedding dresses for brides, many of which are designed with a healthy dose of texture, detail, elegance, and shimmer. Whatever you love about a mermaid wedding dress, you will find it here at Cocomelody.
All our lines help you flaunt your favorite features while staying sophisticated and comfortable. We can also help you with custom sizing for a more personalized look and feel of your outfit.
Your flattering mermaid dress awaits you. Visit the Cocomelody online and book an appointment in one of our stores today!