Veils have been used in marriage ceremonies for centuries. Around 65% of brides choose to wear a veil on their wedding. And why not? A veil is the ultimate wedding accessory. After all, it is an iconic "bridal."
While there are other options like a crystal headpiece or a crown to replace your veil, here're still some reasons for you to have a veil – your wedding is the only occasion where you'll get to wear this classic accessory – and you're most likely going to regret not wearing it!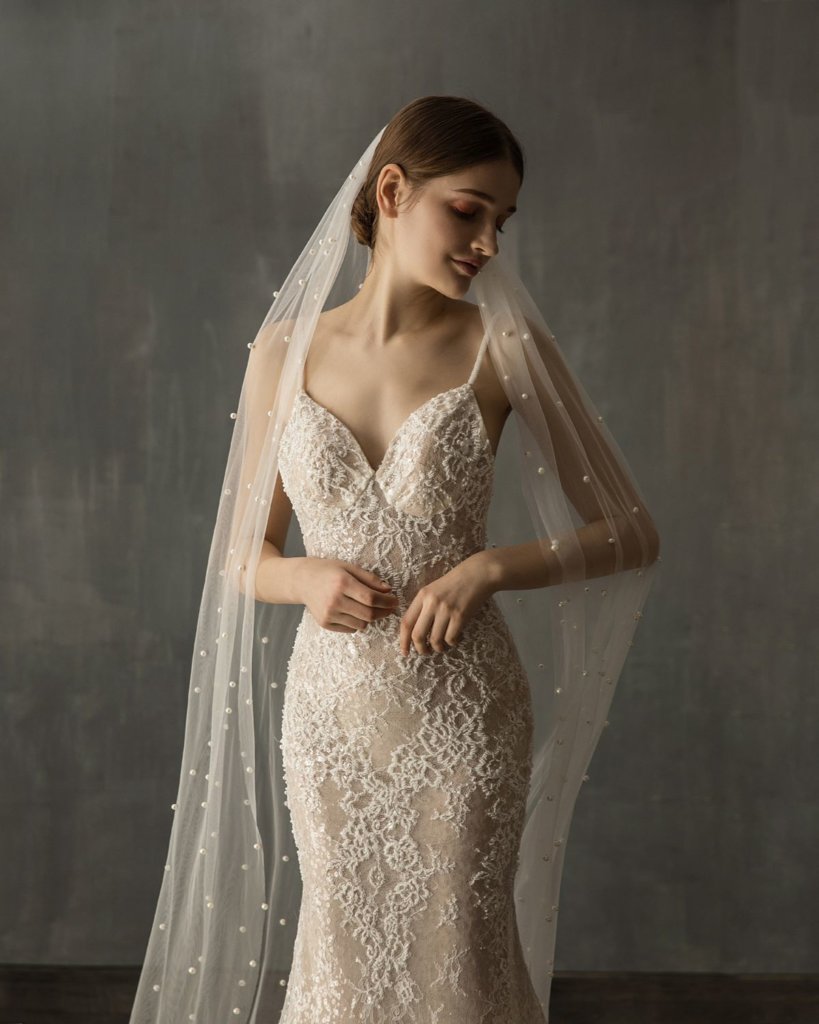 Style: #CV0199
Here are some tips on choosing the right veil for your wedding dress:
1. Your Veil Should Complement Your Wedding Dress
Your wedding dress is an important factor while choosing your veil. Think about the fabric and the pattern of your wedding dress. Some gowns deserve their own spotlight and you don't want to take away from that by adding an extravagant veil. Another thing to consider is the color of your veil. An ivory veil looks more delicate and easy to the eyes than a white one. The look of a soft tulle veil works as a beautiful accessory for a modern bride.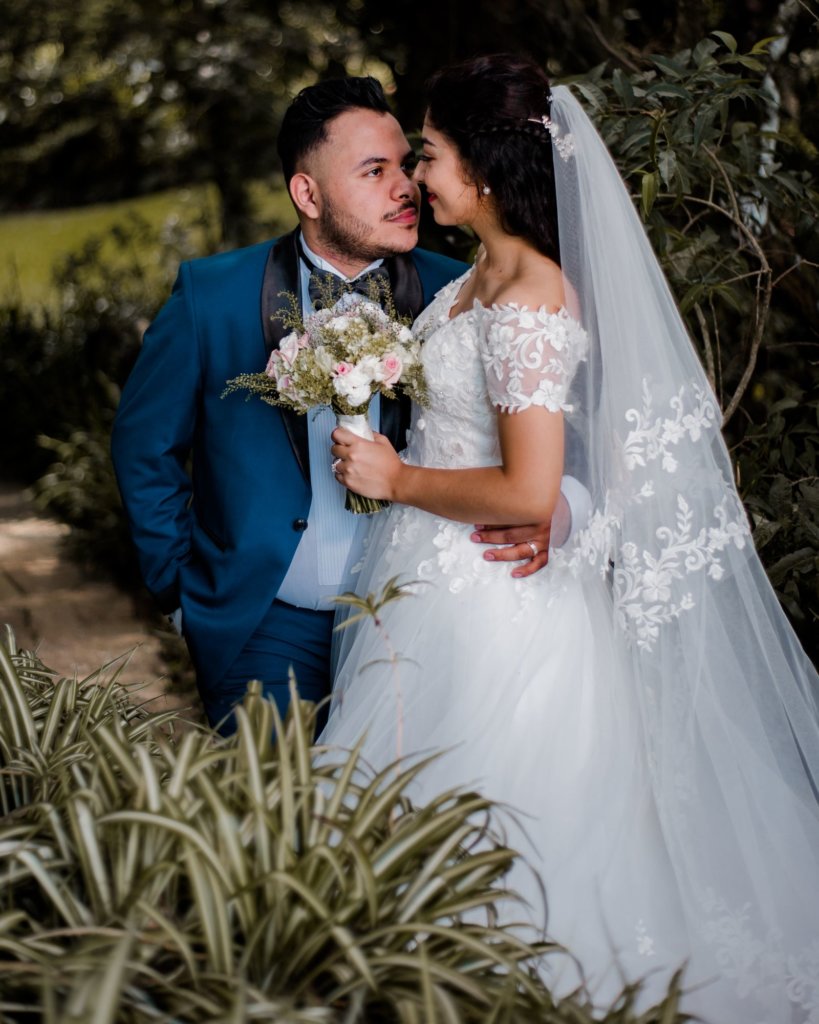 Style: #LD5830 & Custom Matching Veil
2. Keep Embellishments In Mind
Make sure your veil complements your wedding dress and does not overpower it.  If you fell in love with your wedding dress because of its intricate back, it doesn't make sense to opt for a veil that covers it. Your best bet is a long, sheer veil that won't overpower your dress. This also works well for an open back or a dress with beading on the upper back. Or if you'd like, you can try to customize your veil by adding a few elements to it that match the embellishments of your dress.
3. Learn About The Different Veil Styles
Research and find out about the different veil styles so that you know what you actually want to try at the store. Also, decide if you want a blusher or not so that it is one less decision to make when searching for your veil. A wedding blusher, also known as the drop veil refers to the semi-sheer fabric that covers the bride's face as she walks down the aisle. It can be worn by itself or as an addition to a longer veil.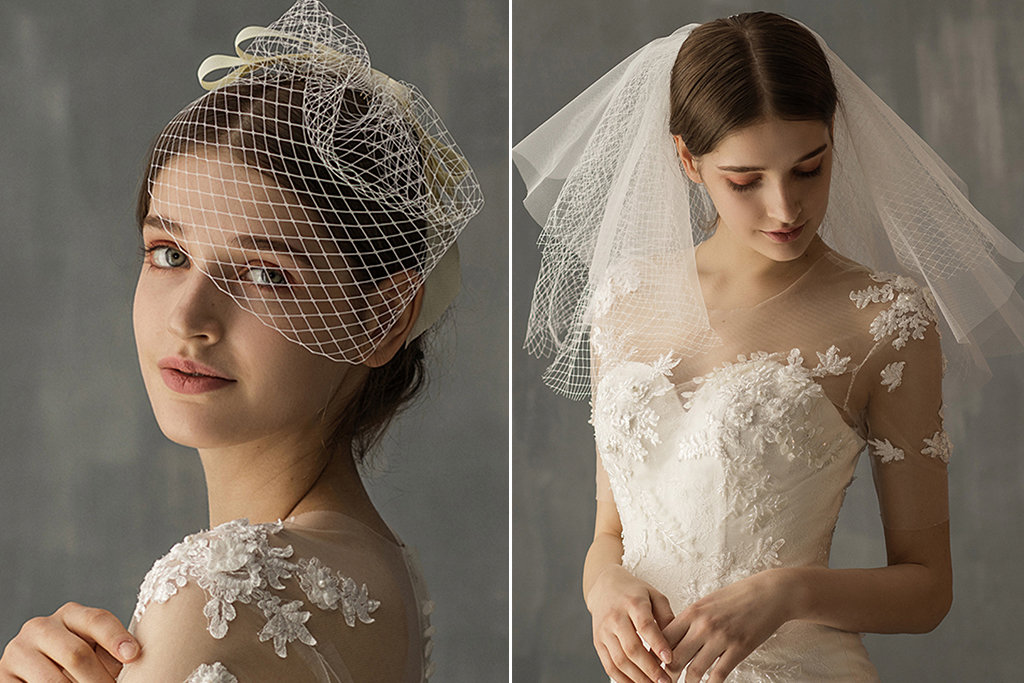 Styles(from left to right): #CV0196 & #CV0195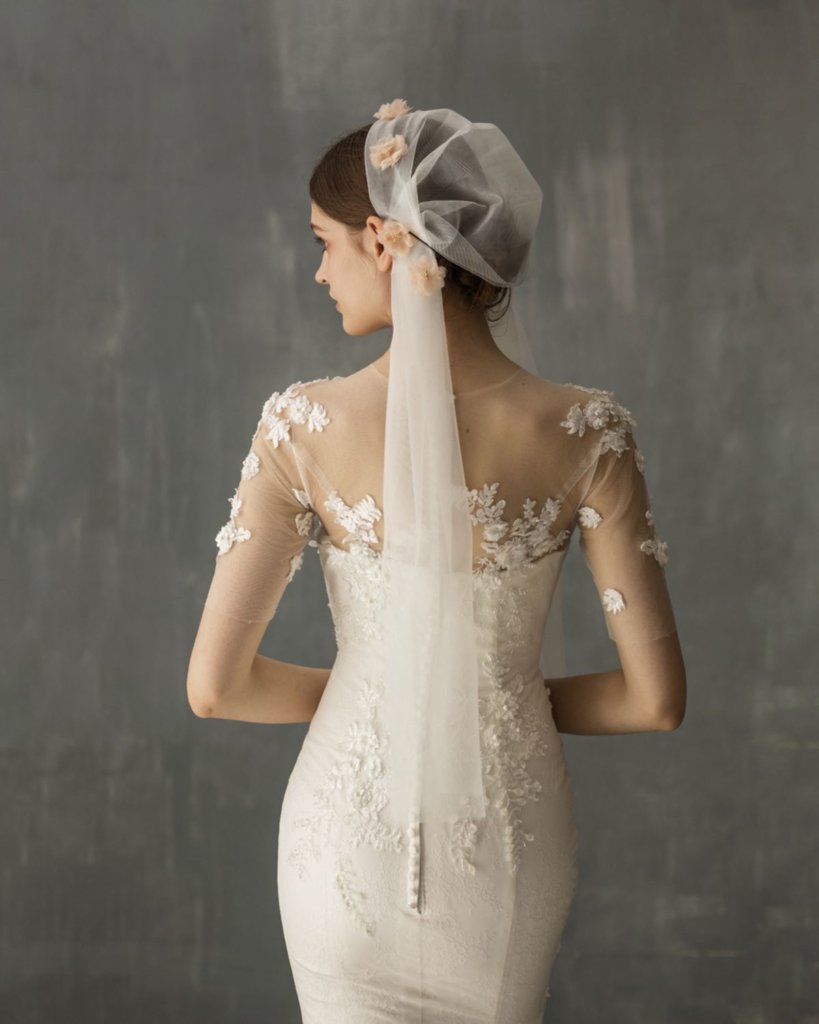 Style: #CV0198
4. Consider The Veil Length
If you're wearing a short wedding dress, you might want to opt for a shorter veil as well, like a birdcage or elbow length veil. The eternally flattering fingertip veil looks great with most wedding gown lengths and styles. A longer gown, however, pairs well with dramatic floor-length veils like a chapel length or cathedral length veil.
5. Keep Cultural Traditions In Mind
Sometimes your family or your in-laws may have certain expectations and it would be wise to check if there are any requirements that will affect your choice of veil style and length. Also, it is not uncommon for families to pass down an heirloom veil. If that is the case, then obviously it is going to influence your decision.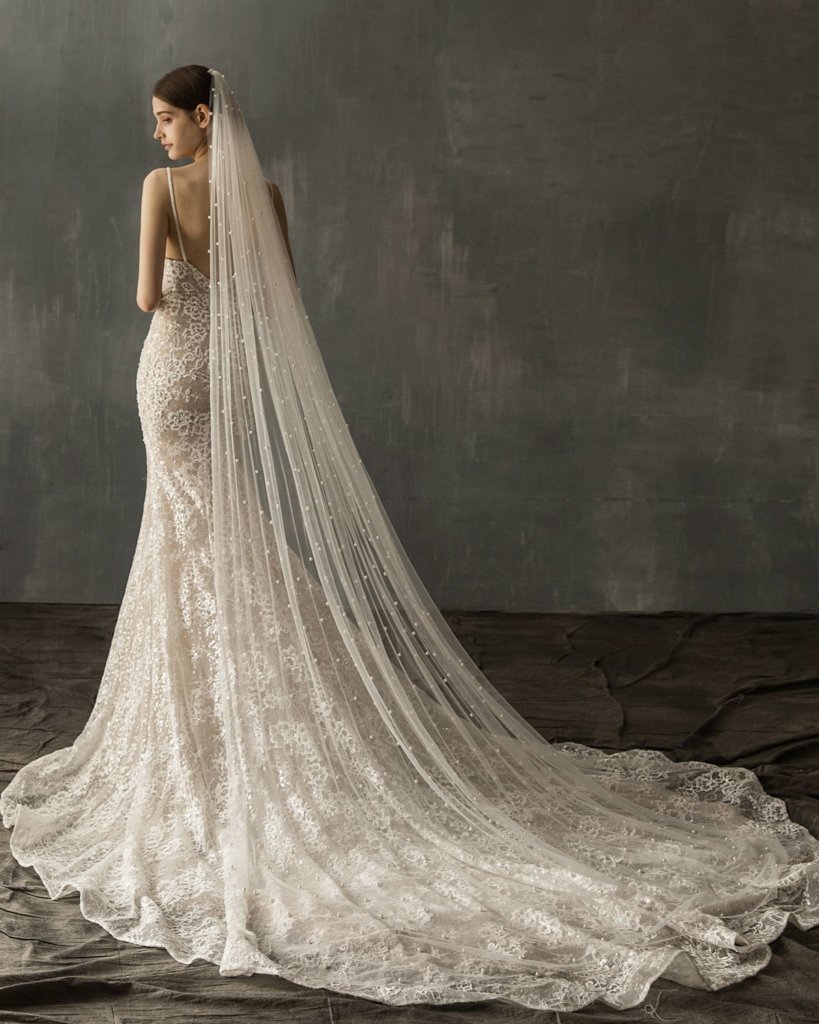 Style: #CV0199
Don't be afraid to try this timeless wedding-day accessory. Enjoy the experience of searching for one, and once you've found it rest assured- at least you know you're going to end up with amazing wedding pictures!