Stunning bride Paige wed her husband Luke on the coast of Port Macquarie, NSW Australia. Both of them love & enjoy the simple life, so they chose a very simple, yet elegant and so very relaxed wedding theme. Paige also wore a simple wedding dress LD5237 with elegant and flattering details. She looked absolutely stunning on her wedding day. Congratulations, Paige and Luke! You're such a sweet couple and had an incredibly gorgeous wedding!
All photos were taken by Muse Photography.
Wedding Dress Style: Customized Version of #LD5237
Q: Any advice or tips for future Mrs.?
Relax and take the time to stop and enjoy the moments of your day. So very grateful to have taken the time to just slow down and embrace our wedding day.
Q: What was the inspiration behind your wedding theme?
We are just two simpletons who enjoy the simple life. Our wedding theme was very simple, yet elegant and so very relaxed. We had a cocktail reception, outdoor venue, minimal time schedule and a ball of fun.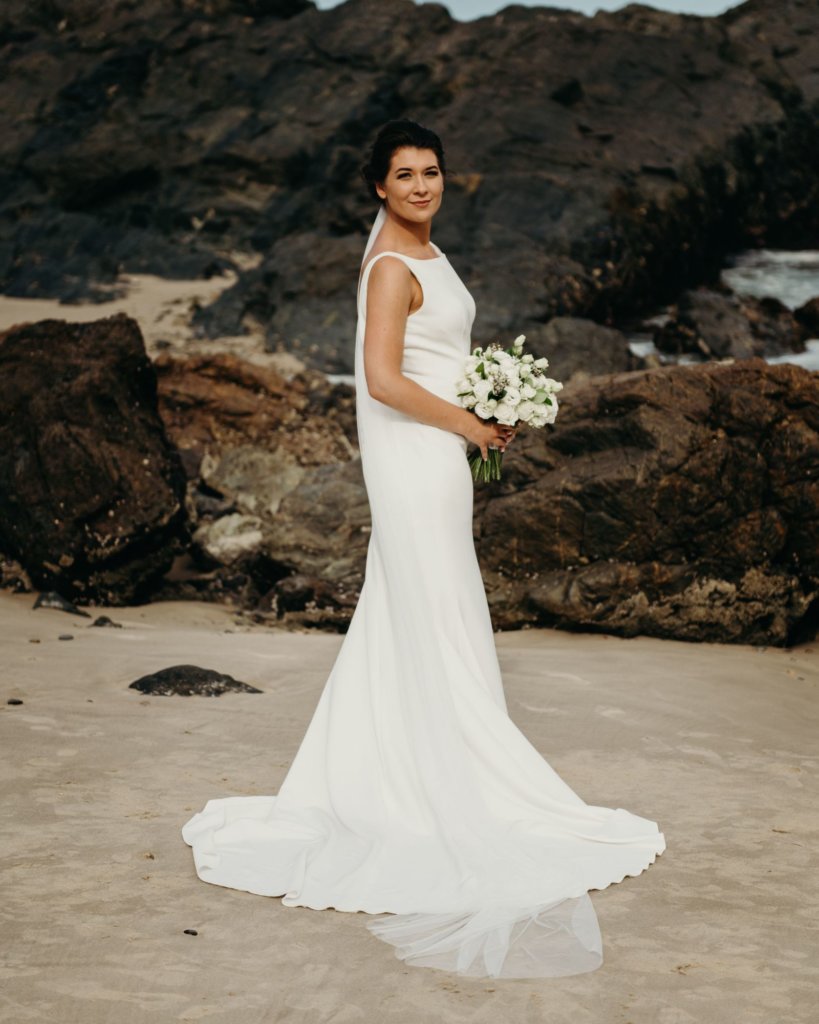 Q: Tell us your love story! Where & How did he propose?
We met through a mutual friend who just knew we were too similar individuals who had to be together. We shared the same sense of humour, personalities and just had to meet. We were finally brought together at our friends house and never lost touch from that night. Luke's proposal was on Waikiki Beach in Hawaii, it was following one of those 'perfect' date nights, not with all the glitz and glam, but one that was full of lots of love, laughs and an overall great time. I will forever cherish the way I felt that night, even before the proposal.
Q: How would you define the message "Dare to Love"?
Just love! Love as if it is your last day on earth.
Q: What was the best/most memorable part of the day?
There were many memorable moments during our wedding day, but one that stands out the most was when we were on location for our photos, a number of comments were made about the scenery and how it felt like we were in Ireland/Scotland. When finishing up our location shoot and were headed back to the venue, we walked back to a guy randomly playing the bag pipes and it felt like were were in a whole other world for a minute. It was so cool and so surreal. My most favourite part of our wedding was when we had the opportunity to enjoy ourselves. Once the formalities were over and the drinks were flowing, we were able to have fun with one another, our family and our friends.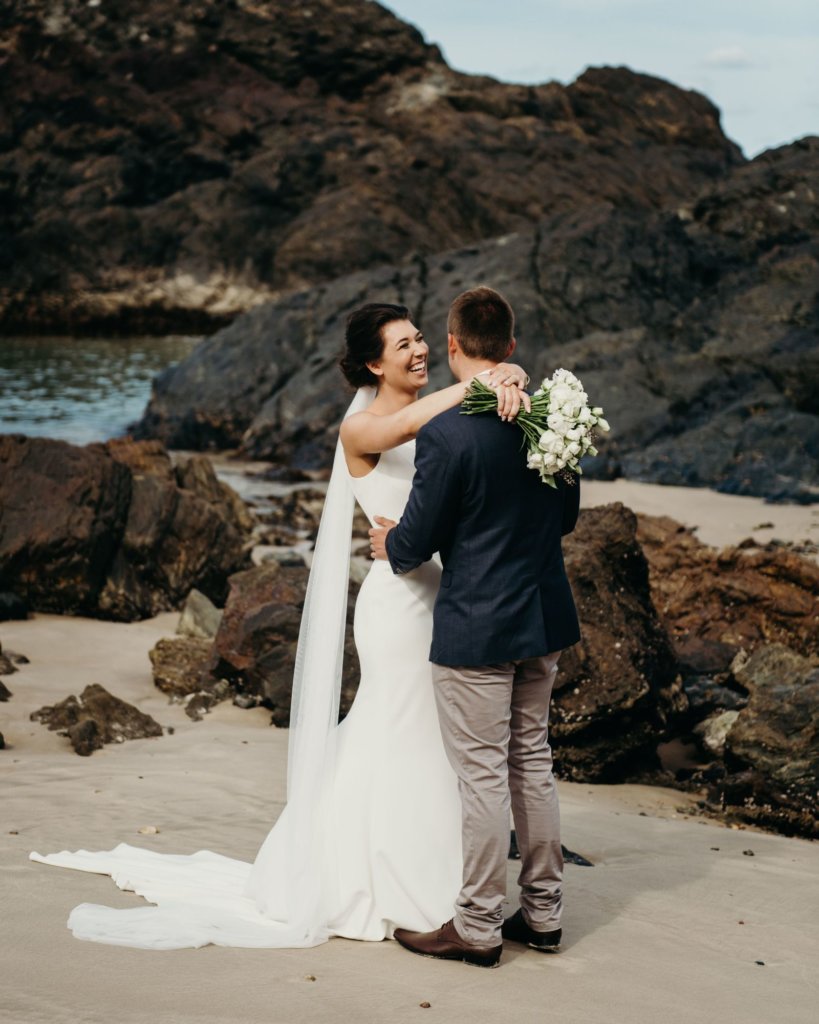 Q: What did you love most about your #CocoMelody dress (es)?
The price caught my attention initially, but once it arrived, the style and quality is what I loved most. The wedding dress was perfect – elegant, simple and flattering – exactly what I was looking for. Being an international purchaser, I had taken the chance/risk and placed an order online. I was worried it would arrive like one of those duped dresses, but thankfully it was just the opposite. Even the team who altered my gown were impressed by the quality of the dress for the price paid.
Q: What do you think about CocoMelody and the customer service?
My experience was fantastic. Again, being an international buyer and not having the opportunity to try the dress on first, the team at CocoMelody were so helpful with all my inquiries and eliminated the fear of purchasing my wedding dress online. Thank you!