Finding a wedding dress at a short notice can be an overwhelming thought. But if you are one of those couples who have decided to get married very shortly after they get engaged, a time-frame of no more than a few months or even weeks is all you are going to have.
For all we know, you want to book the only available dates at your favorite venue, or there is an illness in the family. Or perhaps you just cannot see a reason to wait! Whatever your reason for a 'swept off your feet wedding,' one of the first things you need to do is to find a wedding dress. This might seem like a herculean task, and many traditional bridal shops will even tell you it is impossible but do not throw in the towel already – it is absolutely possible if you know what to do.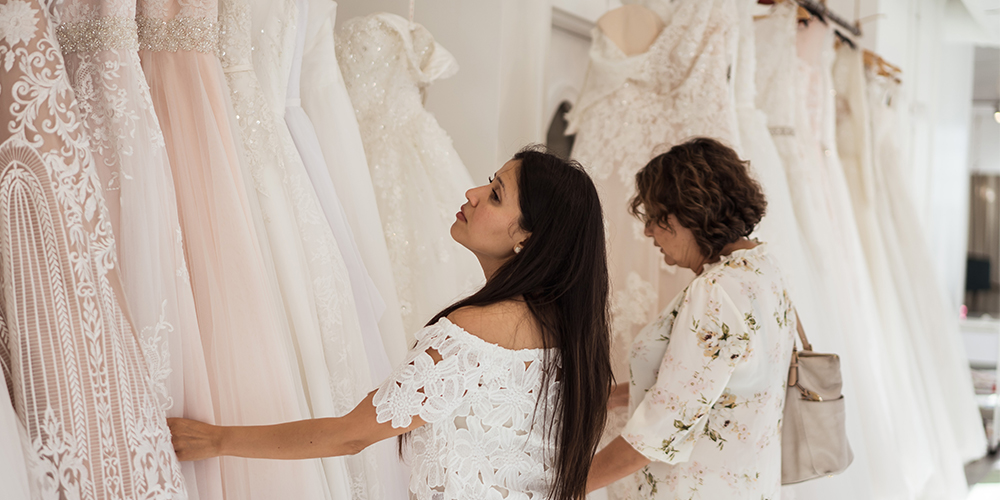 Traditional bridal wear stores and most online guides will suggest you that you should give yourself between 6 months and a year to find the perfect wedding gown – this is so the adjustments and fittings can be booked or the right size shipped in, you know how it is. While browsing these stores can give you a firm idea of what kind of dress you are after, many simply will not be able to provide you with a gown at such a short notice, so looking elsewhere is your first step to finding a last-minute wedding dress.
The high street is sometimes a great place to start, and larger department stores often stock wedding gowns at affordable prices. But these tend to be rather limited, generic and might not cater for smaller or larger dress-sizes. Want something unique like a mermaid wedding dress? Well, in that case, you are better off staying away from the high street.
Have you considered online bridal boutiques? If you have not already, then you definitely should. They are great places to stumble upon affordable designer wedding dresses in a huge range of unique styles, colors, and sizes. And some, like Cocomelody, also offer some off the rack wedding dresses for you to choose from. Sure, going shopping and trying on dresses seems more fun than browsing through online wedding dresses, but is it enough fun to warrant all the extra time (and money) you will spend – especially when you are getting married on such a short notice?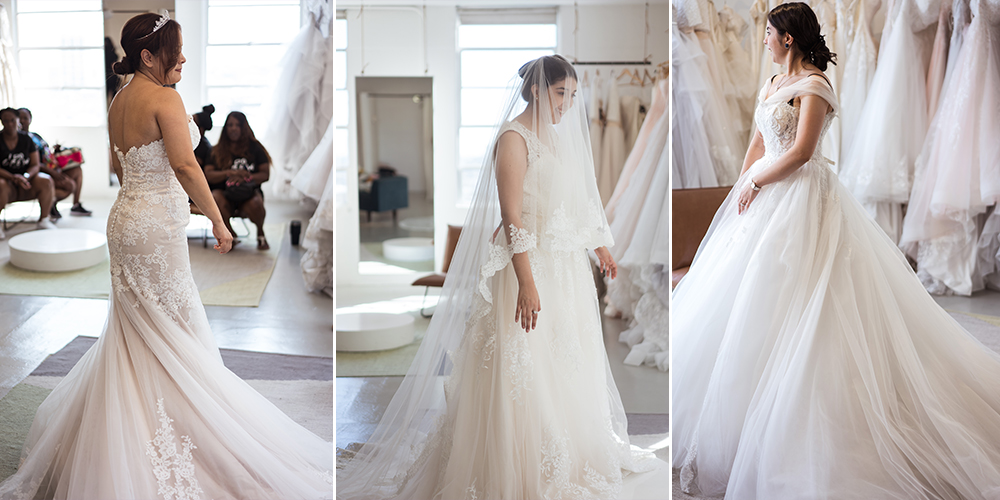 Wherever you find your wedding dress, you will most likely need to have it altered in some way. Even off-the-peg gowns may not fit you perfectly. That being said, hiring a bridal wear seamstress is really inexpensive and easy to do, and you can get the work done with a quick turnaround if you start looking for your wedding dress as soon as you begin planning your wedding.
Here are a few more tips that might come in handy when shopping for a last-minute wedding dress:
Set aside one whole day towards shopping and plan to drop in on just a few bridal wear stores rather than losing your nerve and rushing around as many shops as possible.
Do not rush! Take your time to research what type of dress you are after and be open to trying on lots of different styles.
Take the advice of the staff and whoever you have brought along with you.
If possible, do some fact-finding on the gowns available before you stop by the store.
Do not give yourself a hard time! Even if you do not find what you are looking for the first time around, bridal wear stock changes frequently, and new wedding dresses will come in on a regular basis. Chances are, in a week or two; there will be a whole new range for you to pick from.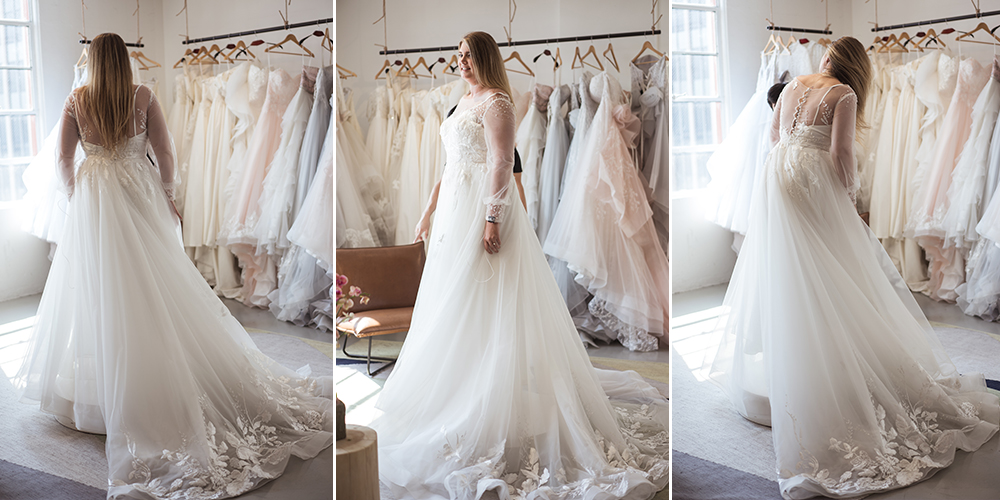 Just because you are short on time, does not mean you have to spend weeks leading up to your wedding in a disorganized frenzy. If you think the wedding planning is going to end up a mess in your hands if you tried being in charge of everything, you can delegate the lesser important responsibilities to your bridesmaids or family members and only focus on the ones that matter – like shopping for your dream bridal gown!